Posts tagged
Varnish
13
A few weeks ago I entered a competition on Twitter to win some Bad Apple Cosmetics nail varnishes from The Lady Boys of Bangkok, and I was lucky enough to be chosen as one of their winners.  The prize I received consisted of three nail varnish shades from the Bad Apple range, and they are all absolutely gorgeous – thanks @TheLadyBoys!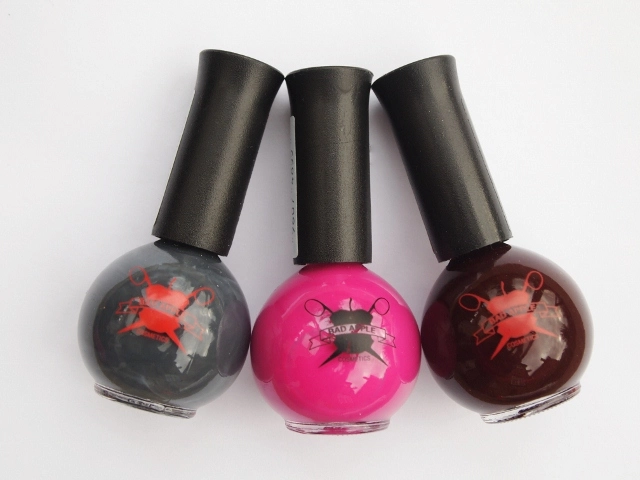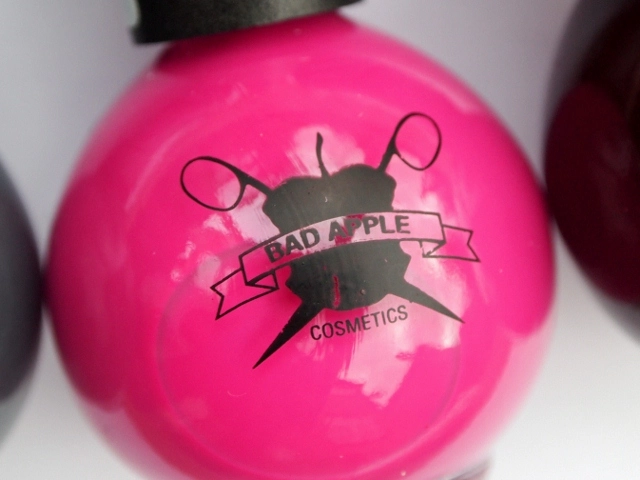 Before entering the competition I had never heard of Bad Apple Cosmetics, but according to their Twitter account their products are all made in England and free from nasty chemicals, and they are apparently the first site in the world who will put any picture you send them onto nail wraps!
Since receiving my prize I have tried and tested all three varnishes, and I must say I am rather impressed.  When I first saw them I immediately liked the little apple-shaped bottles, and the Bad Apple logo is pretty cool too.  Each varnish comes with a wide brush which is easy to grip due to the large lid, which means it applies smoothly without any streaks.  The varnish itself has a creamy consistency, but it is fairly sheer so two or three coats are needed for a completely opaque look.  It also dries to the touch very quickly, within a minute or two, so you can create a beautiful smudge-free manicure in no time at all.
One of my favourite things about Bad Apple's varnishes is that they last a very long time.  I didn't apply a top coat over any of the shades, and I wore each one for around four days before removing it, and signs of wear were minimal.  At the worst I had a small chip on one or two nails, and that was all.
Here's a closer look at each varnish… (Excuse the short nails – they were all breaking so I decided to cut them off and start again!)
Misty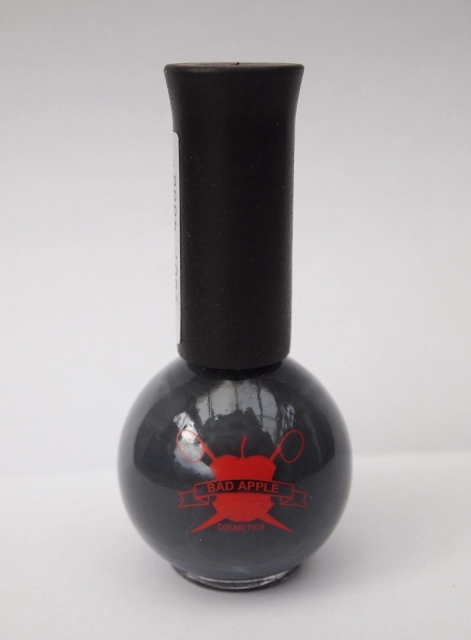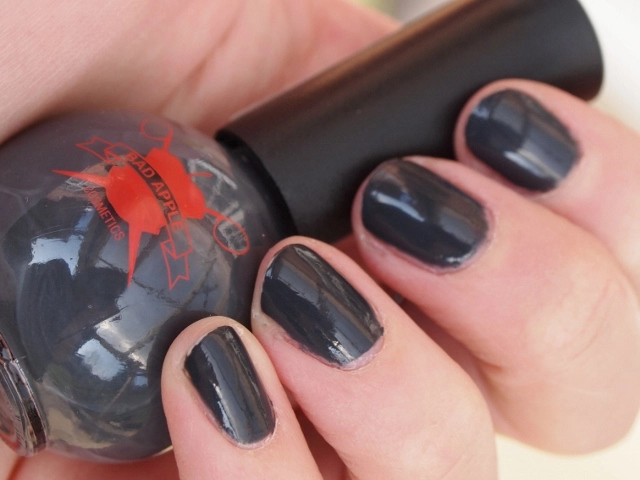 Misty is a stunning dark slate grey which has an intense glossy shine.  It's a very unusual grey due to its azure undertone, but it's really versatile as it's neutral enough to go with anything.
Anna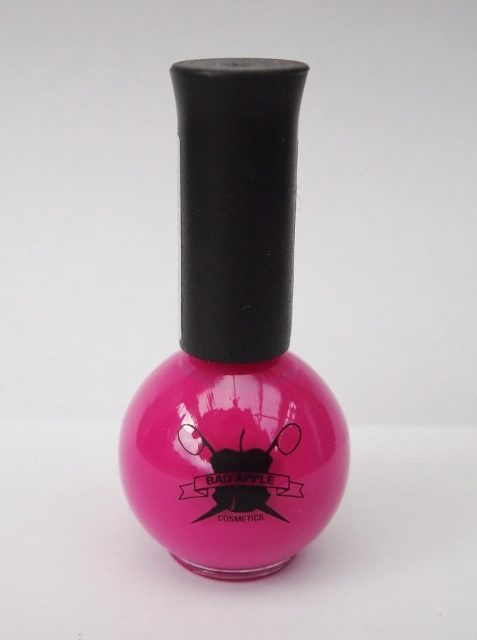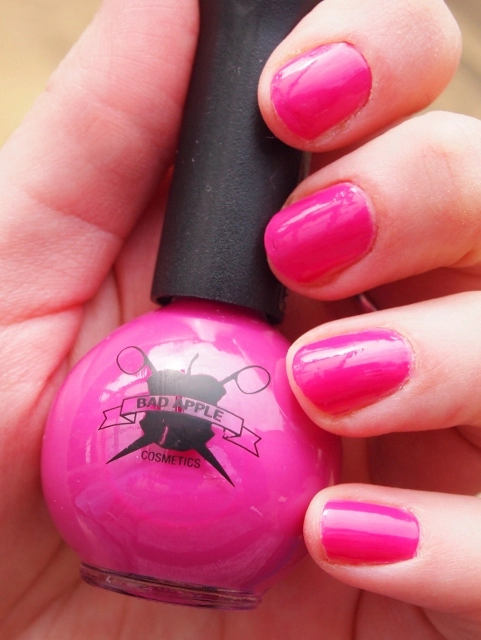 Anna is a bright bubblegum pink with a shiny creme finish.  This is my favourite of the three shades and the one I will wear the most, I imagine.  I love how pretty and girly it is.
Akane
True to its name, Akane is a brilliant red, which has a Gothic feel to it due to its deep colouring, and like the other two varnishes it also has a lovely shine.  This is a classic varnish which is perfect for a glamorous evening look.  Simply beautiful.
Bad Apple's varnishes cost £9.95 each, which considering their quality is well worth it and I'd be happy to pay that for them.  In fact, I hope to add to my collection in the not too distant future!  You can view the full range of Bad Apple products here, and you can also follow the company on Twitter.
Which of these shades do you like best?
Naomi x