Posts tagged
NOTD
1
I didn't get many beauty related gifts for Christmas, but one of my friends did give me this beautiful nail varnish as part of my Secret Santa present. The varnish is from Maybelline's Colour Show BE Brilliant collection, which features four limited edition glitters for Christmas 2014.
The shade I have is called 'Purple Dazzle', and consists of purple, pink, blue, gold, and green glitter, both large and micro flakes, in a sheer purple base varnish.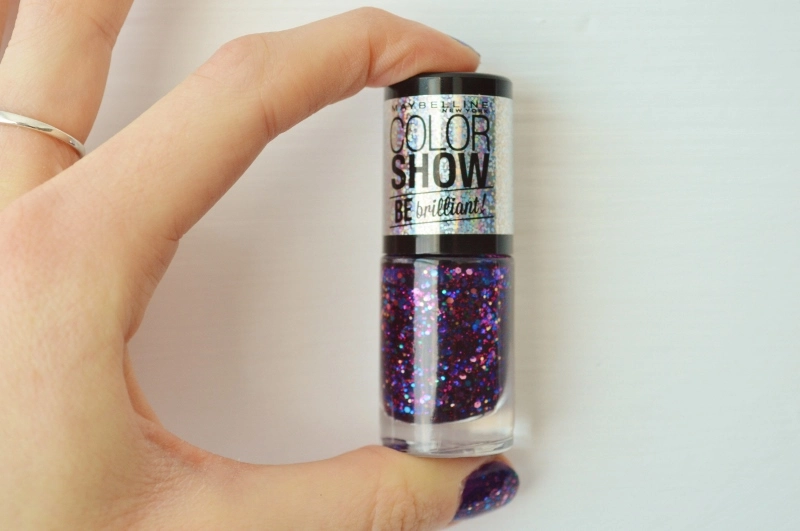 The glitter looks stunning in both indoor and outdoor light.  Indoors the pink really dominates, which looks really pretty, but once outdoors the varnish really comes alive, and all the other colours shine through.
The swatch below shows one coat of the glitter worn over one layer of Nails Inc 'Wigmore Street', which is a pretty close match to the base colour of 'Purple Dazzle', but more opaque.  I chose to apply it this way to avoid layering the glitter too much, as it would make it harder to remove.  However, like this, it's easy to remove with a standard nail varnish remover.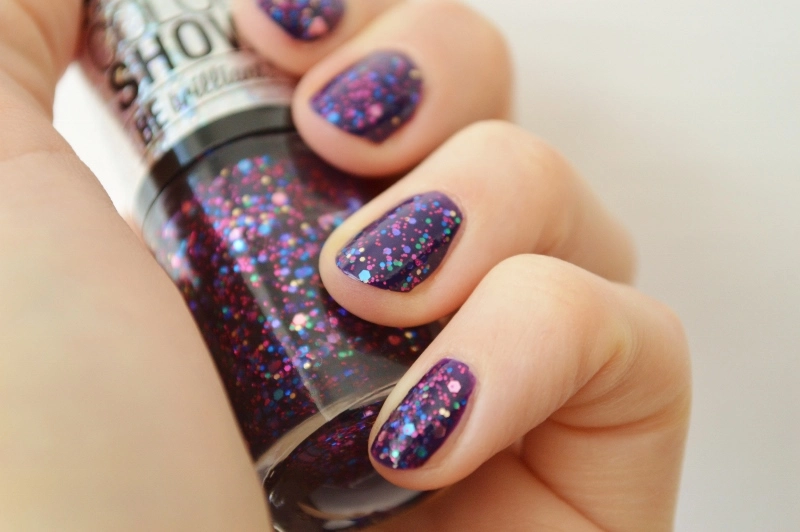 The varnish applies nicely, and doesn't go on too thick even if you dab it on to give an even spread of glitter.  It also dries smoothly, so there are no sharp pieces of glitter to snag on clothing.
In my experience, 'Purple Dazzle' lasts a couple of days without a top coat before chipping, which is decent, but it's not the best glitter I've tried in terms of staying power.
Overall this is a really lovely glitter, however I went to Superdrug today to pick up another shade and they no longer had it, so it's very limited edition indeed!  They did have a few bottles of another shade left though, so it's worth checking your local store if you want one.
Naomi x