Posts tagged
Real Leather
1
I was recently approached by New Look with information about their range of real leather jackets, and after seeing what they have to offer I thought it too good not to share! As I'm sure we all know by now, leather is big this season, but a lot of the faux leather and leather look jackets out there at the minute are really rather pricey. New Look, however, are selling a selection of on-trend leather jackets which, for the most part, are really affordable and come in at around the same price as many of the faux leather jackets I've seen on the high street.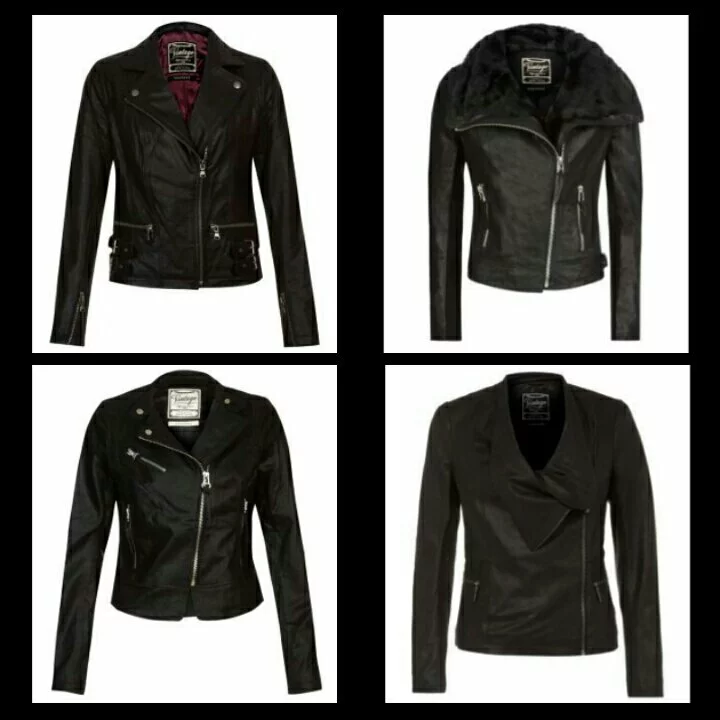 Buckle Hem Biker Jacket – £69.99 / Faux Fur Collar Jacket – £69.99 / Biker Jacket – £59.99 / Waterfall Jacket – £120.00
There are quite a few real leather jackets available on the site, including a brown version of the Buckle Hem Biker Jacket, but the four above are my personal picks.  As a lifelong Edward Scissorhands fan I have a soft spot buckles and straps, so I love the buckles on the Buckle Hem Biker Jacket, as they add a nice bit of edgy detail to a simple design.  The asymmetrical zips on all four of the jackets are also a highlight for me as they're edgy, but flattering, and so popular this season; as is faux fur which looks so glamorous when combined with an oversized collar.  The final jacket, the Waterfall, is incredibly pretty and would be perfect for a more sophisticated evening look.  The draping is really feminine, and would look beautiful teamed with a winter maxi.  If only I could have them all!
Which jacket is your favourite?
Naomi x