Posts tagged
Leather Look
2
Today my fiancé and I visited Foxton Locks with my sister and her boyfriend.  Foxton Locks are ten canal locks on the Leicester line of the Grand Union Canal, and the whole area is so lovely and green.  I've always enjoyed visiting the Locks, ever since I was a child, but today's trip was extra special as it was the first time my fiancé had been.  We all had a nice time and had a little picnic whilst we watched the boats go by, before going for a walk along the canal paths.
As April's weather is usually unpredictable, I thought layers would be best, so I wore my favourite Primark skater dress (which is becoming a Spring wardrobe staple of mine), and teamed it with my trusty faux leather biker jacket and some basic leggings.  Over this I wore an oversized but light floral skull scarf which I thrifted last year, for an extra bit of warmth if necessary.  As it happens, the weather was gorgeous and the sun was shining, but luckily it didn't get too hot.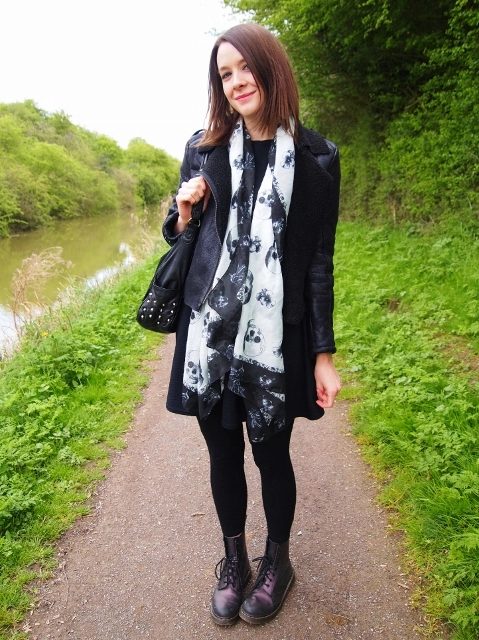 Primark Faux Leather Biker Jacket / Primark Faux Leather Cap Sleeve Skater Dress / Primark Leggings / Dr Martens 1460 W Purple Shimmer Boots / Abandon Floral Skull Scarf (thrifted) / Topshop Leather Stud Bag (thrifted)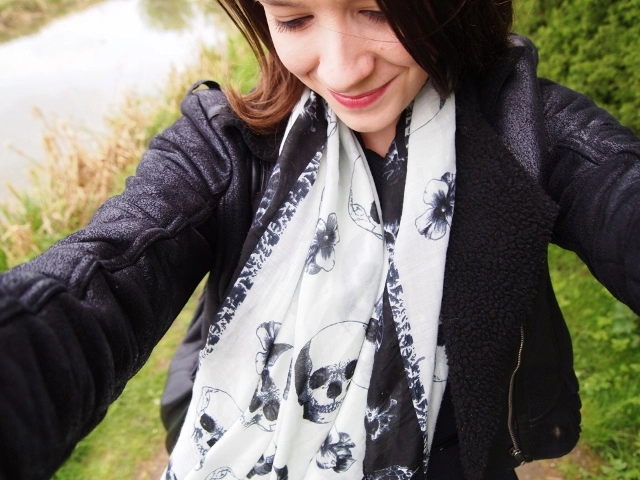 As I knew we'd be walking a lot, I thought it best to throw on my Dr Martens, which was definitely the right call, and I also took another thrifty find of mine – my Topshop leather stud bag.  The perfect size to carry my camera and picnic food.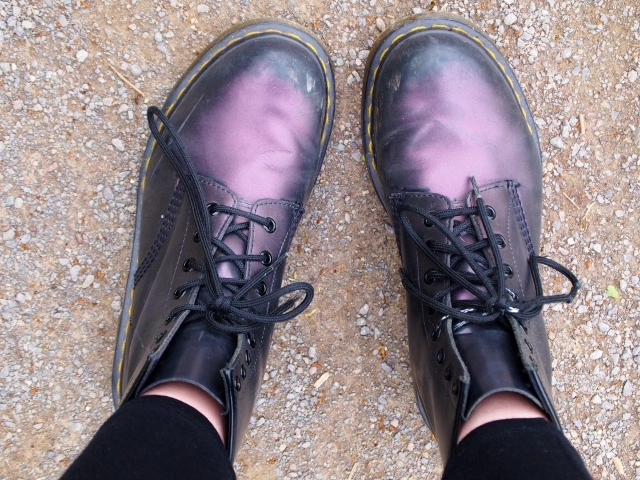 I'm so pleased that Spring is finally underway as I love being out and about enjoying the nice weather, and today was a great opportunity to do so!  Have you been taking advantage of the sunshine lately?
Naomi x