Posts tagged
wear
0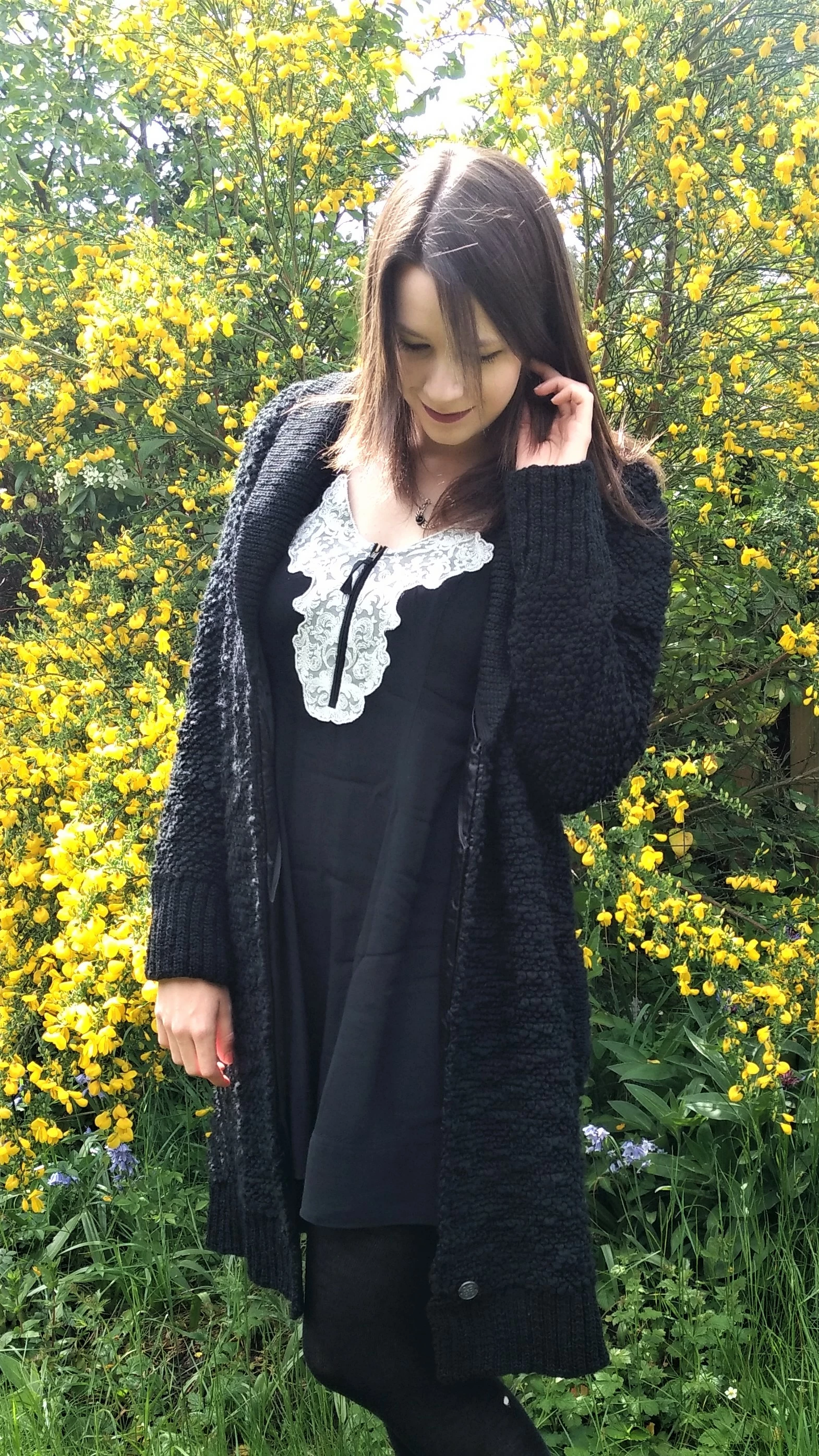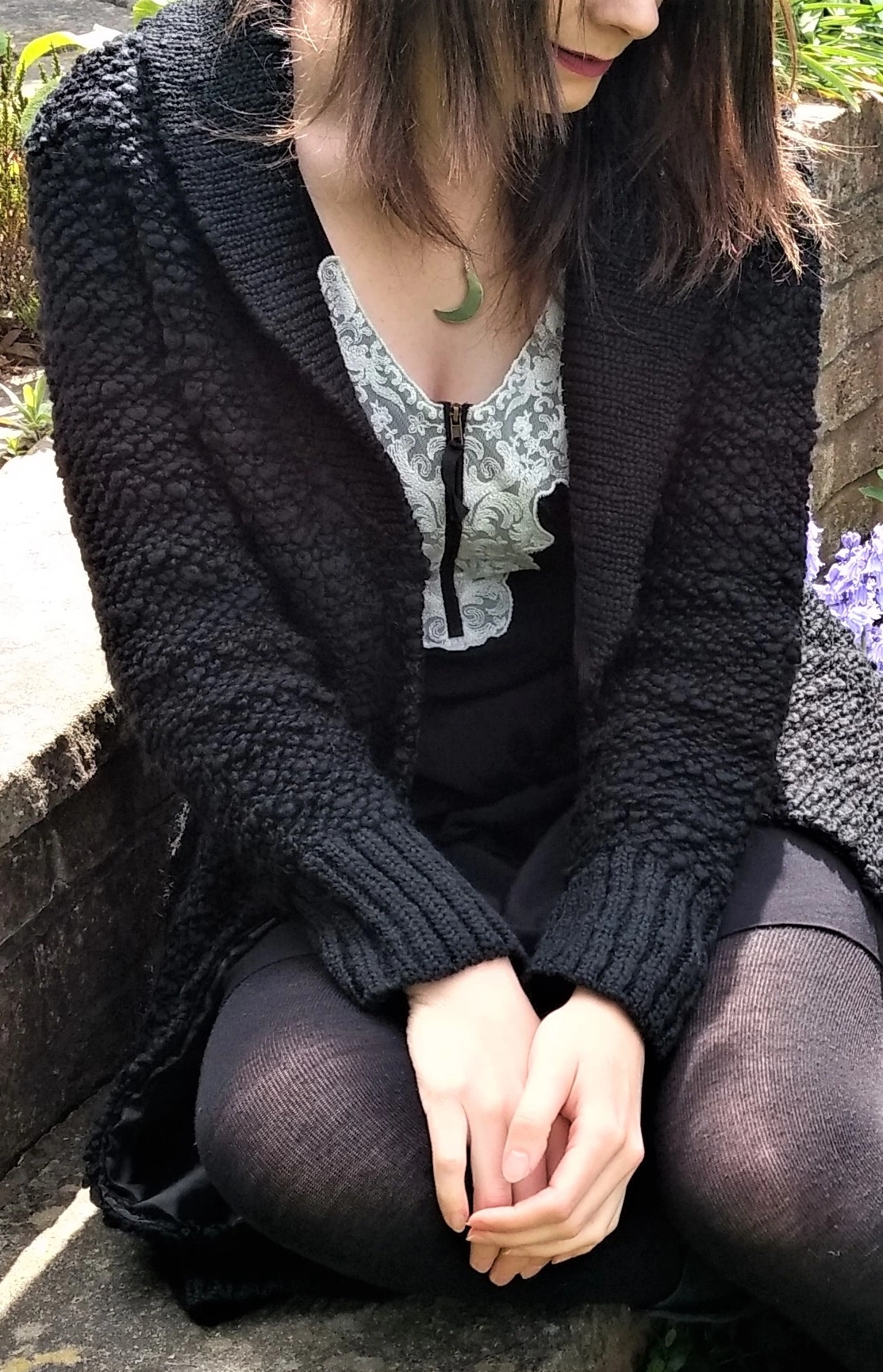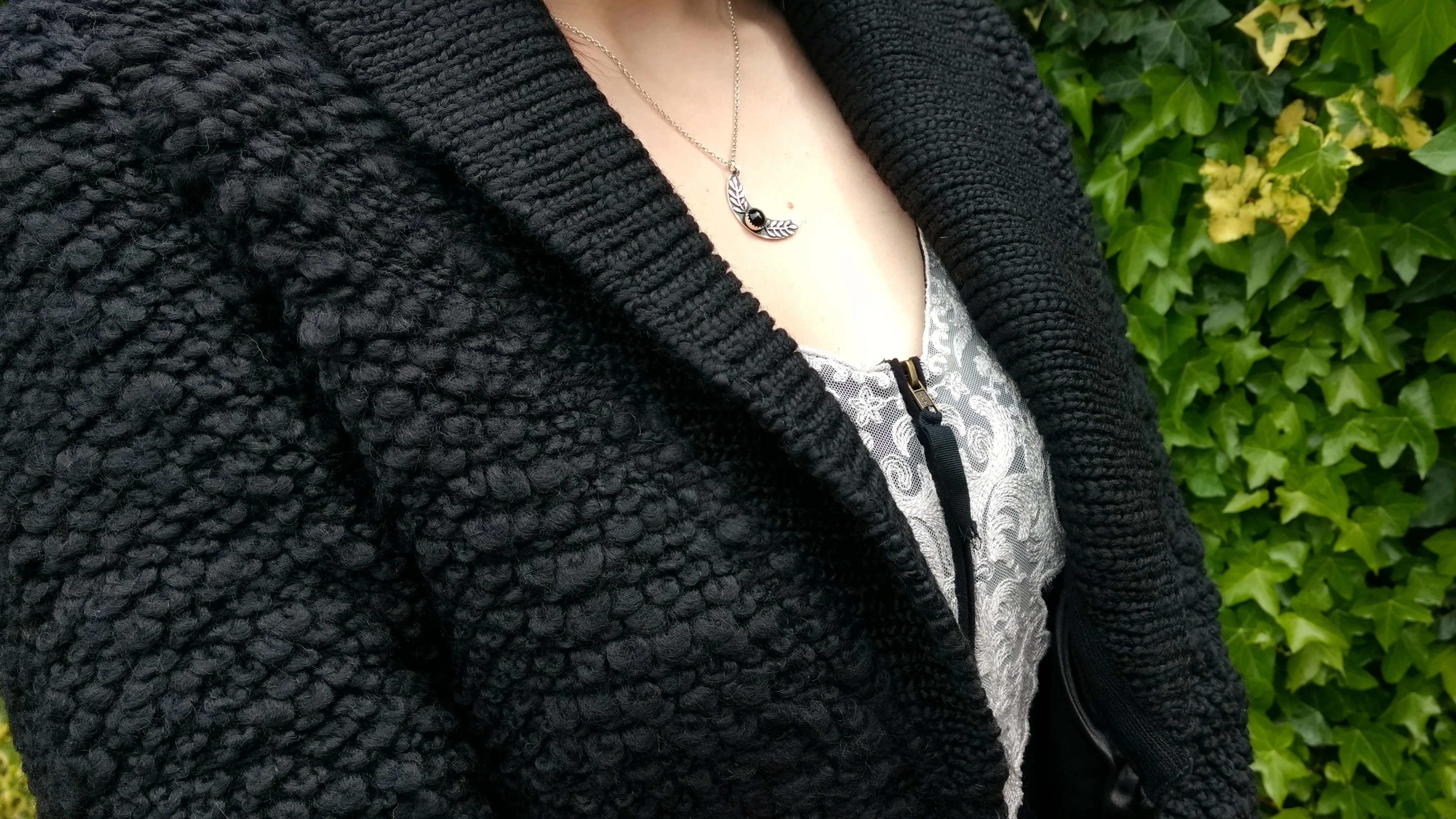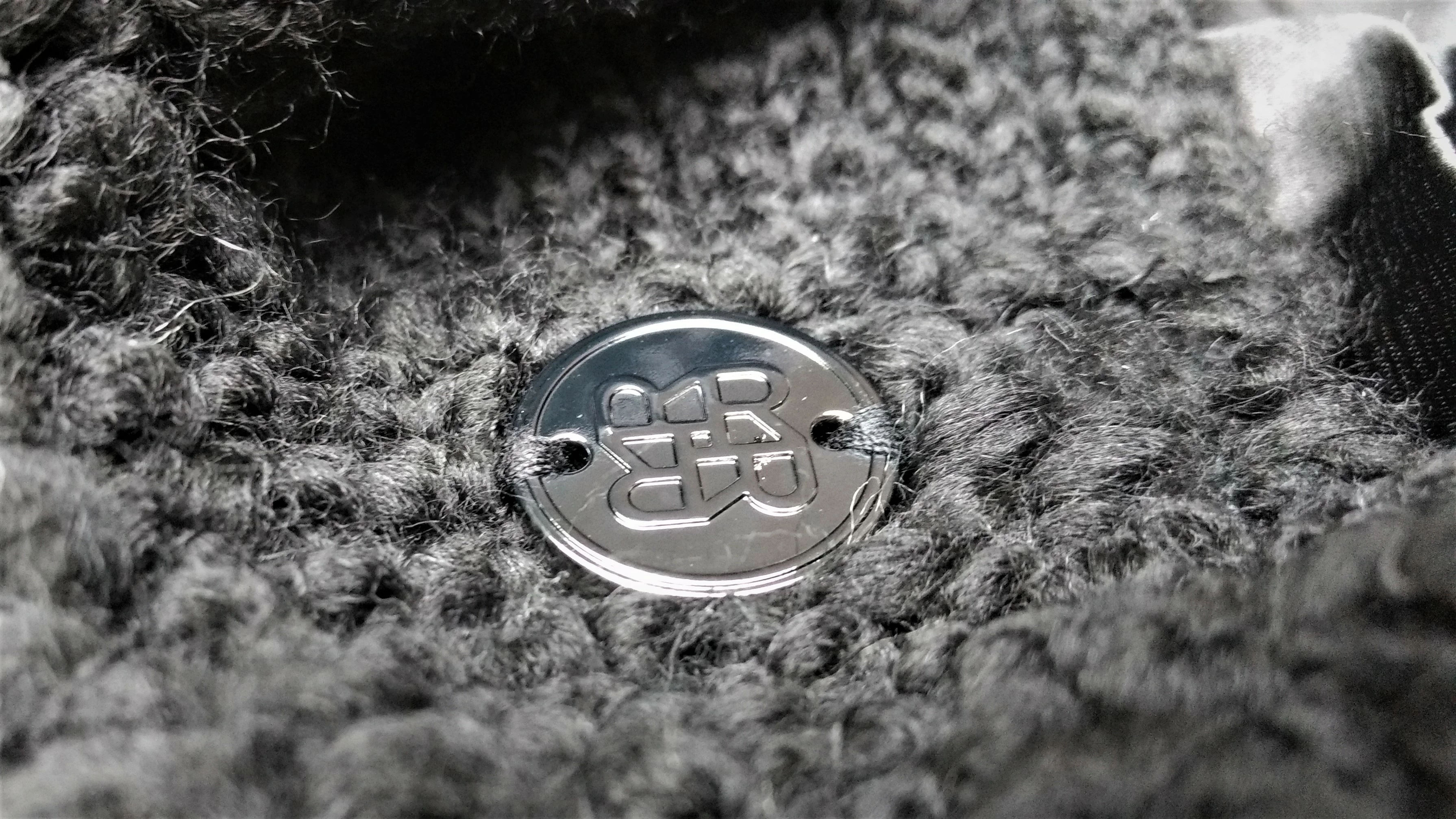 Arura Nini Heavy Knit Cardigan / Wrap London Lace Front Dress / Dr Martens Hazil Virginia Boots / Primark Tights / Sam Ryde Onyx Moon Pendant /
 If you've been following my blog for a while then you'll probably know that I like my wardrobe to have a combination of cheap and cheerful, as well as luxury investment pieces, and I feel this outfit combines the two well!
This gorgeous heavy knit Nini cardigan was recently sent to me by a local luxury knitwear brand called Arura.  Arura was founded in 2016, and specialises in creating diverse clothing and accessories, crafted on a limited basis in the UK and Europe.
The craftsmanship of the cardigan is fantastic, and it looks and feels so well made, as the wool is top quality with a softness and weight to it, and it's also lined with a silky fabric.  I just know this is going to be a staple piece in my wardrobe throughout autumn and winter as it's so comfy and cosy, but I'm also getting use out of it during Spring.  It makes for great outerwear on chilly days and evenings when a coat would be too much.
For this look I teamed the cardigan with a dress by Wrap London, which brand new would probably have cost around £100, but I managed to bag this one from a charity shop for just £3!  As my outfits tend to consist of mostly black, I like to add interest by mixing textures or flashes of colour, and I love how the lace panel looks against the knit of the cardigan.
What would you pair the Nini cardigan with?  Keep an eye out for future posts to see how else I style it!
Naomi x
13
This morning I received a fun little package in the post from Naughty Kitty, who sells 'Cupcakes with a twist'.  The package contained a cupcake, but not just any cupcake… A naughty cupcake!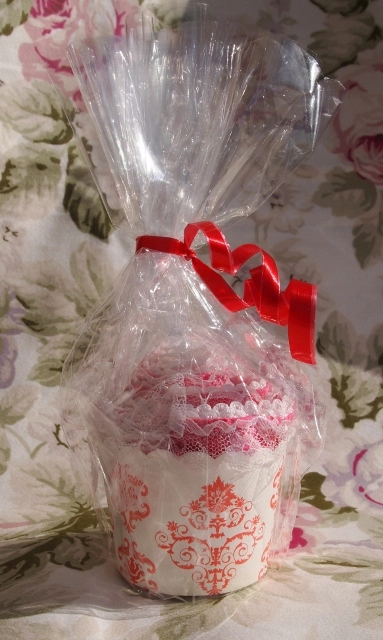 I must apologise for the quality of my photographs at this point…  I was so excited about getting into my cupcake (excuse the pun) that I was rather hasty with my photography and failed to realise that the cupcake clashed with the background, but you can still see how wonderfully the cupcakes are presented.  Mine came wrapped in clear cellophane with a red ribbon around the top, but some of Naughty Kitty's cupcakes are presented in gift boxes or wrapped in tissue paper.
After excitedly unwrapping the cellophane, this is what I found…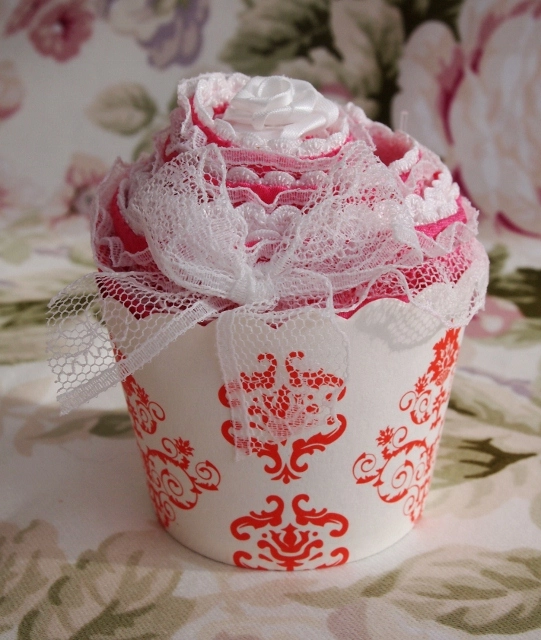 As you can see, the cupcake itself is absolutely adorable, and the presentation is lovely!  The luxurious-looking base is made from sturdy card and the 'cupcake' is actually a sexy pair of undies.  I really love the attention to detail put into the cupcake, with the frilly edge of the undies layered to look like icing, and the little silk flower on top really is the cherry on the cake.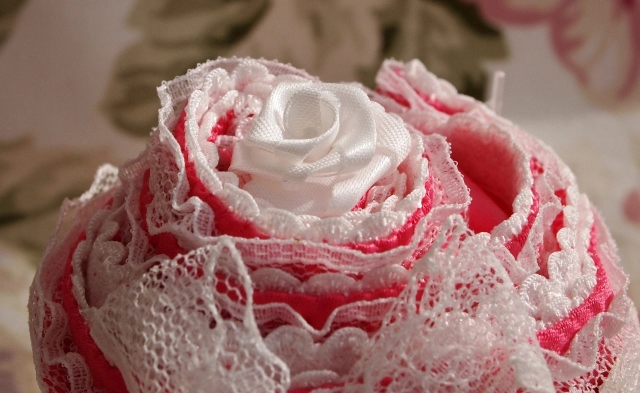 I couldn't wait to see what the undies in my cupcake looked like, and I was pleasantly surprised by the quality!  I received a frilly pink pair from Next, still with tags on, and they are very, very pretty.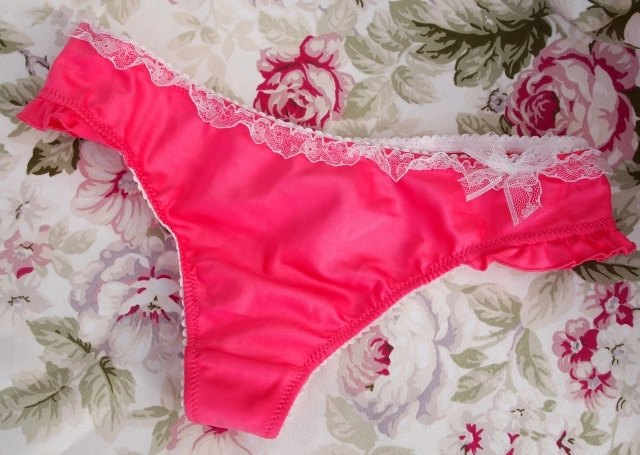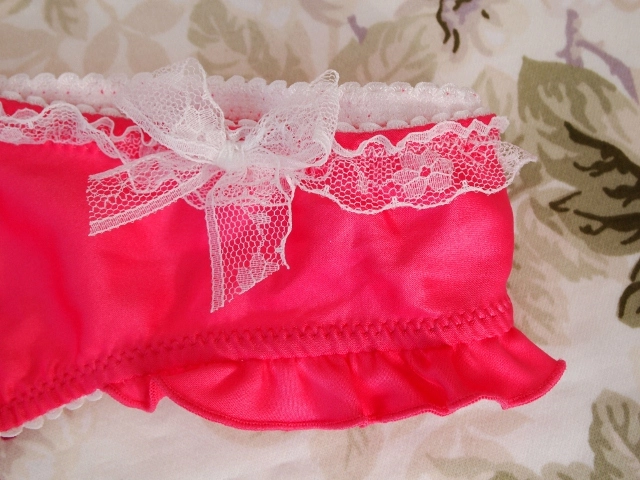 As well as lingerie cupcakes, Naughty Kitty also makes cupcakes using babywear, and all the lingerie and babywear comes in a variety of sizes, so there's something for everyone!.  As such, they would make brilliant gifts or treats for different occasions.  They would all be ideal for birthdays or christmas, the lingerie cupcakes for Hen nights and Valentine's Day, and the babywear ones would be perfect for Christenings, or as presents for new mums.
All of Naughty Kitty's cupcakes cost £5.95 each, plus postage and packaging.  The online shop is still under construction, but if you would like to buy one then visit the Naughty Kitty blog, Facebook Page or Twitter account.
Aren't they fab?
Naomi x
*I was kindly gifted this lingerie cupcake by Naughty Kitty for review purposes.  All thoughts and opinions expressed are honest and my own.*
3
Hello readers,
I have a slightly different post for you today as, for the first time, I will be featuring a specific fashion line!  I was recently contacted by the quirky fashion company, Sinfused, with the offer of a sample product from their new clothing range.  Before agreeing to try PR products, I always do some research on the company to make sure they are right for me.  Sinfused are an independent fashion line who specialise in women's going-out wear, and most of their pieces are adorned with lots of rhinestone crystals, and they all have a rocky edge to them, all things which I am a fan of.  So, obviously, I was happy to take them up on the offer.
The lovely people at Sinfused sent me one of their best sellers, the Heeled Shoe Tee, and today was the day I took the tee for its test run.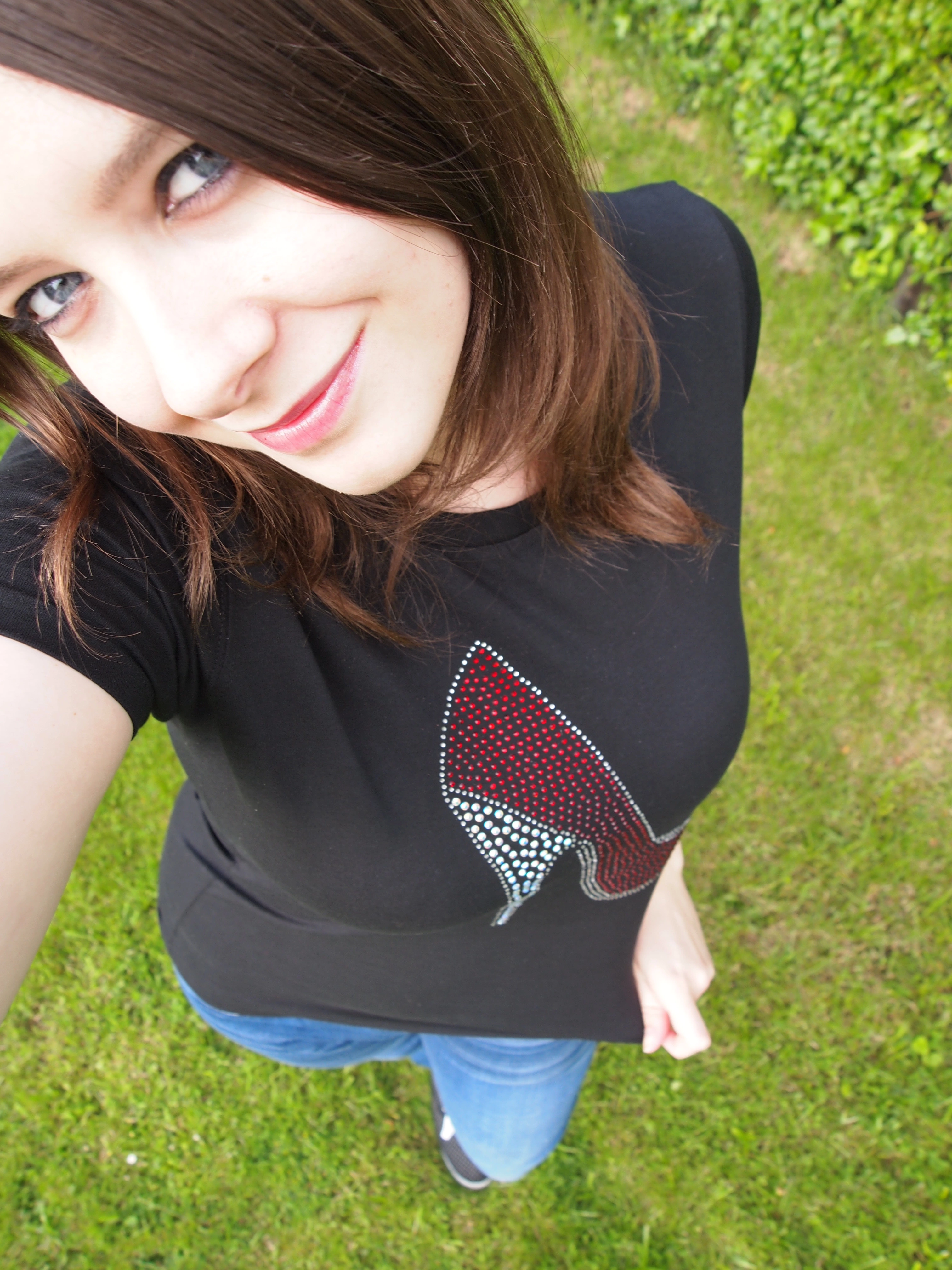 My absolute favourite thing about this tee is that it is SO comfortable.  The fabric is very soft and of high quality so it feels lovely on and, though the fabric is stretchy, it doesn't go baggy.  I have a few tops that lose their shape slightly after a day of wear, but this one didn't at all.  The fit is also great as it's nicely cut to fit womanly curves!  I also noticed on the label that the tee is made by the Fair Wear Foundation who ensure 'Ethical Trade and Justice for Workers'.  I try my best to buy fairly produced and traded clothing whenever I can, so I was very happy to see that Sinfused are an ethically conscious company, which scored them even more brownie points in my eyes.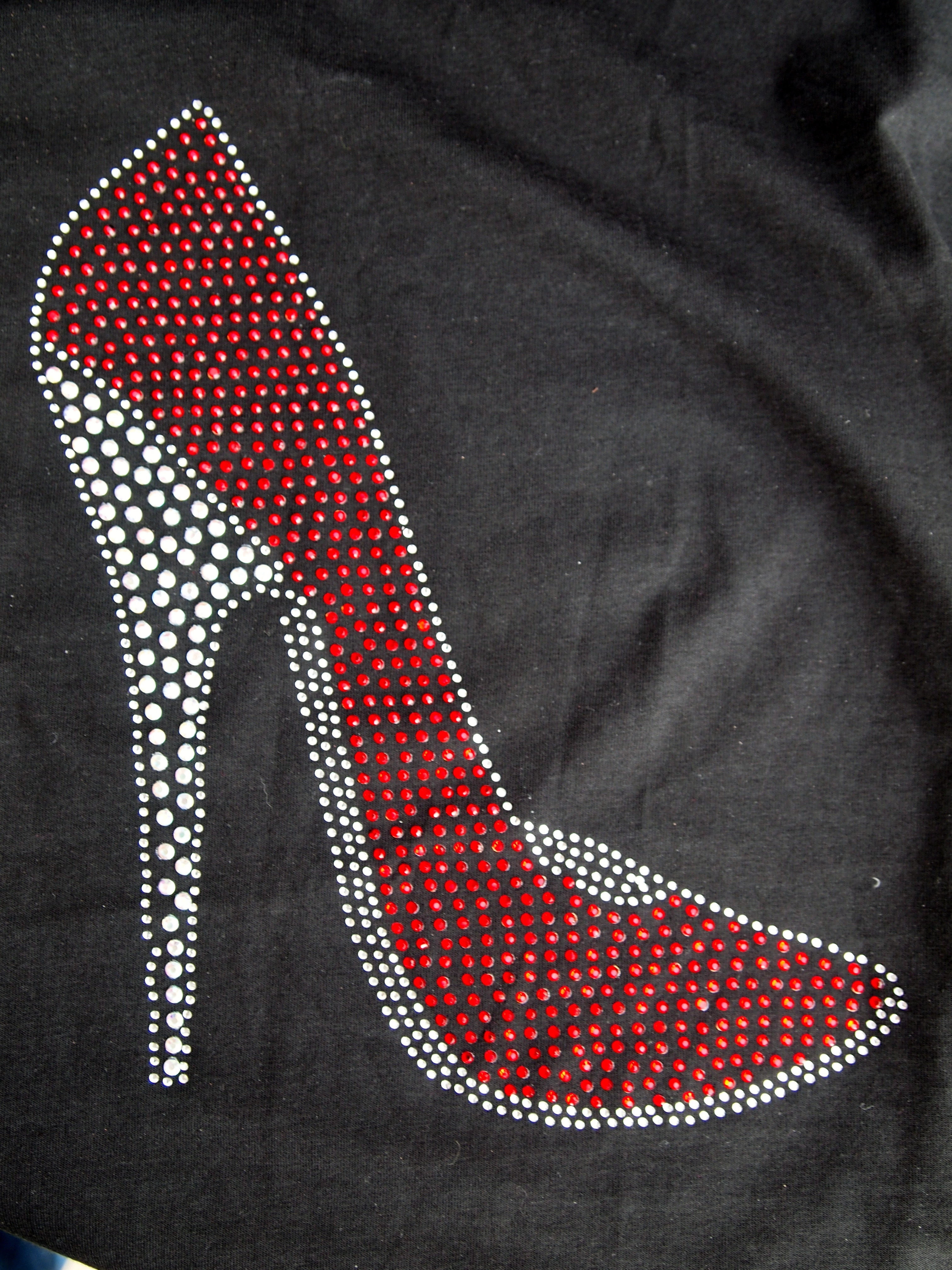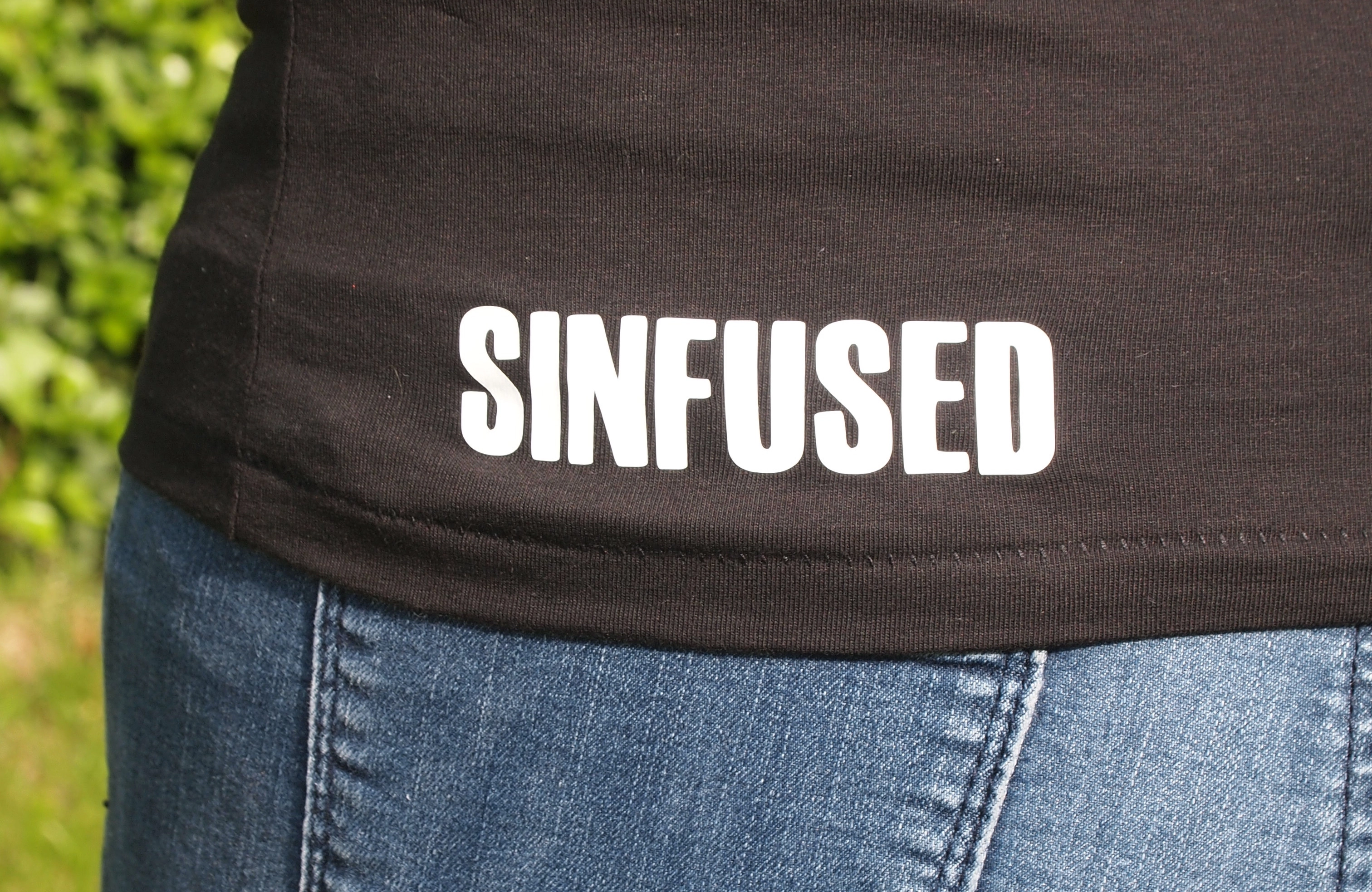 As you can see, the attention to detail on this tee is fantastic.  I loved the addition of the 'Sinfused' name logo on the bottom back, as it gives it that little bit more edge.  And the shoe… well… look at it!  Look at the rhinestones!  There are hundreds of them and they are sooo pretty.  You can't really see in the photo but the heel stones have a stunning pearlessence to them which looks amazing in the right light.  The stones are really firmly attached as well.  I gave them a good tug to see whether they would come loose and, believe me, they are not going anywhere.
The only negative thing I can find with this tee is the sizing.  I asked for a Size 12, which I'd say is pretty average sizing, but it turns out that a 12 is labelled as an 'L', and just so happens to be the biggest size they do!  I don't think a 12 is large at all, and I would like to see Sinfused introduce a wider range of sizes so more people can enjoy their products.
As well as t shirts, Sinfused also sell vests, skirts, shorts and hotpants, all with cute individual designs.  If you fancy a browse, you can visit the UK site here, and the US site here.  I can highly recommend this tee and I hope to get their blue guitar tee one day –  Happy shopping!
Naomi xx