Posts tagged
Style Blog
0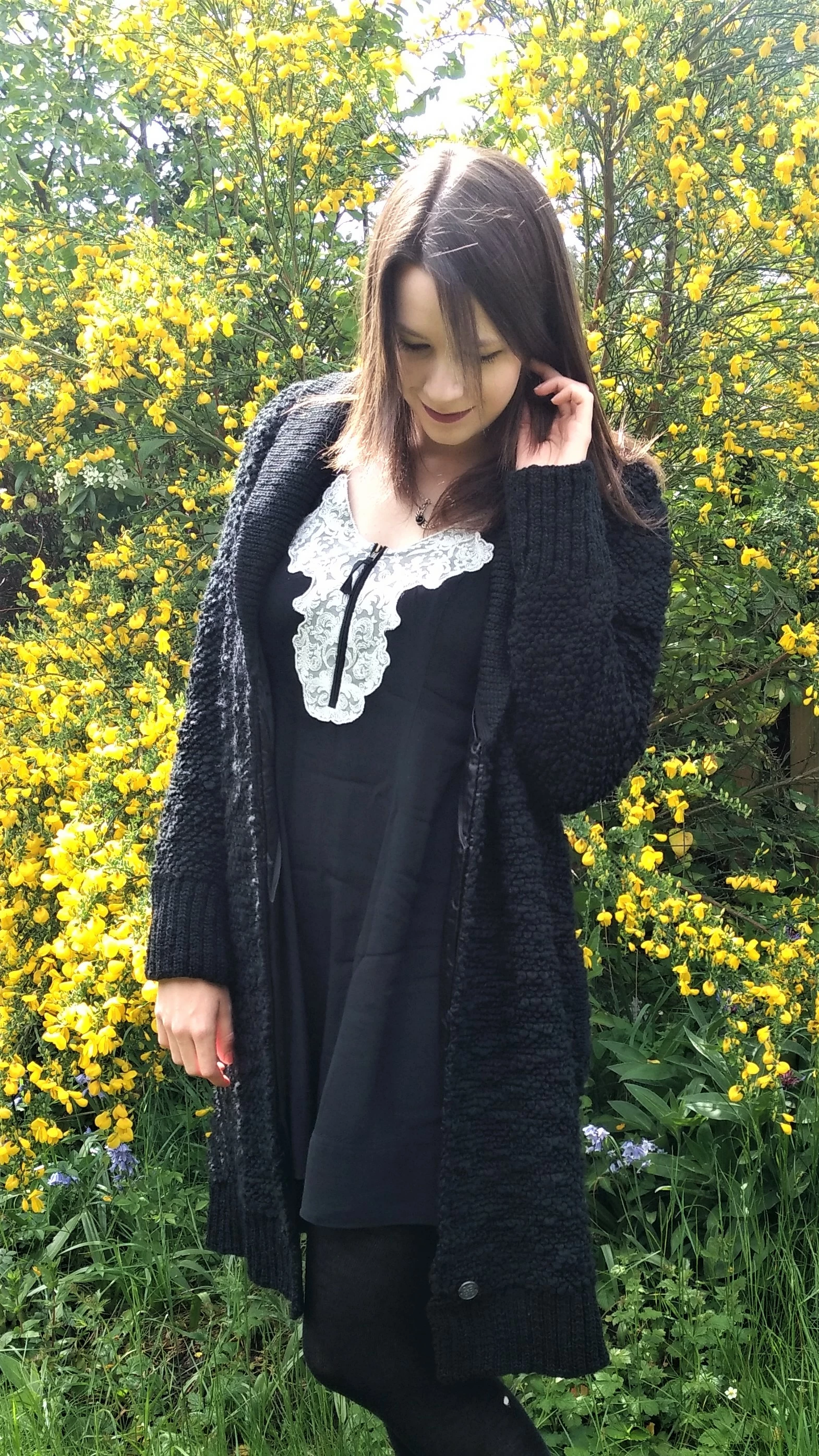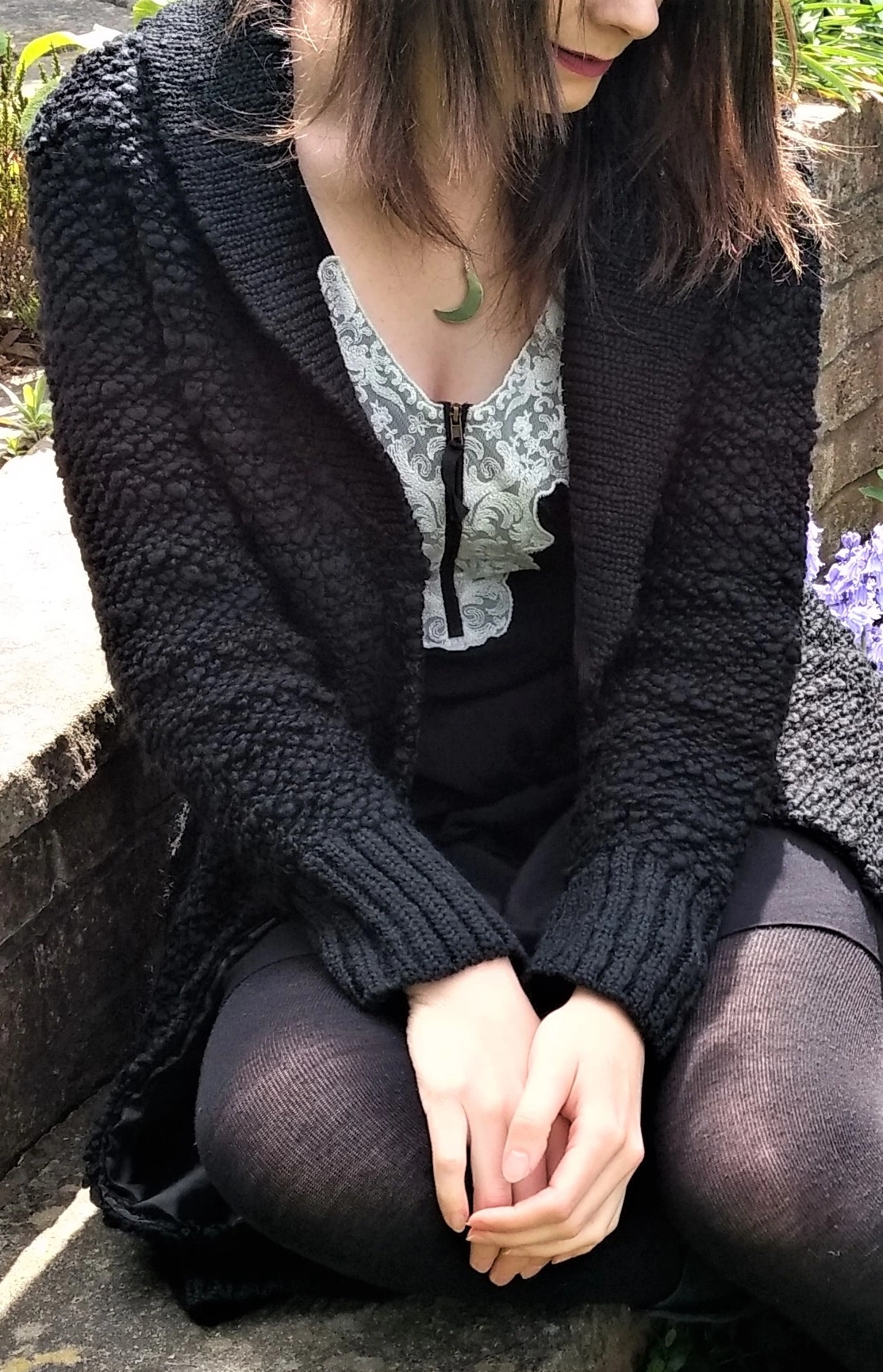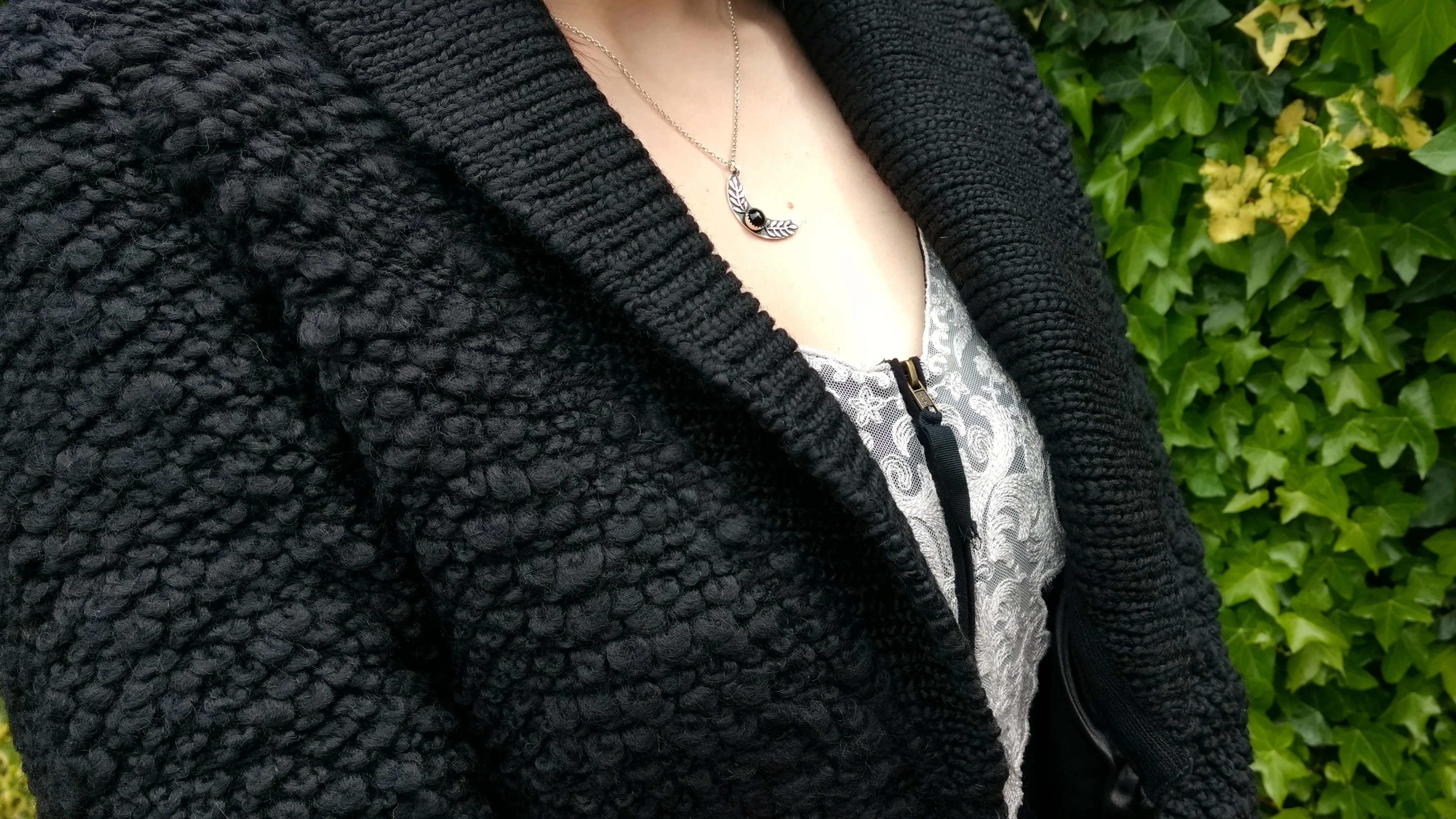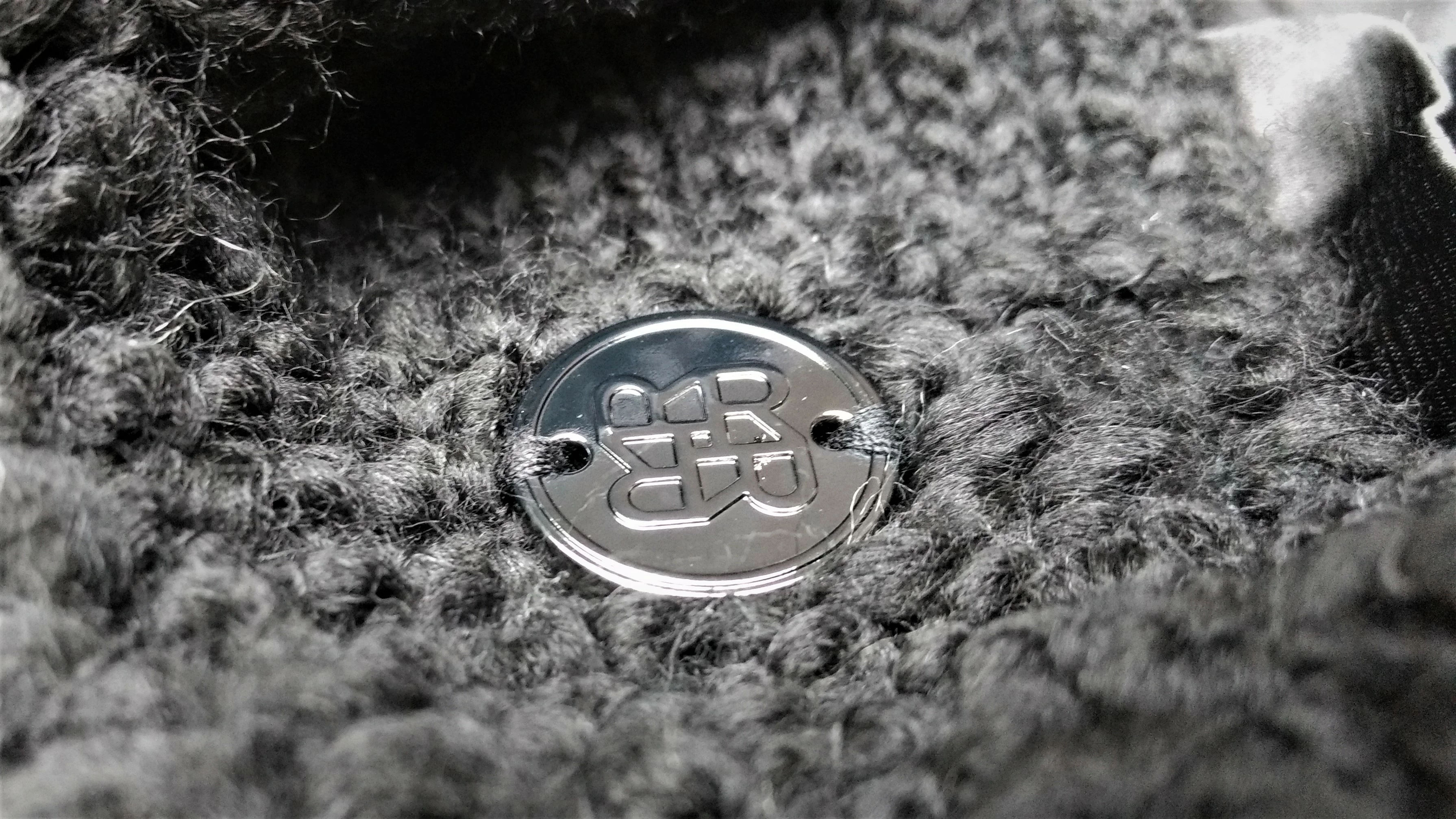 Arura Nini Heavy Knit Cardigan / Wrap London Lace Front Dress / Dr Martens Hazil Virginia Boots / Primark Tights / Sam Ryde Onyx Moon Pendant /
 If you've been following my blog for a while then you'll probably know that I like my wardrobe to have a combination of cheap and cheerful, as well as luxury investment pieces, and I feel this outfit combines the two well!
This gorgeous heavy knit Nini cardigan was recently sent to me by a local luxury knitwear brand called Arura.  Arura was founded in 2016, and specialises in creating diverse clothing and accessories, crafted on a limited basis in the UK and Europe.
The craftsmanship of the cardigan is fantastic, and it looks and feels so well made, as the wool is top quality with a softness and weight to it, and it's also lined with a silky fabric.  I just know this is going to be a staple piece in my wardrobe throughout autumn and winter as it's so comfy and cosy, but I'm also getting use out of it during Spring.  It makes for great outerwear on chilly days and evenings when a coat would be too much.
For this look I teamed the cardigan with a dress by Wrap London, which brand new would probably have cost around £100, but I managed to bag this one from a charity shop for just £3!  As my outfits tend to consist of mostly black, I like to add interest by mixing textures or flashes of colour, and I love how the lace panel looks against the knit of the cardigan.
What would you pair the Nini cardigan with?  Keep an eye out for future posts to see how else I style it!
Naomi x
3
On Sunday I decided to indulge, yet again, in one of my favourite hobbies – thrifting – and got up bright and early to go to two car boot sales in Leicestershire.  In particular I was hoping to find some bargainous clothes to add to my spring/summer wardrobe, and though I came away from the first car boot with nothing (how disappointing!), the second was a veritable treasure trove of fashion!  For the grand total of just £4.50 I managed to get a waterfall cardigan, a thin knit jumper, a t-shirt, and my absolute favourite find of the day, a pair of wedge shoes.
Z Black and grey striped waterfall cardigan £1.50

Next Thin knit black jumper 50p
River Island Skeleton heart t-shirt 50p
Truffle Black velvet wedge shoes £2.00
Total: £4.50
I'm really pleased with this little thrifty haul, and I'm looking forward to styling each item in outfit posts in the near future.  Which is your favourite piece?
Naomi x