Clarks Liberty Chorus Voice Shoes
I know I'm not alone when it comes to loving shoes, especially new shoes, so I was a little bit excited when I received a pair of shoes from the Clarks Liberty Chorus Voice range to review!  Chorus Voice are part of Clarks' SS13 line featuring luxe Liberty Art Fabric linings, and they are a fine example of a beautiful court shoe.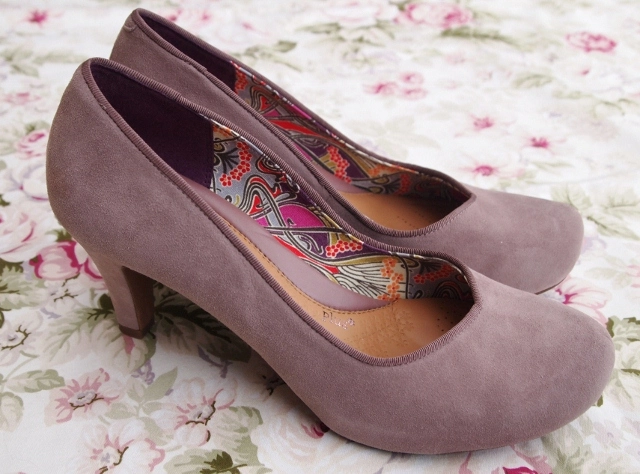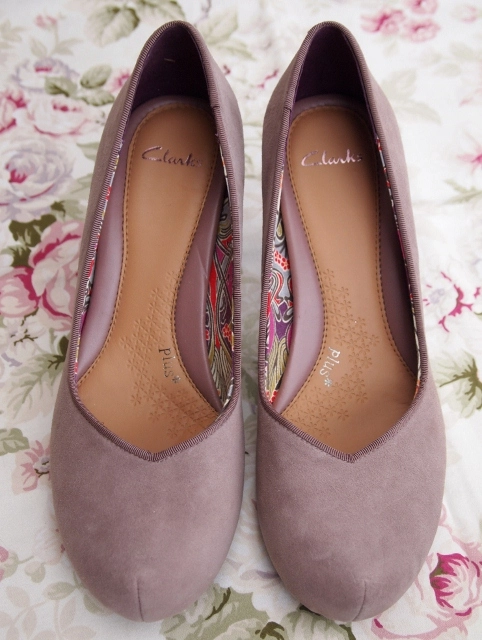 The first thing that grabbed my attention when I took the shoes out of the box was how they felt.  The uppers are made from lovely soft suede which feels so luxurious to the touch, and the quality of the suede is obviously very high.  I also really like the colour of the suede, which Clarks call Heather – a nude grey with an undertone of lilac which is quite unusual.  As my regular readers will know, purple is my favourite colour and a lot of my clothes are purple, so these beauties are a perfect match for my usual colour palette.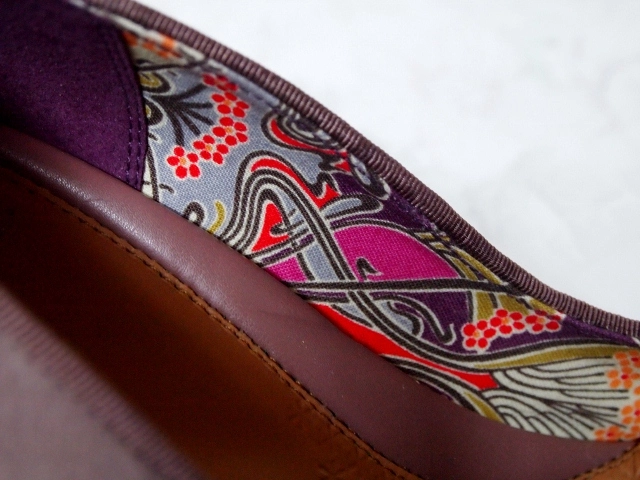 The Liberty Art Fabric lining is full of pattern and colour, predominantly purple and lilac, which contrasts with but also compliments the neutral suede.  The lining adds a finishing touch to these shoes that makes them so unique and majestic, and they look just as good off as they do on.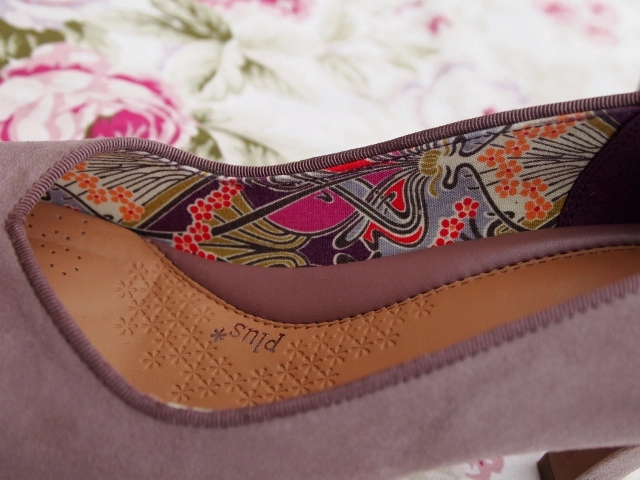 It's not just good looks that these Chorus Voice shoes have, they're impressively comfortable too.  I'd even go as far to say these are the most comfortable pair of heels that I own.  As is common with heels, the balls of my feet usually end up very sore after a short period of wear, but I haven't experienced that with these at all.  In fact, I always forget I'm wearing heels when I have them on.  The shoes are lined with Clarks Plus insoles and have 'dual density cushioning' which is incredibly soft, and they almost mold to your feet as you walk, making them very easy to wear. I find that the lining doesn't rub either, even when new, so I didn't suffer any pain when breaking then in.  What also helps is the sizing.  Clarks' shoes come in a wide range of half-sizes and different widths, so you can almost guarantee you'll get a pair that fits well, which is great for me as I myself take a half-size!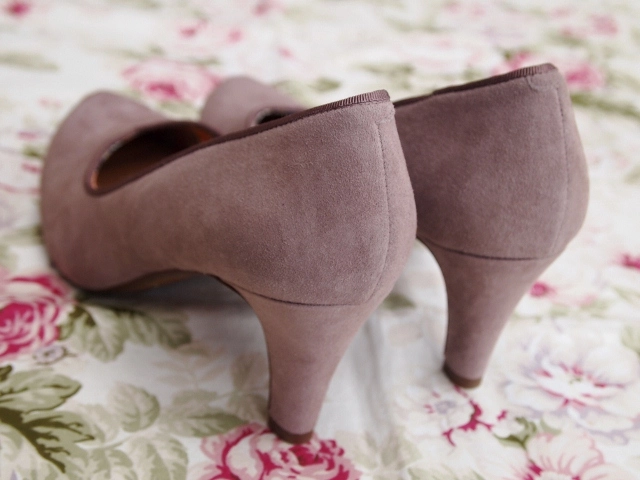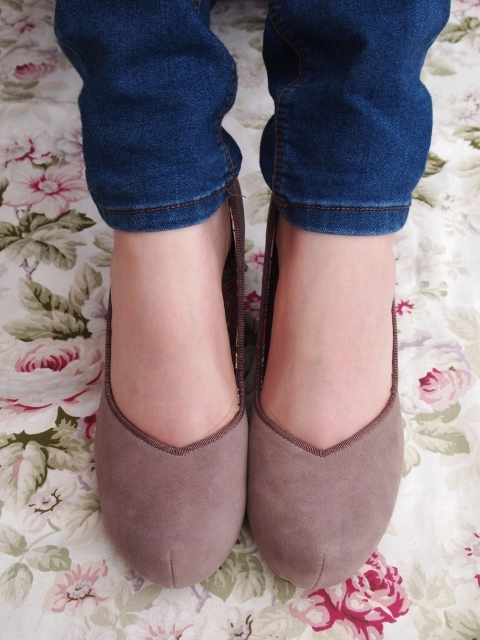 Being 5'10" I'm not a fan of ridiculously high heels, so these are the ideal height for me.  They come in at around 2.5 inches with a slight concealed platform in the front, which is just enough height for a look of sophistication, which is accentuated further by their elegant shape.  The front of the shoes are extremely feminine, featuring a sweetheart topline which I think looks so lovely, and a classic rounded toe which I find far more flattering than a square or pointed toe.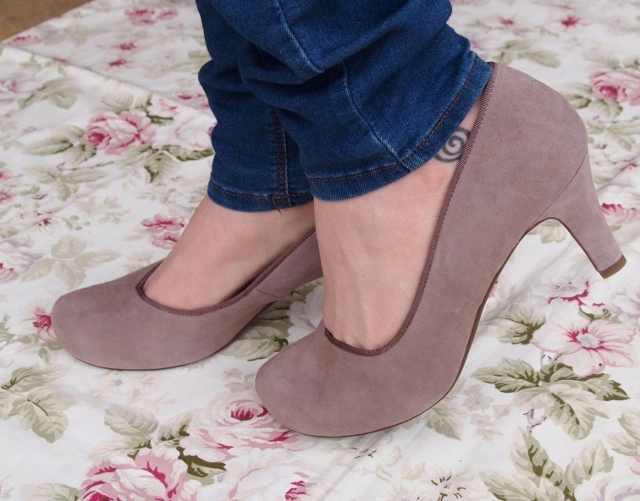 Clarks' Liberty Voice shoes go with anything too.  I've been wearing mine during the day with skinny jeans to dress up a casual outfit, which works really well, but they also look great teamed with smart clothing for the office.  They could even be carried through to the evening with a cute dress and a clutch, but whatever you choose, they're definitely versatile and a wardrobe staple.
Clarks' range of Chorus Voice shoes are available online and in store, and the Liberty shoes are also available in a stunning bright orange shade, which you can view here.  They cost just £49.99 a pair, which is amazingly affordable for such a high quality shoe.  I was expecting them to be a lot more, so if you're tempted to get a pair then don't hesitate – you won't be disappointed.
Naomi x
*These Clarks Liberty Chorus Voice Shoes were sent to me for review purposes.  All opinions expressed are honest and my own.*
23 comments