What I Wore: Rat Face
The weather is finally starting to get warmer, which means my winter knits are gradually being replaced with t-shirts.  I love to throw on a baggy t-shirt on a lazy sunny day, and a recent addition to my collection is this awesome rat face tee from Tam's Treasures, which retails for £21.99.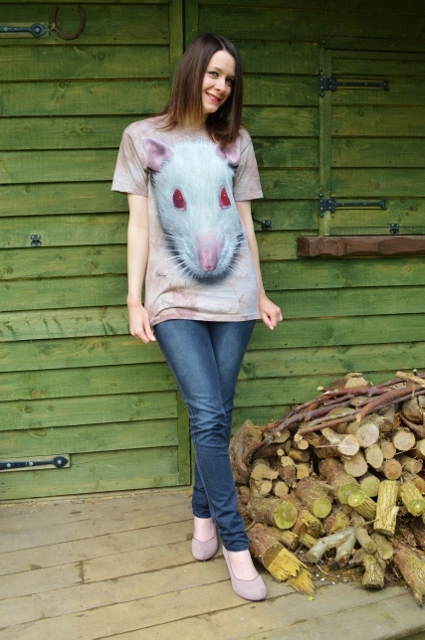 The Mountain Big Face White Rat T-Shirt / Primark Dark Grey Skinny Jeans / Clarks Liberty Chorus Voice Shoes
There's a somewhat ironic trend at the minute for big face animal t-shirts, and though I perhaps wouldn't wear the clichéd wolf or tiger, this rat tee is just my thing.  I adore rats and like to think that I'm on a little campaign to clear their name, and thanks to Tam's I can now do so loud and proud!  Also, the rat on this shirt looks just like my first rat, Crumble, which makes it that little bit more special.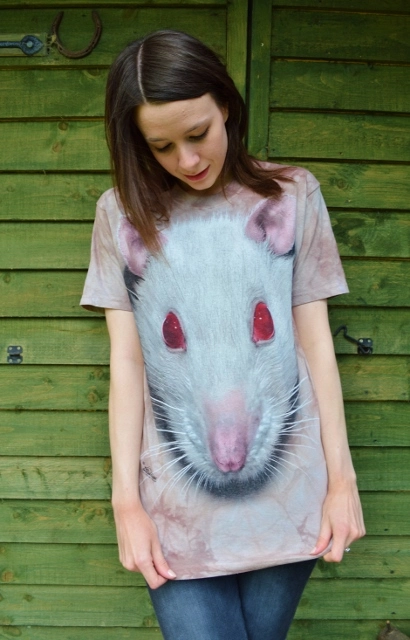 The t-shirt is by an American brand called The Mountain, and is from their Big Face Animals Collection.  It's made from 100% cotton so is incredibly comfortable, and is prewashed and preshrunk so it's already nice and soft and unlikely to shrink any further.  The colour is a lot more earthy than I usually go for, but I actually quite like it, especially as it's tie-dyed by hand with water based inks.  It goes perfectly with my Liberty Chorus Voice shoes from Clarks!  The quality of the screen print is also very good, and looks and feels like it will stay put for a good while.
And of course, here's the obligatory photo with one of my rats, as is the norm with my rat-based fashion!  This time, the model is Mog (excuse my odd face)…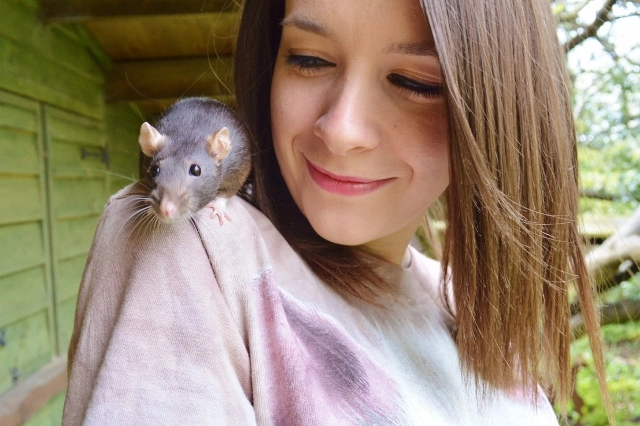 Tam's stocks a HUGE range of unisex t-shirts from The Mountain (over 600 designs I do believe), as well as gifts and greeting cards, so there's something (or several) for everyone.  As the shirts are made in America the sizing runs slightly larger than that in the UK and Europe, so it's best to order down or check the measurements before ordering.  I went for a small, which is the smallest adult size (about a 10-12), and it fits perfectly.
To browse the full range at Tam's Treasures, click here.  Delivery is free within the UK, and if you 'like' their Facebook page you can get an extra 10% off!
Which design would you choose?
Naomi x
*This Big Face White Rat T-Shirt was sent to me by Tam's Treasures for review purposes.  All opinions expressed are honest and my own.*
4 comments