Posts tagged
Heather
0
A couple of weeks ago Charles and I added a few more members to our family – three more baby rats!  We originally wanted two more to live with Mabel and Heather, as the intro between them and Miggley just wasn't working, but when we found out that the breeder we use had three females left, we decided to get them all.
The three new girls are called Pumpkin, Pingu and Bramble, and they're currently ten weeks old, and incredibly cute!  Here they all are…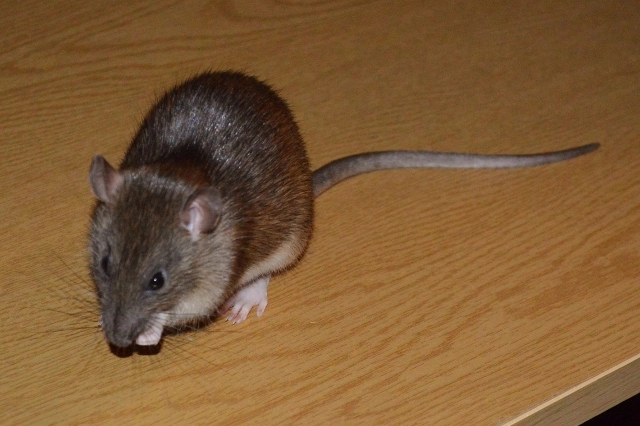 Pumpkin is an Agouti Berkshire and is a little feisty thing.  She's very confident and keeps play fighting with Mabel, which is always fun to watch.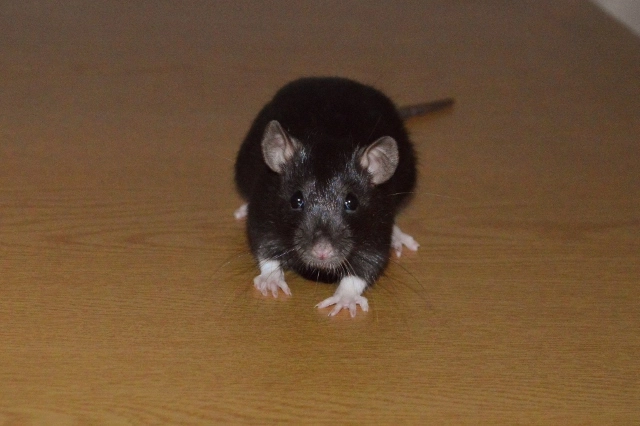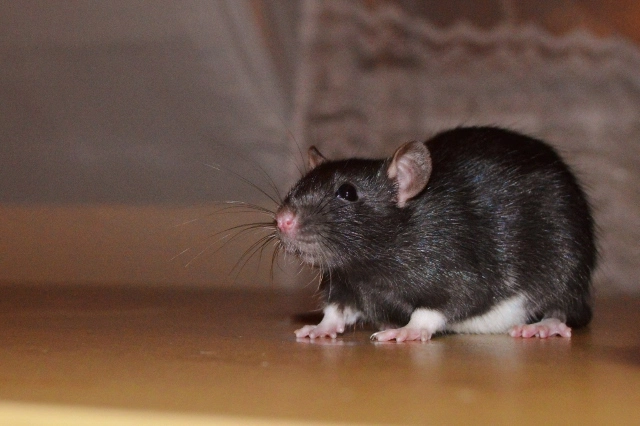 Pingu (so-called because she's black with a white belly!) is my little shy girl.  She's smaller than the other two, and quite timid, but she's so loving.  She reminds me a lot of Mog in her demeanour and appearance.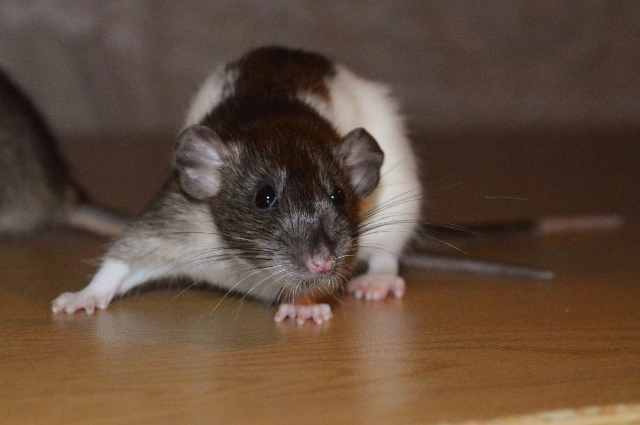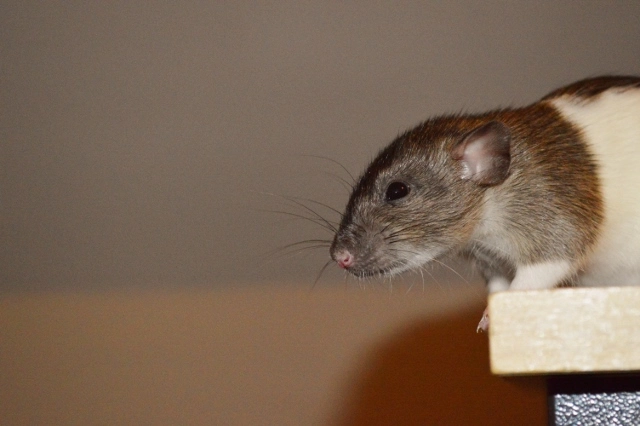 Bramble is an Agouti Hooded Dumbo – my first ever dumbo rat!  Just look at those gorgeous ears.  She's feisty like Pumpkin, and also likes picking play fights with her big sisters.
The three new girls have the same dad as Mabel and Heather, which I think made the introduction process a lot easier.  After a week of quarantine we let all the girls meet each other on neutral territory, and they got on straight away.  Nobody showed any signs of aggression, and after two intros they were ready to live together!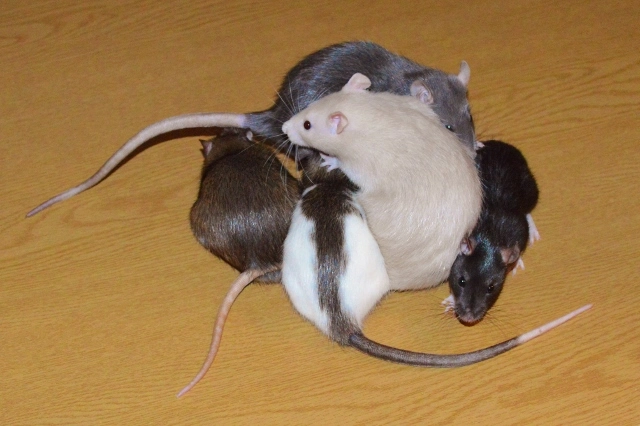 Charles and I also invested in a Savic Royale Suite cage, which is a top-of-the-range piece of kit.  It can fit about twelve rats, but we're sticking to five for now, so they're very lucky in terms of space!  The five rats have now been living together since Monday, and we've had no trouble.  In fact, they're all like best of friends!  Every morning I find them squished into one bed together asleep – so cute!
Naomi x
0
A couple of weeks ago I had to say goodbye to my beautiful heart rat Mog.  She'd been suffering with a pituitary tumour for a little while, and though we tried every treatment available, it unfortunately got too much for her and she had to be put to sleep.  I was absolutely heartbroken and I still miss her like mad, as does her sister Miggley, who was left alone.
Rats are very sociable animals and aren't supposed to live singly, which left us with no choice but to get her some cagemates!  After contacting many breeders all over the Midlands, I eventually managed to find two young females from Destiny Rats.  After a week of waiting, last weekend we finally got to collect our new babies, and here they are…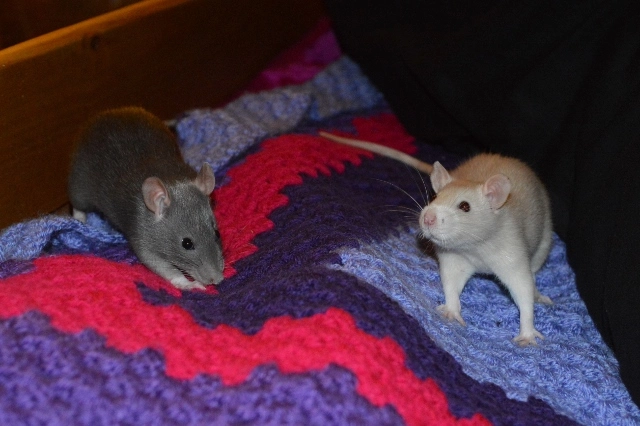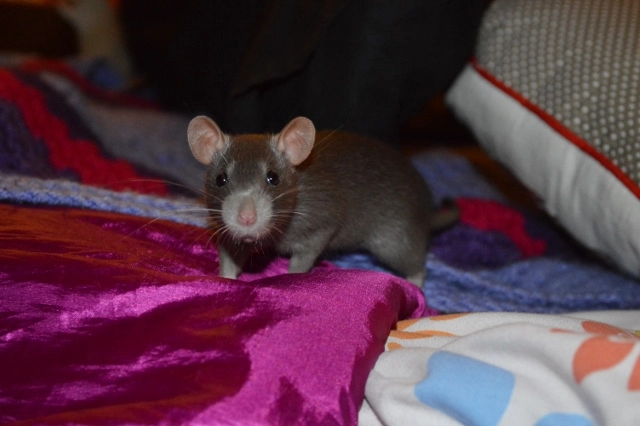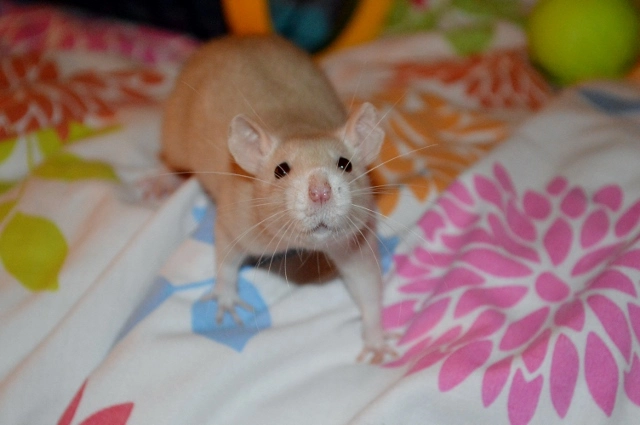 Heather is a Russian Blue Berkshire, and Mabel is a Buff Berkshire, and they are both now nine weeks old, and so, so soft and cute!  As they were handled from a very young age by the breeder and her family, they are both incredibly friendly and loving, and we get mobbed every time we go up to their cage.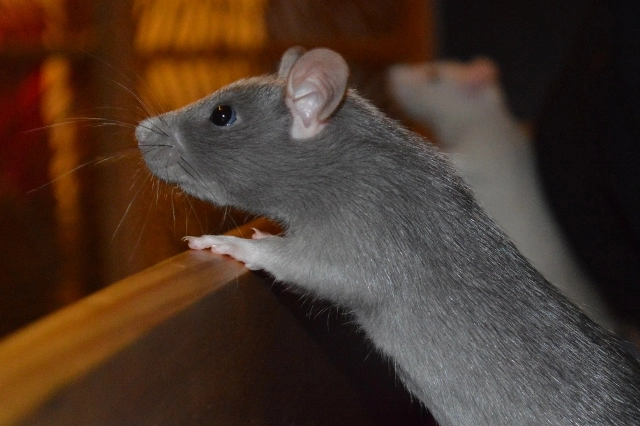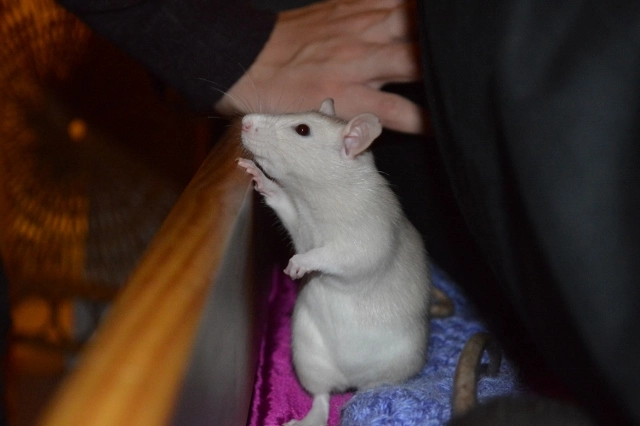 We have only just started the introduction process with the two girls and Miggley, so they haven't met properly yet, but they are very curious about each other from afar.  They will gradually be introduced over the next couple of weeks, and eventually they will all be living together in one big cage.  Hopefully they'll all get along fine!
I plan on blogging about how the introduction goes, so check back soon for an update.
Naomi x
P.S. Miggley says "kmmmmmmmmmmmmmmmmm8ppppppppppppo[pyu"
23
I know I'm not alone when it comes to loving shoes, especially new shoes, so I was a little bit excited when I received a pair of shoes from the Clarks Liberty Chorus Voice range to review!  Chorus Voice are part of Clarks' SS13 line featuring luxe Liberty Art Fabric linings, and they are a fine example of a beautiful court shoe.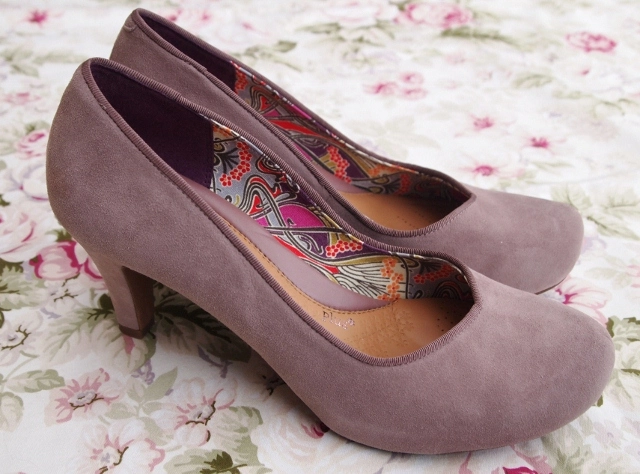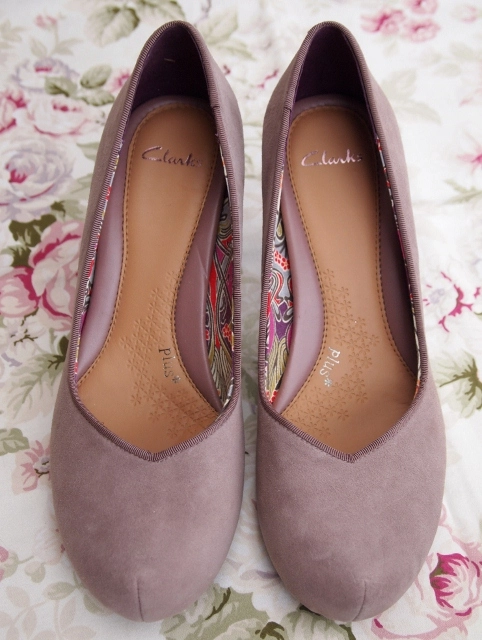 The first thing that grabbed my attention when I took the shoes out of the box was how they felt.  The uppers are made from lovely soft suede which feels so luxurious to the touch, and the quality of the suede is obviously very high.  I also really like the colour of the suede, which Clarks call Heather – a nude grey with an undertone of lilac which is quite unusual.  As my regular readers will know, purple is my favourite colour and a lot of my clothes are purple, so these beauties are a perfect match for my usual colour palette.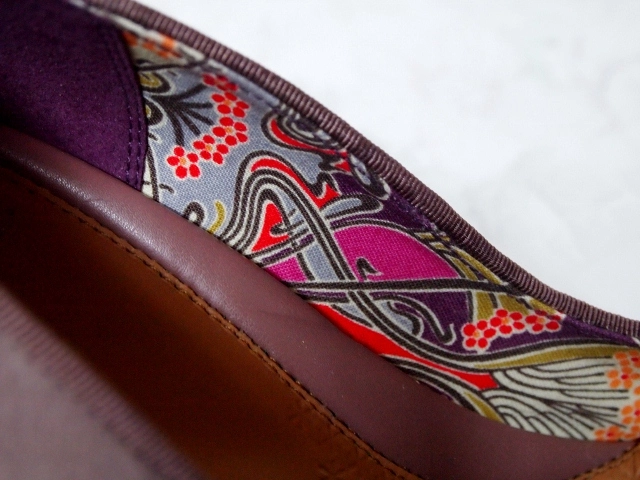 The Liberty Art Fabric lining is full of pattern and colour, predominantly purple and lilac, which contrasts with but also compliments the neutral suede.  The lining adds a finishing touch to these shoes that makes them so unique and majestic, and they look just as good off as they do on.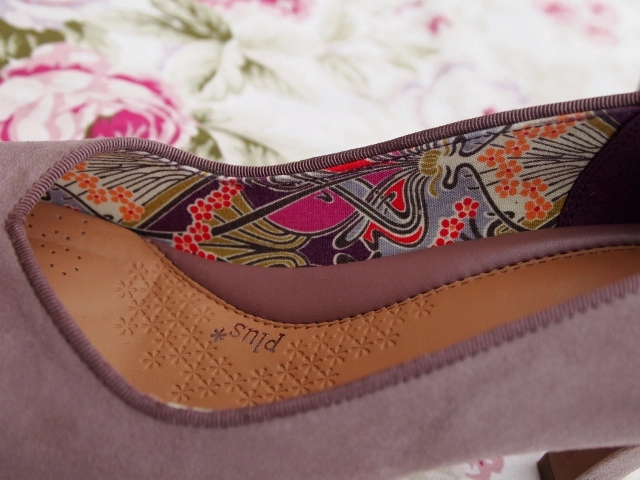 It's not just good looks that these Chorus Voice shoes have, they're impressively comfortable too.  I'd even go as far to say these are the most comfortable pair of heels that I own.  As is common with heels, the balls of my feet usually end up very sore after a short period of wear, but I haven't experienced that with these at all.  In fact, I always forget I'm wearing heels when I have them on.  The shoes are lined with Clarks Plus insoles and have 'dual density cushioning' which is incredibly soft, and they almost mold to your feet as you walk, making them very easy to wear. I find that the lining doesn't rub either, even when new, so I didn't suffer any pain when breaking then in.  What also helps is the sizing.  Clarks' shoes come in a wide range of half-sizes and different widths, so you can almost guarantee you'll get a pair that fits well, which is great for me as I myself take a half-size!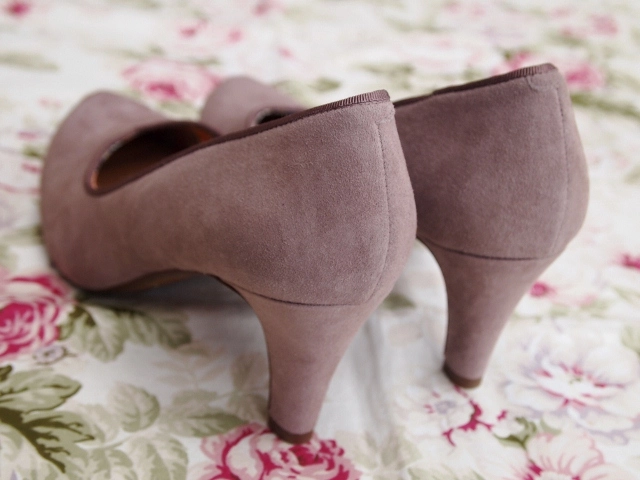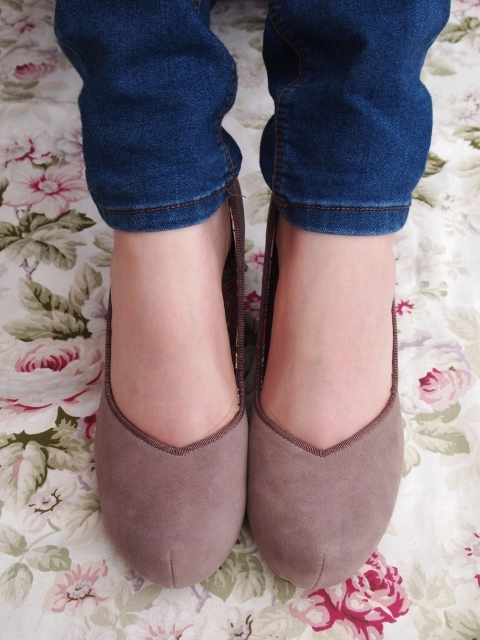 Being 5'10" I'm not a fan of ridiculously high heels, so these are the ideal height for me.  They come in at around 2.5 inches with a slight concealed platform in the front, which is just enough height for a look of sophistication, which is accentuated further by their elegant shape.  The front of the shoes are extremely feminine, featuring a sweetheart topline which I think looks so lovely, and a classic rounded toe which I find far more flattering than a square or pointed toe.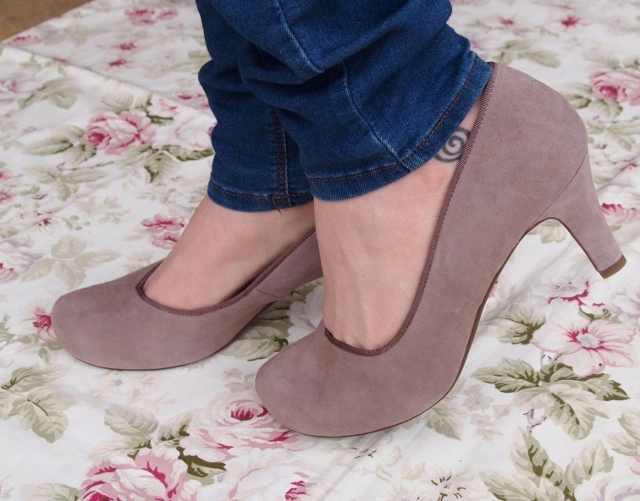 Clarks' Liberty Voice shoes go with anything too.  I've been wearing mine during the day with skinny jeans to dress up a casual outfit, which works really well, but they also look great teamed with smart clothing for the office.  They could even be carried through to the evening with a cute dress and a clutch, but whatever you choose, they're definitely versatile and a wardrobe staple.
Clarks' range of Chorus Voice shoes are available online and in store, and the Liberty shoes are also available in a stunning bright orange shade, which you can view here.  They cost just £49.99 a pair, which is amazingly affordable for such a high quality shoe.  I was expecting them to be a lot more, so if you're tempted to get a pair then don't hesitate – you won't be disappointed.
Naomi x
*These Clarks Liberty Chorus Voice Shoes were sent to me for review purposes.  All opinions expressed are honest and my own.*