What I Wore: Denim and Wolves
Today's outfit is a lot more urban-inspired than I usually wear, and features a stylish statement piece from Jennifer Hope Clothing.  Jennifer Hope Wheeler, a streetwear designer, started her range after leaving university and now sells her unisex clothing in Topshop's flagship store in London, as well as in Topshop Bristol Cabot Circus, surf/skate/street store Two Seasons, and a couple of independent shops.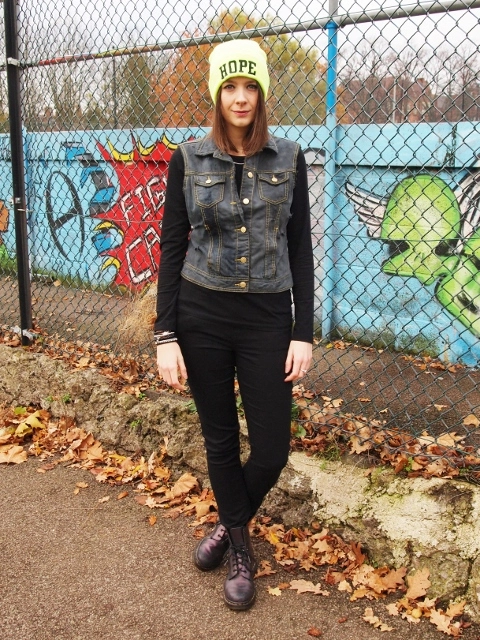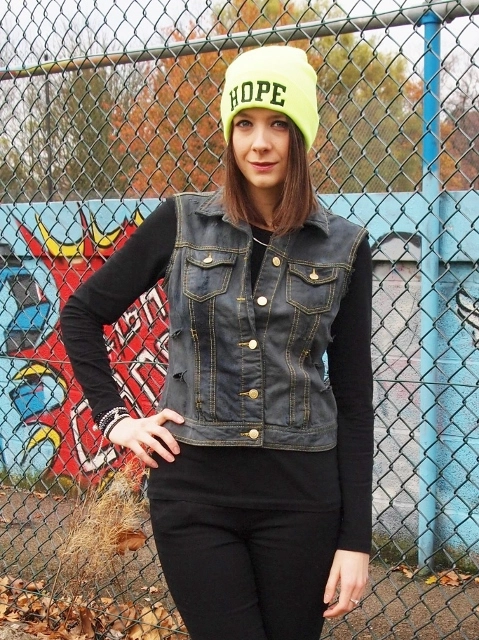 Jennifer Hope Denim Wolf Waistcoat / Jennifer Hope Hope Hat / Primark Long Sleeve Top / New Look Black Skinny Jeans / Dr Martens 1460 W Purple Shimmer Boots / Primark, Gifted Stackable Bracelets / Rings & Tings Long Bar Necklace
For the past few months I've been looking for a waistcoat to wear over simple tops, but finding one was proving difficult, so when I was sent this denim wolf waistcoat by Jennifer Hope I couldn't wait to style it.  I also received a Hope beanie hat, which is obviously perfect for this time of year.  My partner and I spent this afternoon browsing the local shopping streets and going for an Autumn wander around the park, so something casual and warm seemed suitable, and the waistcoat and hat are definitely that.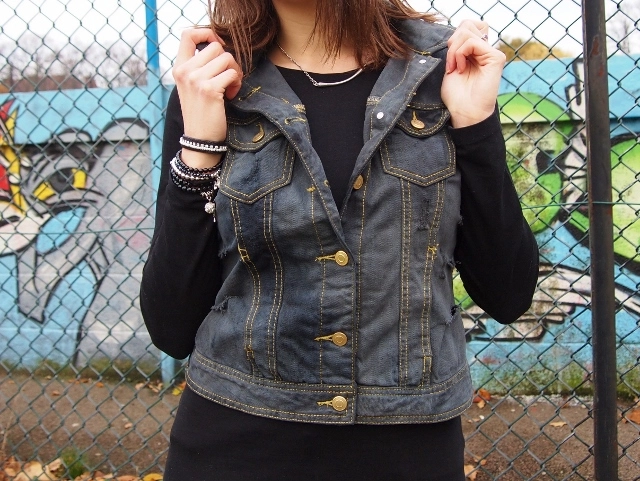 The waistcoat is made from thick, high quality denim, and is scattered with a few rips and tears for a more edgy look.  The back is what really makes a statement though, as it features an on-trend wolf print which is stitched onto the full length of the waistcoat.  I love having unique pieces like this in my wardrobe as they add quirky detail to plain outfits, and look effortlessly good.
I teamed the waistcoat with a basic black long sleeve top from Primark, a pair of black skinny jeans from New Look, my favourite pair of Dr Martens and the Jennifer Hope beanie hat.  I also added a simple necklace and a stack of bracelets for some extra detail.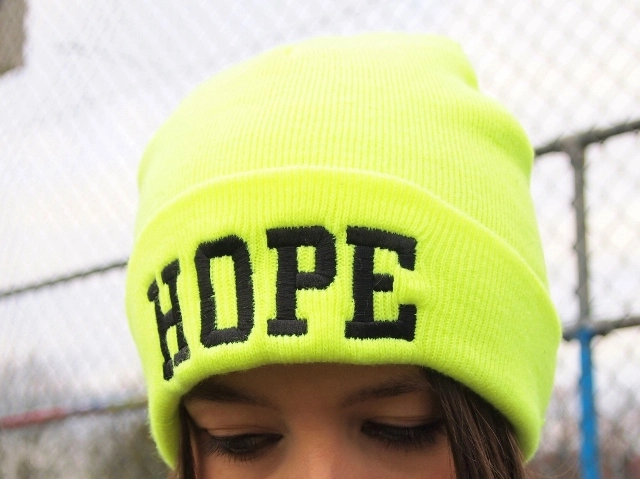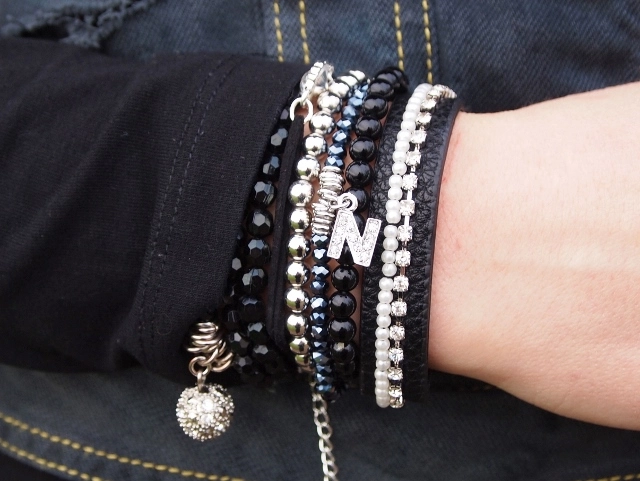 To browse Jennifer Hope's full range of clothing, you can visit her online shop here.
What do you think of this look?
Naomi x
*I was sent this Denim Wolf Waistcoat and Hope Beanie Hat by Jennifer Hope Clothing for styling purposes.  All opinions expressed are honest and my own.*
4 comments