Thrifty Finds No.3: Topshop Leather Bag
Yesterday was a lovely sunny day in Leicester, and it saw the start of the car boot season!  I'm a sucker for a good car boot, so I forewent my Sunday lie-in and headed to Measham car boot, with a purse full of change, to see what treasures I could find.  As I expected, it was VERY busy, and though there were hundreds of stalls I only came away with a few bits and pieces.  In fact, all I bought was some pins and a tape measure for my sewing projects, which I'm pleased about as I needed them and they were an absolute bargain, and the best bargain of all… a real leather Topshop bag, which cost the princely sum of just £1!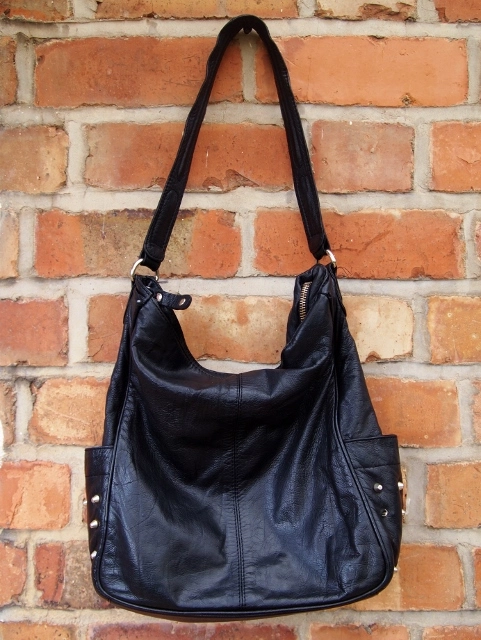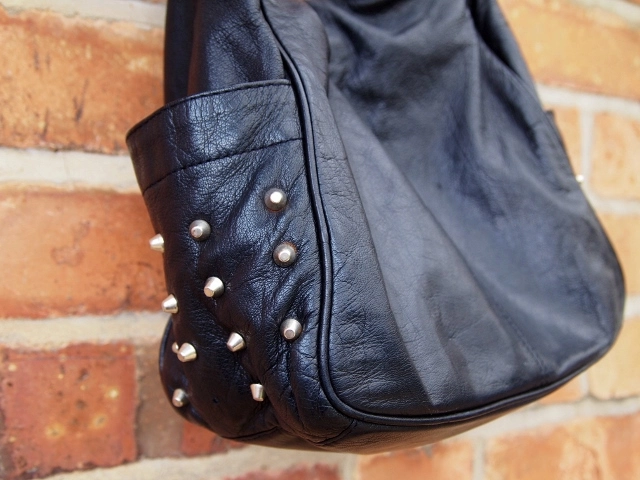 Admittedly, the bag is showing a few signs of use (a couple of studs are missing and the lining has been stitched in one place), but the leather is beautifully soft and in excellent condition, and it still has plenty of wear left in it.  I love the slightly slouchy style too.  I'd been looking for a generously sized plain black leather shoulder bag for months, and this is ideal.  It's really roomy, with a large main compartment and smaller side and internal pockets – perfect for work or a shopping trip.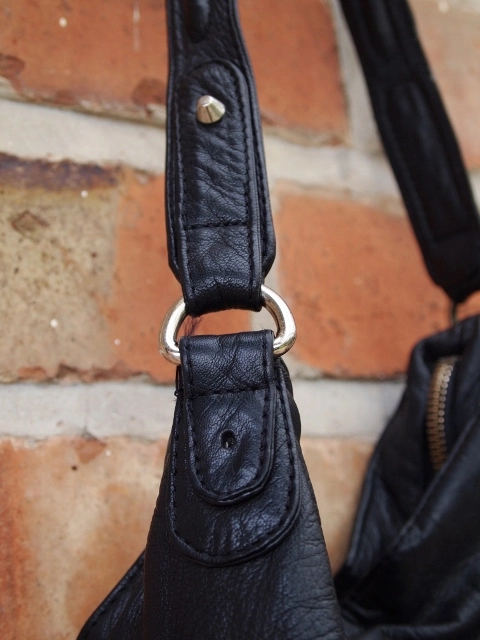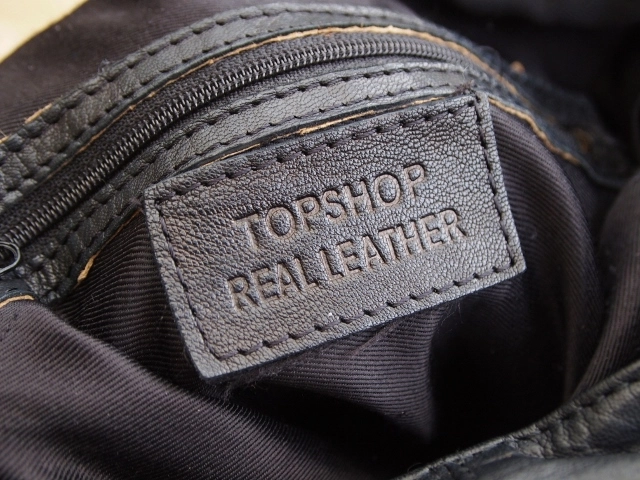 Will you be going car booting this year?  What do you hope to find?
Naomi x
3 comments