David Emanuel Spot Peplum Dress
Up until recently I would never have even considered shopping in Bonmarché.  I'd been in there a few times with my mum and grandma, but everything was just a bit too… 'mature' for my style.  But then I was offered the chance to choose an item from the Bonmarché website to review, and suddenly my opinion was changed.  The item I chose is this gorgeous black and white polka dot dress from the new David Emanuel collection.  David Emanuel was the designer who created Princess Diana's internationally loved wedding dress, and since then he has dressed countless female celebrities, and has sold collections in the likes of Harrods and Harvey Nichols.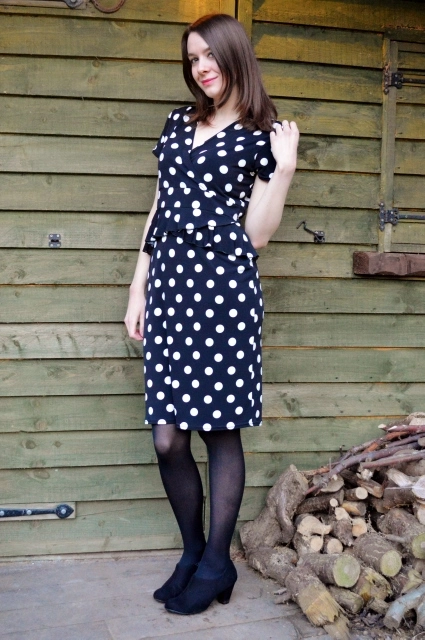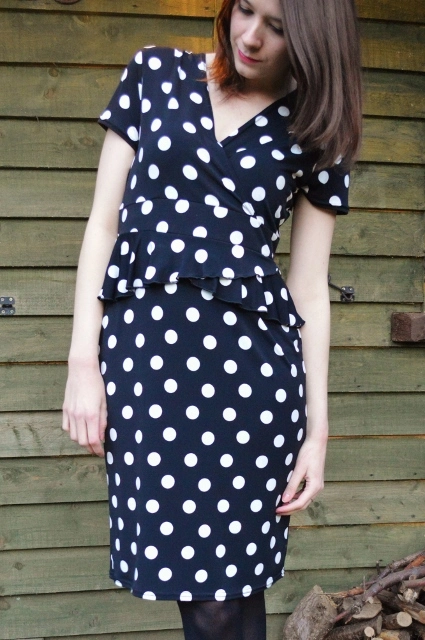 I absolutely love polka dots so it seemed only natural to go for this dress, and I'm glad I did.  The print is bold, but the cut of the dress is very sophisticated, so you can make a statement whilst still looking chic.  The front of the dress has a mock wrap effect, and a pretty peplum detail that sits just over the hip; both of which are extremely flattering, and the fabric is soft and stretchy for ultimate comfort.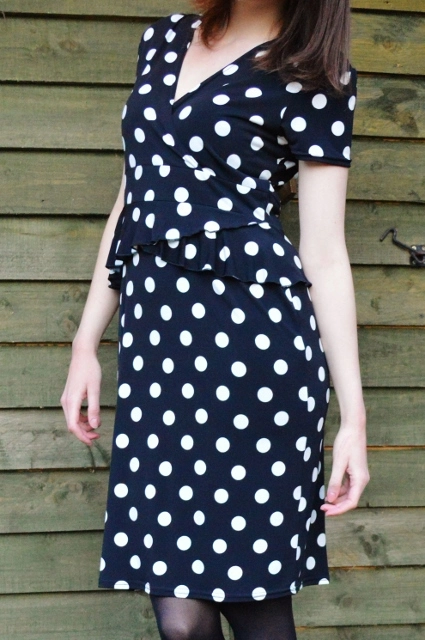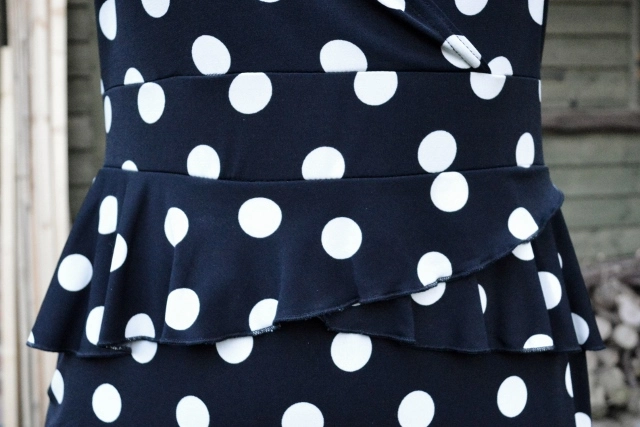 In terms of sizing, the dress is pretty generous.  I'm usually a size 10-12 and opted for a 12 in this style, but it is slightly roomy at the back so I should probably have gone for a 10.  This particular dress is available in sizes 10 to 24, and retails for £28 in all sizes.
I perhaps wouldn't wear this dress casually as it's a bit too smart for kicking around town in, but it would be absolutely perfect for the office or, as Bonmarché state, an 'elegant occasion'.  It definitely looks the business teamed with a pair of elegant black heels!
Though the majority of Bonmarché's stock is perhaps not very 'me', I've definitely learnt that you shouldn't dismiss a shop based on prejudgments.  Even the most unlikely of places can have some hidden gems lurking on the rails, so it's always worth having a browse to see what you can find!
If you like the look of this dress, or want to see the rest of David Emanuel's Bonmarché collection, click here.
Naomi x
*This David Emanuel Spot Peplum Dress was sent to me by Bonmarché for review purposes.  All opinions expressed are honest and my own.*
One comment