Posts tagged
Bakery
0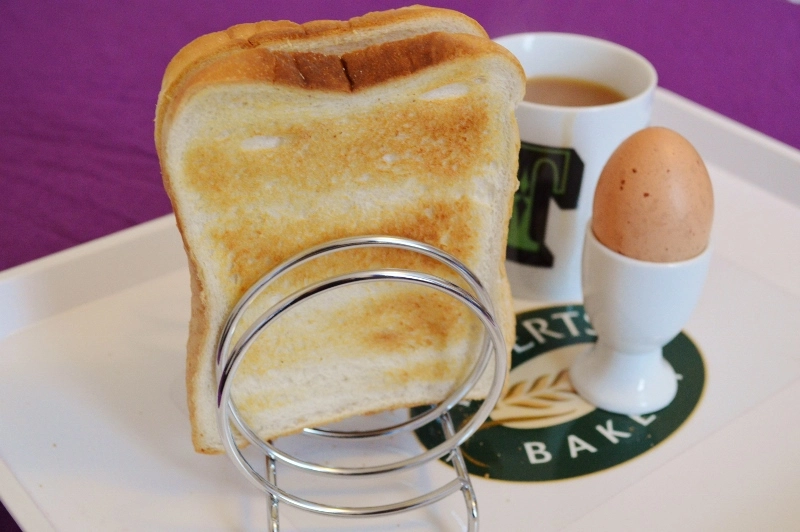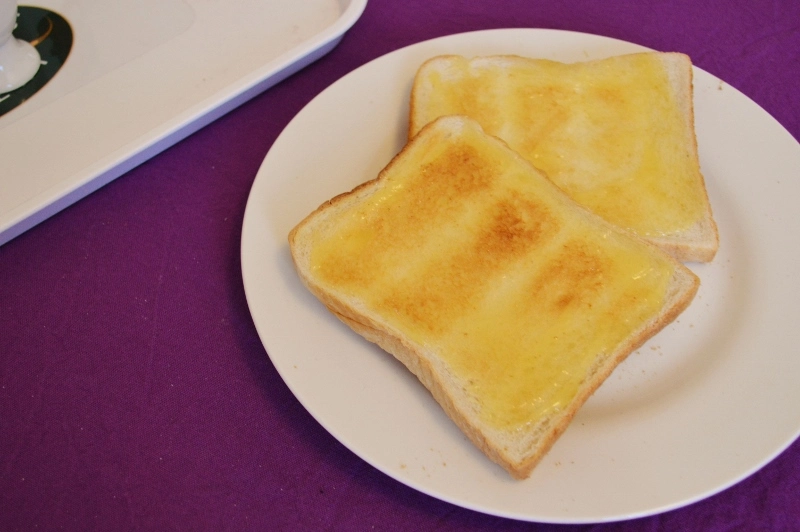 Working full-time all week means I get very little time to have a relaxed day.  Even at weekends lie ins are rare, so when I do get the chance to catch up on sleep and wake up slow, breakfast in bed always makes the morning that little bit more special.
No breakfast in bed is complete without a mug of strong tea, and a couple of slices of hot toast, with either peanut butter, marmite or lemon curd.  For me, great toast is thickly sliced, lightly browned, but still soft and fluffy on the inside.  Roberts Bakery bread is ideal for toast like this.  Just call me a toast connoisseur!
Of course, it doesn't have to stop there.  I'm also partial to a hard-boiled egg, warm pain au chocolat and croissants, fresh orange juice or pancakes and waffles with maple syrup, but ultimately it always comes back to tea and toast.  Perfect.
Naomi x
0
Today I thought I'd share with you a lovely little Valentine's recipe from Roberts Bakery.  This Strawberries and Cream Valentines Sandwich is easy to make, and would be a fun addition to a Valentine's picnic this weekend.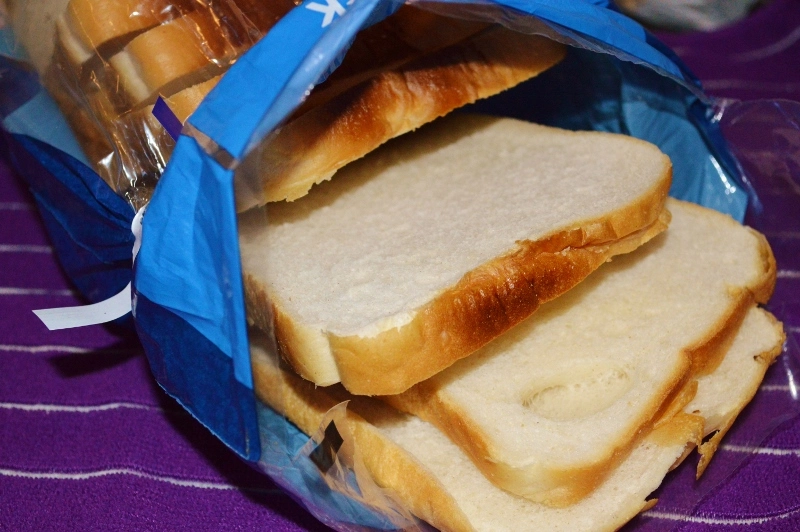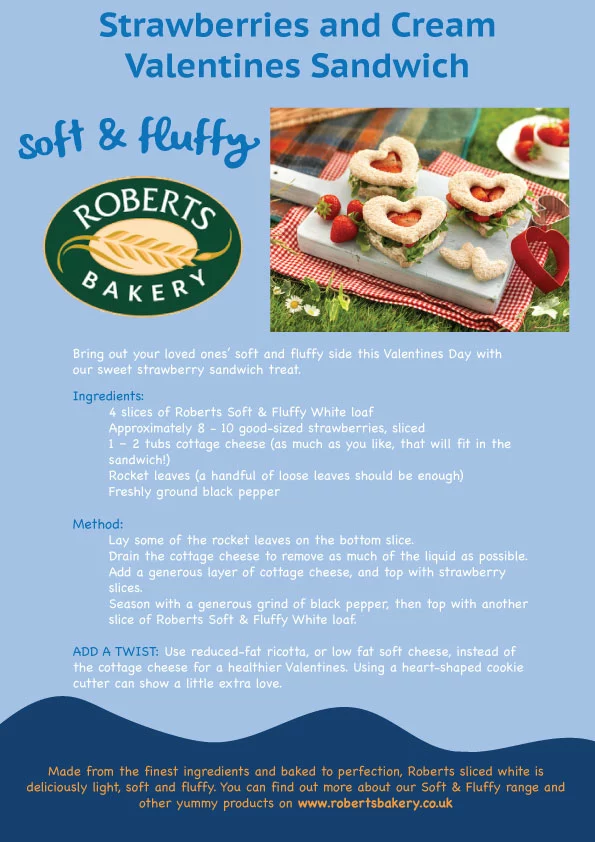 Roberts sliced white is perfect for this sandwich due to its 'soft and fluffy' texture, which goes really well with the creaminess of the soft cheese, and the sweetness of the strawberries.  I can just imagine eating this alongside some cakes and pastries, chocolate truffles, and a flask of hot tea, whilst out on a romantic Valentine's walk.  Lovely!
Naomi x
9
On Sunday, my other half and I went to London for two days of early birthday fun.  It was really lovely to have a bit of a break from all the stresses of work and university, and we managed to fit everything in that we wanted to do.  I took hundreds of photos whilst we there, so I thought I'd share a few of them with you now and tell you what we got up to!
My main reason for wanting to go to London during cold, grey February was to see an art installation at the Barbican Art Gallery called the Rain Room.  The Rain Room is the latest piece by an art collective called rAndom International, who specialise in digital-based contemporary art.  The Rain Room is basically a black room, lit by one bright light, where rain falls from the ceiling, and visitors can control the rain by walking through it.  As you pass through, the rain above you stops, so you can walk within the water without getting wet – a truly strange but incredible experience!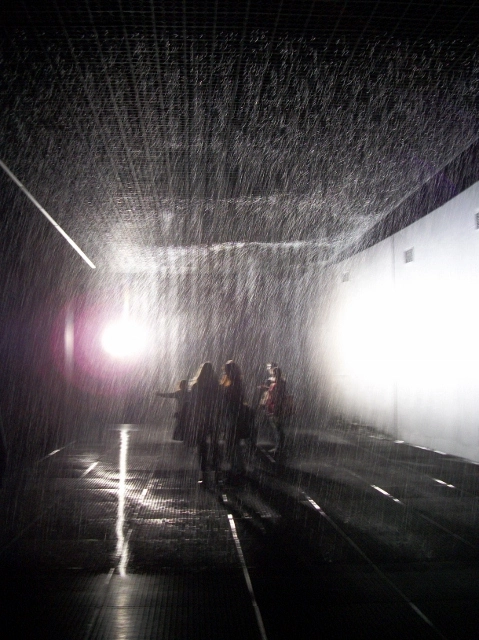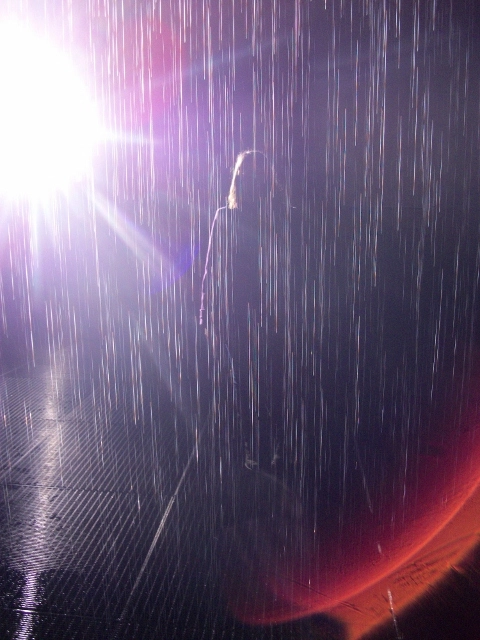 When we first got to the gallery there was a sign up to say the queueing time would be four hours, but that didn't put us off!  Luckily, we only queued for two hours in the end, which is still a long time but it was well worth the wait.  I really enjoyed being part of the interactive and carefully choreographed performance that is the Rain Room, and if you're in London any time soon I highly recommend you give it a visit.  It's hard to explain just how awe-inspiring it really is!  The Rain Room will be at the Barbican until the 3rd of March, and you can read more about it here.
After our visit to the Rain Room we decided to check-in at our hotel in Waterloo, and then we went for dinner at Giraffe on the Southbank.  I'd never been to Giraffe before, and the food was quite tasty.  I had a Falafel "Deluxe" Burger which was stuffed full of falafel, halloumi, grilled peppers, houmous, beetroot, tzatziki and harissa – lots of my favourite flavours – and it was beautiful, but the service wasn't the best, unfortunately.  I'd definitely go again though!  After our meal, we went for an impromptu walk along the Southbank, and it soon turned in to a long two-hour walk around central London to admire the tourist spots lit up at night.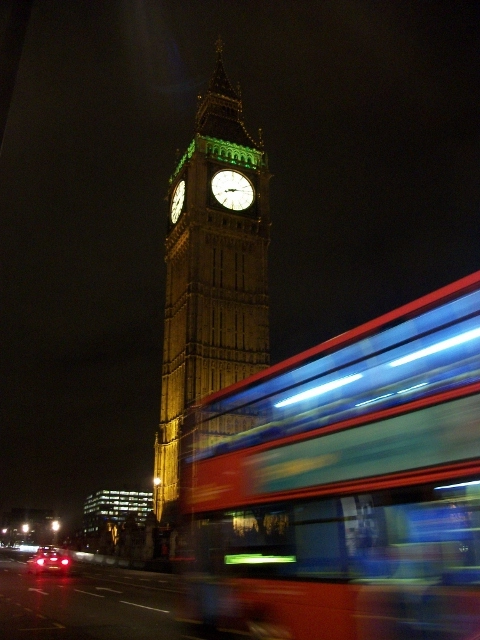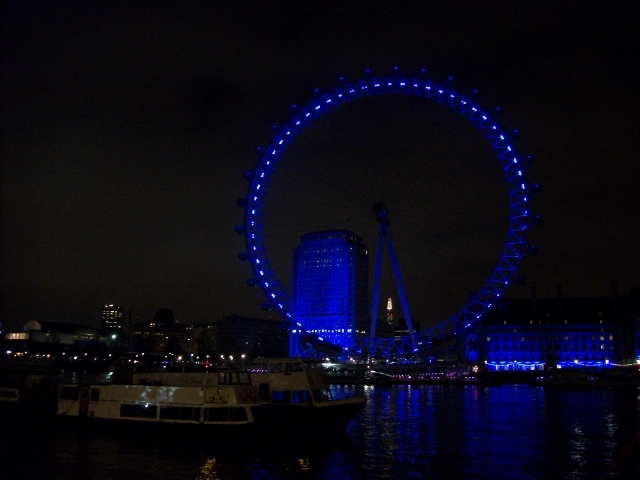 On our second day in the city we decided to go to London Zoo.  I'm not always a fan of zoos, but London Zoo focuses on worldwide animal conservation, which I am happy to support.  I didn't expect to stay at the zoo for long, but there was so much to do and see we were there until (almost) closing time!  The zoo staff hold regular talks throughout the day, and we got to see the penguins and giraffes being fed, and we listened in on a talk about the rainforest animals they have there, which was great.  The highlight of our visit to the zoo, for me, was getting to see fruit bats up close as they are one of my favourite animals, but the meerkats were also extremely amusing!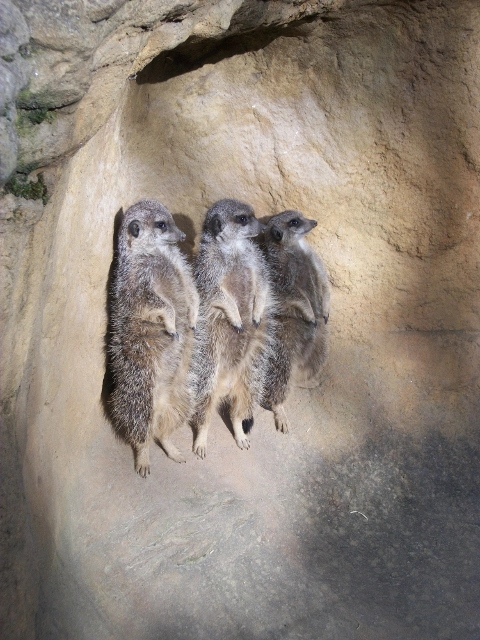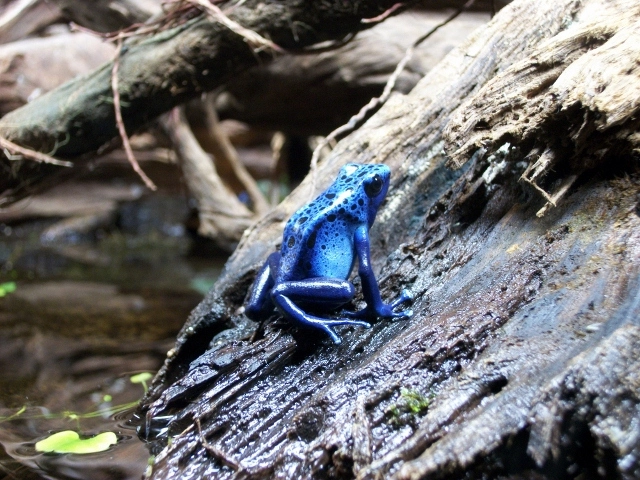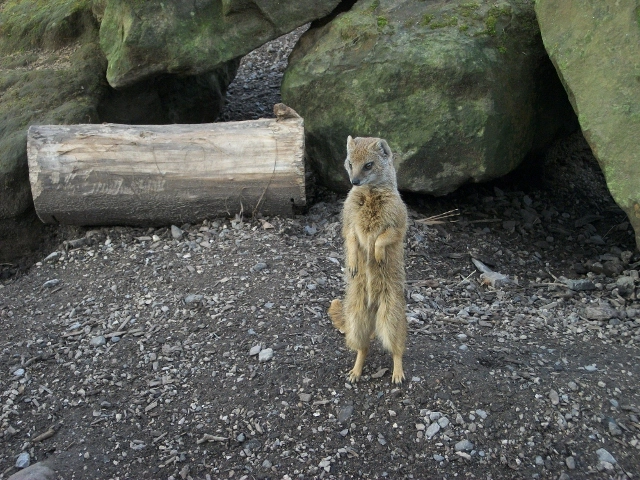 After the zoo we walked into Camden for some food, before taking the Tube to Oxford Street for a spot of shopping.  I didn't buy much in the end, but I did get a cute skull bag from Primark, and we stopped off at Hummingbird Bakery for a Black Bottom Cupcake, before heading to St Pancras station to catch the train home.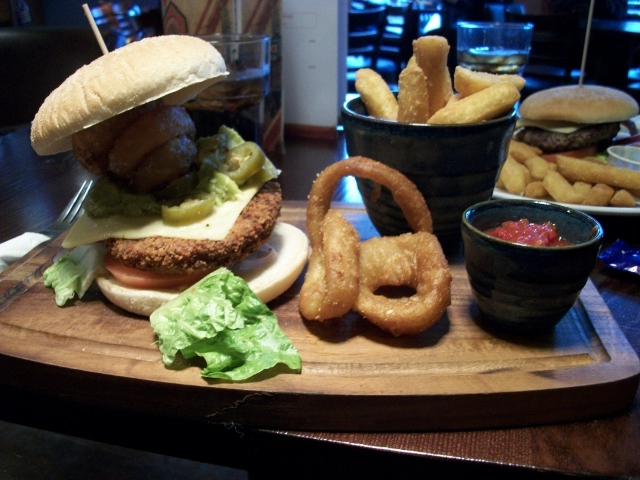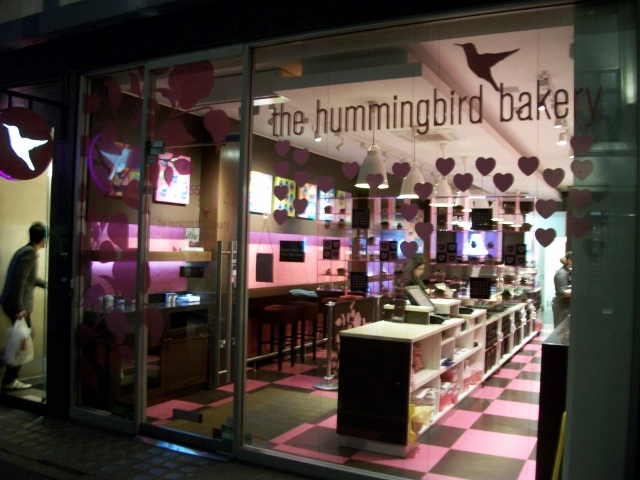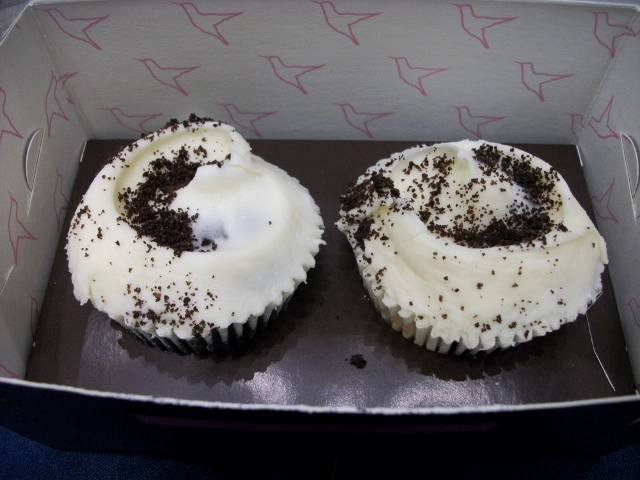 Though we both suffered from very achy feet after two days of constant walking, we enjoyed every minute of our weekend in London.  I always love going to London for a few days as I find it such a fascinating city, and there's always something new to do.  Here's hoping I can get away again later in the year!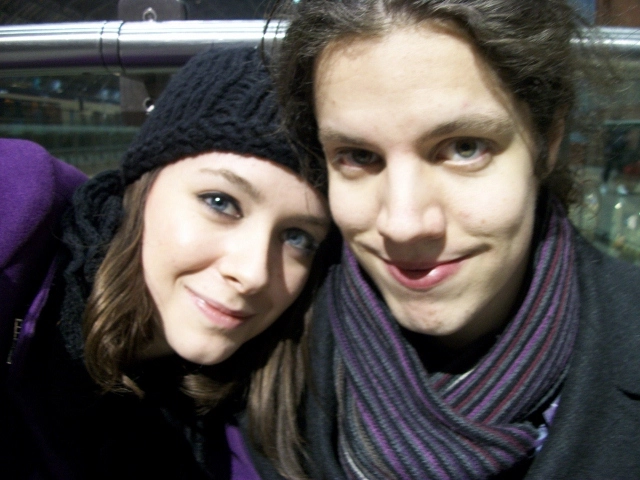 Naomi x