Breakfast in Bed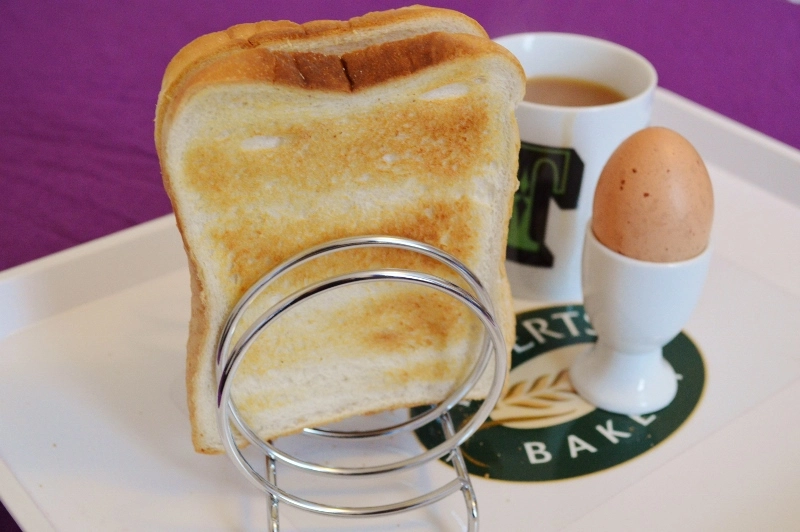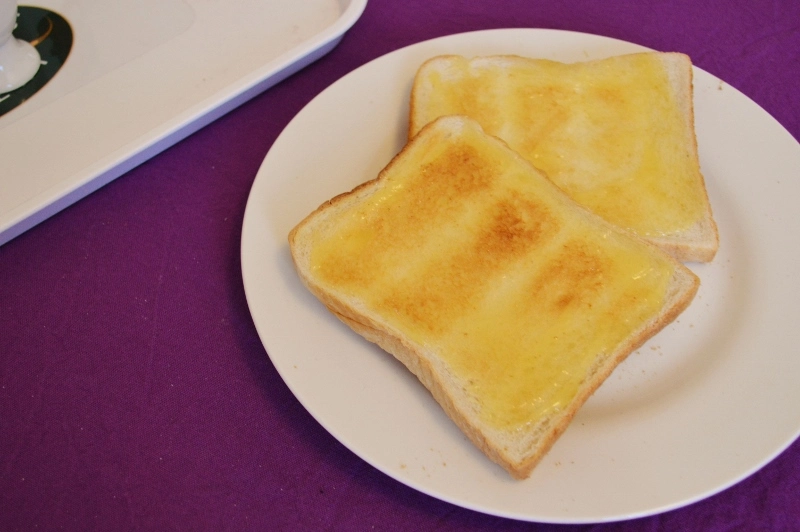 Working full-time all week means I get very little time to have a relaxed day.  Even at weekends lie ins are rare, so when I do get the chance to catch up on sleep and wake up slow, breakfast in bed always makes the morning that little bit more special.
No breakfast in bed is complete without a mug of strong tea, and a couple of slices of hot toast, with either peanut butter, marmite or lemon curd.  For me, great toast is thickly sliced, lightly browned, but still soft and fluffy on the inside.  Roberts Bakery bread is ideal for toast like this.  Just call me a toast connoisseur!
Of course, it doesn't have to stop there.  I'm also partial to a hard-boiled egg, warm pain au chocolat and croissants, fresh orange juice or pancakes and waffles with maple syrup, but ultimately it always comes back to tea and toast.  Perfect.
Naomi x