Travel
8
When I hit my 20s I decided to create a bucket list, and though I've managed to tick a few things off over the last few years, my list is still growing.  Quite a few of the things on my list involve travel, and though I'm not yet very well travelled, I've been lucky enough to tick a couple of them off fairly recently, albeit the ones that are close to home.  In 2013 My fiancé and I flew to Dublin for a fun-packed mini break, and last year we went to the Edinburgh Fringe Festival – something I'd been wanting to do for years.  However, I'm still saving up to go on my three big bucket list holidays, so I thought I'd share them with you today.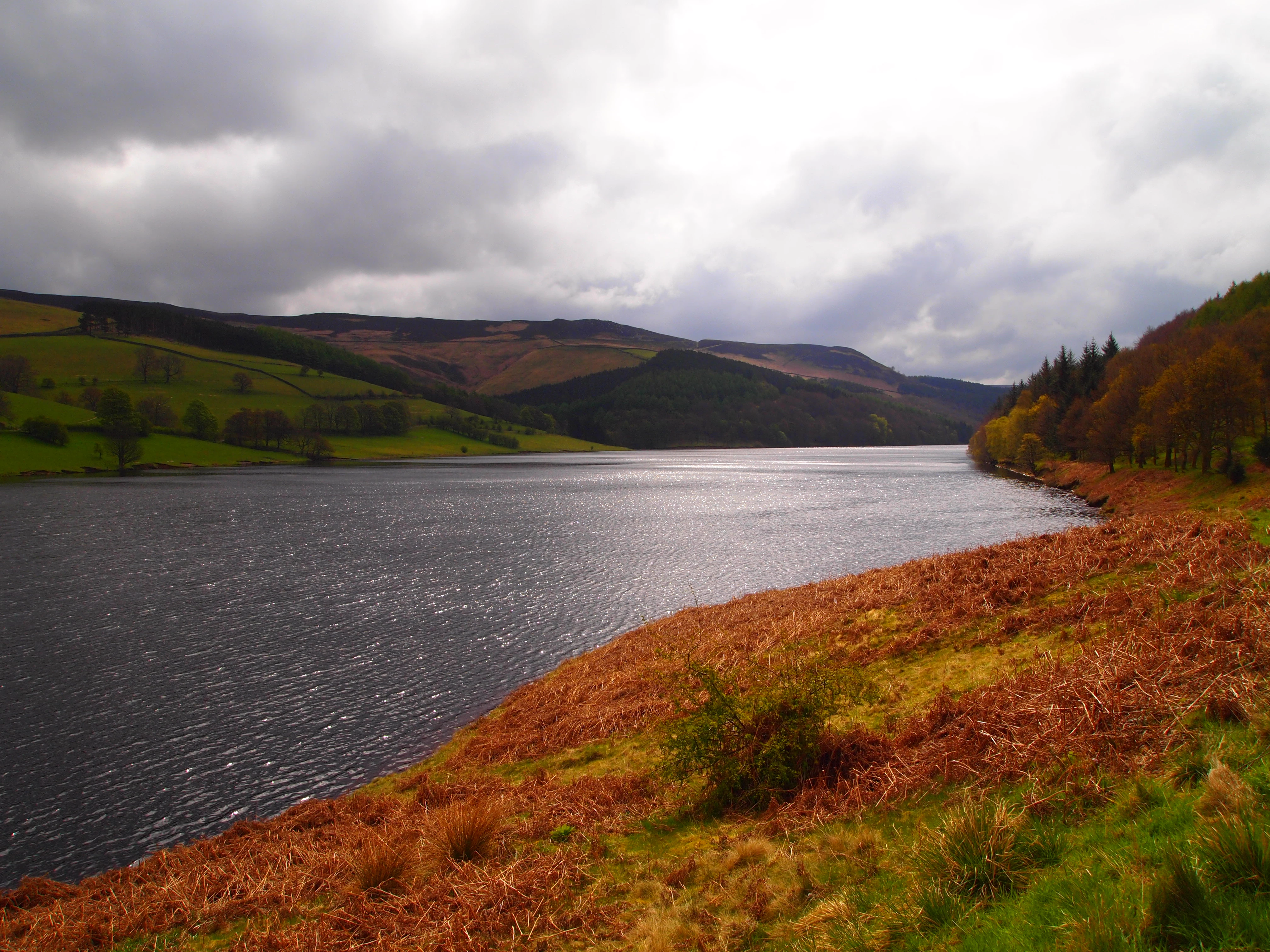 (Copyright Naomi Willett, 2012)
1. Ontario, Canada
When he was young my dad lived in Ontario in Canada, and his stories of the hot summers and snowy winters of his childhood have had me longing to visit there for years.  I'm a sucker for a beautiful landscape, and from what I hear Ontario has an abundance of them, especially during Autumn, when the rust coloured trees transform the mountainsides into glowing dunes.  I'm a keen photographer and hope one day to hike through Canadian woods, and take a boat trip over Ontario's lakes, so that I can photograph the natural beauty of the land.
I'd also like to visit Toronto whilst I'm there, as I'm not averse to the bustling city vibe either.  I can just picture myself grabbing some poutine from a little independent café, before wandering the streets and browsing shops full of books and trinkets, before stopping for dinner in Hogtown Vegan, a fab little vegan restaurant that I've heard nothing but good things about.
2. Pennsylvania, USA
California, Florida and New York tend to be the American holiday destinations of choice for most people, but I feel more drawn to Pennsylvania.  As well as Ontario, my dad spent some of his childhood in Pennsylvania, so one day I want to take a trip there to see where he grew up.  I'd love to stay for a while, and treat the state more as a home than a holiday spot, blending in rather than doing the tourist thing, so that I can really get a feel for what life is like for the people who live there.  I want to visit all the spots that my dad has told me about, and eat the food he used to eat.  I'd also like to go to some NFL games, as my fiancé is a big NFL fan.  It would be great if we could see his team (Minnesota Vikings) playing my team (Philadelphia Eagles)!
3. Oslo, Norway
Last but certainly not least is my ultimate bucket list travel destination, and that's Norway.  Or any Scandinavian country for that matter.  Ever since I was a toddler I've been fascinated by space, and one thing that's always intrigued me is the Northern Lights.  Every time I see a photograph of clear night skies lit up with smudges of green, pink, purple and blue, like an oil painting, my heart skips a beat at the sheer, phenomenal beauty of it.  It's been a dream of mine for a long time to stay in a humble log cabin, in the snow, under the stars, next to a roaring fire, under a blanket with my fiancé, eating toast and watching as the magic of the sky dances above us.  It would be amazing.  Truly amazing.
Visiting Norway would also be a great opportunity to pack in some action, and create lifelong memories with activities like husky sledding, snowmobiling, reindeer spotting, and trekking through vast forests.  Imagine the stunning photographs that I could take!

This post is my entry into Transun's #TransunLights Blogger Competition, and the prize is to win a trip for two to see the Northern Lights.  Winning would help me tick a trip off my bucket list, which would be incredible, so I'm keeping everything crossed!
What destinations are on your travel bucket list?
Naomi x
9
On Sunday, my other half and I went to London for two days of early birthday fun.  It was really lovely to have a bit of a break from all the stresses of work and university, and we managed to fit everything in that we wanted to do.  I took hundreds of photos whilst we there, so I thought I'd share a few of them with you now and tell you what we got up to!
My main reason for wanting to go to London during cold, grey February was to see an art installation at the Barbican Art Gallery called the Rain Room.  The Rain Room is the latest piece by an art collective called rAndom International, who specialise in digital-based contemporary art.  The Rain Room is basically a black room, lit by one bright light, where rain falls from the ceiling, and visitors can control the rain by walking through it.  As you pass through, the rain above you stops, so you can walk within the water without getting wet – a truly strange but incredible experience!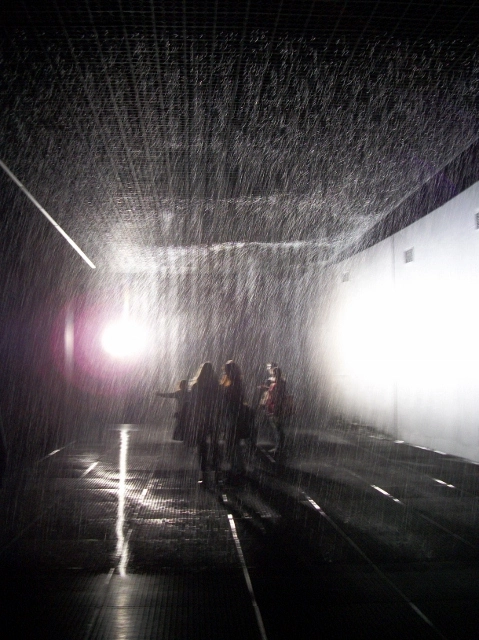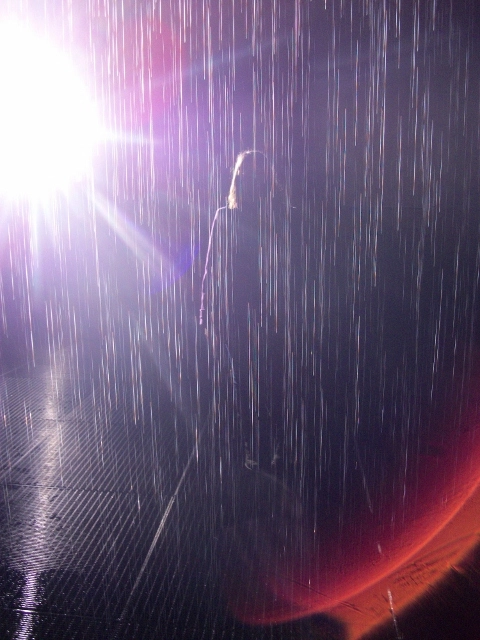 When we first got to the gallery there was a sign up to say the queueing time would be four hours, but that didn't put us off!  Luckily, we only queued for two hours in the end, which is still a long time but it was well worth the wait.  I really enjoyed being part of the interactive and carefully choreographed performance that is the Rain Room, and if you're in London any time soon I highly recommend you give it a visit.  It's hard to explain just how awe-inspiring it really is!  The Rain Room will be at the Barbican until the 3rd of March, and you can read more about it here.
After our visit to the Rain Room we decided to check-in at our hotel in Waterloo, and then we went for dinner at Giraffe on the Southbank.  I'd never been to Giraffe before, and the food was quite tasty.  I had a Falafel "Deluxe" Burger which was stuffed full of falafel, halloumi, grilled peppers, houmous, beetroot, tzatziki and harissa – lots of my favourite flavours – and it was beautiful, but the service wasn't the best, unfortunately.  I'd definitely go again though!  After our meal, we went for an impromptu walk along the Southbank, and it soon turned in to a long two-hour walk around central London to admire the tourist spots lit up at night.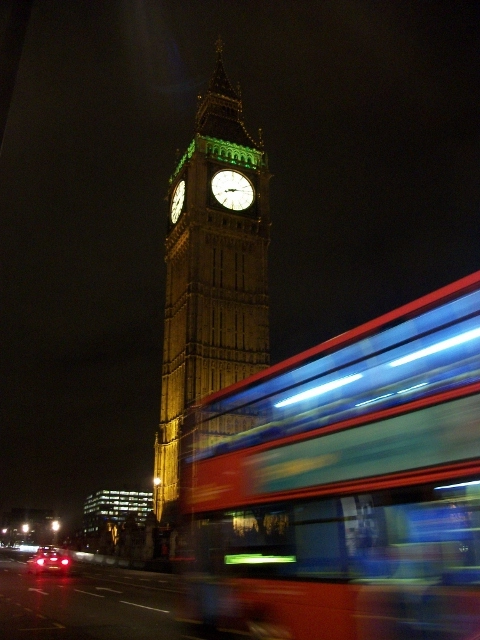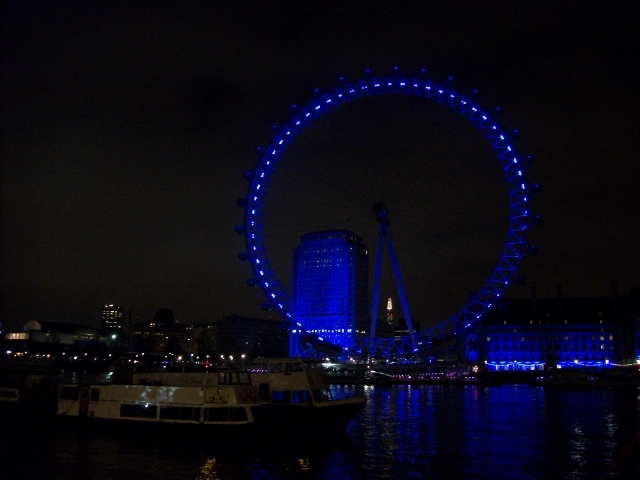 On our second day in the city we decided to go to London Zoo.  I'm not always a fan of zoos, but London Zoo focuses on worldwide animal conservation, which I am happy to support.  I didn't expect to stay at the zoo for long, but there was so much to do and see we were there until (almost) closing time!  The zoo staff hold regular talks throughout the day, and we got to see the penguins and giraffes being fed, and we listened in on a talk about the rainforest animals they have there, which was great.  The highlight of our visit to the zoo, for me, was getting to see fruit bats up close as they are one of my favourite animals, but the meerkats were also extremely amusing!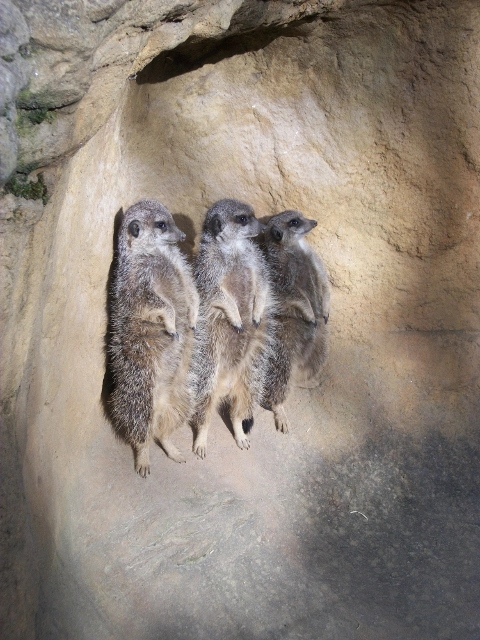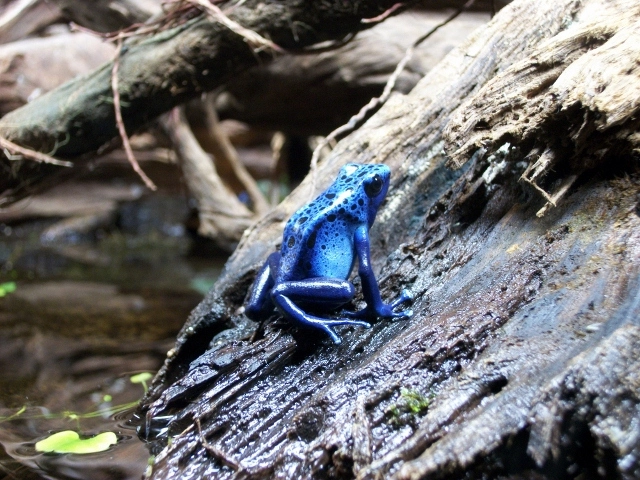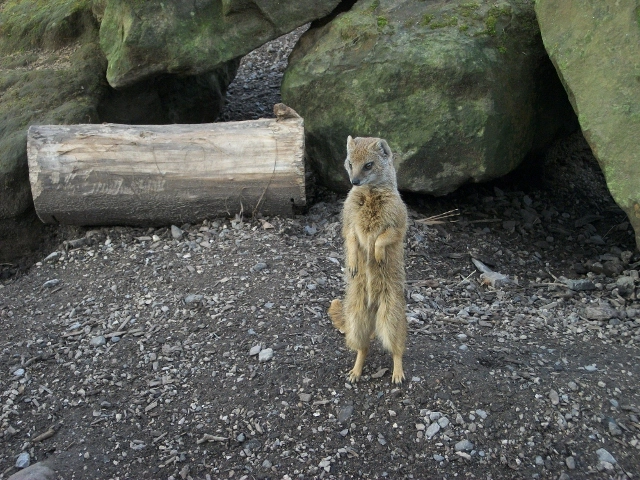 After the zoo we walked into Camden for some food, before taking the Tube to Oxford Street for a spot of shopping.  I didn't buy much in the end, but I did get a cute skull bag from Primark, and we stopped off at Hummingbird Bakery for a Black Bottom Cupcake, before heading to St Pancras station to catch the train home.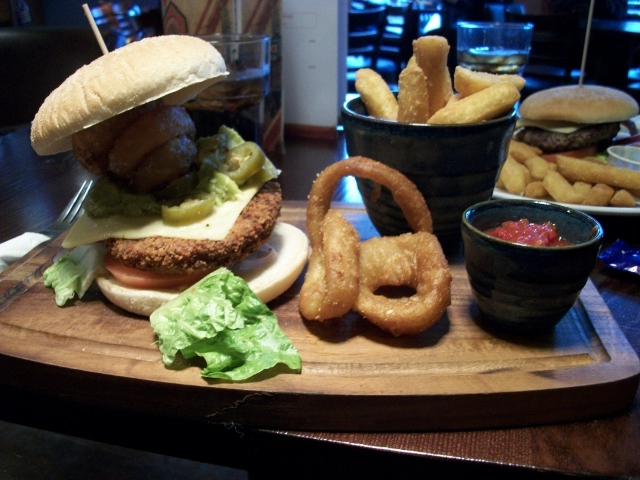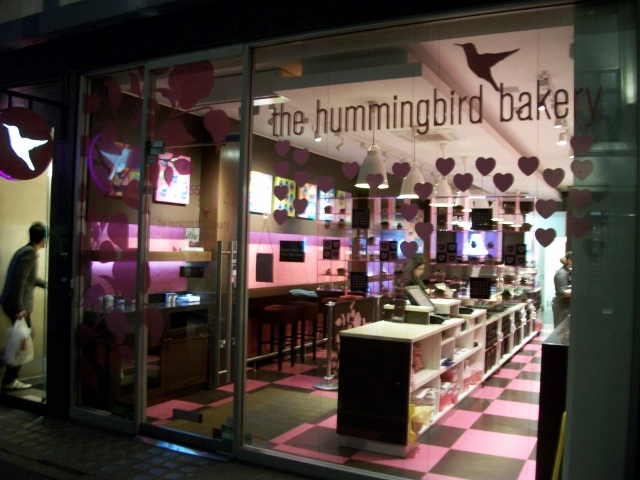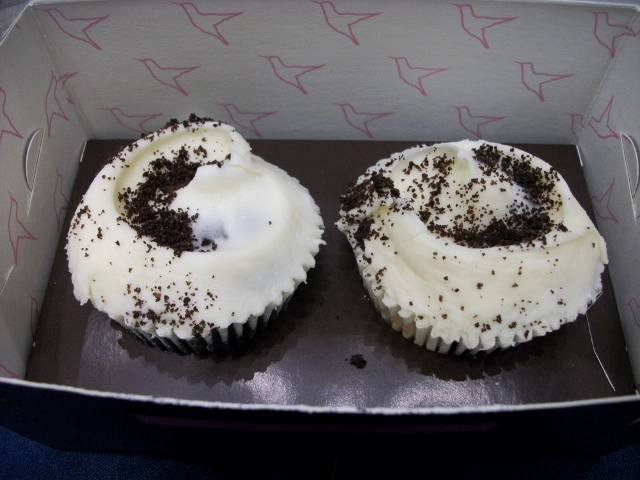 Though we both suffered from very achy feet after two days of constant walking, we enjoyed every minute of our weekend in London.  I always love going to London for a few days as I find it such a fascinating city, and there's always something new to do.  Here's hoping I can get away again later in the year!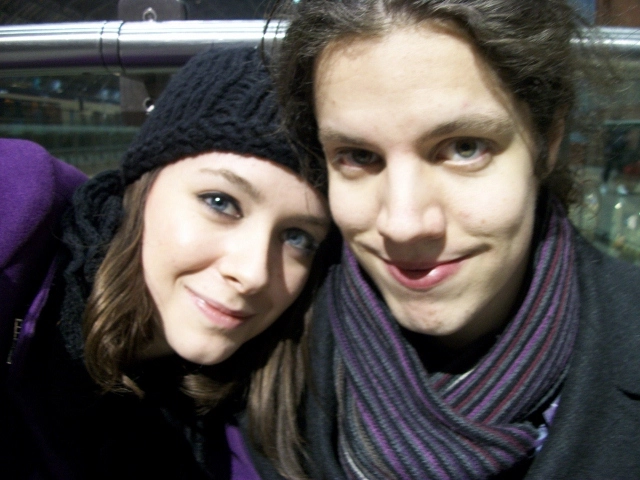 Naomi x