Posts tagged
@Bewitchery_.Beauty Blog
1
I recently came across a great little interior design company called Pebble Grey, who specialise in contemporary mirrors and modern bathroom accessories, and they kindly sent me one of their newest products to review – an LED Illuminated Cosmetic Mirror.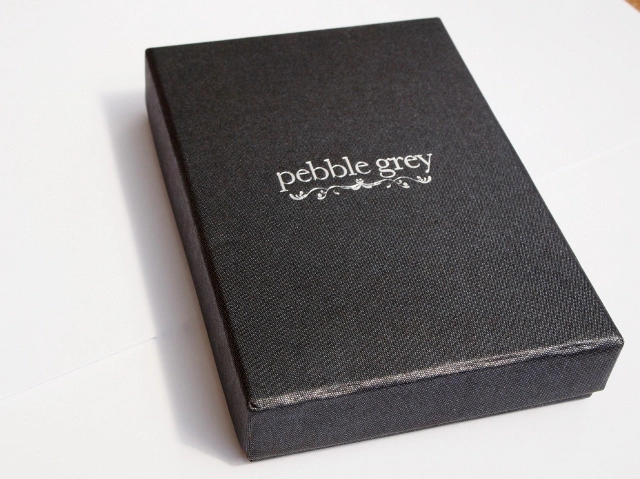 When I first received the mirror, I was instantly struck by how beautiful its packaging is.  The mirror comes presented in a sleek, dark grey presentation box which feels lovely to the touch, and comes with a velvet black pouch to store it in when you're out and about, to prevent any scratches or scuffs.  It's obvious that a lot of care and thought has been put in to the packaging, and it gives the product a luxury edge that would make it perfect as a gift idea for a loved one, or even as a treat for yourself.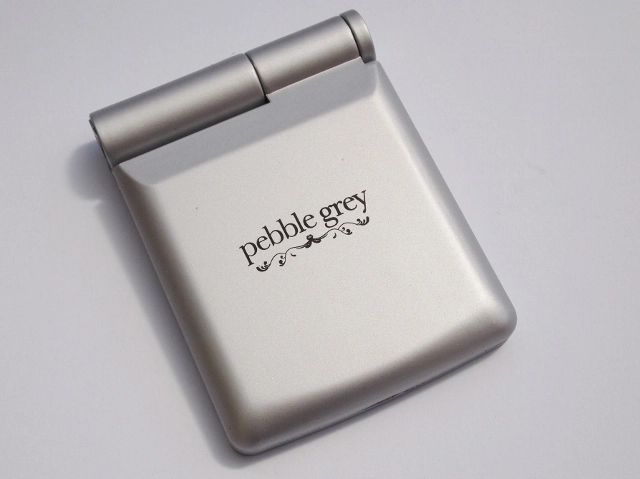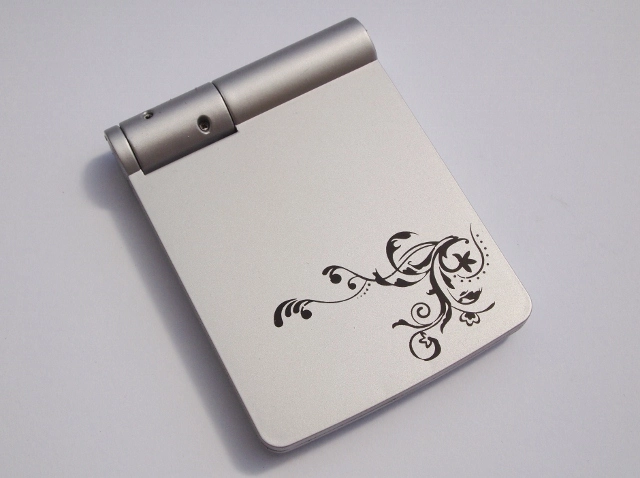 The mirror itself is matte grey in colour, and is adorned with the Pebble Grey logo on the front, and a feminine, swirly pattern on the back.  It is elegantly slim, but very well made with a strong hinge, and feels very sturdy, so it won't break easily like some cheaper pocket mirrors do.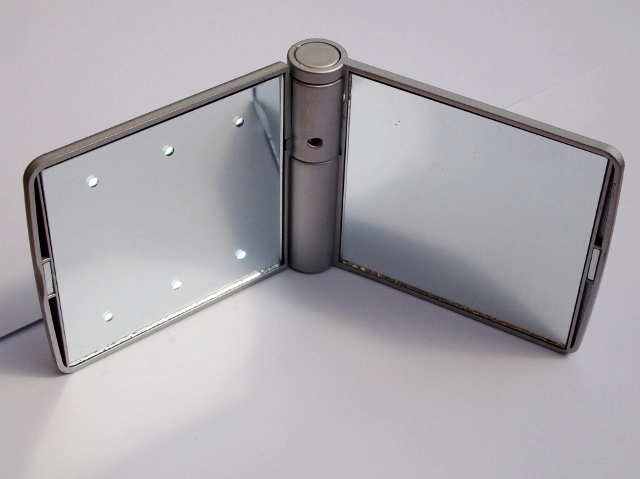 Inside the compact are two mirrors with 2x magnification, one of which is studded with six powerful LED lights.  The lights are very useful and make for effortless make up application, as they highlight the areas of your face that are often in shadow, meaning you can blend your make up perfectly with no unevenness.  They're also bright enough so that you can check your face in darker areas with no trouble.  My favourite use for the mirror, however, is for plucking my eyebrows, as the magnification and LED lights make it easy to see any small, stray hairs.
Pebble Grey's Illuminated Cosmetic Mirror comes everywhere with me, and is extremely handy, and several people have asked me where they can get one.  I would highly recommend it to anyone looking for a high quality, versatile mirror.  The mirror usually retails for £14.99, but is currently on offer for £9.99 on the Pebble Grey website, so grab yourself a bargain whilst you still can!
Naomi x
*This LED Illuminated Cosmetic Mirror was sent to me be Pebble Grey for review purposes.  All opinions expressed are honest and my own.*
4
Hi all,
You may have noticed that I haven't been around a lot this week, and there are several reasons for my absence!  I have had a lot to do over the last few days, all rather unrelated to beauty, but all quite fun so I thought I would share

On Friday I went to a Bat and Moth Night at my university.  I have been fascinated by bats since I was very small and I love to see them whenever I can, so I dragged my fiancé along for the bat night!  After cheese, wine and hot chocolate, a large group of us went for an (almost) midnight walk around the local cemetery to look for bats and we managed to spot quite a few!  I was even put in charge of a bat detector so I got to listen to the bats as well, so cute!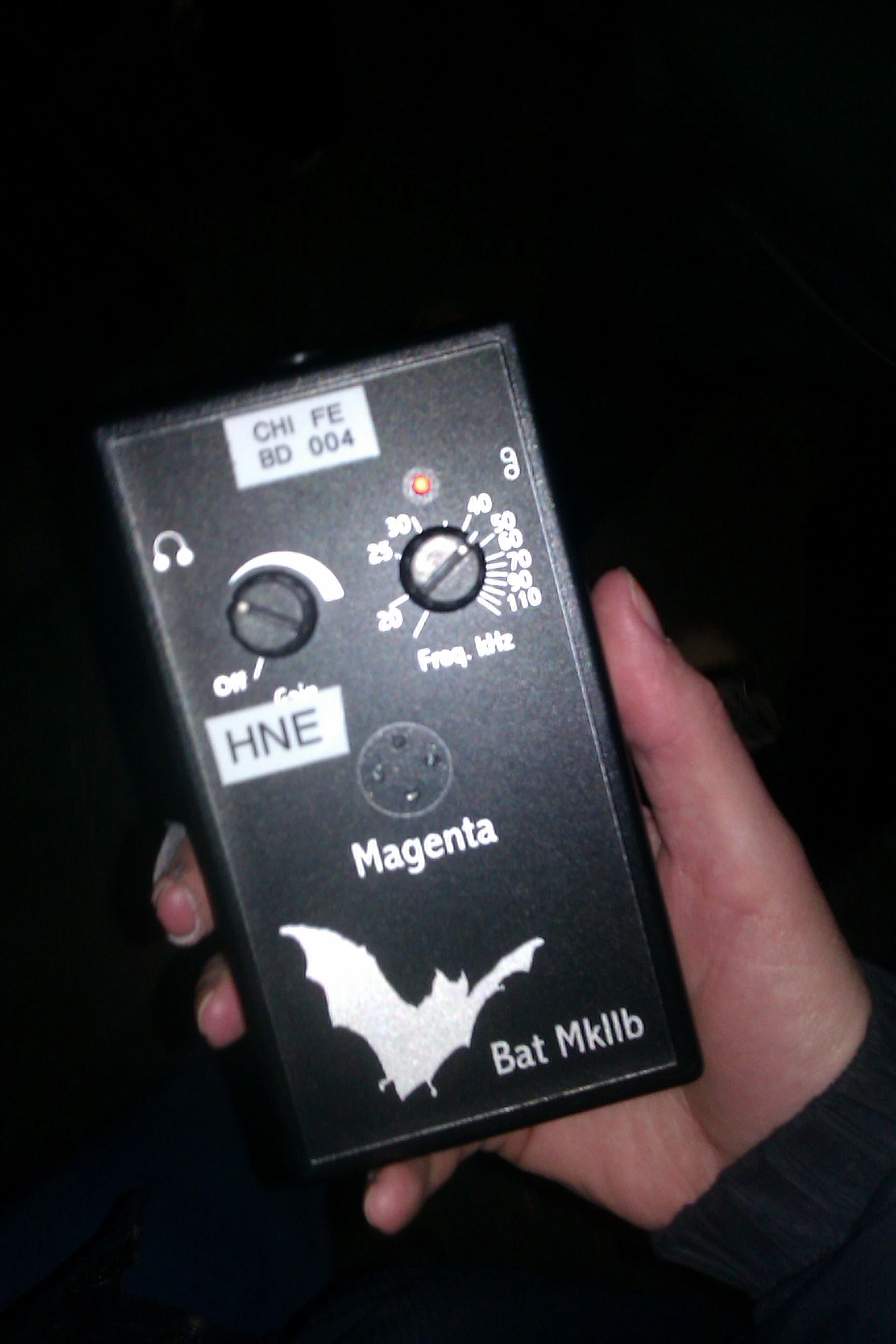 I also spent a good deal of Thursday and Friday baking.  Last week my Grandma celebrated her 80th Birthday, and this weekend she had a big party at her house for family and friends.  I had already baked her a cake for her birthday, but I decided to make an even bigger and better one for the party.  On Thursday I spent hours making butterflies and lettering for decoration, and on Friday I did the actual baking, making and decorating.  This was the finished result… What do you think?  I'm quite proud of how well it turned out!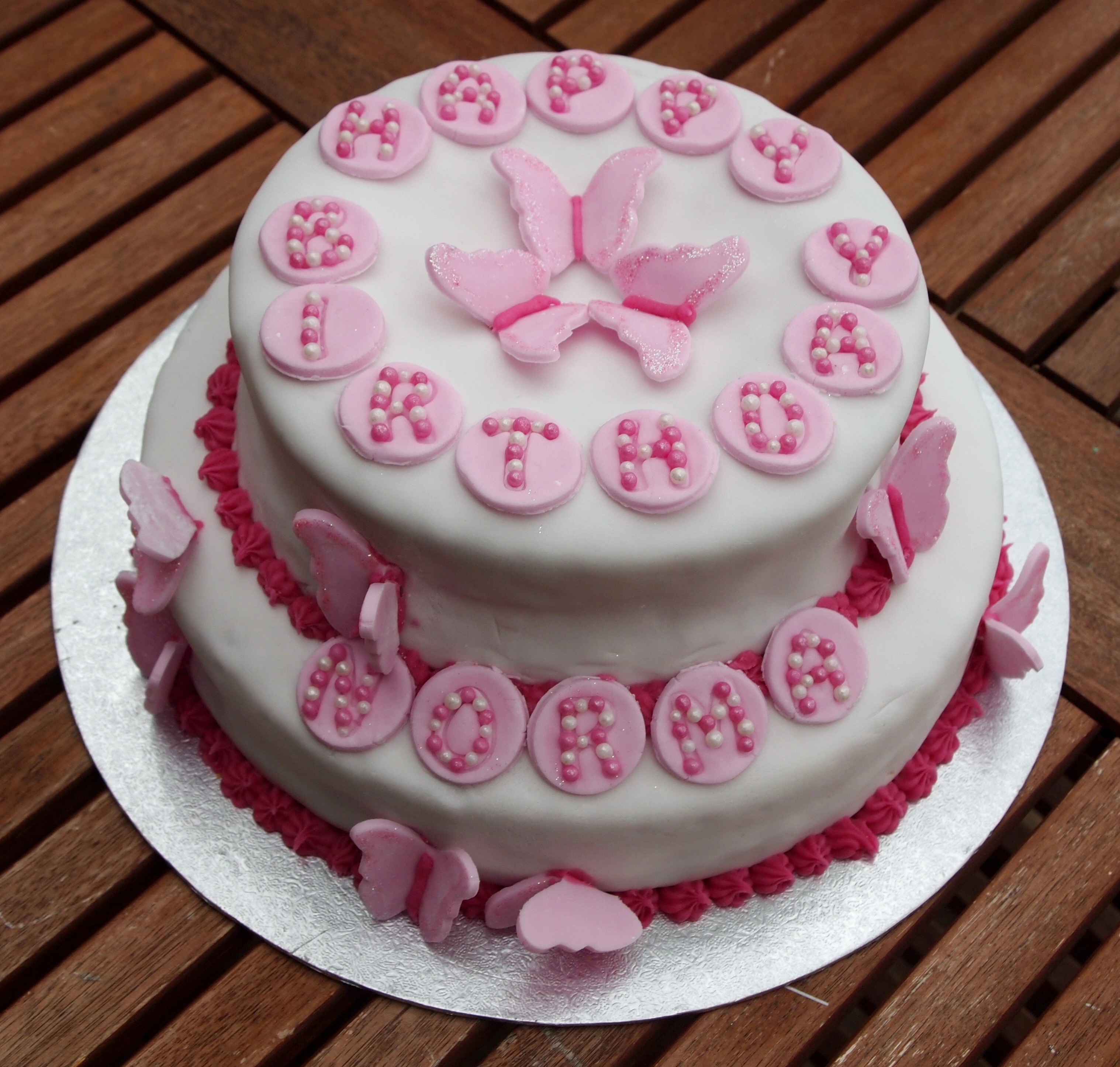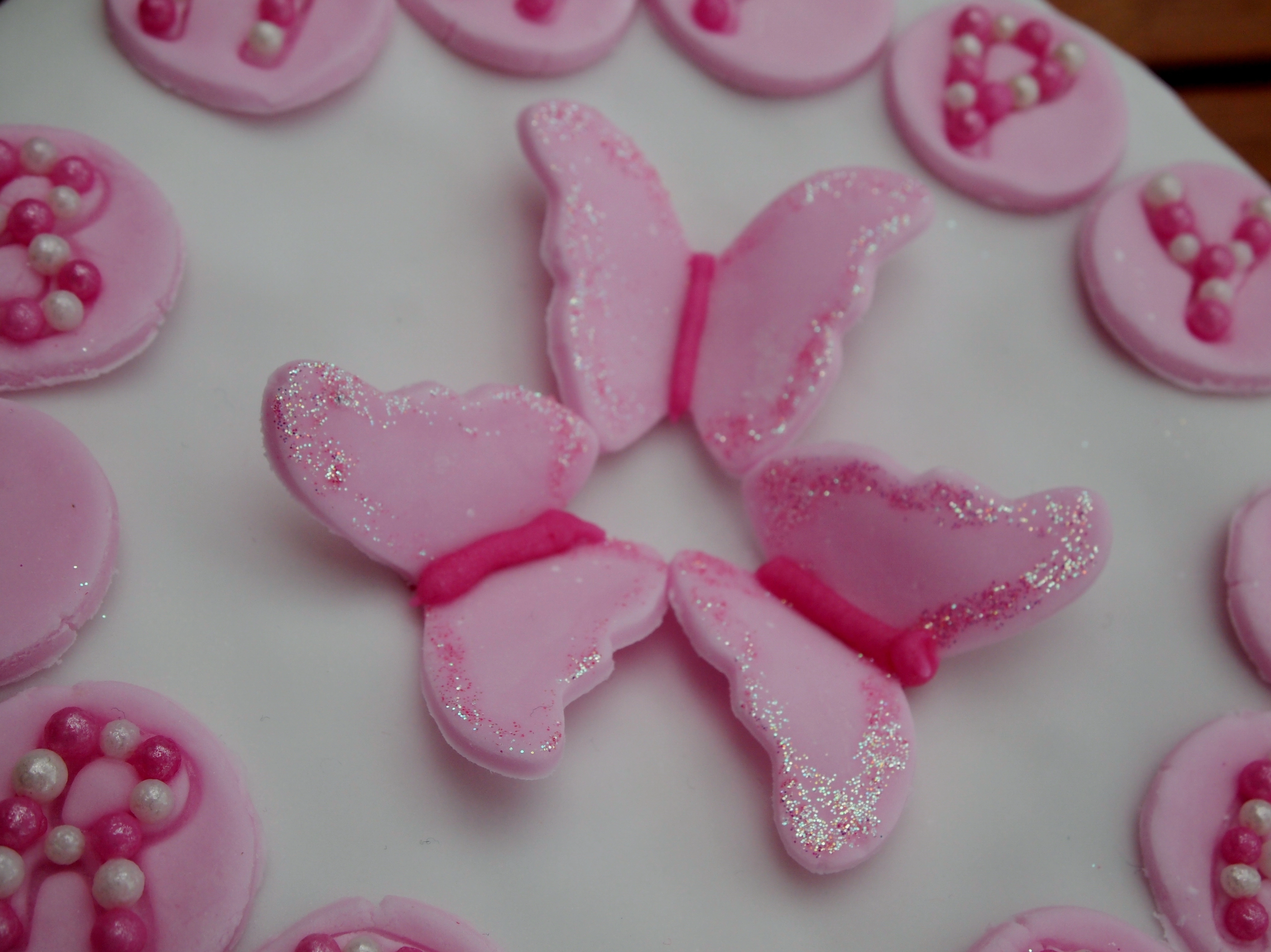 Yesterday was the actual party.  We were a little worried that the weather wasn't going to be very good, but though it wasn't amazingly sunny, it didn't rain, which meant only one thing…  BOUNCY CASTLE!  My cousins, sister, fiancé and I spent most of the day bouncing away, which was a lot of fun.  I was knackered by the end of it though!  The party was really nice and it was lovely to see my Grandma surrounded by everyone she cares about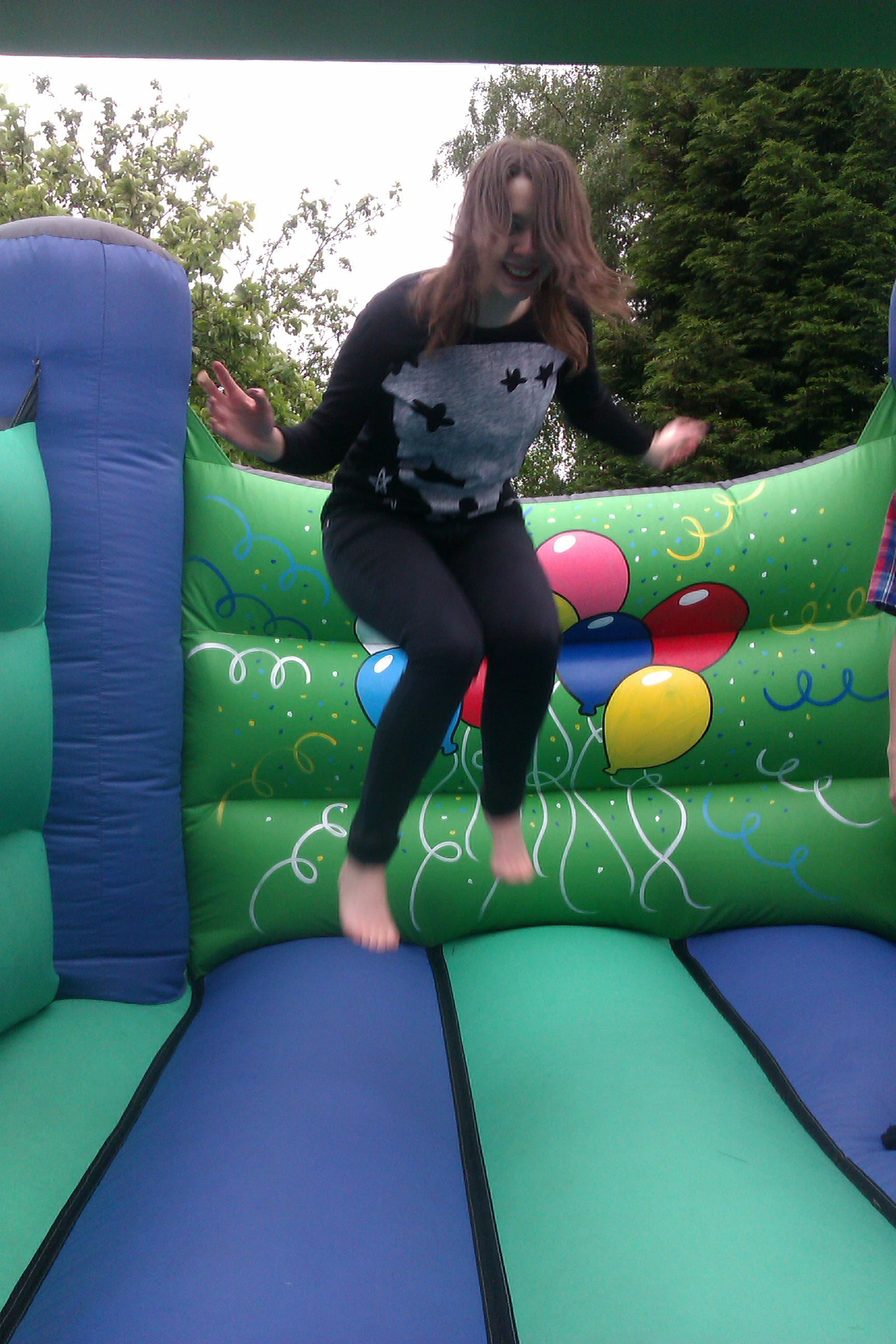 And of course, today was Father's Day, so my sister and I spent the whole day with my brilliant Dad.  We went to one of our favourite natural parks, taking photos and enjoying the sun.  I loved it and so did he.
So, that's what I've been doing lately instead of blogging, but I'll be back as of tomorrow with some fun posts!  What have you been up to this week?
Naomi xx