Posts tagged
Accessory
17
After the success of my last giveaway a couple of months ago, I thought it was about time I ran another!  This time, the prize is this quirky You're On My Wavelength Einstein necklace, from unique British jewellery brand Eclectic Eccentricity.  The necklace features a gold toned geometric frequency wavelength, and a teeny tiny, but very detailed, figure of Einstein, on a gold plated 18″ chain.  It also comes packaged in a cute little gift box, and is worth £16.50.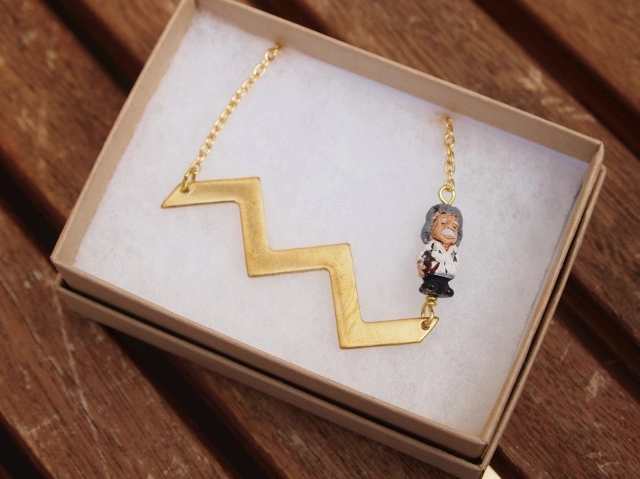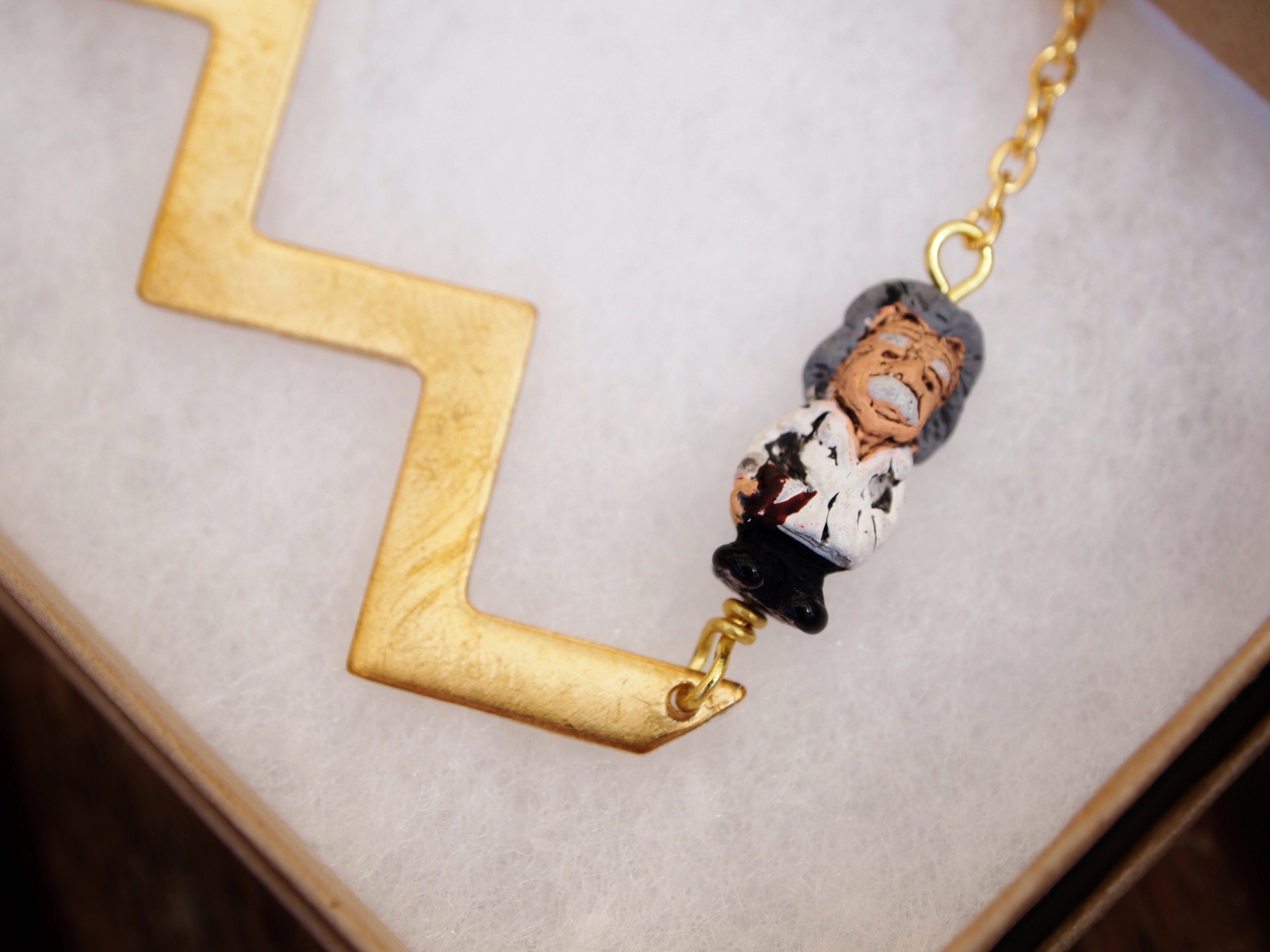 To enter, all you have to do is follow the steps in the Rafflecopter form below.  It is mandatory to become an email subscriber or WordPress follower, and to leave a comment on this post, and then you have the option to earn extra entries, via Twitter, Facebook, Bloglovin', and Instagram.
The giveaway will be open for two weeks, and will close at midnight GMT on Thursday 24th July.  The giveaway is open internationally to those aged 18 or over, and all entries will be verified.  A winner will be chosen at random via Rafflecopter on Friday 25th July and will be contacted via email the same day, so please use a valid email address when subscribing.  The winner will then have 48 hours to claim their prize, and if they don't another winner will be chosen.
Oh, and you can also check out how I styled the necklace myself by clicking here!
Good luck and thank you for entering!
Naomi x
21
To celebrate the opening of the new Cruise Fashion store in Leicester, I have teamed up with Cruise to bring you another exciting giveaway!  Cruise specialise in luxury designer clothing and accessories from iconic international designers, and are offering one of you lucky readers the chance to win a pink and black Ted Baker iPad Case worth £50!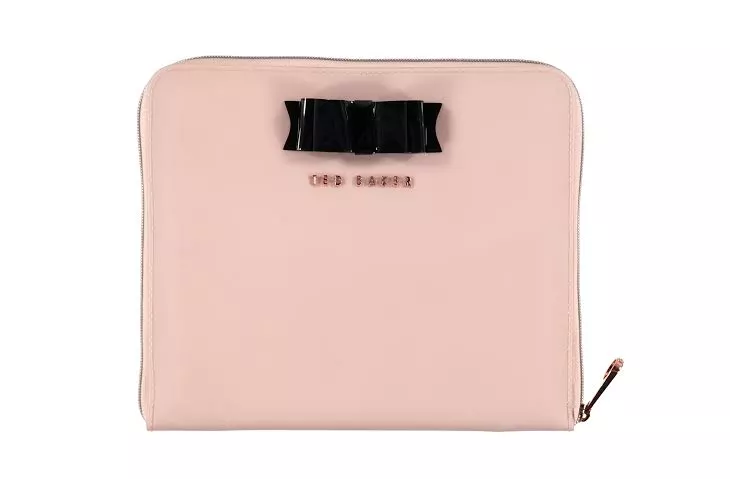 The giveaway will run for one week, starting today, and will end at midnight on 20th December, so the winner should hopefully have their prize in time for Christmas!  To enter, use the Rafflecopter form below.  The first two entries are mandatory, and your email address will be passed on to Cruise to be added to their mailing list, and there are several other optional entries to give you a few extra chances of winning.  The giveaway is open to UK residents only (sorry to my international readers!), and the winner will be chosen at random via Rafflecopter once the competition closes, and their entry has been verified.  The winner will have 48 hours to claim their prize or another winner will be chosen.  Good luck!
The new Cruise Fashion store in Leicester is located in the beautiful 19th Century building on the corner of Church Gate (opposite the clock tower), so stop by if you get the chance!
Naomi x
1
I recently came across a great little interior design company called Pebble Grey, who specialise in contemporary mirrors and modern bathroom accessories, and they kindly sent me one of their newest products to review – an LED Illuminated Cosmetic Mirror.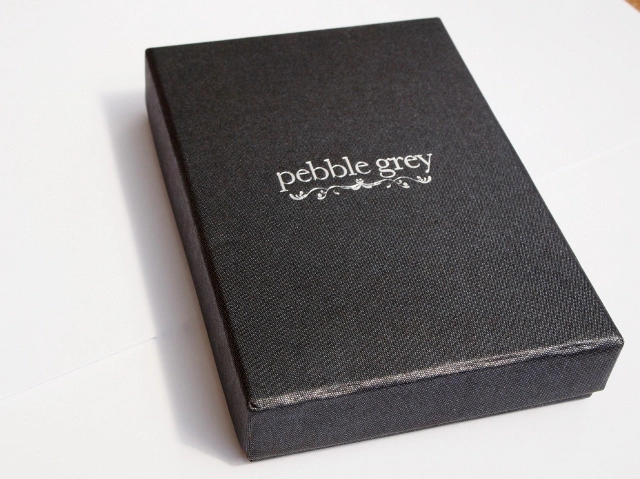 When I first received the mirror, I was instantly struck by how beautiful its packaging is.  The mirror comes presented in a sleek, dark grey presentation box which feels lovely to the touch, and comes with a velvet black pouch to store it in when you're out and about, to prevent any scratches or scuffs.  It's obvious that a lot of care and thought has been put in to the packaging, and it gives the product a luxury edge that would make it perfect as a gift idea for a loved one, or even as a treat for yourself.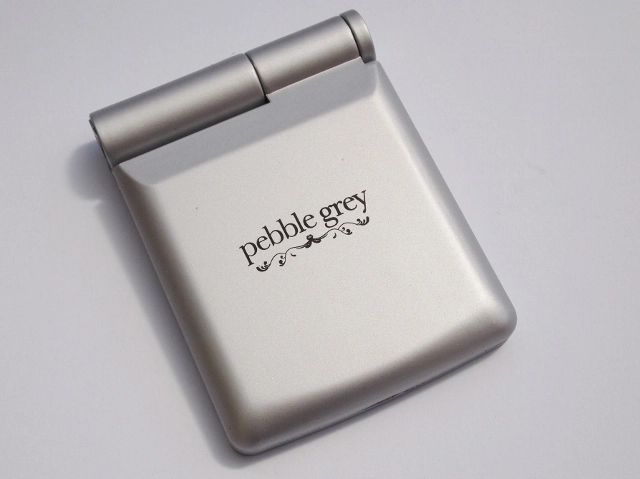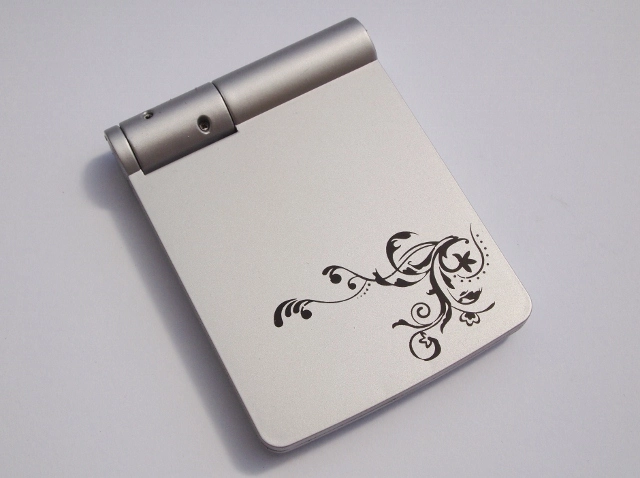 The mirror itself is matte grey in colour, and is adorned with the Pebble Grey logo on the front, and a feminine, swirly pattern on the back.  It is elegantly slim, but very well made with a strong hinge, and feels very sturdy, so it won't break easily like some cheaper pocket mirrors do.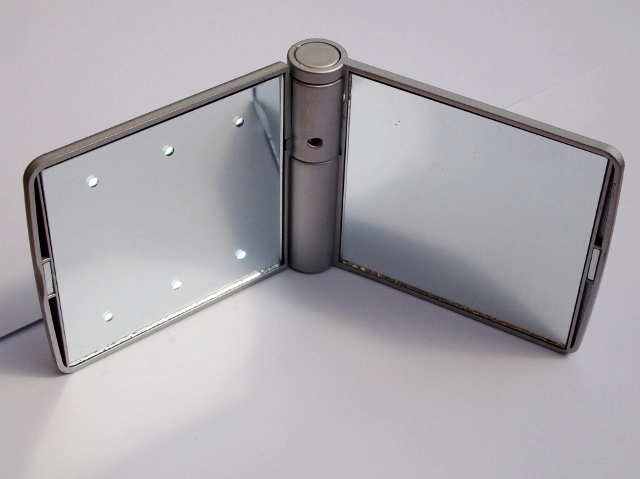 Inside the compact are two mirrors with 2x magnification, one of which is studded with six powerful LED lights.  The lights are very useful and make for effortless make up application, as they highlight the areas of your face that are often in shadow, meaning you can blend your make up perfectly with no unevenness.  They're also bright enough so that you can check your face in darker areas with no trouble.  My favourite use for the mirror, however, is for plucking my eyebrows, as the magnification and LED lights make it easy to see any small, stray hairs.
Pebble Grey's Illuminated Cosmetic Mirror comes everywhere with me, and is extremely handy, and several people have asked me where they can get one.  I would highly recommend it to anyone looking for a high quality, versatile mirror.  The mirror usually retails for £14.99, but is currently on offer for £9.99 on the Pebble Grey website, so grab yourself a bargain whilst you still can!
Naomi x
*This LED Illuminated Cosmetic Mirror was sent to me be Pebble Grey for review purposes.  All opinions expressed are honest and my own.*