Posts tagged
cosmetic
1
I recently came across a great little interior design company called Pebble Grey, who specialise in contemporary mirrors and modern bathroom accessories, and they kindly sent me one of their newest products to review – an LED Illuminated Cosmetic Mirror.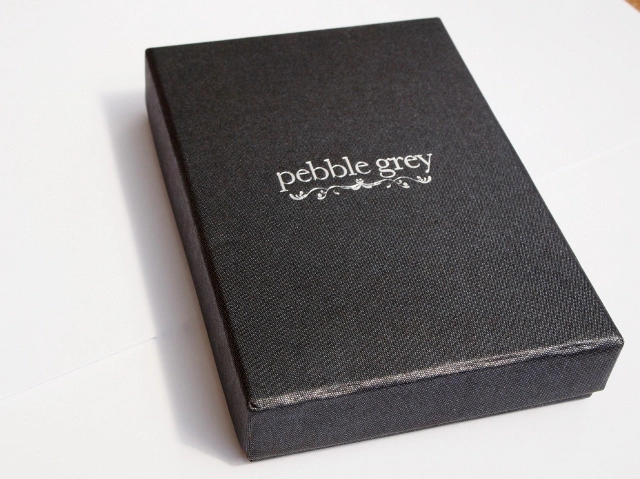 When I first received the mirror, I was instantly struck by how beautiful its packaging is.  The mirror comes presented in a sleek, dark grey presentation box which feels lovely to the touch, and comes with a velvet black pouch to store it in when you're out and about, to prevent any scratches or scuffs.  It's obvious that a lot of care and thought has been put in to the packaging, and it gives the product a luxury edge that would make it perfect as a gift idea for a loved one, or even as a treat for yourself.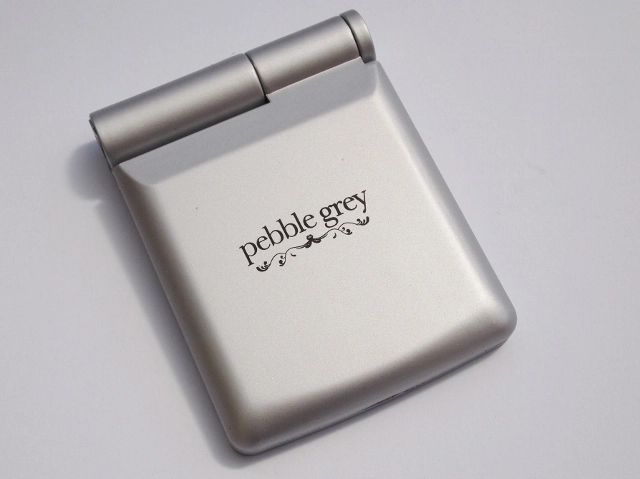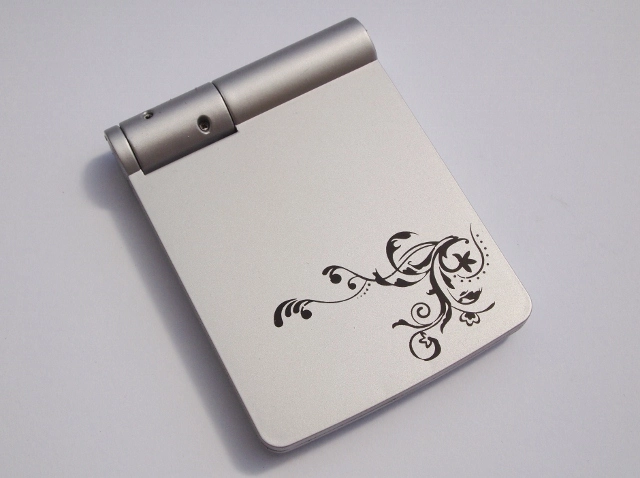 The mirror itself is matte grey in colour, and is adorned with the Pebble Grey logo on the front, and a feminine, swirly pattern on the back.  It is elegantly slim, but very well made with a strong hinge, and feels very sturdy, so it won't break easily like some cheaper pocket mirrors do.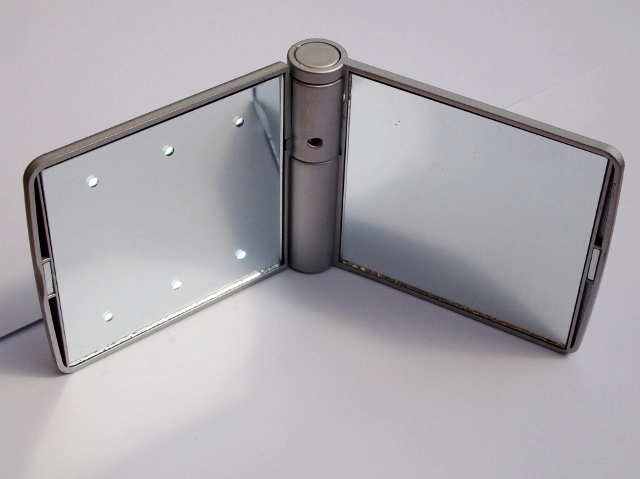 Inside the compact are two mirrors with 2x magnification, one of which is studded with six powerful LED lights.  The lights are very useful and make for effortless make up application, as they highlight the areas of your face that are often in shadow, meaning you can blend your make up perfectly with no unevenness.  They're also bright enough so that you can check your face in darker areas with no trouble.  My favourite use for the mirror, however, is for plucking my eyebrows, as the magnification and LED lights make it easy to see any small, stray hairs.
Pebble Grey's Illuminated Cosmetic Mirror comes everywhere with me, and is extremely handy, and several people have asked me where they can get one.  I would highly recommend it to anyone looking for a high quality, versatile mirror.  The mirror usually retails for £14.99, but is currently on offer for £9.99 on the Pebble Grey website, so grab yourself a bargain whilst you still can!
Naomi x
*This LED Illuminated Cosmetic Mirror was sent to me be Pebble Grey for review purposes.  All opinions expressed are honest and my own.*
5

I recently purchased this Bellápierre Lash Building Mascara from a blog sale for just £1.  Before I saw this in the sale, I hadn't really heard anything about Bellápierre, but I did some research and discovered that the brand are an 'all natural cosmetics line', specialising in 'Organic mineral make up'.  Since I try to be as environmentally friendly as possible in my make up choices, I decided to snap this up and try it out for size (quite literally, seeing as it's a 'Lash Building' mascara!)  The mascara usually retails for £19.99 so I definitely got myself a bargain!
My first impressions of the mascara when I received it were mixed.  The tube is averagely sized, containing 10ml of product, and though the black and silver packaging looks quite sleek and classy, I didn't think it was anything special.  It wouldn't stand out from the crowd on a display anyway.  The tube also feels fairly cheap, but I didn't lose heart.  After all, as the old cliché says,  you should never judge a book by its cover.

When I first saw the brush I was quite pleased.  I'm not a fan of bulky brushes and though this one is large, it's a lot narrower than a lot of other brushes which is just right for me.  I always find it much easier to apply mascara to the difficult corner lashes with smaller brushes and this was no exception.  Application was brilliant – the mascara is very smooth in consistency and not too thick, and the brush holds just the right amount so you don't have to worry about making any mess.  It doesn't clump either!  I did get a couple of small blobs on my upper eyelid but I blame being distracted by my sister talking to me at the same time

The Bellápierre website claims that this 'Lash Building' mascara is long lasting and 'was formulated to help create thicker and fuller lashes', so I put this to the test.  The pictures below show my eye before application (top), and after one coat of mascara (bottom)…


As you can see, the mascara makes quite a bit of difference.  The deep black colour make the lashes really stand out, and the brush curls the lashes upwards slightly too, opening up the eyes.  Considering this is only one coat, I'm quite impressed.  I'd say my lashes definitely look longer and a bit fuller, and after a couple more coats they'd be even better.  I also really like how the lashes stay separate and don't stick together as they stay looking really natural.  They also remained soft and supple which is great as stiff lashes are an uncomfortable no-no!
Oh and in terms of lasting power, Bellápierre mascara has it…  When I wore this yesterday it lasted a good 12 hours and didn't need reapplying, and it didn't smudge either, but it removed really easily.
I really, really like this mascara – it does everything I want a mascara to do and more, but at £19.99 it's a bit steep… Maybe I'll keep it for best!  If you want to see what else Bellápierre have to offer, you can visit their UK website here, and their international website here.
Naomi x