Posts tagged
Leicester Beauty Blogger
5
A few weeks ago the Highcross in Leicester ran a two-day Spring Beauty Fix event, so I headed down on the Saturday to see what was going on.
I decided to get there early so I could appreciate the event before the centre got really busy, and already there was a buzz around what the Beauty Fix had to offer. There were several displays featuring this season's fashion trends, with a colour consultant on hand to advise on the best colours to suit your style throughout Spring. I had a quick browse of the rails and spotted a cute dress covered in polka dots, which happens to be my favourite print for clothing, so I'm hoping to see more dotty items in the shops soon!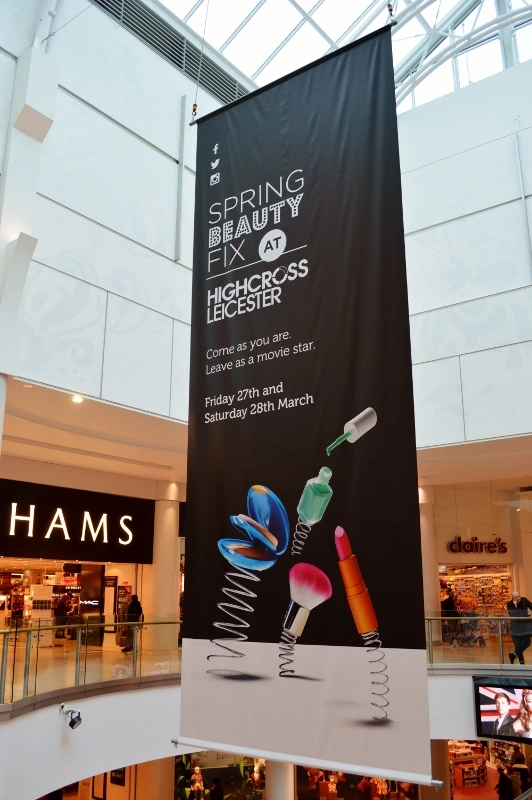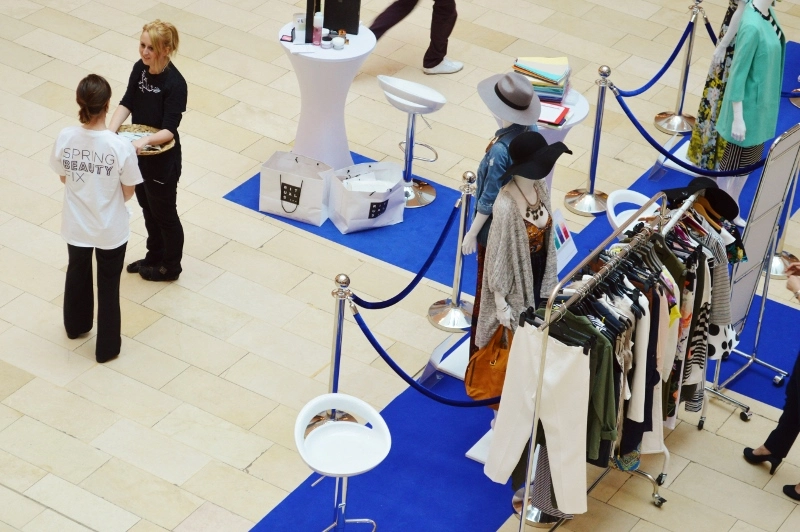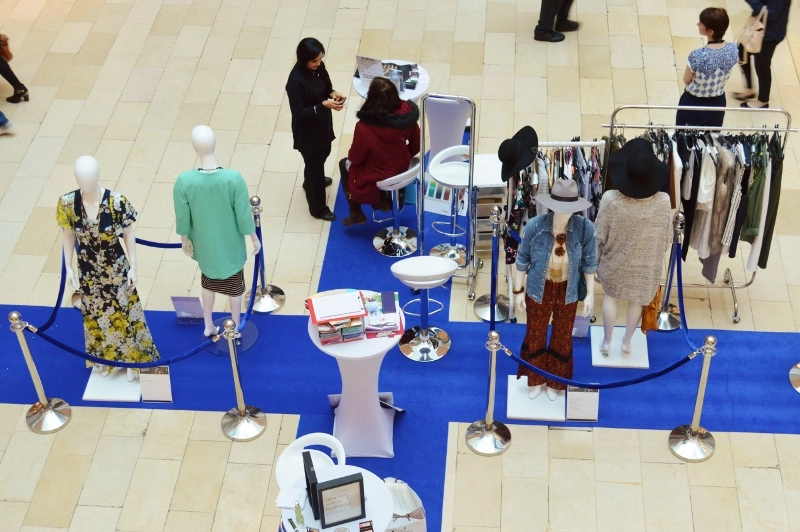 Another stand which caught my eye was the Beauty Amnesty, which invited shoppers to discard five unwanted items of make-up, in exchange for a £10 gift card to be spent on beauty items that day. A great deal considering several brands were offering discounts, and brands such as Nails Inc, Urban Decay and Hotel Chocolat were all giving beauty advice during the event!
There were also many offers to be had on the day in stores, and several freebies up for grabs. Rituals and Decleor were offering complimentary skincare consultations, and Rituals, YSL and Clinique also had free samples and items to give away.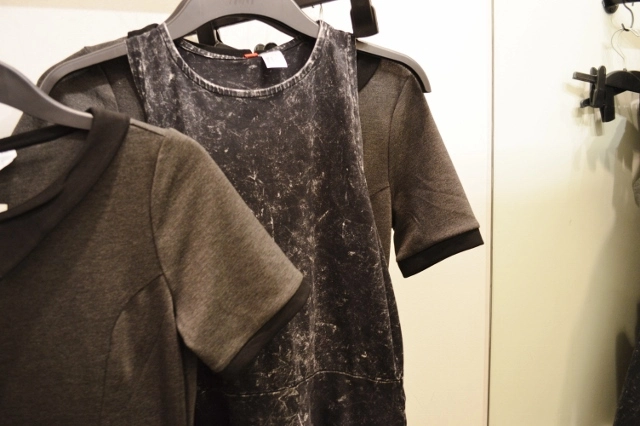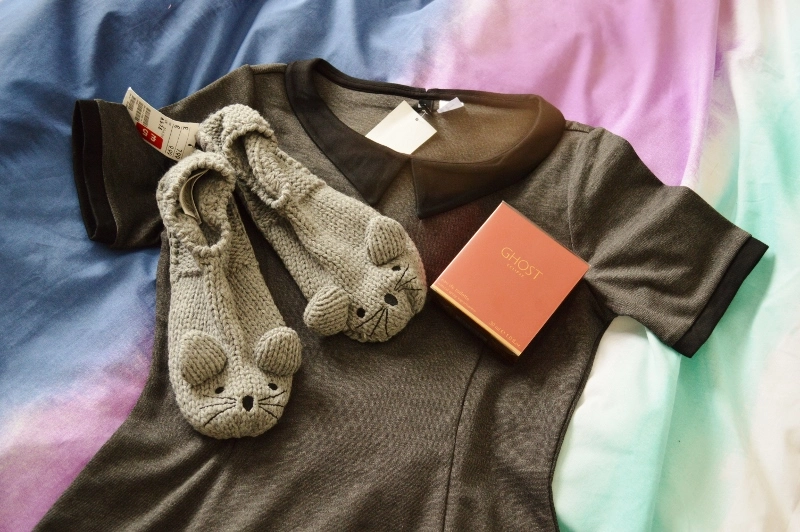 Whilst at the event I also managed to do a bit of shopping, and whilst browsing Debenhams' beauty offerings I spotted Ghost's Eclipse fragrance, which I decided to treat myself to. Ghost perfumes are my all-time favourites, and Eclipse's light floral and fruity notes will be perfect for the coming warm months. I also headed over to H&M as I wanted a new dress, and managed to get a lovely grey number, as well as some cute mouse slippers.
Overall it was a fun day, and I'm looking forward to the next event that Highcross puts on, as they're always enjoyable.
Naomi x
1
Last weekend I bought this PS Love lip gloss from Primark, to replace the day-to-day gloss that I was using previously.  At £1.50 I wasn't expecting much, and was even slightly dubious about buying it as I thought it would be sticky like a lot of cheap glosses tend to be, but it's actually a really lovely gloss.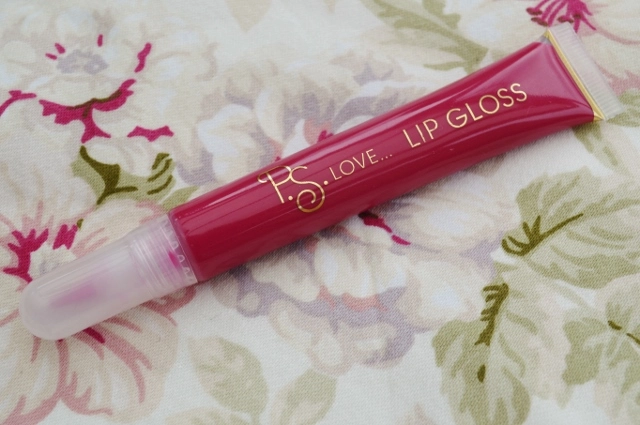 The gloss comes in a squeezy tube, with a square applicator brush attached.  To apply, you just squeeze the tube gently and a small amount of gloss oozes into the brush, which can then be applied to the lips.  I actually prefer this method of application to the typical sponge wand, as the gloss seems to go on more evenly in a thinner layer.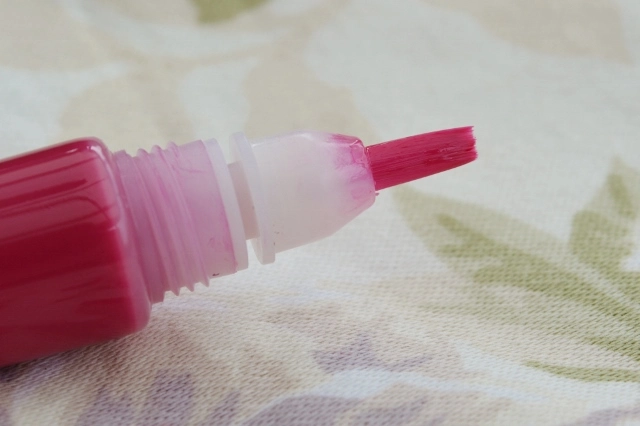 The consistency of the gloss is also really nice.  Rather than being sticky it's light and moisturising, so doesn't feel uncomfortable and drying on the lips.  I'd even go as far to say I like it more than Illamasqua's lip glosses in terms of consistency, as theirs tend to be quite gloopy!  It also lasts a fair while compared to a lot of glosses I own, and stays put without fading for a good few hours before reapplication is needed.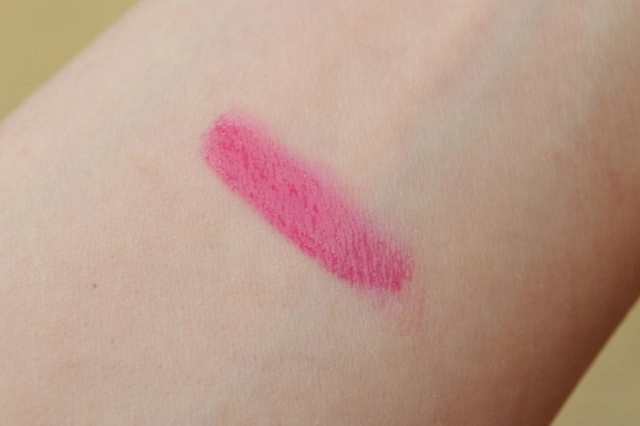 There are a few different shades of this gloss available, including a red and a pale pink, but I settled for this purple toned fuchsia pink as I think it best suits my skin tone.  I wasn't expecting amazing pigmentation considering the price, but I was proven wrong.  The colour is really pretty and perfect for spring, and it's actually quite highly pigmented, so gives fairly bold coverage rather than sheer.  It also tints the lips slightly, so even when it wears off, there is still a subtle hint of colour left behind.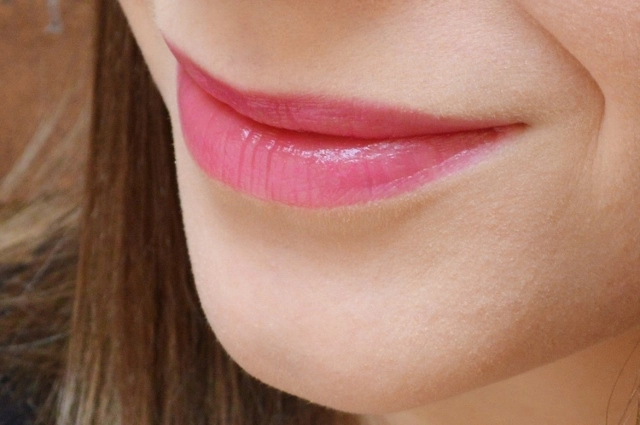 Overall, the quality of this Primark lip gloss is impressively high, and at £1.50 it's worth stocking up on.
Have you ever tried any Primark make up?  What did you think of it?
Naomi x