Posts tagged
Naomi
1
If you have a creative loved one in your life who loves to write or draw, or you yourself like to doodle, scribble down your thoughts, or even plan out your blog posts, then this Valentine's gift idea is for you.
Chroma Stationery specialises in high quality, 50 page notebooks, which are made extra special by being fully personalised.  My notebook is from the Nebraska perfect bound range, but they also offer a range of Ryton spiral bound notebooks.  Once you've chosen your binding type, you also get to pick your cover colour, whether you want plain or lined pages, and your embossing.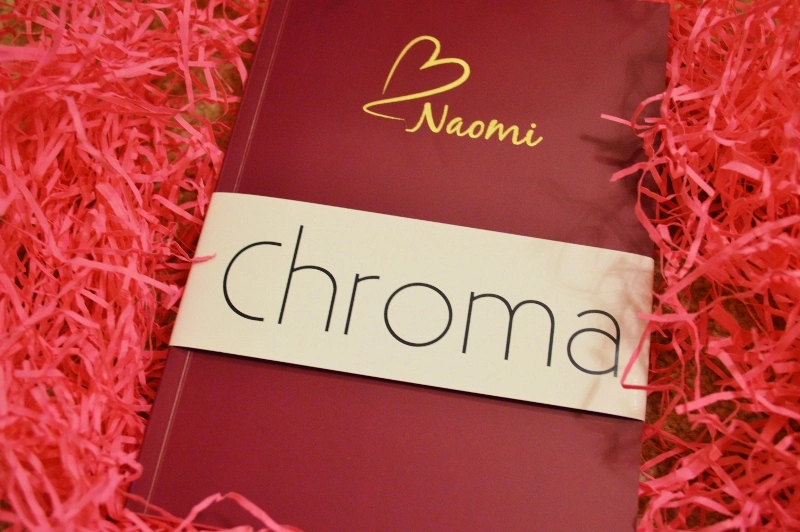 Embossing adds a touch of luxury, can be done in either silver or gold, and it's completely up to you what you have put on the notebook.  As standard this is usually a name, initials, or message, but if you get in touch with Chroma they're more than happy to emboss an image – such as this pretty Valentine's Day love heart!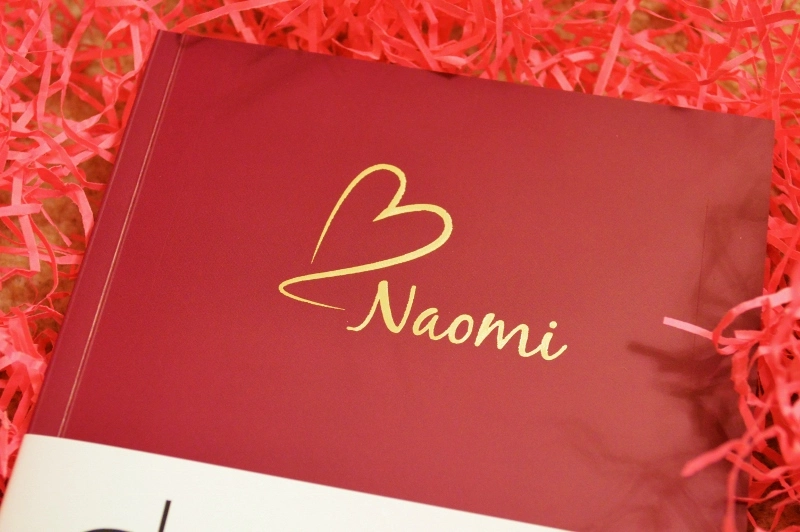 My notebook, which I plan on using as a journal, is in shade 'Annie' – a lovely grape purple – and the cover has a luxuriously soft feel to it.  The embossing is gold in a handwritten font, and I chose lined pages, which are 80gsm and lovely to write on.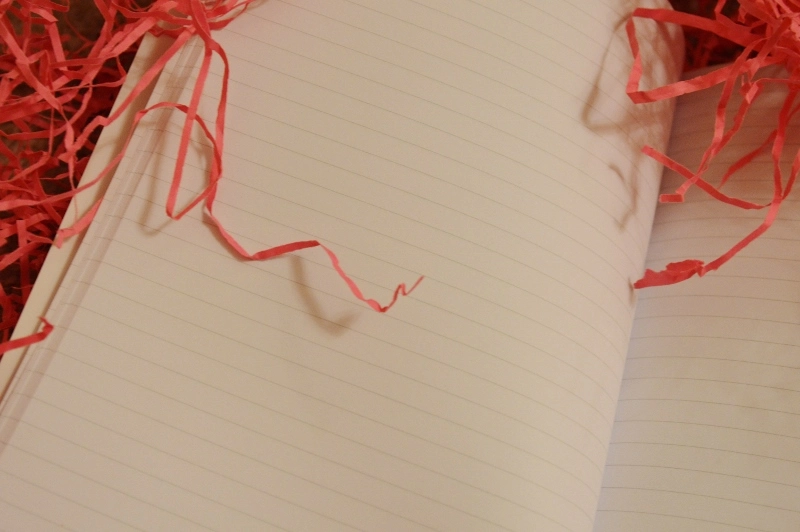 The notebooks also come beautifully wrapped in a sleeve, and tissue paper, with a little card about Chroma's history.
At £7.50 each, with personalisation included in the price, Chroma notebooks are an affordable gift idea for a loved one.
Naomi x
*This Chroma Notebook was sent to me by Chroma Stationery for review purposes.  All opinions expressed are honest and my own.*  
0
Over the next couple of weeks I will be writing a series of posts as part of my annual Christmas Gift Guide, and today's post will be the first in the series.
I always put a lot of thought into finding the right gift for everyone that I buy for, and I try to find something that's a bit different to your bog standard gift set.  There are several book lovers in my family, and this year on my hunt for unusual book-related gifts, I found something that is perfect for book lovers of any age.  Though to be honest, this gift is so nostalgic and personal it'd be suitable for just about any of your loved ones…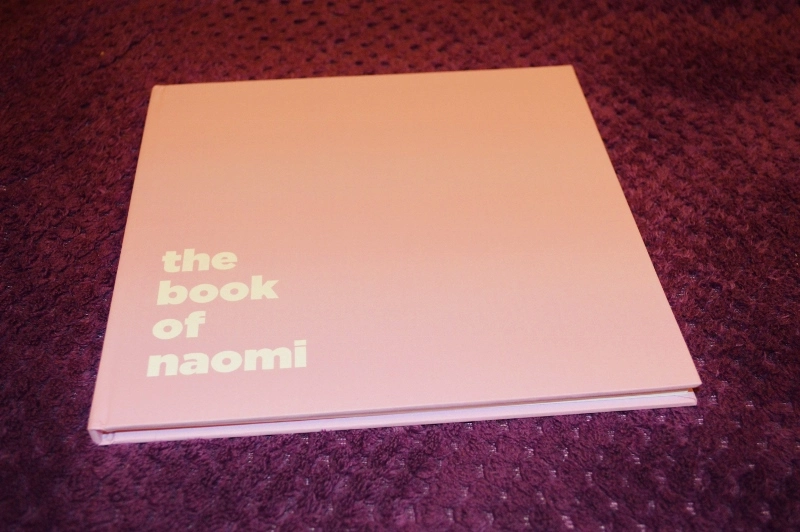 The Book of Everyone is a 50 page book full of beautiful artwork, interesting statistics, and fun facts, that can be personalised to be about anyone and everyone!  I was kindly sent a copy personalised to be about me, and every single page is gorgeous to look at, but also exciting and fascinating to read, as it all relates to my life.  I feel like I learnt so much about my own history when reading the book, for example, in May 1989 I spent 30 minutes as a single cell, and in 'my day' a litre of petrol only cost 40p!  I was also the 5,414,171,296th person alive on the planet when I was born.  Amazing.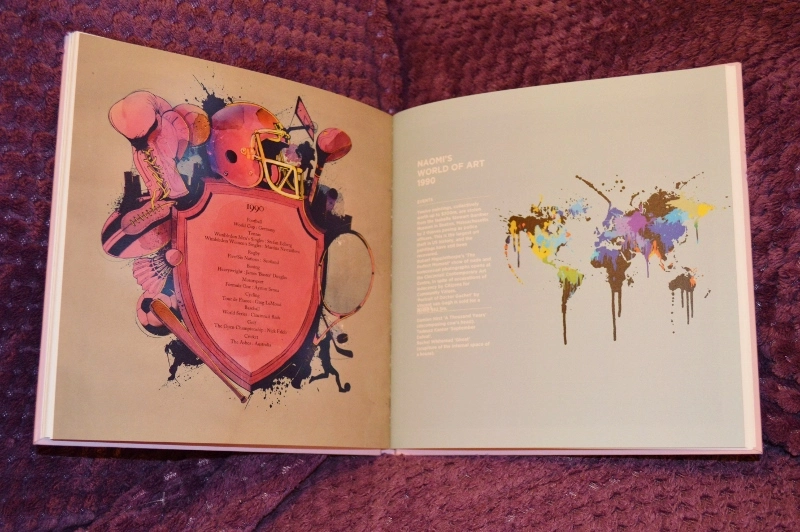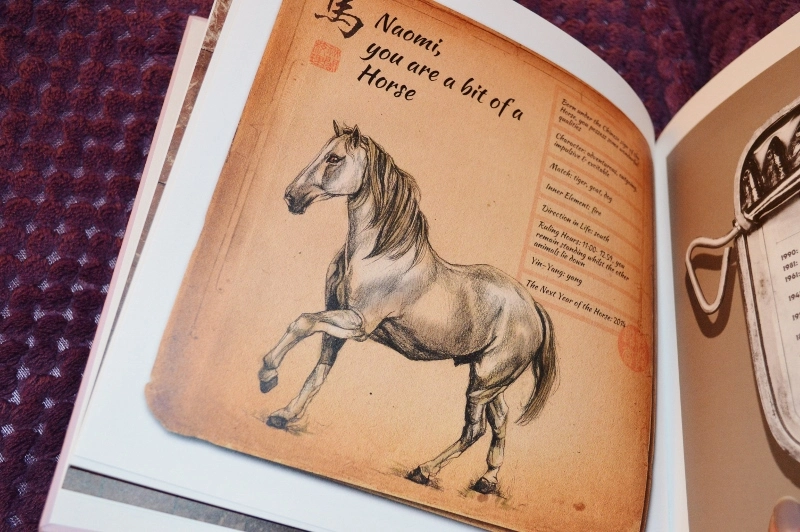 Creating the book is simple.  It's all done on The Book of Everyone website, and all you have to know about the person you're creating for is their name, gender, and date of birth.  The rest is done for you!  Although you can change the text on some of the pages, add photos, and change the colour of the cover, just to make it that little bit more special and unique.
The book also suits any budget, as it's available in four different formats.  A digital PDF version costs £7.50, a softcover edition is £19.50, a standard hardback is £29.50, and a deluxe edition costs £49.50.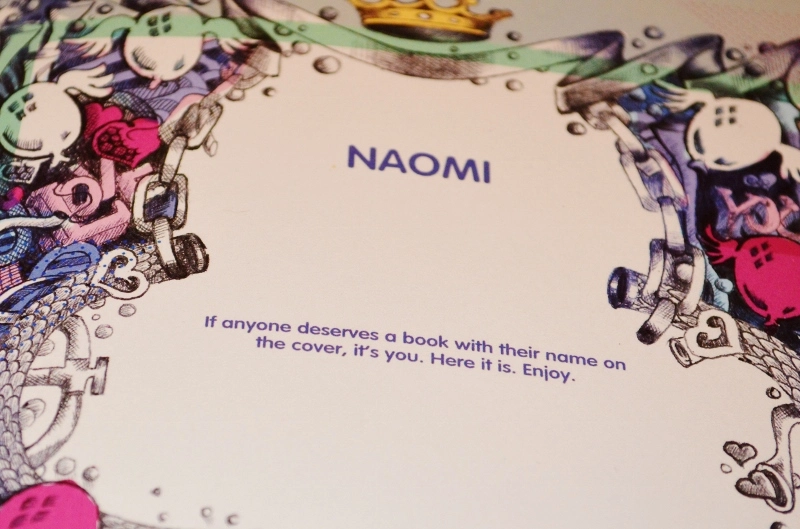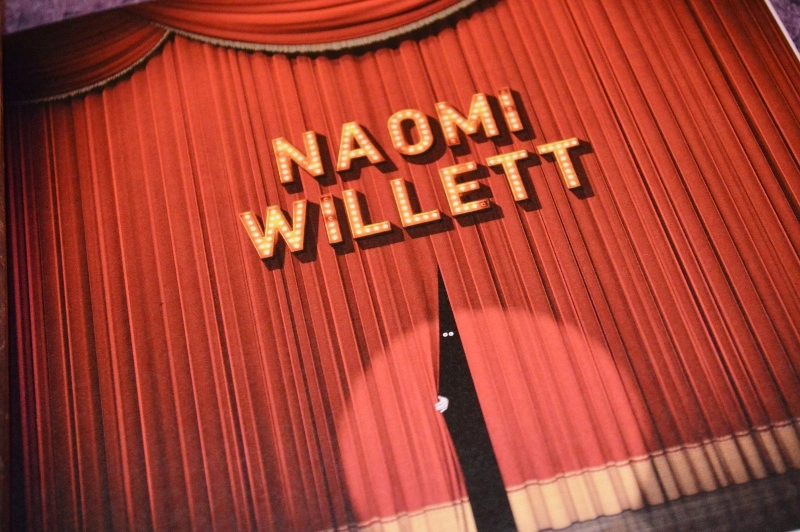 One of my favourite things about this gift is the fact that The Book of Everyone is collaborating with the charity Age UK, and every purchase from their site will go towards gifting a book to an elderly person this Christmas, who may not otherwise receive a gift.  A lovely idea that I'm happy to get behind.
Books take just a few minutes to create, and are dispatched within 5 working days, so there's still time to order before Christmas.  Who would you buy The Book of Everyone for?
Naomi x
*The Book of Naomi was sent to me for review purposes.  All opinions expressed are honest and my own.*