Posts tagged
Valentine's Gift Ideas
1
If you have a creative loved one in your life who loves to write or draw, or you yourself like to doodle, scribble down your thoughts, or even plan out your blog posts, then this Valentine's gift idea is for you.
Chroma Stationery specialises in high quality, 50 page notebooks, which are made extra special by being fully personalised.  My notebook is from the Nebraska perfect bound range, but they also offer a range of Ryton spiral bound notebooks.  Once you've chosen your binding type, you also get to pick your cover colour, whether you want plain or lined pages, and your embossing.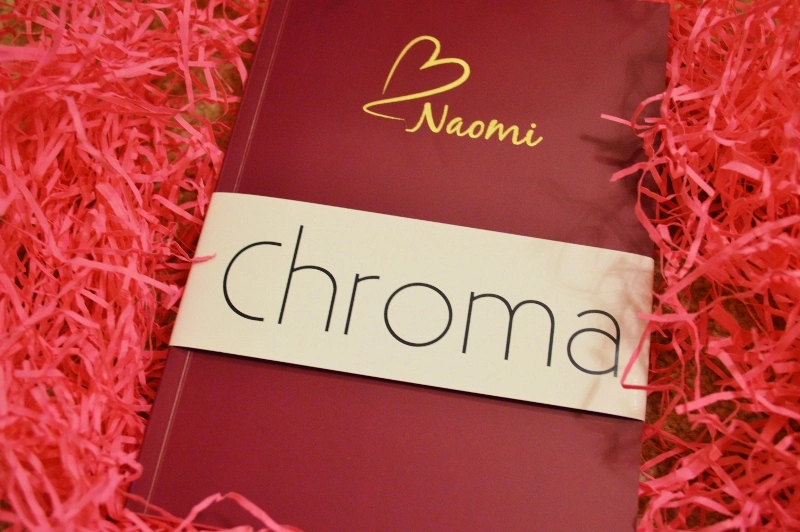 Embossing adds a touch of luxury, can be done in either silver or gold, and it's completely up to you what you have put on the notebook.  As standard this is usually a name, initials, or message, but if you get in touch with Chroma they're more than happy to emboss an image – such as this pretty Valentine's Day love heart!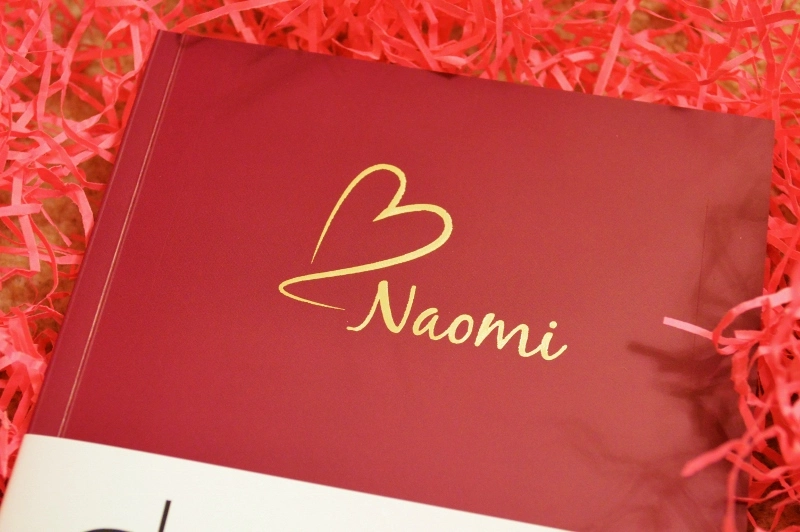 My notebook, which I plan on using as a journal, is in shade 'Annie' – a lovely grape purple – and the cover has a luxuriously soft feel to it.  The embossing is gold in a handwritten font, and I chose lined pages, which are 80gsm and lovely to write on.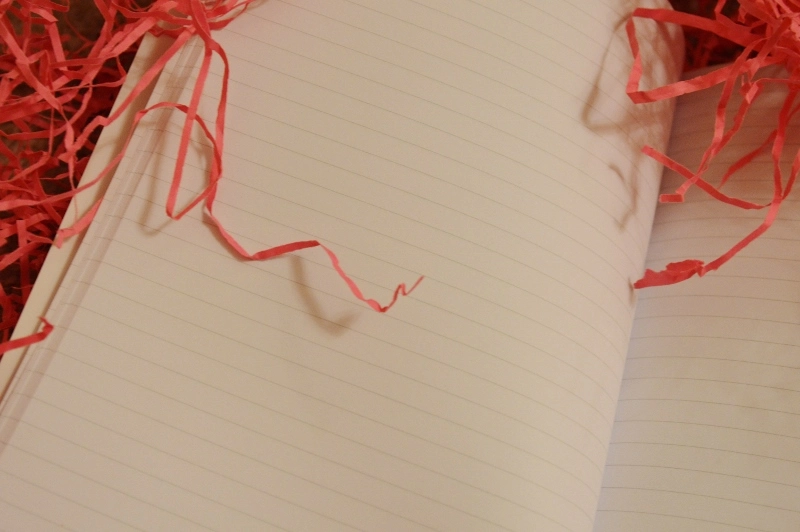 The notebooks also come beautifully wrapped in a sleeve, and tissue paper, with a little card about Chroma's history.
At £7.50 each, with personalisation included in the price, Chroma notebooks are an affordable gift idea for a loved one.
Naomi x
*This Chroma Notebook was sent to me by Chroma Stationery for review purposes.  All opinions expressed are honest and my own.*  
0
Valentine's Day is also my birthday, so happens to be one of my favourite days of the year. As soon as January comes around I start looking forward to that special day in the middle of February, as not only do I get to enjoy it, but it adds a bit of brightness to the gloomy winter for people everywhere! I'm also a firm believer that Valentine's Day doesn't have to be miserable for those who aren't in a relationship, as it gives you the perfect excuse to treat yourself, or spend time with family or friends.
So, in celebration of Valentine's Day, over the next week or so I'll be bringing you my pick of the best, affordable Valentine's gifts – perfect for your loved one or even for yourself!  Today's pick is this adorable little set of Love Hearts Tea Lights, available from It's A Wot.
Since I moved out of my mum's house and in with my fiancé, I've become more and more interested in interior design, and making my home look pretty, and these tea lights help me do just that.  They come beautifully wrapped in a Love Hearts wrapper, so they look like a super-sized tube of sweets, and inside you get six tea lights, each of which comes in a sturdy plastic holder.
The tea lights come in three colours – pink, purple and blue – with two of each in the pack, and they all have an iconic Love Hearts message printed on top.  The pink ones say "Kiss Me", the purple ones say "Love Me", and the blue ones say "Hug Me".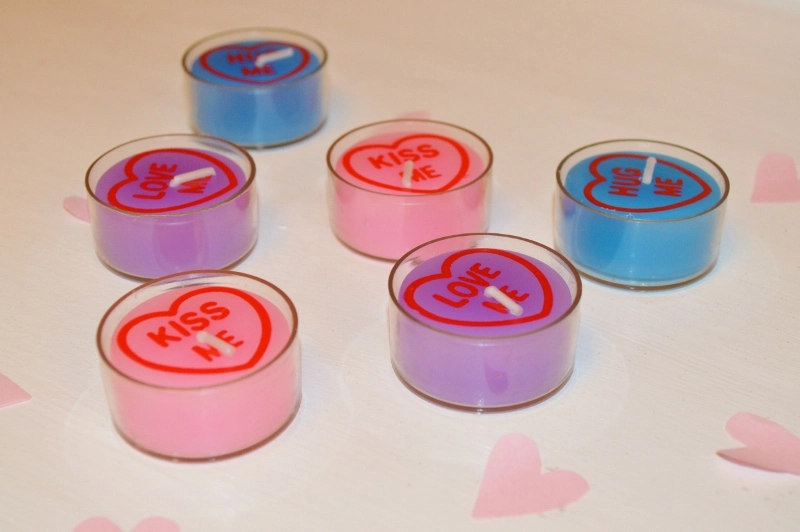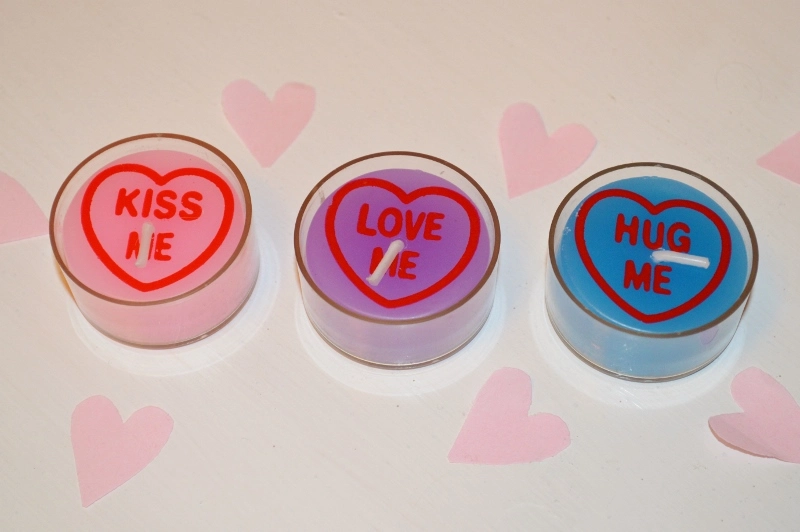 Despite their small size, the tea lights burn really well.  I had them on for several hours the other evening and the flame hardly made a dent in the wax, and they don't produce much smoke, just a steady flame.  My only issue with the candles is that they aren't scented, but it's not a deal breaker and I still think they're lovely.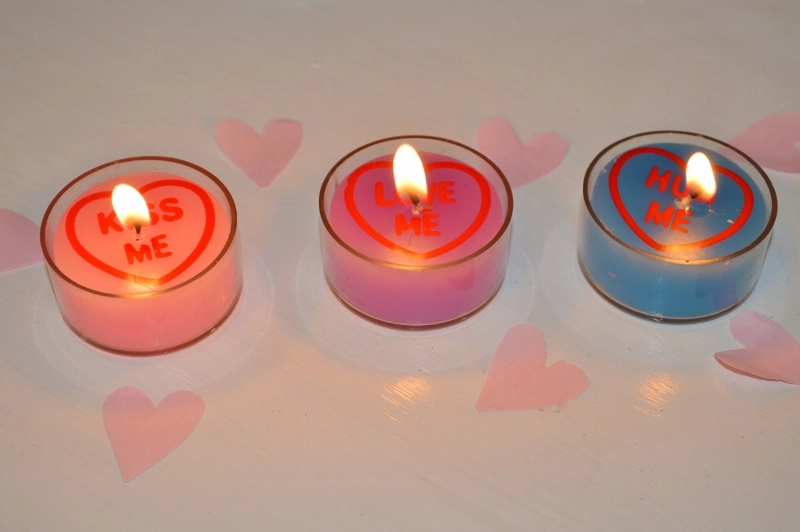 At just £1.84 for a set of six, these tea lights would make an ideal Valentine 's Day 'stocking filler' for someone who loves cute and quirky little house gifts.  They'd also be great for adding a touch of romance to your Valentine's evening, or even just to help you unwind and relax after a busy day.  Want some?  Get them here.
Naomi x
*These Love Hearts Tea Lights were sent to me by It's A Wot for review purposes.  All opinions expressed are honest and my own.*