Posts tagged
Guide
0
Over the next couple of weeks I will be writing a series of posts as part of my annual Christmas Gift Guide, and today's post will be the first in the series.
I always put a lot of thought into finding the right gift for everyone that I buy for, and I try to find something that's a bit different to your bog standard gift set.  There are several book lovers in my family, and this year on my hunt for unusual book-related gifts, I found something that is perfect for book lovers of any age.  Though to be honest, this gift is so nostalgic and personal it'd be suitable for just about any of your loved ones…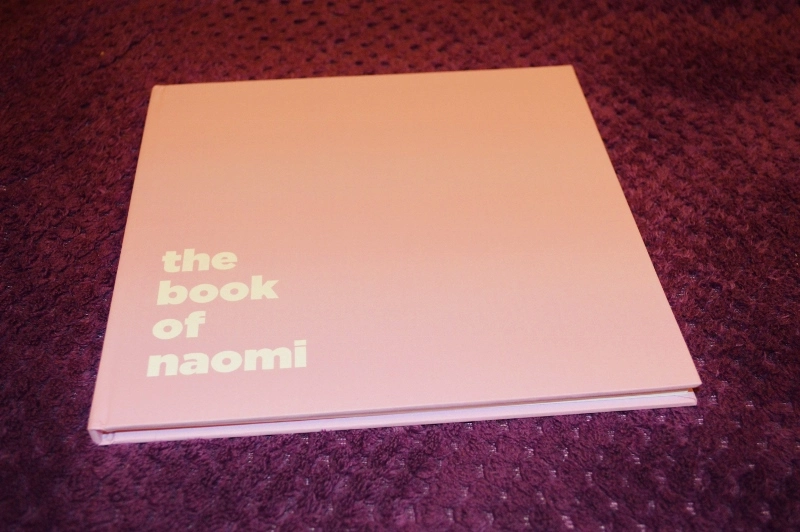 The Book of Everyone is a 50 page book full of beautiful artwork, interesting statistics, and fun facts, that can be personalised to be about anyone and everyone!  I was kindly sent a copy personalised to be about me, and every single page is gorgeous to look at, but also exciting and fascinating to read, as it all relates to my life.  I feel like I learnt so much about my own history when reading the book, for example, in May 1989 I spent 30 minutes as a single cell, and in 'my day' a litre of petrol only cost 40p!  I was also the 5,414,171,296th person alive on the planet when I was born.  Amazing.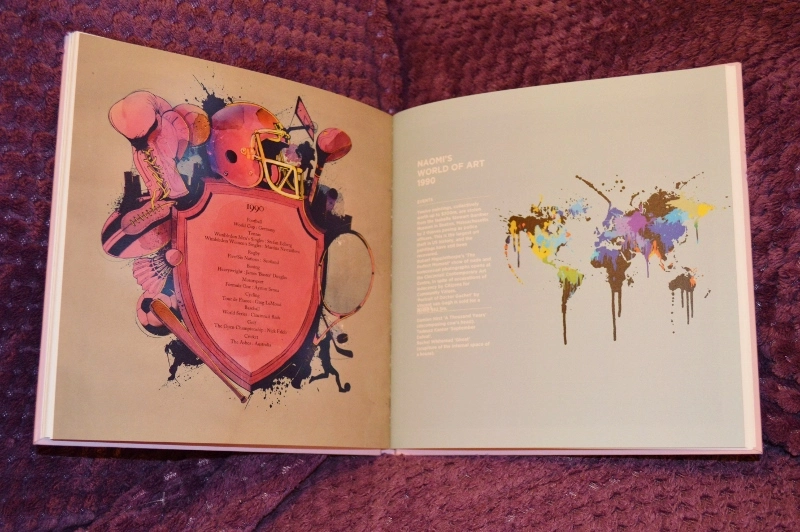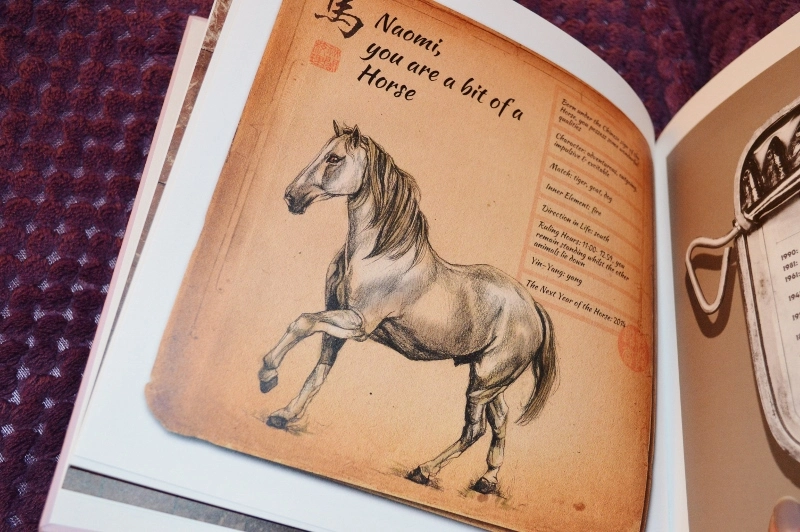 Creating the book is simple.  It's all done on The Book of Everyone website, and all you have to know about the person you're creating for is their name, gender, and date of birth.  The rest is done for you!  Although you can change the text on some of the pages, add photos, and change the colour of the cover, just to make it that little bit more special and unique.
The book also suits any budget, as it's available in four different formats.  A digital PDF version costs £7.50, a softcover edition is £19.50, a standard hardback is £29.50, and a deluxe edition costs £49.50.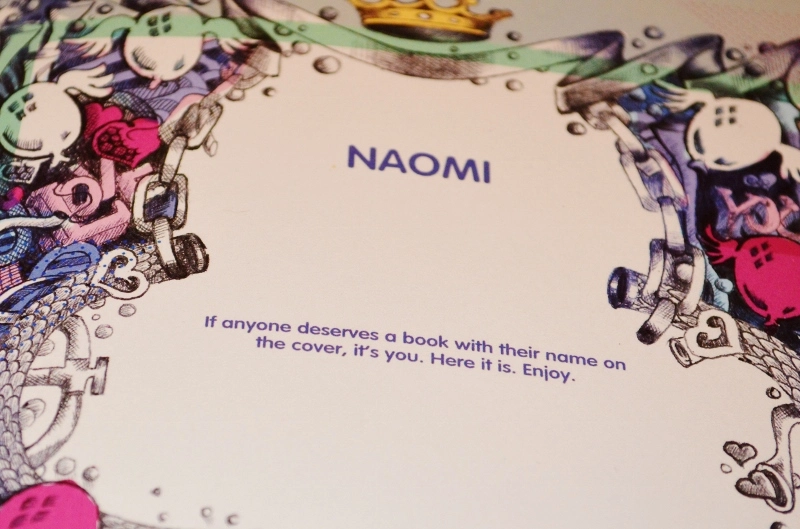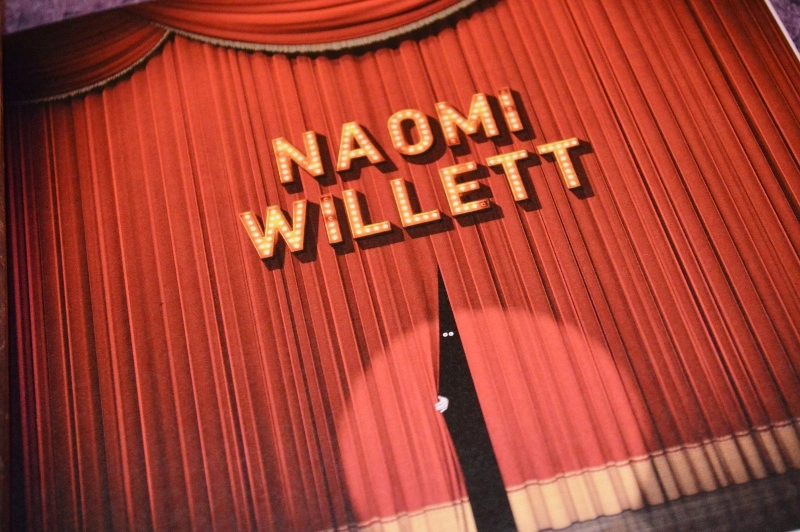 One of my favourite things about this gift is the fact that The Book of Everyone is collaborating with the charity Age UK, and every purchase from their site will go towards gifting a book to an elderly person this Christmas, who may not otherwise receive a gift.  A lovely idea that I'm happy to get behind.
Books take just a few minutes to create, and are dispatched within 5 working days, so there's still time to order before Christmas.  Who would you buy The Book of Everyone for?
Naomi x
*The Book of Naomi was sent to me for review purposes.  All opinions expressed are honest and my own.* 
2
Whether you're on a tight budget, or you're able to flash the cash this Christmas, today's festive post features a selection of 'Spend or Save' fashion and beauty gift ideas for women.  The 'Spend' section includes a variety of luxury options for those who want to spend that little bit more on a loved one, and the 'Save' section includes some great alternatives that are just as good, but don't cost the Earth.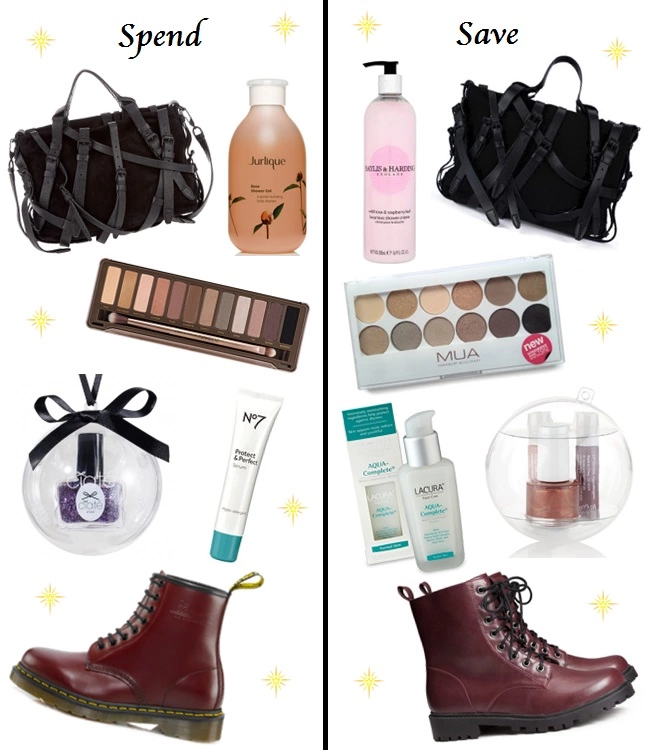 Spend:
Alexander Wang Kirsten Bag $295 from ialexanderwang.com / Jurlique Rose Shower Gel (300ml) £14.40 from LookFantastic / Urban Decay Naked2 Palette £33.30 (was £37.00) from Debenhams / Ciaté Tree Trinkets £21.00 (was £30.00) for 6 from Ciate / No7 Protect & Perfect Intense Beauty Serum (30ml) £23.95 from Boots / Dr Martens Cherry Red 1460 Boots £100 from Dr Martens
Save:
Multi Belt Two Way Bag £38 from Rings & Tings / Bayliss & Harding Wild Rose and Raspberry Leaf Shower Creme £1.99 from Superdrug / MUA Undress Me Too Palette £4 from MUA / Lacura Multi Intensive Serum Aqua £3.49 from Aldi / Limited Collection Mini Nail Polish & Lip Gloss Bauble £5.00 each from M&S / Burgundy Boots £24.99 from H&M
I've been lusting after Alexander Wang's Kirsten Bag for ages, but it's really quite expensive and difficult to track down, so when I spotted the copy on Rings & Tings I just had to share it with you all!  I don't yet have either bag myself, but from photographs the copy looks pretty impressive.
I currently have both the Jurlique and the Bayliss & Harding rose shower gels in my bathroom, and they are equally lovely.  The Jurlique one foams better, but each has a distinct sweet rose scent and luxurious packaging, making them both gift-worthy.
The Urban Decay Naked2 palette is perhaps one of the most highly sought after beauty products in the blogosphere, so would make an excellent gift for any beauty blogger.  If it's a bit out of your budget though, MUA's Undress Me Too palette is the perfect dupe.  I have it myself and the eyeshadows are all excellent quality, and at £4.00 you really can't complain!
I'm new to serums, but have recently started to use the Lacura Multi Intensive Serum from Aldi.  It's aimed at women aged 25-35, so I'm almost in that age bracket, and it makes your skin feel so soft and plump.  It's lovely, and an absolute steal, but if you want to gift a more classic brand then No.7 is the way to go.
When I first put this guide together, Ciaté's Tree Trinkets were £30 for the set, but they have now been reduced to £21 which is actually a pretty good deal, especially if you want to split the set up as smaller gifts.  If you want more for your money however, M&S's beauty bauble contains a nail polish and two miniature lip glosses for £5.  I also spotted a Primark equivalent earlier this week, costing £2 for a bauble containing 3 little lip glosses, which is even better value for money!
I absolutely adore Dr Martens and am building up quite a collection.  They last forever and, once they've been broken in, are incredibly comfortable.  But if you're looking for a cheaper version for your fashion-loving friend this Christmas, H&M's burgundy boots look fab.
Check back soon for another 'Spend or Save' gift guide!
Naomi x
8
I have been buying things from eBay since I was 13, firstly through my mum's account, and then when I was old enough to have one, through my own account.  That's 9 years of bargain hunting, which I think makes me a seasoned eBay user.  Everybody loves finding a hidden gem on eBay, but over the years I have noticed that it has become increasingly difficult to find nice things selling cheap.  I used to be able to nab gorgeous items of clothing for just pennies, but sellers are more savvy now, bidders more abundant, and resultantly prices are on the rise.  Of course, high postage costs don't help either, and neither does the sheer volume of items you have to sift through!  Despite all the issues that you may come up against on eBay, my hours of browsing have taught me that there are still ways to find a bargain.  As such, I thought I would share with you all my guide on how to find an eBay bargain, so read on if you want to know my tried and tested tips!
1. Shop Abroad
Have you ever seen a quirky piece of costume jewellery or clothing in a fashion boutique or on a trendy market and fallen in love, only to be disappointed that you can't afford the stupidly high price tag?  Well, chances are you could find those very same items (or at least similar ones) on eBay for just a fraction of the cost.  How?  By shopping abroad!  I have found that there are a lot of sellers on eBay from countries such as Japan, Malaysia, Thailand and China, all selling unusual pieces of costume jewellery and clothing for very low prices, and often with free postage.  They are easy to find too…  With a simple search such as 'skull necklace' or 'flower ring' you will get hundreds of results from overseas sellers, with bids sometimes starting at just a penny, or 'Buy It Now' items for a pound or two.  They might take a bit longer to arrive than if you order something closer to home, but it's well worth the wait.  I've collected lots of amazing necklaces this way, and have never paid more than about £2.50 for an item, and most of them have only cost around £1 each.  This Bird pendant is a recent favourite of mine.
2. Spell Things Wrong
We all make accidental spelling mistakes and typos every now and then, and eBay sellers are no different, which is a good thing to remember when searching eBay for specific items, especially branded ones!  Incorrect spellings mean that items won't always show up in the right place, which obviously means fewer people will see them.  So, next time you're searching for something, purposefully spell it wrong – you never know what you might find.  Earlier this year I won a brand new Lipsy dress on eBay for 99p because the seller had spelt it with an added 'e', as 'Lipsey'.  You won't always find something, but every now and then you will stumble upon something great.
3. Include Postage in the Price
When making a bid on an item always decide how much you would be willing to pay for it, and STICK TO THE PRICE.  Easier said than done I know, but shrewd bidders must have willpower.  Don't just think about the bid price though, think about the postage too.  Some sellers list their items with low starting bids, but will really sting you on postage.  Second class Royal Mail postage for a standard packet is £2.20 but I've seen sellers charging close to £5, which just isn't on!  So, if you decide you'd be willing to pay £10 in total for an item and postage is £3, only bid up to £7.  If it goes above your upper limit, learn to let it go and move on.
4. Always Make an Offer

Sellers who list items as 'Buy It Now' sometimes give you the option to make an offer on their items too.  If a seller allows this, you will see a 'Make Offer' button on the item.  Wherever you see this option on an item that you want to buy, use it, as it gives you the opportunity to negotiate a price with the seller.  Often this price is pre-set and your offer will be accepted or rejected straight away, but some sellers consider offers on an individual basis.  Either way, be reasonable with your price as you only have three chances to make an offer on any one item, but buying an item this way will always save you money from the set 'Buy It Now' price.
5. Use the 'Sort By' Option

eBay automatically organises your searches into what they consider to be the 'Best Match' to your search term.  Best matches aren't necessarily the best items though, as they can already have lots of bids on with several days to go.  To get the best offers, take advantage of the ability to sort the items by using the 'Sort By' drop down box, which can be found at the top of your search.  Organising the search items into 'Time: Ending Soonest' will bring up everything ending soonest, enabling you to discover items which finish soon which may have slipped through the net with no bids, meaning you can snipe an item last second and win it at a very low price.  Choosing the 'Price + P&P: Lowest First' option is another great one, as it shows you the items with the lowest combined prices.
6. Choose your Times Carefully
The best times to browse eBay items which are 'Ending Soonest' is at times when more people are likely to have listed items.  This is usually in the evenings, when people are home from work and have had their dinner, or at weekends when they have nothing else to do.  You're bound to have more to choose from if you browse at busy listing times, as items listed a week earlier will be coming to an end, so you might be able to snipe a cheeky bargain.  Weekends, especially Saturday afternoons, are especially good for finding items ending soon with no bids as this is when most people are out and about doing things, so fewer people are at home, online, browsing eBay!
7. Keep 'Watching'
Last but not least, keep 'Watching'!  A lot of high street shops have started selling their stock on eBay, as well as on their own website and in-store.  Their items are mostly sold at full price, but it's a good idea to 'Watch' your favourite items as you may find that they gradually reduce in price, during sales or if they are end of line items.  Off the top of my head, the example I will use is Schuh…  Earlier this year Schuh were selling a pair of Dr Marten boots that I LOVED, but couldn't afford.  I decided to 'Watch' them anyway just in case, and it paid off as after a few weeks I noticed that the price of the boots had been reduced by around £30 because they only had one pair left, and the style had been discontinued.  This is a risky strategy as you could miss out, but if you're willing to take the risk then it may pay off.  Oh, and it's not just high street shops that do this, independent sellers will often do it too if they're struggling to get rid of something, so keep an eye out!
And there you have it, my seven tips for bagging yourself an eBay bargain!  Will you be trying any of these methods yourself, or do you already use them?  Please feel free to share your bargain hunting tips too!
Naomi x