Posts tagged
Tote Bag
1
Rustics is a small subscription box company with a difference, as most of the items in the box are lovingly handcrafted using eco-friendly materials, by the very talented Nic. She also tries to source products locally where possible, and all boxes are packaged from her home studio.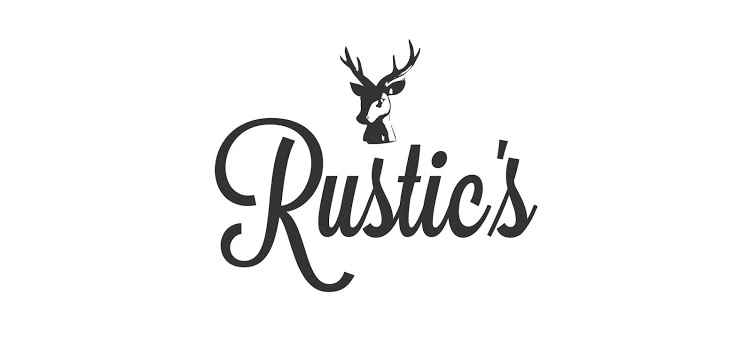 Every box contains around seven to ten items, such as stationery, craft kits and gift items, with an approximate value of £30. The items inside the box are kept as a surprise, but Nic releases sneak peeks of the contents on her website and social media (you can find her on Facebook, Twitter and Instagram).
A limited number of boxes are launched at 8pm on the 1st of each month. The first box – a heart themed Love It Box – was launched in June, and I was lucky enough to receive one through my letter box (the boxes are the perfect size to fit through, so you don't have to worry about missing a delivery!)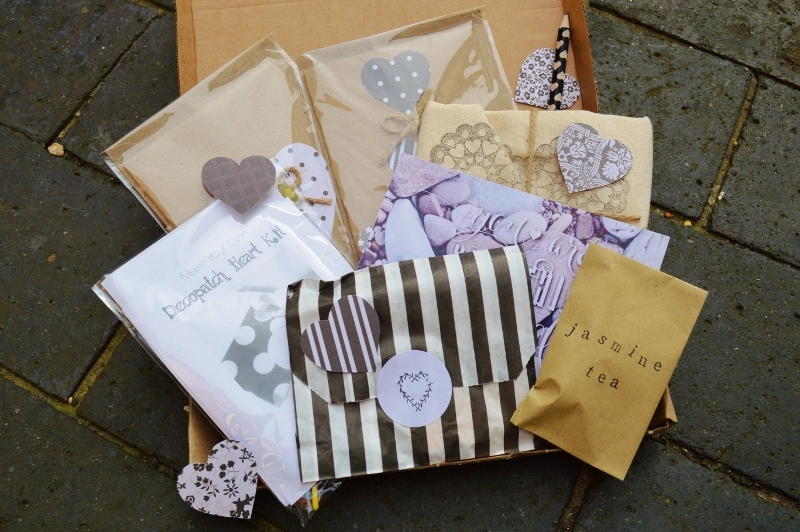 The first thing that struck me when I opened the box was how nicely it was packaged. The box was sealed with monochrome heart washi tape, and the contents inside were carefully wrapped with tissue paper. The monochrome heart theme continued with the items inside, and there was far more crammed into that little box than I was expecting!
So what did I get? Well, inside was two handmade heart greetings cards, a hand printed cotton tote bag, a decopatch wooden heart craft kit, two mini wooden heart tags, a heart pencil, a handmade jasmine tea bag, a 'You Are Something Special' print, and some heart-shaped confetti.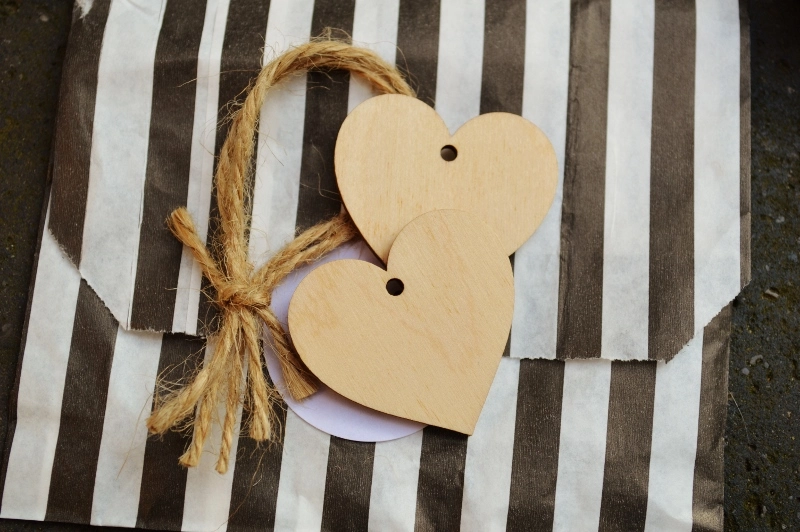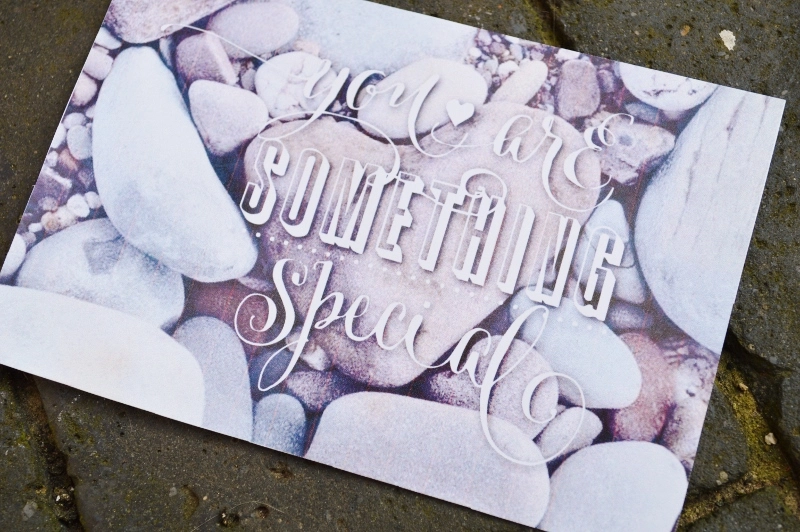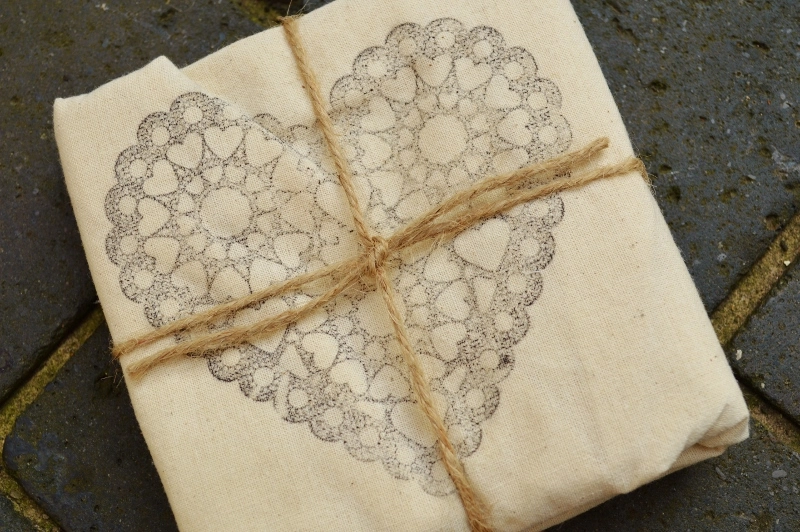 Everything in the box is fantastic quality, and the theme is impressively consistent and carried off well. There's nothing in the box that I don't like, and it's hard to pick a favourite item, but I must say I'm really looking forward to having a go at the decopatch kit when I have a free weekend!
There are three payment options for the boxes – a buy now single payment is £17, a monthly subscription is £15 a month, or a three-month single payment is £40 – and all come with free delivery. But however you choose to pay for your subscription, Nic will donate £1 from each box to a different charity each month.
I'm so impressed with Nic's boxes as they're so different from any I've seen before, and it's obvious how much love and thought goes into every single item. If you want to bag one for yourself, check out the Rustics website.
Naomi x
15
Everyone needs a stylish, timeless bag in their collection which goes with anything, and this Embossed Leather Tote from Bailey & Quinn, which was sent to me to review, is mine.  Bailey & Quinn are a designer brand exclusive to Debenhams, and offer a wide range of handbags and purses in a variety of patterns and colours, all of which are crafted by hand from top quality leather.  With prices starting at £12 there's something to suit everyone's pocket too.  My Embossed Leather Tote sits at the top of the brand's price range, and at £179 is a bit of a splurge item, but its excellent quality means it will last forever and will soon pay for itself.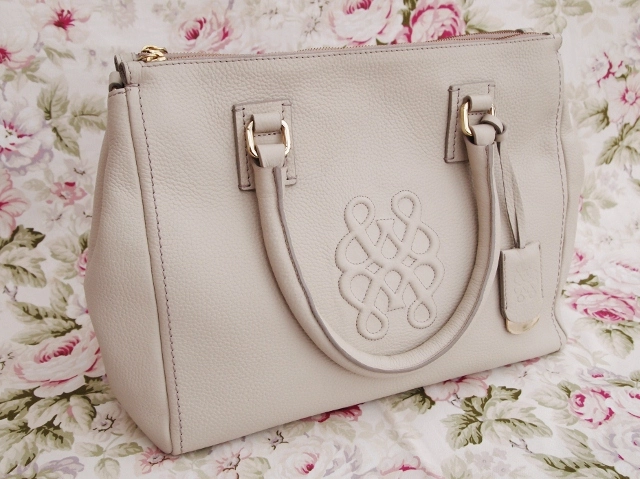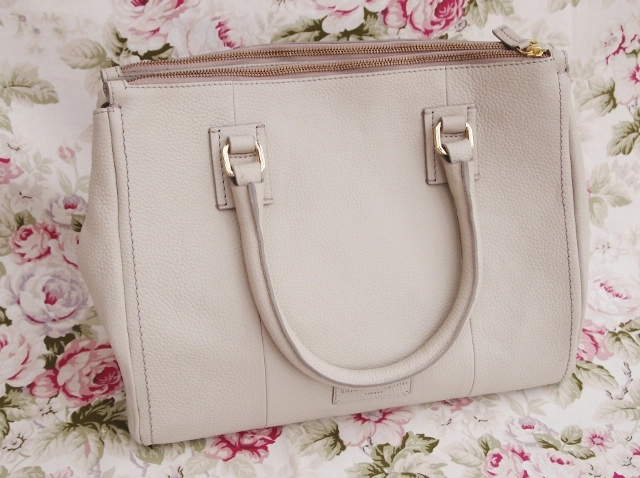 When I received my bag in the post and hurriedly unpacked it, the first thing I noticed was how lovely it looked and felt.  The whole bag is obviously well made, and the neat stitching and attention to detail reflect this.  The leather is thick, but soft and supple, and has a nice weight to it which is telling of its quality, and it also smells great!  The front of the bag is embossed with a large ampersand logo motif which looks a bit like a celtic knot, and features an engraved metal tag.  It's these little additions that make the bag stand out from the standard leather totes you find on the high street, and they certainly catch people's attention when I'm walking down the street.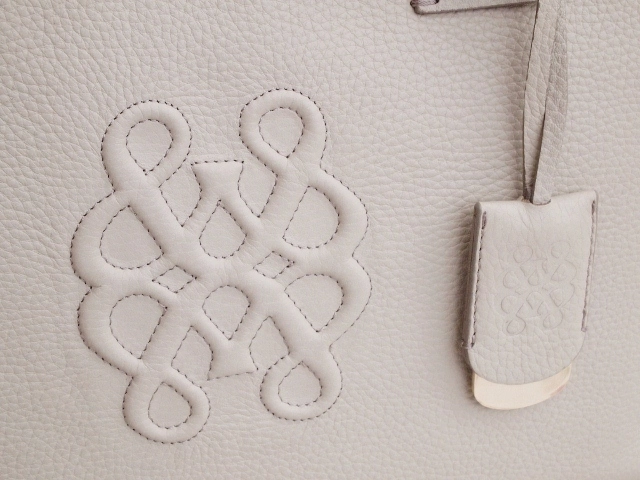 Though I'm not usually one for choosing neutral shades, I actually really like the delicately grey-tinged cream colour of this bag as it can be paired with almost any other colour without clashing, making it a very versatile piece when it comes to coordinating outfits.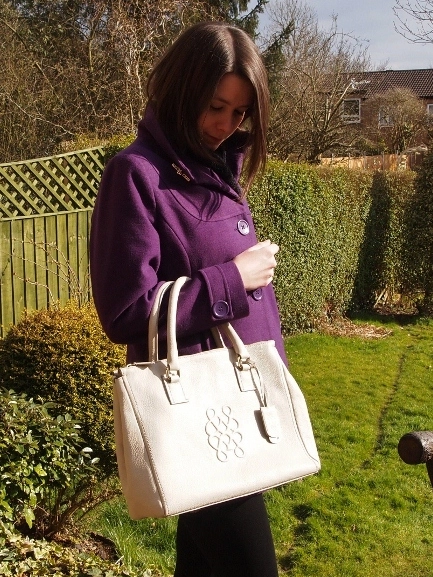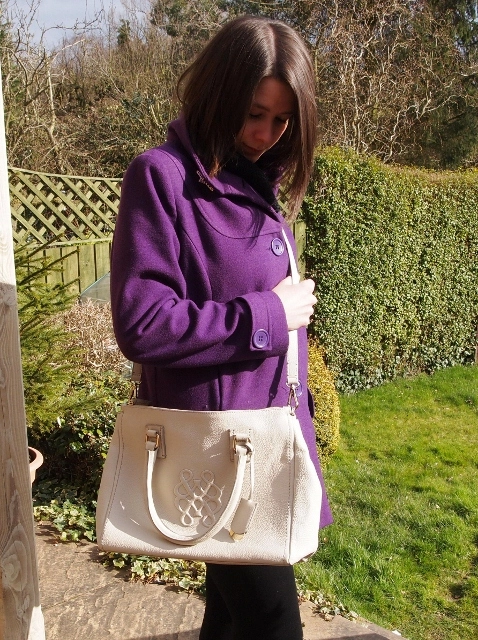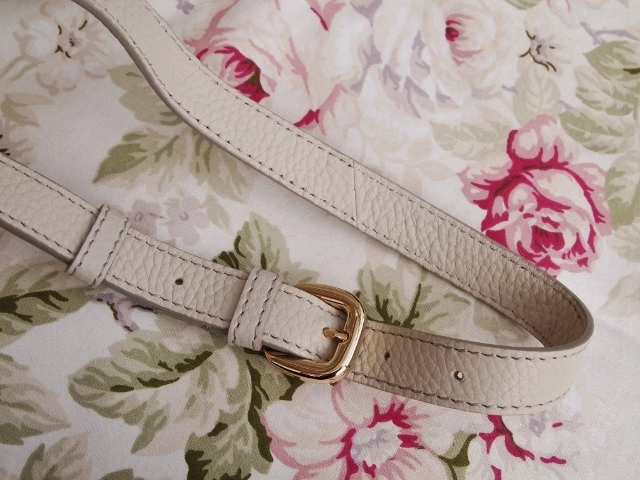 The Embossed Tote can be carried in several ways as well, making it even more versatile.  It has two strong, padded handles so it can be carried in comfort by hand, and it also comes with a removable shoulder strap.  The shoulder strap adjusts with a buckle, like a belt, meaning it stays exactly where you put it and won't slip out of place like the sliding adjustments on some cheaper bags do.  This is a real bonus for me, as I always end up unwillingly adjusting my bags by accidentally tugging on the strap, but the buckle solves that problem.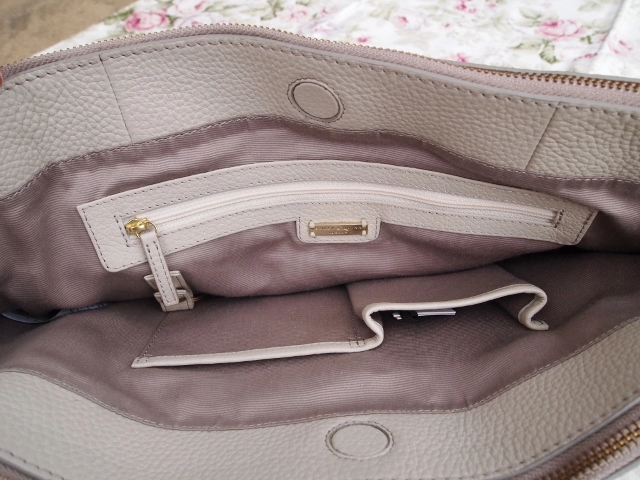 Perhaps most importantly, the trapezium shape of the bag lends to it being spacious enough to fit the essentials, and a whole lot more.  As such, it is suitable for just about every occasion, and whether you're using the bag for work, university, an evening out or for every day use, it has room for everything you need.  The bag has three main compartments, and many useful features.  The centre compartment is where I keep the items I carry with me every day, such as my hairbrush, make up bag and bottle of water.  It contains a small zip compartment for all your valuables, two open pockets, including one for your phone, and a handy key holder to keep your keys safe, and fastens with a magnetic dot.  The other two sections fasten with secure zips, and it is in these pockets that I keep my diary, books and folders for work and university, and my purse, as I feel it's safer when zipped away.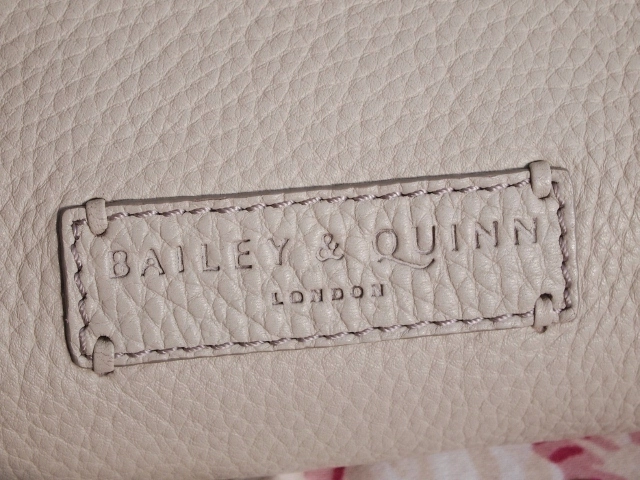 Since receiving this bag, it has become an integral part of my daily wardrobe.  Its size, space, appearance and quality are all top-notch, and I will be using my Bailey & Quinn Embossed Leather Tote Bag with pride for many years to come.  As will my mum and grandma too, I imagine, as they keep asking to borrow it!  The bag is available to purchase online for £179, although it currently has 20% off and is on sale for £143.20, so grab it cheaper while you can!  You can also view the black version of this bag and the rest of the Bailey & Quinn range online here.
Naomi x
*This Bailey & Quinn Embossed Leather Tote Bag was sent to me on behalf of Debenhams for review purposes.  All opinions expressed are honest and my own.*