Posts tagged
Lipgloss
4
Last month, Cargo Cosmetics, a highly sought after brand known for its use on TV and film sets worldwide, launched in the UK at Debenhams.  The brand boasts better, easier, smarter products with the latest innovations in beauty, that give a high-definition, flawless finish from all angles.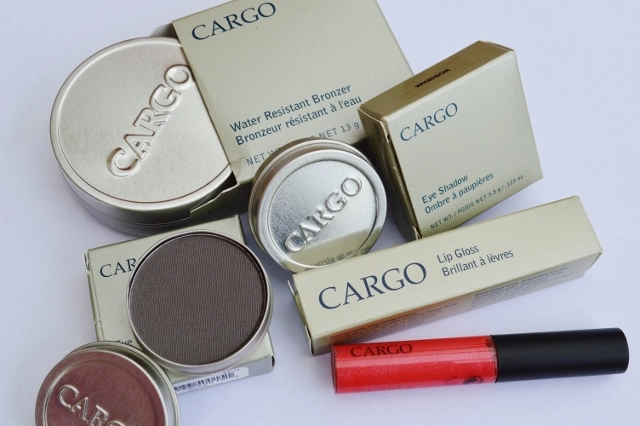 Cargo's range features a wide selection of high quality make up items, including lip gloss, eye shadows, water resistant blushes and bronzer, foundation, liners, mascara, brushes and carefully concocted palettes, sets and quads, all of which look simply slick in Cargo's award winning silvered packaging.  I was recently sent a few products from the range to try, these being two Eye Shadow Singles in 'Flint' and 'Windsor', a Water Resistant Bronzer and a Lip Gloss in 'Route 66′, and I have been nothing but impressed by their quality.  Here are my thoughts on each…
Eye Shadow Singles in 'Flint' and 'Windsor' – £12.00 each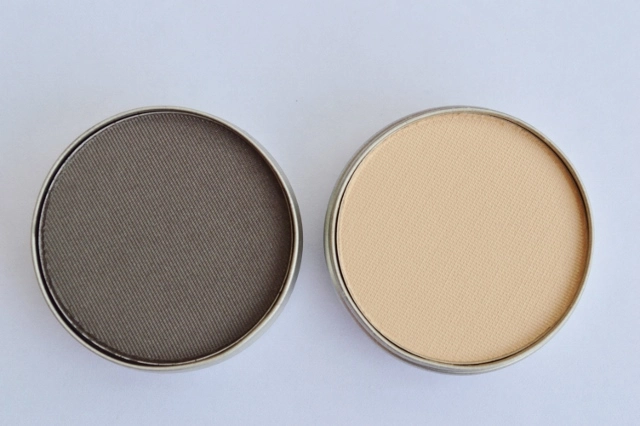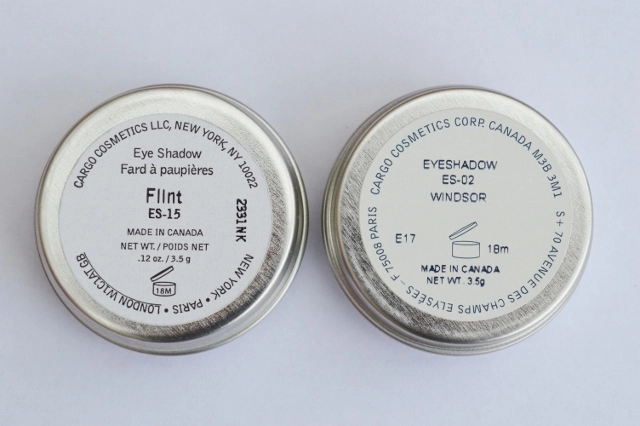 Cargo's Single Eye Shadows come in twelve shades, featuring daring brights and more neutral tones, in either matte or shimmer.  The two shades I was sent are 'Flint', an ashy grey, and a pale peachy cream called 'Windsor', both of which have a very slight shimmer.  Both shadows have a soft, velvety formula, and they're not too powdery.  Because of this, I find they apply really smoothly, and give very little fall out so it's easy to create a sharp look, with hardly any mess.  The pigmentation is also impressive, and it doesn't take much of the product to get a bold finish.  My favourite thing about the shadows, though, is how long they last.  After morning application, the eye shadow stays put without the use of a primer until you're ready to remove it, and it barely gathers in the creases at all.
Here's how the eye shadows look worn together.  I used 'Flint' as a base up to the eye crease, and 'Windsor' above the crease and in the corner of each eye.  'Windsor' works really well as a highlighter eye shadow, and 'Flint' is the perfect shade to create a subtle smokey look.

If you like the look of Cargo's Eye Shadow Singles, they are available online here at Debenhams, and cost £12.00 each.
Water Resistant Bronzer – £20.00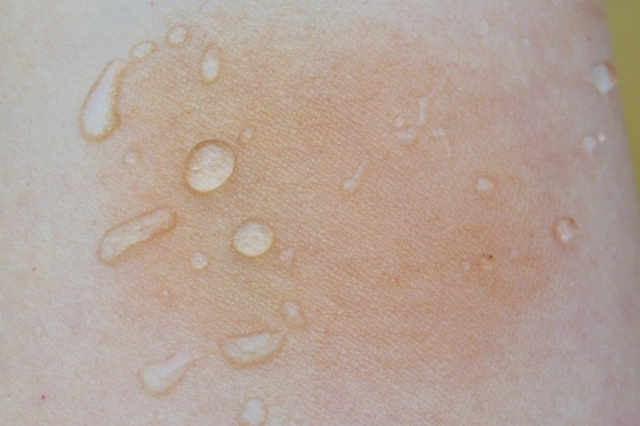 Cargo claim that their Water Resistant Bronzer is a world first, as it contains a silicone-coated talc that adheres firmly to the skin, making it long-lasting even in water.  This makes it perfect for summer, as it gives skin a healthy glow with the appearance of a natural tan, and will survive a dip in the sea or pool, and stay put even through perspiration.
As you'd expect, I decided to put the water resistance of the bronzer to the test, and I'm pleased to report that water just slides right off it – as you can see in the picture above!  Even with some rubbing it takes a while for the colour to fade, but it fades evenly and doesn't go streaky, which is always good news.  Luckily though, it removes easily with make up remover, so there's no need to worry about it being stubborn.
In terms of colour, Cargo's Water Resistant Bronzer gives a fairly subtle bronze shimmer that looks great even on pale skin like mine, but it can be built up to create a bolder look if you prefer.
This wonderful Water Resistant Bronzer has well and truly converted me to the bronzed look, and is available here at Debenhams, for just £20.00.
Lip Gloss in 'Route 66′ – £7.50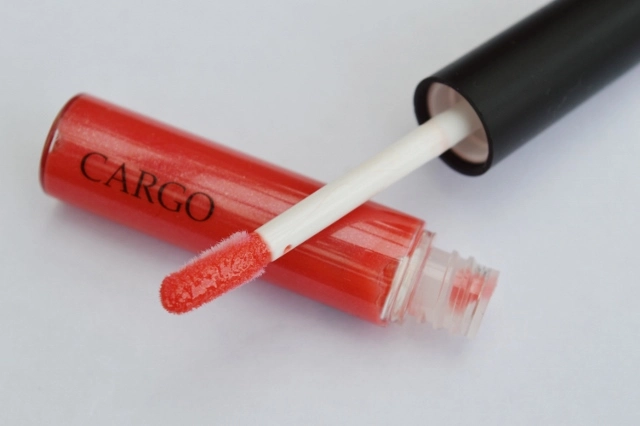 All of Cargo's Lip Glosses are clinically proven to last up to six hours, a statement that I can vouch for, and they have a moisturising formula that isn't sticky and leaves your lips feeling incredibly soft.  The gloss tubes are dinky enough to carry with you at all times, and they come with a just as dinky price tag of just £7.50.  I really like the applicator that comes with the gloss as its flat, rounded shape and soft padding makes for precise application.  However, I'm not a massive fan of how the gloss smells.  I really like sweetly scented glosses, but this one is almost scentless, other than a slight plasticky smell that is slightly off putting.  Thankfully it doesn't taste horrible though!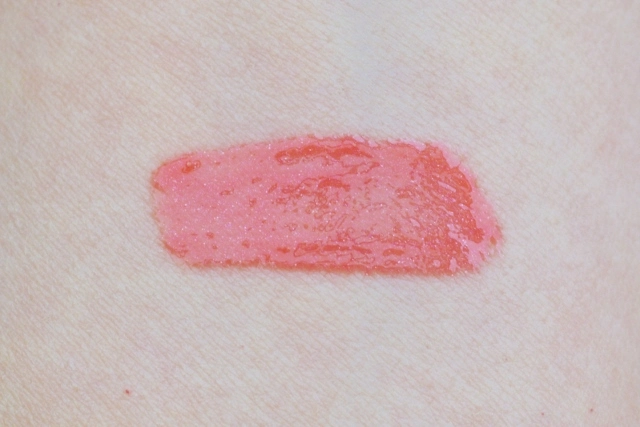 The shade I was sent, Route 66, is a coral pinky red which is packed full of shimmery particles that give the gloss a lovely, long-lasting shine.  The colour applies very subtly for a natural touch of pink, but like all of Cargo's products that I've tried it can be layered to create a deeper colouring.  Here it is after one coat: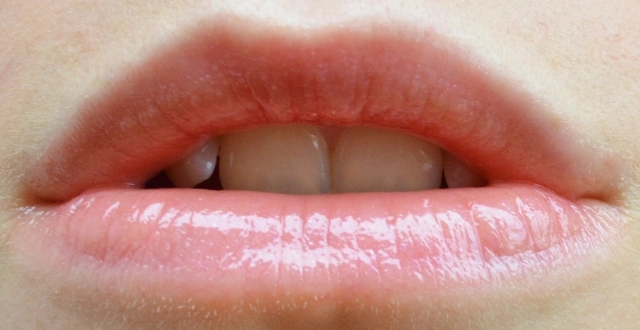 Cargo Cosmetics Lip Glosses come in a wide range of shades (eighteen, in fact), including an unusual but beautiful gold shade, and are available online here.
If you like the look of any of Cargo's innovative cosmetics, or you want to find out what else they have to offer, the full range is available to browse and buy online at Debenhams.  Do you think you'll be giving any of their products a go?
Naomi x
*These Cargo Cosmetics products were sent to me by Debenhams for review purposes.  All opinions expressed are honest and my own.*