Mini Nail Varnish Haul featuring Models Own and Barry M
Hi everyone,
Just a quick post from me today as I want to share with you my recent nail varnish buys.  As well as the Models Own sale items I ordered a few weeks ago, I have acquired a few more shiny pretties lately.  In fact, they're ALL glittery!  It must be the time of year, what with the party season and Christmas just around the corner.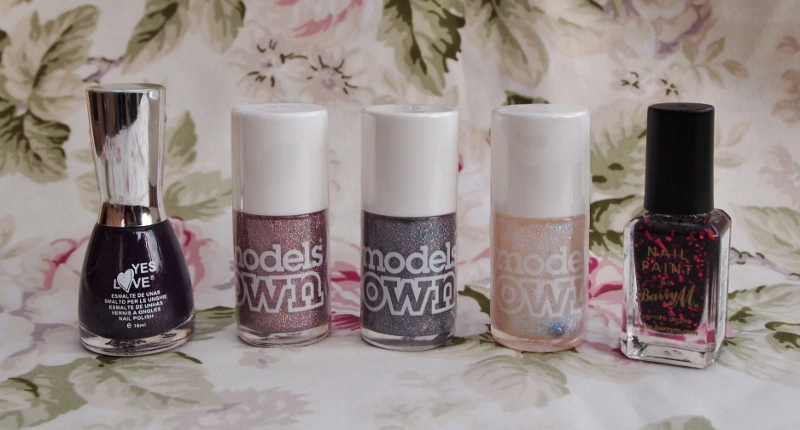 The most exciting new varnishes in my collection are three from the new Models Own Wonderland range.  The range features five sparkly, wintery glitters, all of which give a different stunning effect.  The three I went for are…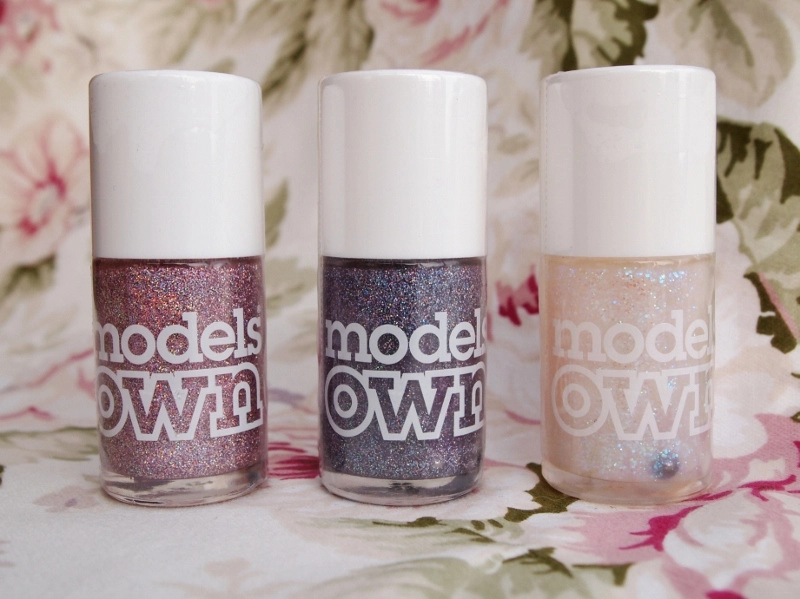 From Left to Right:
Northern Lights (pink micro holographic glitter)
Southern Lights (purple micro holographic glitter)
Jack Frost (Blue micro glitter in clear varnish)
Aren't they ABSOLUTELY BEAUTIFUL??  The photos really don't do them justice.  I can't wait to try them on!  I nipped into Boots to buy these yesterday and was extremely pleased to find them included in a 3 for 2 offer, so I got all three for a total of £10, saving £5.  If you want the whole set I recommend you grab these whilst they're on offer as it works out cheaper than buying the full boxed set from the Models Own website!
The next varnish in my little haul is a new one from Barry M – Ruby Glitter.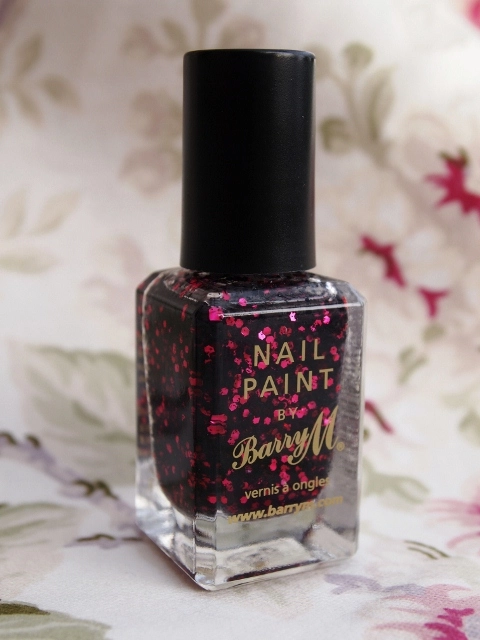 Barry M released this shade along with a few other glitters a few weeks ago.  There are quite a few in the range that I would like (especially Amethyst Glitter), but I went for this one first because I instantly fell in love with it.  It consists of different sized flecks of black glitter, studded with red/magenta glitter.  It reminds me of Valentines Day (my birthday) for some reason…  It just has an air of passion and luxury about it!  Like most Barry M Nail Paints, Ruby Glitter retails for an affordable £2.99.
The final little gem in this haul is one that my mum brought back from Portugal last week – a lush purple shade from a range called 'Yes Love'.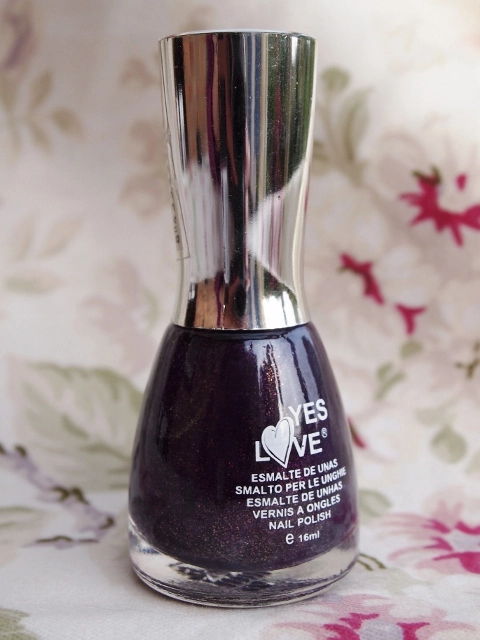 This varnish is Cadbury purple with a delicate golden shimmer running through it.  I'm wearing this at the minute and it looks really lovely on.  Apparently it only cost a bargainous 1 euro as well, which is a miniscule price tag for such a good quality varnish.
I'll be reviewing all of these varnishes over the coming days and weeks, starting tomorrow with the 'Yes Love' purple so keep an eye out.  Which is your favourite so far?
Naomi x
20 comments