Posts tagged
Lacquer
0
Evening all,
Are you ready for Christmas yet?  I am!  This month has gone really quickly, and I have now opened all 24 doors of my Ciate Mini Mani Month advent calendar.  This week has been my favourite week of all – Ciate really did save the best until last in my eyes!  Here are the final six minis in all their glory… (All pictures are clickable for a closer look.)
Day 19 –
Cookies and Cream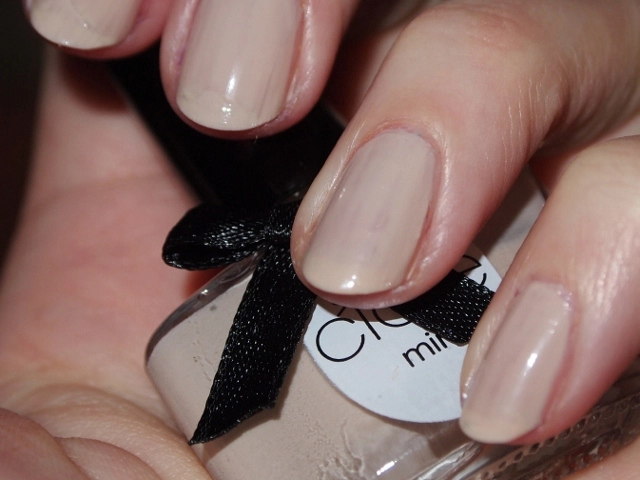 I'm sure I've said many times before that I'm not really a fan of nude shades, but I have made an exception for this one.  Cookies and Cream is a creamy nude beige colour, and it looks so clean and sophisticated on the nail.  The above photo shows two coats of varnish, and as you can see the coverage isn't completely opaque, but three coats would do it.  A gorgeous neutral shade, perfect for the office!
Day 20 –
Magic Carpet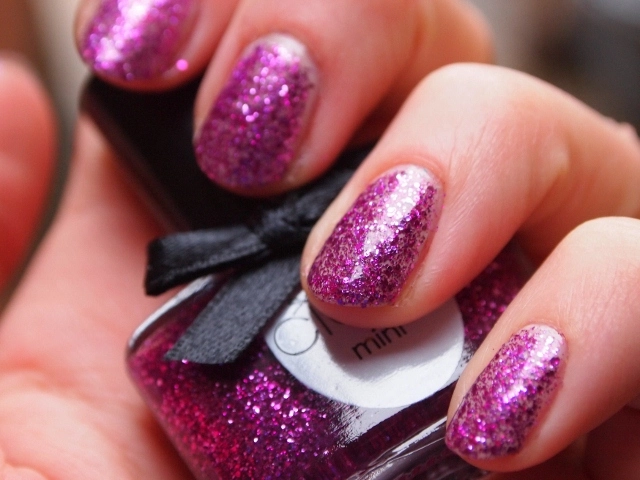 Magic Carpet is the second exclusive shade to the Mini Mani Month, and it is one of my absolute favourites in the whole calendar.  The varnish is a beautiful dark magenta, and it is made up of large and micro glitter flecks.  It took three coats of Magic Carpet over two coats of Cookies and Cream to achieve the above look, which is rather a lot of varnish, and in all honesty it didn't take to my nails very well.  The glitter didn't dry that quickly, and it seemed to melt the colour underneath slightly so it peeled off.  I think I'll use this as a thinner top coat in the future, or just wait a lot longer for it to dry.
Day 21 –
Fade to Greige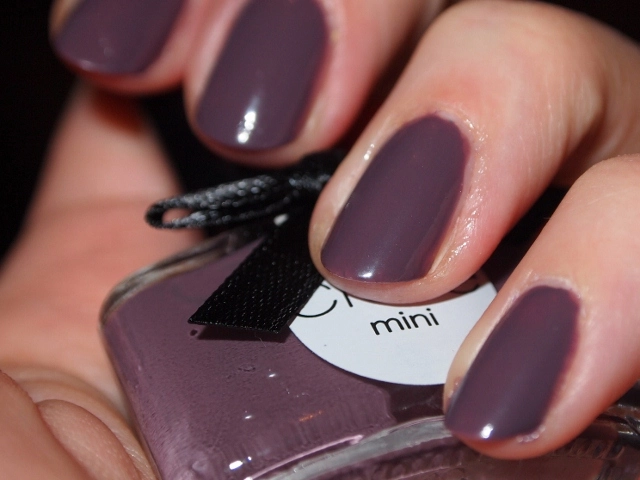 I absolutely adore Fade to Greige.  It is a very dark grey with a violet undertone, which I think would compliment any colour.  The formula is lovely and creamy too, so it is a pleasure to apply and dries very quickly.  Another classy, sophisticated shade, perfect for versatile every day wear.
Day 22 –
Sundance
Caviar
Pearls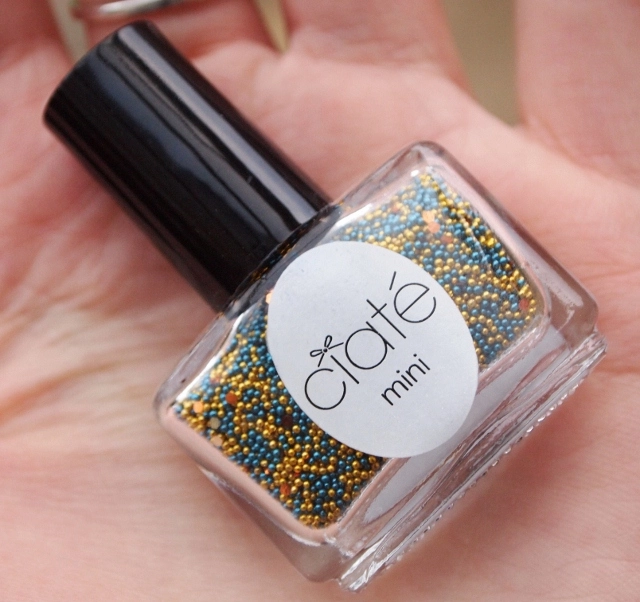 Unfortunately, I haven't had time to try these Sundance Caviar Pearls yet, but I imagine they'll have the same easy application and lasting power of the other pearls in the calendar.  Sundance is made up of yellowy gold and bright blue beads, with a few flecks of gold glitter scattered throughout.  I must say, I am a caviar manicure convert after trying Ciate's Mini pots, but this shade is probably my least favourite of the four in the calendar.
Day 23 –
Mojito

and Day 24 –

Enchanted Rose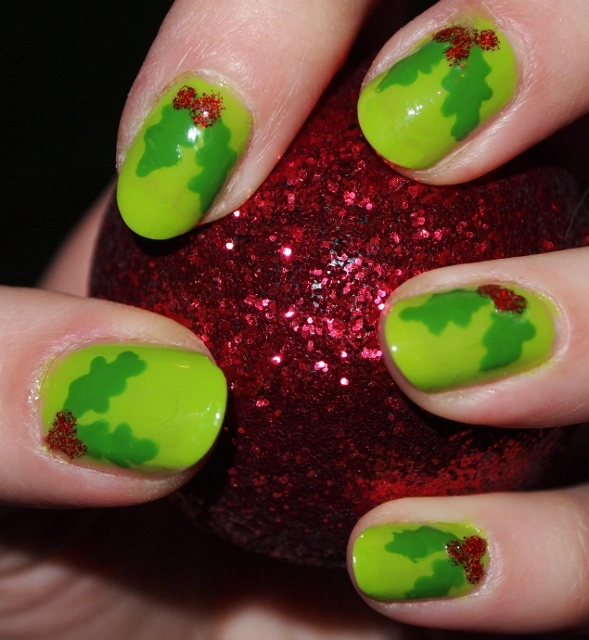 The last two days of the Mini Mani Month featured two Christmassy shades – green and red.  Day 23 gave me Mojito, a creamy lime green which forms the base of my holly nail art!  It applies like a dream and even, opaque coverage takes just two coats.  Mojito is actually a lot less fluorescent than it looks in the photo, which is a positive thing in my opinion as there is definitely such a thing as being too bright!
Today's shade, the final shade in the box, was the third exclusive shade – Enchanted Rose – a beautiful red glitter varnish.  Enchanted Rose forms the berries of my holly nail art, and it has a very sparkly finish, perfect for Christmas day.  Unlike some glitters, it isn't overly sheer, so it wouldn't take much to build up a bold, bright glitter look.  Another winner!
And to finish, here is a picture of two coats of Day 6 shade, Angel Wings, which I didn't have time to swatch in Part 1…
Overall, I have been extremely pleased with the Ciate Mini Mani Month.  The range of colours and finishes in the set is fantastic, and it was definitely worth every penny.  I will be using all of these a lot in the future, I imagine!  I'm looking forward to trying some more nail art designs with them.
That's it from me for today…  I hope you all have a wonderful Christmas day tomorrow, full of love and laughter!
Naomi x
PS. Here are Part 1, Part 2 and Part 3 of my Ciate Mini Mani Month Round-Up, as well as my introductory post!