Posts tagged
Pink
1
I've been seeing a lot of adverts lately for Imperial Leather's Foamburst Luxurious Body Washes, and have been quite curious about them, so when Imperial Leather asked me to review a couple of Foamburst products for them I happily accepted!  The range features seven fragrances, and each one has its own eye-catching Genie to represent it…
See what I mean?  The two scents I received are Uplifting Lime & Grapefruit, and (one that really suits my blog) Bewitching Blackberry & Wild Fig.
As far as appearance goes, these body washes definitely look the part.  I love the contrast of the bright colours on black, and the curved cans emphasise the luxury element.  They look fab lined up on my bathroom shelf, and the cans are practical too as the press down top is easy to use and prevents too much gel coming out, which is essential with these!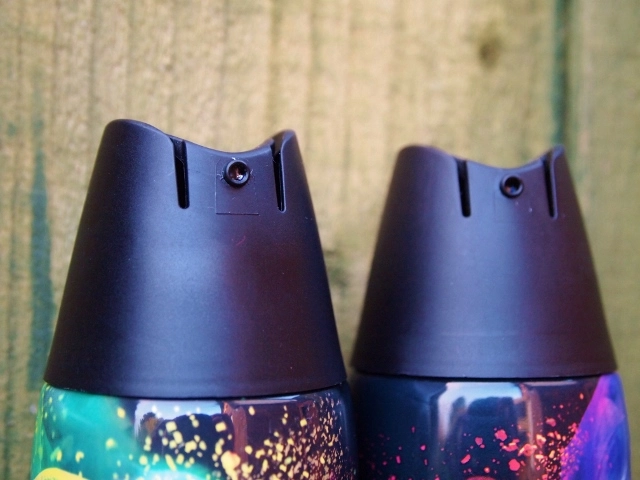 When I first saw that I'd been sent Uplifting Lime & Grapefruit, I was slightly dubious as I'm not usually a fan of citrus bath and shower products – they remind me too much of washing up liquid!  This one is actually quite nice though, as the zestiness of the lime is cut through with an earthy undertone of grapefruit, which makes for a refreshing morning shower.  I think my fiancé would like this one as the scent is quite masculine.
Bewitching Blackberry & Wild Fig is easily my favourite as it smells rich and beautiful.  I'm a sucker for sweet scents, and the Autumnal fruity fragrance of blackberry and fig has a hint of vanilla running through it that adds a touch of decadence.  This one's perfect for a pampering evening bath, which is just what you need during these cold months.
The scent of both Foambursts also lingers on the skin for a long time after use, which is what I look for in a good body wash, so these definitely pass the test.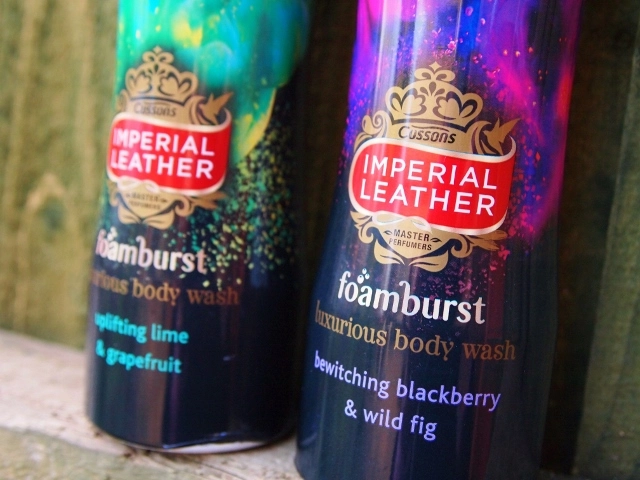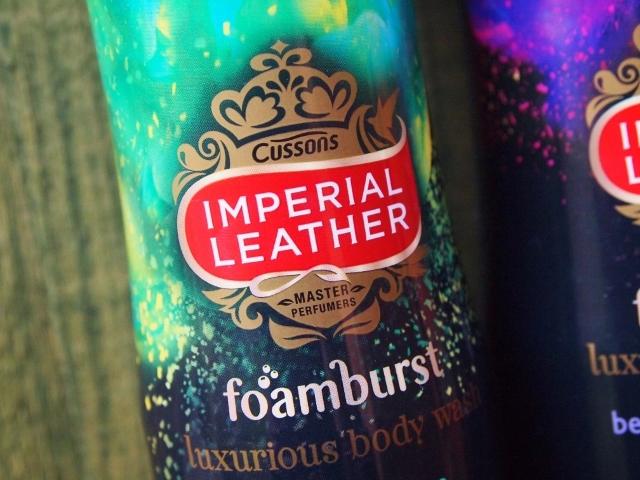 Foamburst is a very apt name, too.  The body wash leaves the can as a pretty coloured gel (green and purple to match the cans), but when rubbed turns into a gorgeously silky soft white foam, which feels lovely and luxurious on the skin.  You only need a small amount of gel (about the size of a £2 coin) to produce enough foam to cover most or your body, which is really impressive!  You can get 40 washes out of one can as well, which is absolutely worth the money.
The can also states that the foam is great for shaving, and though I haven't tried it yet, I'm definitely going to be using it when I next shave my legs.  I currently use a gel to foam shaving foam which doesn't smell that nice, so it'll be nice to use something a bit nicer!  It'd be good for men to shave with too, I imagine.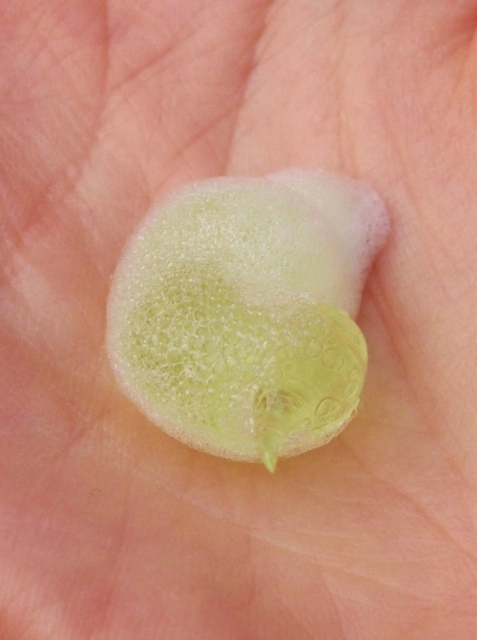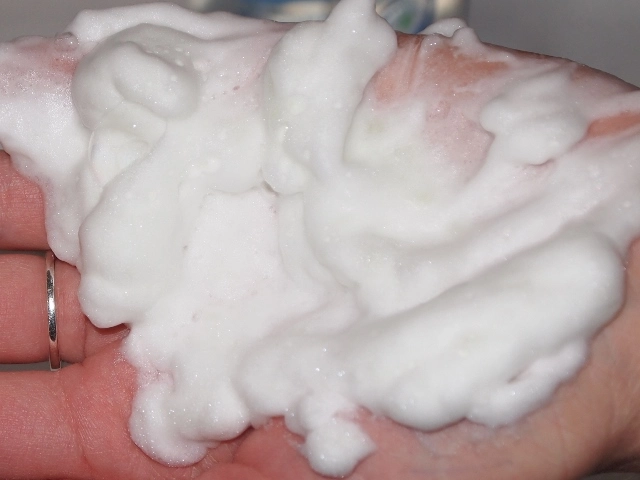 Imperial Leather's Foamburst Luxurious Body Washes usually retail for around £3.50, which is well worth it if you want a luxury shower product that goes a long way, but they're currently on offer in Boots for £2.00, and on Ocado for £1.99, which is even better!
Naomi x
*These Imperial Leather Luxurious Body Washes were sent to me for review purposes.  All opinions expressed are honest and my own.*