NOTD: GOSH 'Frosted Purple'
Earlier this week I nipped into Superdrug whilst shopping with my mum, and whilst browsing the make up stands I spotted this gorgeous nail varnish by GOSH. Most GOSH varnishes usually retail for £3.99 each, but the range of 'Frosted Sand' glitters, which are very similar to OPI's Liquid Sand collection, are currently discounted to £1.99. I was instantly drawn to this shade, 'Frosted Purple', as the colour looked incredible in the bottle, so I snapped it up and couldn't wait to get it home to try it out.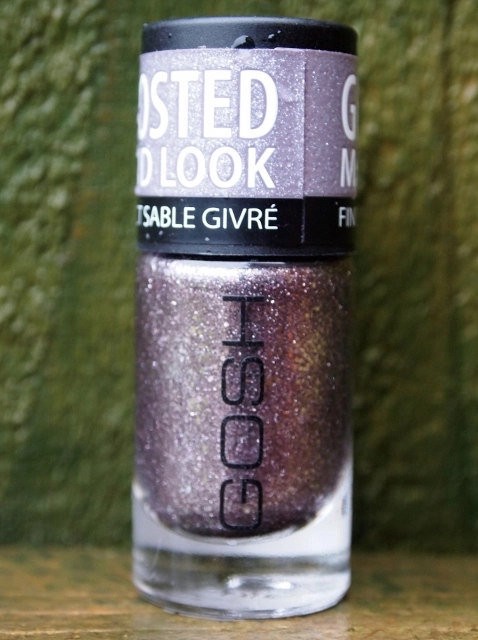 'Frosted Purple' is a simply beautiful colour, and is neutral enough to wear with just about anything.  It's a dark silver tone with a lilac tinge, and consists of two sizes of glitter – a very fine micro glitter, with larger flecks throughout. The varnish dries matte, which is quite unusual for a glitter varnish in my experience, and is textured like 'frosted sand'.  It feels slightly rough to the touch, but I've used far rougher glitters in the past.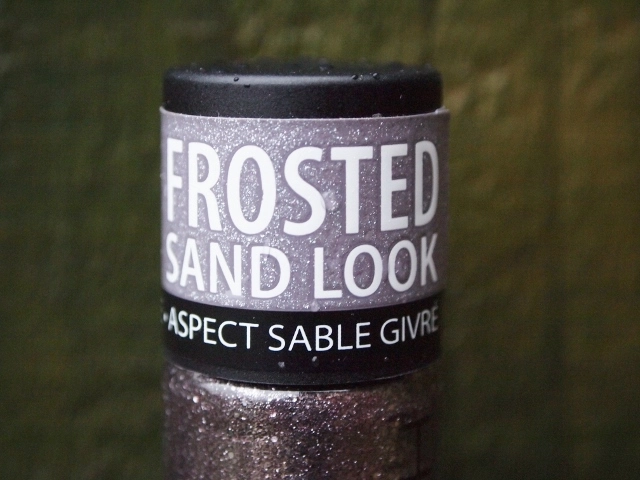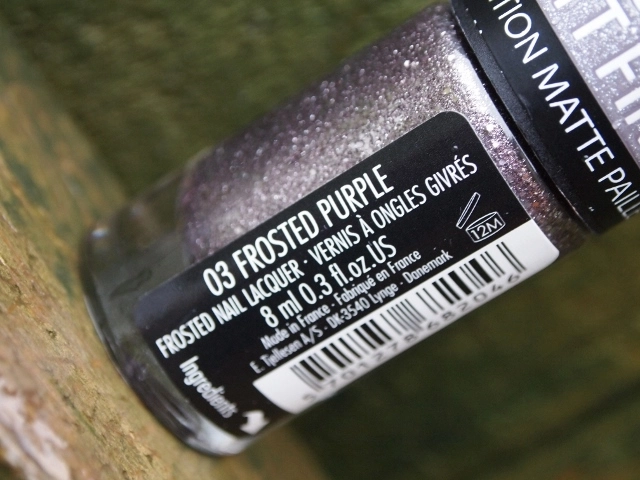 Now, I know this is a bold statement to make, but I think this varnish is the best glitter varnish that I have ever owned/tried. It even beats my trusty favourite brands, Barry M and Models Own.  Most glitters need layers and layers for full coverage, but not this one. My swatches show the coverage after just one coat. That's right, ONE COAT! And it really doesn't need any more than that, as it's completely opaque. The formula is lovely too – very smooth and not at all gloopy, so you can actually brush it on (the brush is nice and wide, yay) rather than dab it on, as is usually required with glitters. It also dries very quickly for a glitter.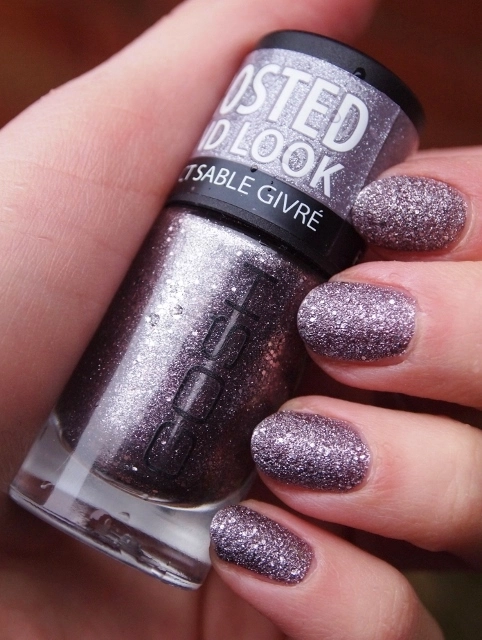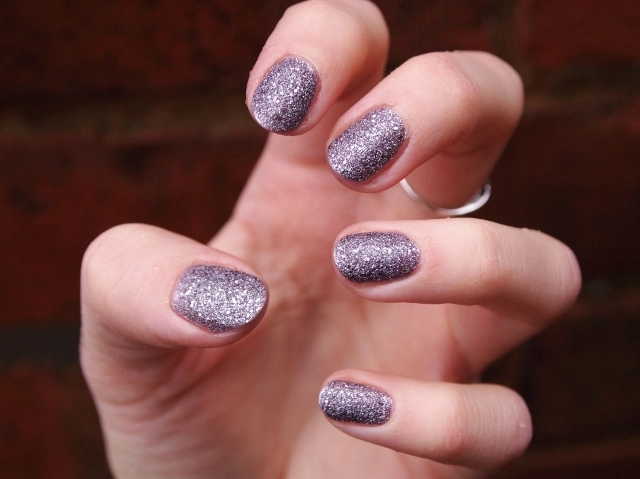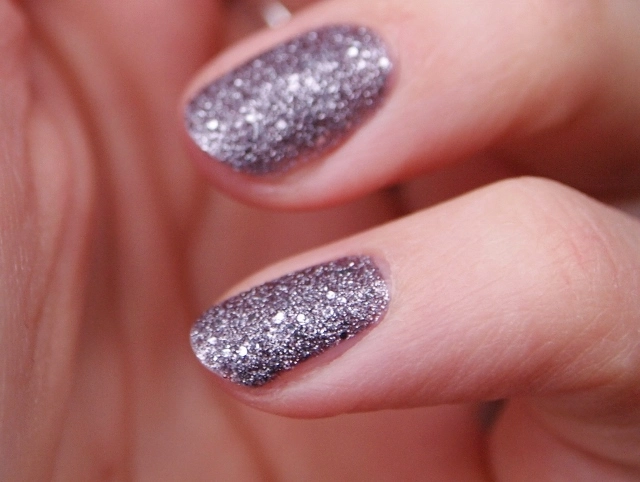 In terms of hardiness, I've been wearing 'Frosted Purple' for three days now, and the tips of my nails are just starting to show signs of wear. There are no chips or anything though.  I can tell it's going to be a pain to remove as it has the same texture as Models Own 'Northern Lights' and 'Southern Lights' which are really tough to get off, but it's a small price to pay for such a high quality glitter.
EDIT: I was wrong!  The varnish was actually really easy to remove with a normal nail varnish remover, and it barely took any soaking or rubbing to get it to budge.  I'm very, very impressed.
I spotted four shades in the 'Frosted Sand' range, all of which are Toluene-free and Formaldehyde-free.  'Frosted Silver', 'Frosted Gold', 'Frosted Purple', and 'Frosted Plum', which I think is a new addition, and is next on my nail varnish shopping list!  Will you be trying any?  If so, get on down to Superdrug quick to take advantage of the £1.99 offer!
Naomi x
5 comments