What I Wore: Rat Fan
Have you ever found an item of clothing that is just so perfect it could've been made with you in mind? Well for me, this t shirt is one of those items. I love rats, I love Batman, I love black clothing, so what better than a black 'Rat Fan', Batman-style t shirt?!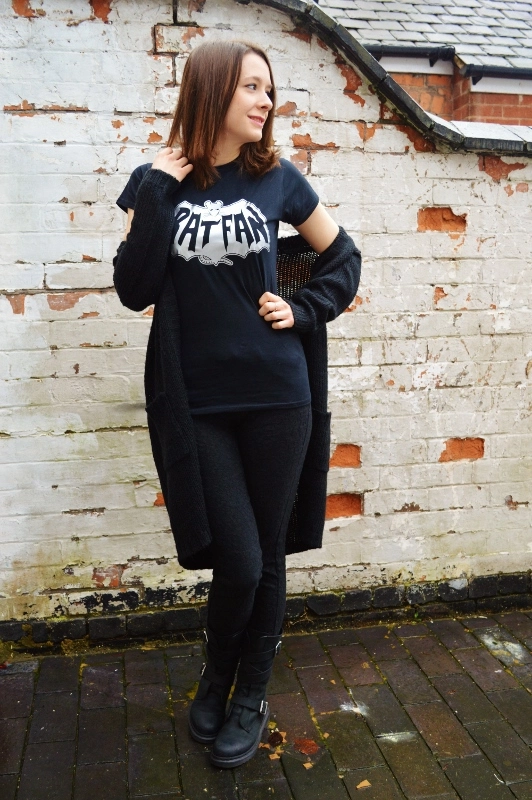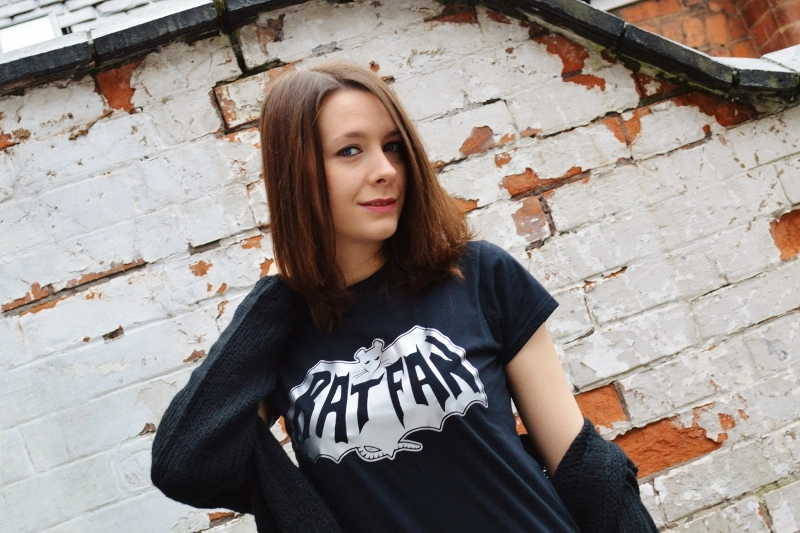 ratsratsrats Rat Fan T Shirt / Primark Long Black Cardigan / Blue Rags Black Ornate Embroidered Trousers / Dr Martens Lauren Boots
I bought this t shirt for £14.99 from an online store called ratsratsrats, which specialises in rat-themed clothing, accessories and gifts.  I've ordered a couple of t shirts from them now and I'm always really impressed with the quality.  The fabric is really soft and comfortable, the fit is great and the print is always high quality.  I also like the length of ratsratsrats tees as they sit below the hip, which I prefer.
I teamed the t shirt with my favourite winter cardigan, and a pair of Blue Rags black embroidered trousers, which are so warm and comfy.  They're also patterned with a beautiful embroidery-style damask, which you can see clearer on the red pair I styled here.  My Dr Martens Lauren Boots make an appearance too, of course.
This outfit is pretty much my go-to outfit for cosy, lazy weekend days, and is perfect for nipping out to the shops, or slouching around the house in.
Naomi x
One comment