What I Wore: Stag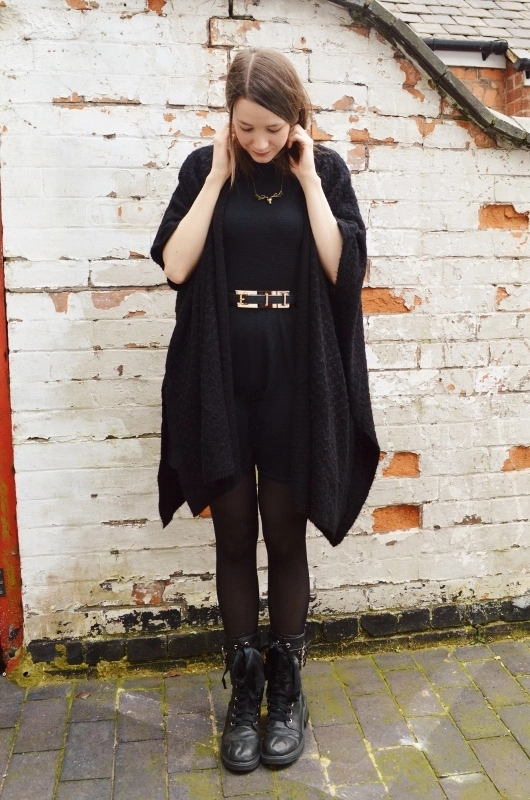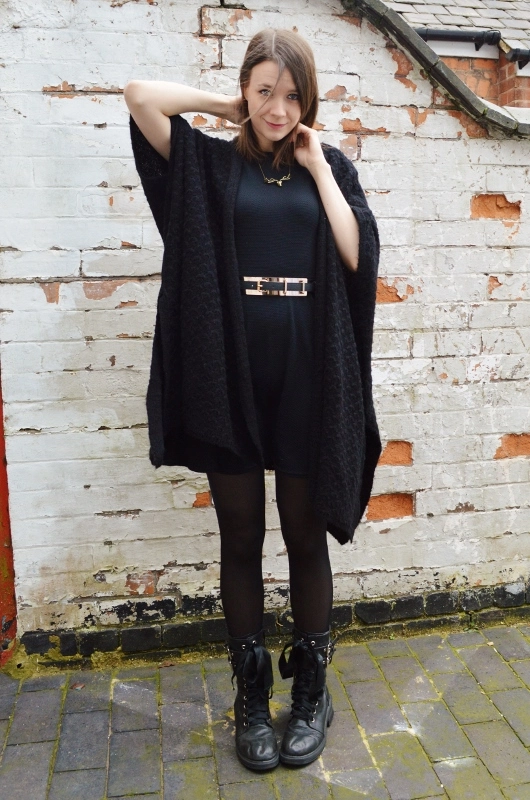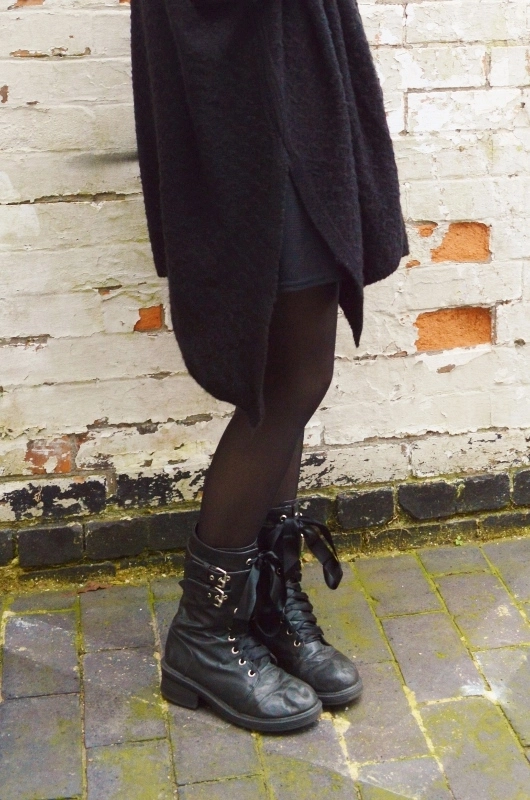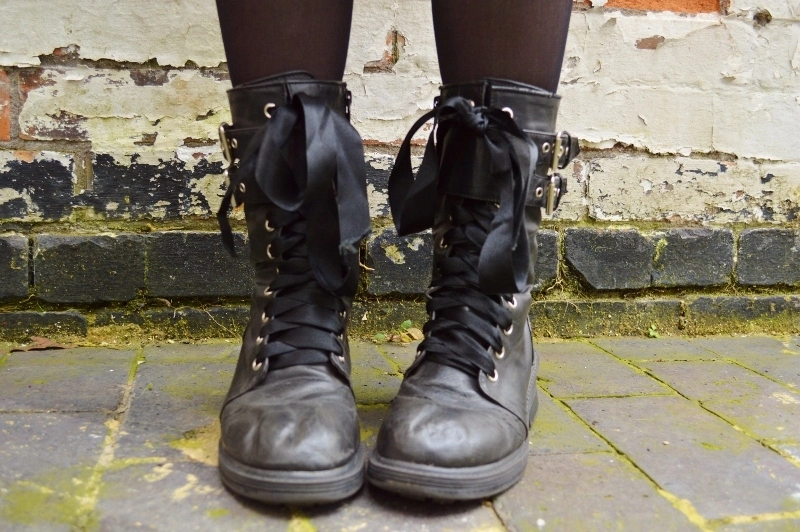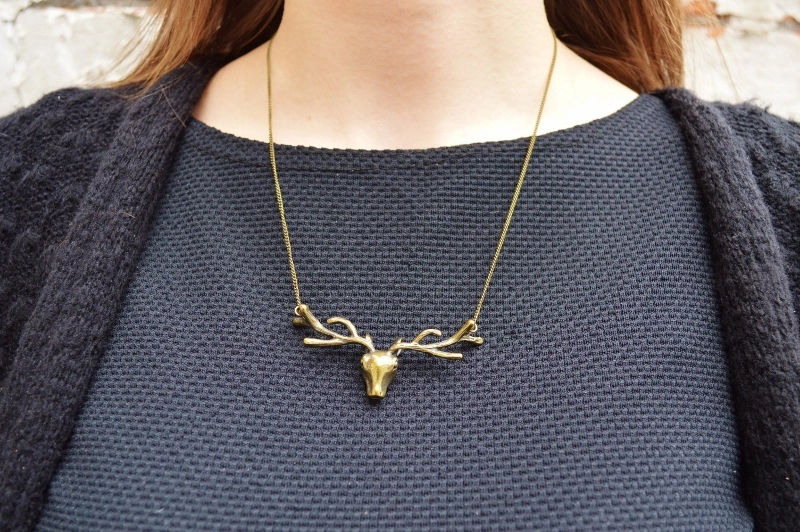 Primark Skater Dress / Primark Light Knit Cape / Primark Metal Waist Belt / Unbranded Stag Necklace / Schuh Biker Boots
After my foray into brightly coloured floral last week, today's outfit post is back to my usual 'black on black'.
I can't get enough of my new Primark cape at the minute.  It's lovely and light so is perfect for every day wear during spring, and looks great with pretty much anything.
The dress is one of my wardrobe staples, and has already seen me through a couple of years of wear.  I'm not usually a fan of high necks as I find them irritating, but this one is surprisingly comfortable and flattering.  Team it with a statement necklace, like this antique gold stag head, and a waist belt, and you're good to go.
I found the boots lurking at the back of my wardrobe last week.  I haven't worn them for years, and they were a bit battered when I pulled them from the depths of my closet, but I think they look all the better for it.  They were originally from Schuh, but I replaced the laces with black ribbon when I first bought them.
Naomi x