Posts tagged
boohoo.com
6
I know we all love a good freebie, so I thought I would let you know about a great one I found today whilst browsing the supermarket!  Every copy of this week's More magazine (Issue 774) comes with a FREE Models Own nail varnish or lip gloss, worth £5.00 each.  The magazine only costs so £1.50, so you are getting a VERY good deal!  Even if you buy four copies to get every freebie, you are still only spending £1 more than ONE of these freebies is worth – amazing, right?  Oh and don't be put off by the low price tag of the magazine…  I know some cheap magazine freebies are 'limited editions' which aren't actually up to scratch with the rest of the brand, but this is the real deal.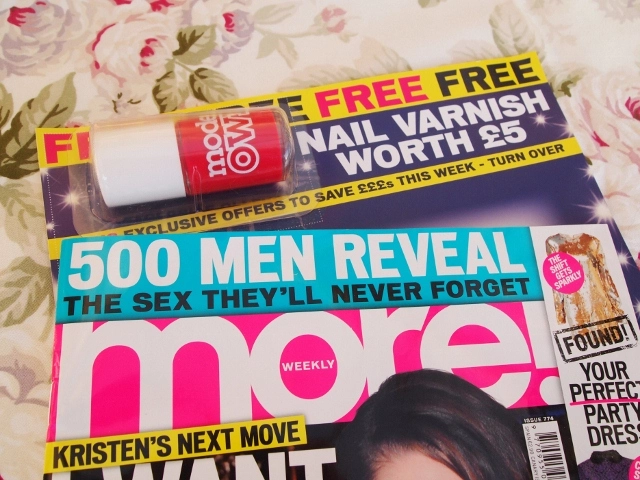 There are two nail varnish shades to choose from (Raspberry Crush and Nude Beige), and two lip glosses (a pink and a red).  The freebie I went for was Raspberry Crush, a gorgeous raspberry pink which I actually had my eye on a couple of months ago – I'm glad I didn't buy it at the time now!  I haven't yet tried Raspberry Crush on my nails, but it looks like it has a lovely creme finish and I can't wait to give it a go.
The magazine also comes with a free Miss Selfridge Lucky Gift Card, which gives you a surprise discount in store, between £1 and £500.  There are also several other exclusive discounts in the magazine, such as 20% off at boohoo.com, Rock N Rose, Essensuals Hairdressing and Motel, and 25% off a spray tan at the Tanning Shop.  Oh and a couple of free drinks too.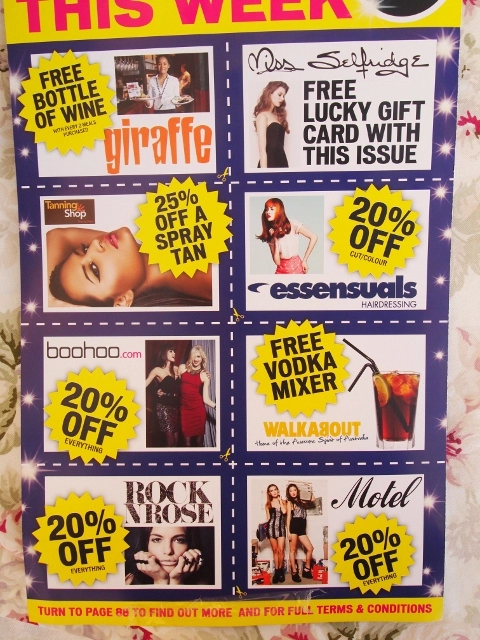 The magazine itself might be a little bit trashy, but who cares when you're getting a bargain as brilliant as this?!  The next issue of More goes on sale on the 27th of November, so you have 4 days left to get your Models Own freebie.
Naomi x