Posts tagged
Chips
1
I'm a little bit late with it this month, but here is my review of the May Degustabox, which unlike this post arrived on time towards the end of last month! The May box was a lot more savoury than April's, but it contained some really lovely stuff, most of which I'd never tried before.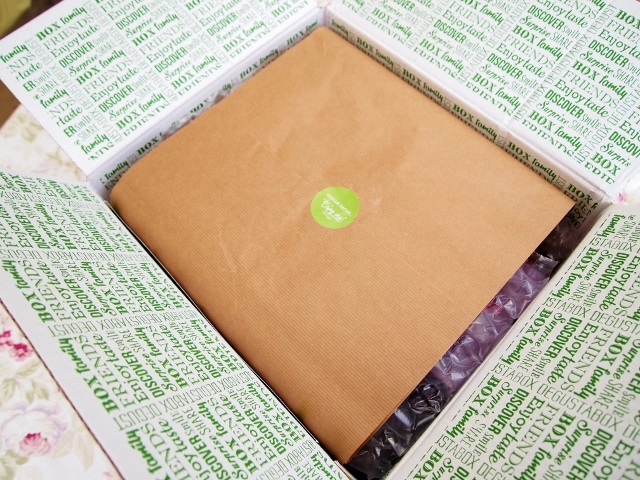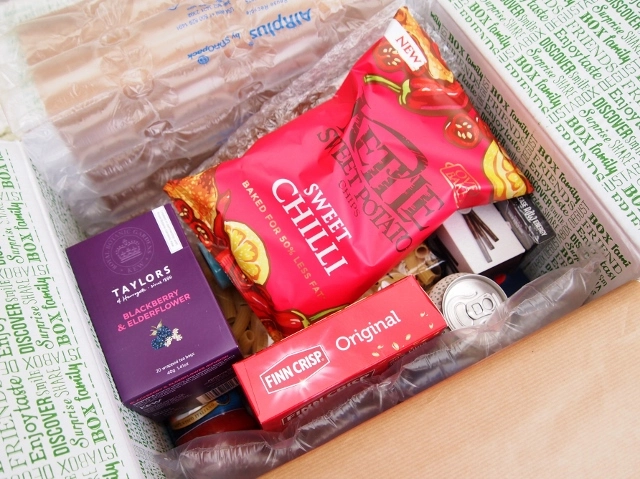 May's Degustabox contains ten brands, and thirteen individual items, with a total value of £21.46. However, the box costs just £12.99, so you're making a pretty big saving whilst getting to try some new, exciting foods! Here are my thoughts on each item…
Cawston Press Cloudy Apple Drink (RRP £1.00)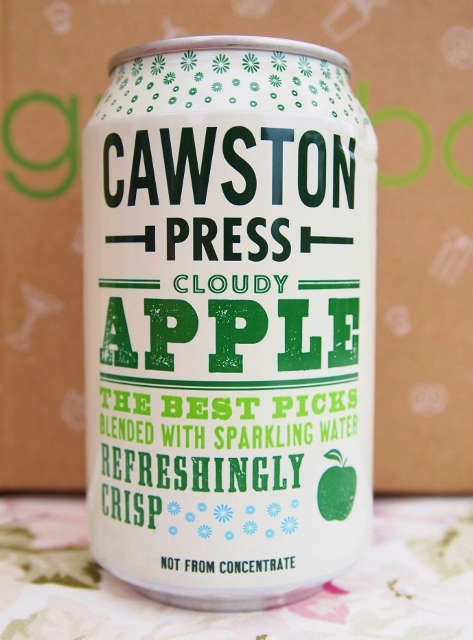 Cawston Press featured in April's Degustabox with their Rhubarb and Apple drink, which was absolutely gorgeous, so I was happy to find another offering from them in the May box.  Like the Rhubarb drink, this Cloudy Apple version contains no preservatives, additives or artificial sweeteners, and is made from fruit juice combined with sparkling water.  The drink isn't overly sweet, rather, it has a slightly sour tang, but it's nice.  I don't like it as much as the rhubarb flavour, but I'd still have it again as it's lovely and refreshing when chilled.
Taylors of Harrogate Blackberry & Elderflower Tea (RRP £2.99)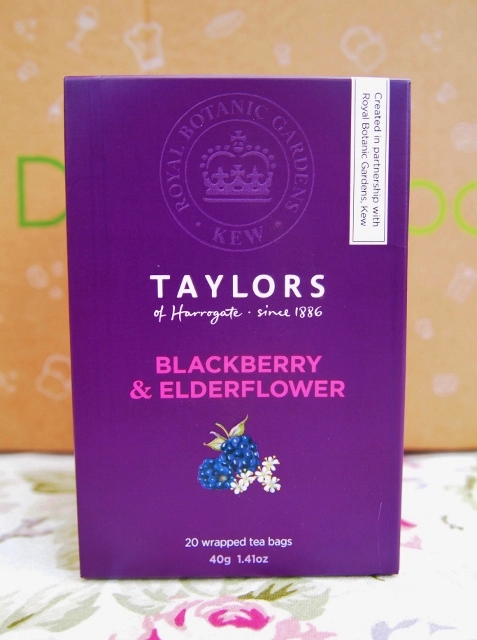 I really enjoy trying new teas and infusions, so this was another addition to the box that I was happy to see.  Taylors of Harrogate have a range of teas created in partnership with experts at Kew Gardens in London, and this Blackberry & Elderflower blend is one of them.  The box contains twenty individually wrapped tea bags, so they're ideal for popping in your bag when travelling, or going to work.  The flavour mix is really pleasant, offering a kick of blackberry with a subtle aftertaste of elderflower.  Perfect for summer when you fancy something light, rather than a big mug of breakfast tea with milk.
Raw Energy Chewing Gum (RRP £0.99 per box)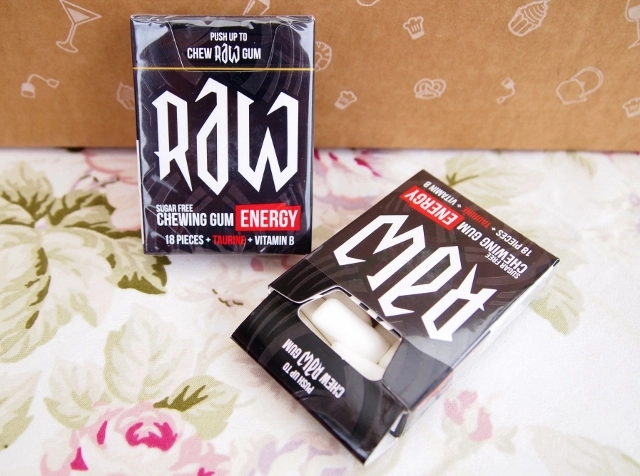 Raw is a sugar-free gum, which contains taurine and vitamin B, to give you a boost of energy on the go.  I absolutely hate energy drinks, especially those containing taurine as it makes me feel funny, so when I saw that these were basically a condensed version of an energy drink I was quite worried.  However, I decided to give them a go anyway.  They smell like Red Bull (yuck), but they taste slightly fruity (although that energy drink flavour is there too…), but to be honest they're not that bad.  They keep their chewy consistency for a long time, and they didn't make me feel any different despite the taurine.  That, for me, is a bonus, but if you actually want an energy boost from them you may struggle to get it.
Hornsby's Crisp Apple Cider and Strawberry & Lime Cider (RRP £5.00 for 4)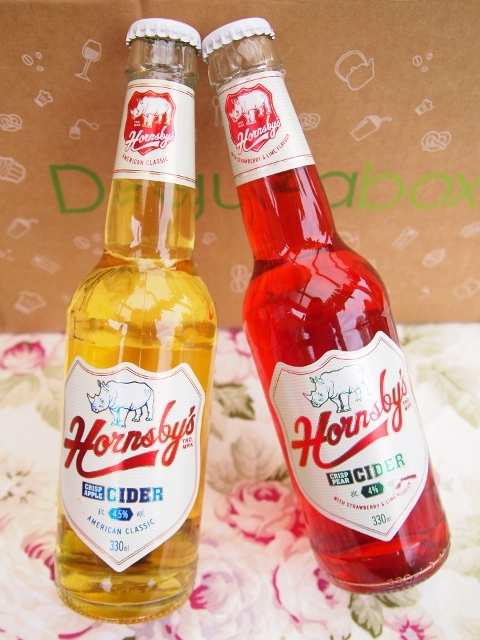 I haven't yet tried these ciders, but I'm looking forward to enjoying them one evening with a nice meal.  Hornsby's is one of the leading ciders in the USA, and according to the bottle is an 'American Classic', best enjoyed straight from a chilled bottle.  The Degustabox contained two flavours – Crisp Apple, and Strawberry & Lime, which I imagine will be my favourite.  If I like these I'll definitely repurchase them, as at £5.00 for 4 bottles they're really affordable.
Kettle Sweet Chilli Sweet Potato Chips (RRP £2.49)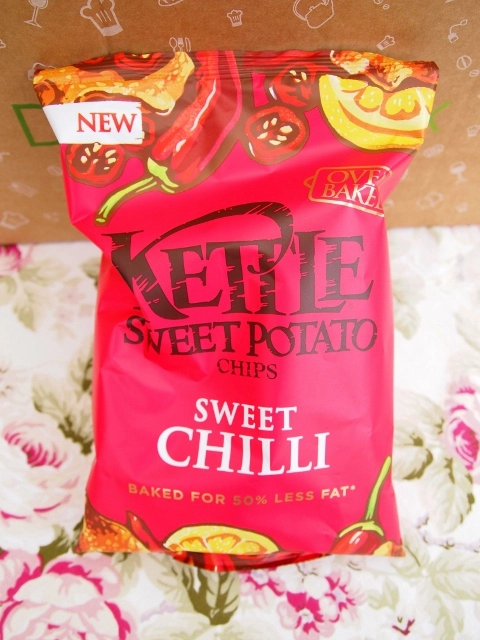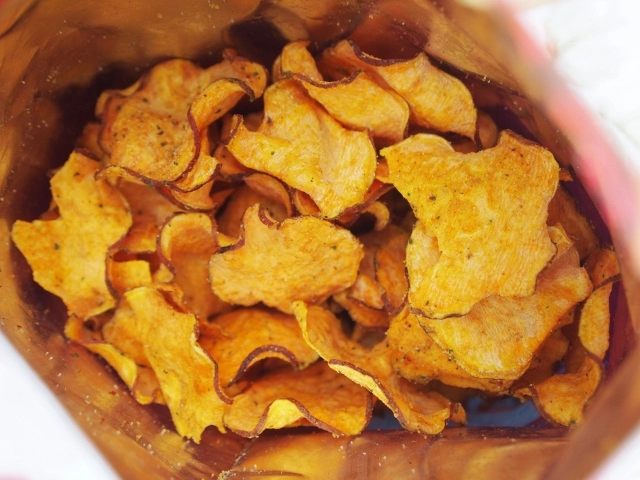 Kettle crisps are fab, and root vegetable crisps are fab, so combine the two and they're a winner from the start.  Kettle's Sweet Chilli Sweet Potato Chips contain 50% less fat than their usual potato crisps, and are free of MSG, and artificial flavourings and colours.  Sweet chilli happens to be my favourite crisp flavour, and combined with the sweetness of the sweet potato it works really well.  The chips are thin and crispy, and very moreish, and are a great alternative to potato crisps if you fancy something healthier and different.
Finn Crisp Original Sourdough Rye Crispbread (RRP £1.29)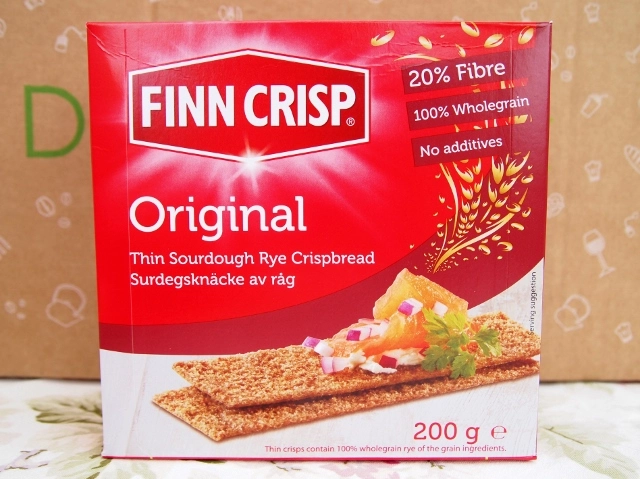 I wasn't exceptionally excited by these when I first discovered them in the box, but they're surprisingly tasty.  Finn Crisp are a Nordic brand who use only natural ingredients to create healthy snacks.  Their sourdough rye crispbreads contain wholegrain, are low in fat, are packed full of vitamins and minerals, and are only 22 calories each, so they're guilt-free and healthy (depending on what you top them with!)  Unlike a lot of rye crackers, these aren't at all dry, and are satisfyingly thin and crispy.  I've been eating these as a snack topped with Lotus caramelised biscuit spread (yum), or soft cheese and cucumber, but they can also be used in baking and cooking to make crispy crusts.  I would 100% buy these again!
Elizabeth Shaw Dark Chocolate Cocoa Crunch Flutes (RRP £2.59)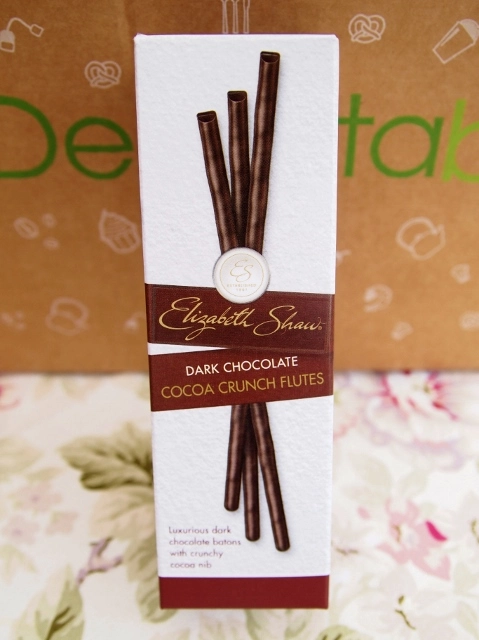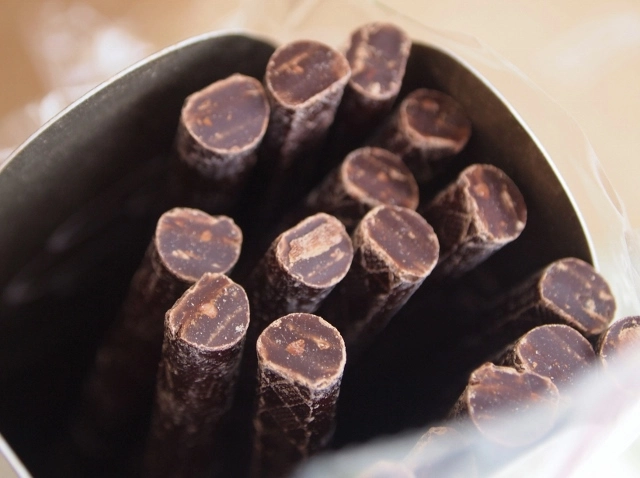 Elizabeth Shaw always reminds me of Christmas at my grandma's house, which is a good thing.  These slender flutes consist of rich, dark chocolate, and are studded with tiny nibs of crunchy cocoa.  The chocolate is already full of flavour, but the nibs add an extra depth and crunch that make these an extremely luxurious treat.  And only 23 delicious calories each!  When I eat chocolate, I tend to eat quite a lot of it, but these are so rich I can only manage one or two, which I suppose is a good thing as it means I can savour them.
Dr. Oetker Cake Release Spray (RRP £2.28)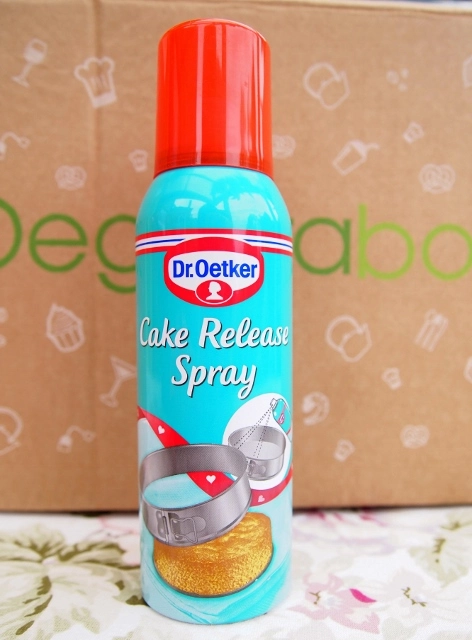 I'm yet to use this Dr. Oetker Cake Release Spray, but it is a genius idea!  The spray is oil-based, and can be sprayed on the inside of cake tins and trays to grease them before pouring in the cake mix, making it easier to remove the finished product once it's baked.  For some reason I've always disliked rubbing butter around cake tins to grease them, as it can be messy and somewhat time-consuming, so this quick and easy greasing spray is the ideal addition to my baking cupboard.
Cirio Supercirio Tomato Puree (RRP £1.10)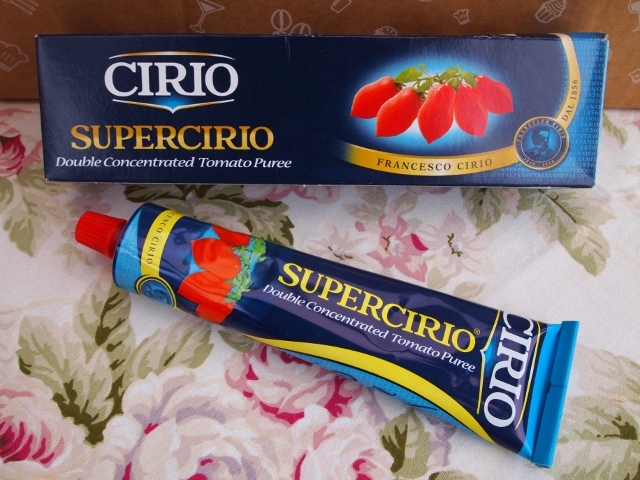 A tube of double concentrated tomato puree…  Not that exciting I know, but Cirio's Supercirio is surprisingly good quality.  I've used this on homemade pizzas and in pasta so far, and it has a vivid colouring, authentic tomato taste, and it isn't acidic like some purees.  A sound example of a good quality tomato puree.
Cirio La Classica Passata (RRP £1.35)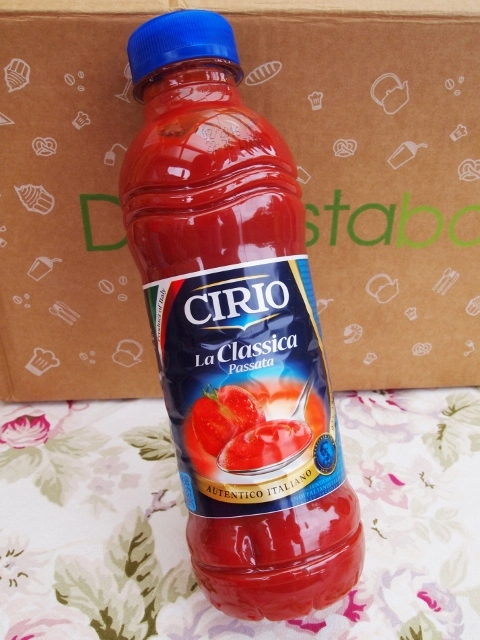 Passata in a plastic bottle seemed a little strange to me at first, but once I used it, it all became clear.  There's too much passata in this bottle to use all at once, but the plastic bottle makes it easy to pour and store, compared to the usual cardboard cartons that get messy and don't keep well in the fridge.  The passata itself is beautiful – packed full of flavoursome Italian tomatoes with a delicate sweetness.  A lot nicer than the watery, bland stuff I've tried in the past!
Garofalo Pasta (RRP £1.89)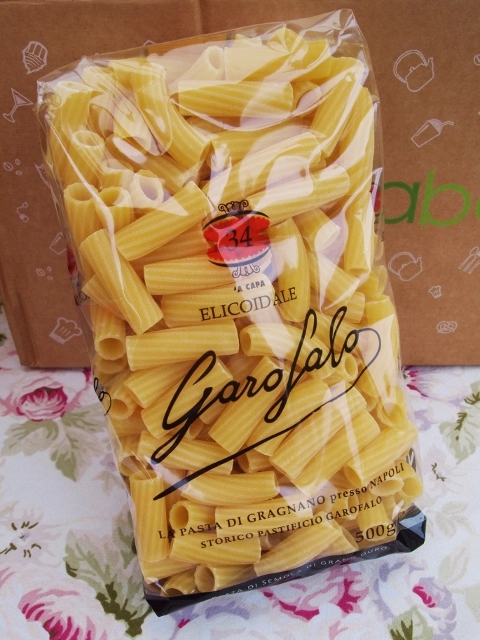 Yay!  Pasta!  One of my favourite ingredients to use in hearty evening meals.  Garofalo is an Italian brand from near Naples, and have been making pasta since 1789, using durum wheat and bronze dies for shaping.  I'm pretty sure these pasta tubes are rigatoni, as they're large, ridged, and slightly curved tubes, and they are delicious served al dente.
Here's an easy recipe for a summery pasta dish, using Garofalo pasta and Cirio passata…
Summer Vegetable Pasta
(Serves 2 people)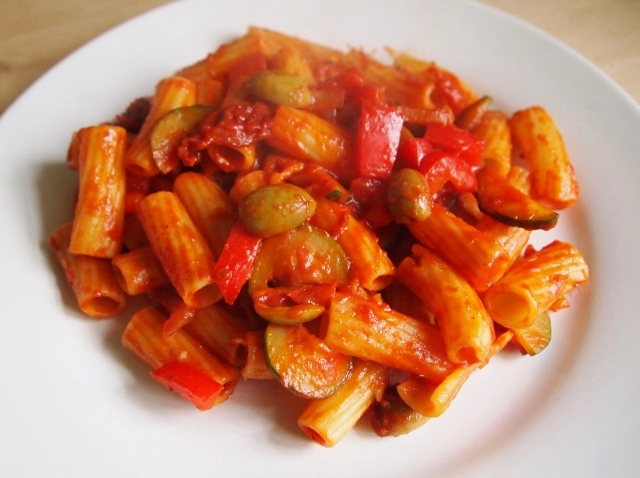 Ingredients:
200g Garofalo Pasta
250ml Cirio La Classica Passata
1 Courgette
1/2 Red Bell Pepper
1/2 White Onion
1 Garlic Clove
4 or 5 Sundried Tomatoes
1 sachet Oloves Olives
Method:
– Boil the pasta for 10-12 minutes.
– Meanwhile, chop and fry the courgette, pepper, onion and garlic until soft.  Add the olives and sundried tomatoes.
– Add the passata to the vegetables to make a sauce, and simmer for a few minutes.
– Stir in the cooked pasta and serve immediately, with a sprinkle of cheese.
This is my third Degustabox so far, and though it isn't as packed full of sweet treats as the last one, this is still a brilliant box, and once again everything in it is vegetarian!  It was a pleasure to try so many new products and brands, and I'm pleased to have discovered a few new items to add to my weekly shopping list.
If you fancy giving Degustabox a go, you can get a £3 discount by entering code MZIIQ at the checkout.  You can also follow Degustabox on Twitter and Facebook for more exclusive offers.
Naomi x
PS. You can check out the rest of my Degustabox reviews here.
*This Degustabox was sent to me by Degustabox for review purposes.  All opinions expressed are honest and my own.*
1
As promised in my National Vegetarian Week post, here is the latest addition to my series of Vegetarian Eateries posts, this time focusing on Nottingham.  Though I don't live in Nottingham, I do visit regularly for gigs and shopping trips, and I have two favourite places to eat when I'm there.  I'm sure there are other places in Nottingham to get great veggie food, but I'm yet to discover them, however when I do they'll be added to this post.
1a Cannon Court, Long Row W, Nottingham, NG1 6JE
Good for: Creative, tasty dishes and vegan options
Alley Café is slightly hard to find (down an alley, as the name suggests, and easy to miss), but once you're there it's a real veggie haven.  The atmosphere is very relaxed – chilled music and friendly staff, and the menu is even better.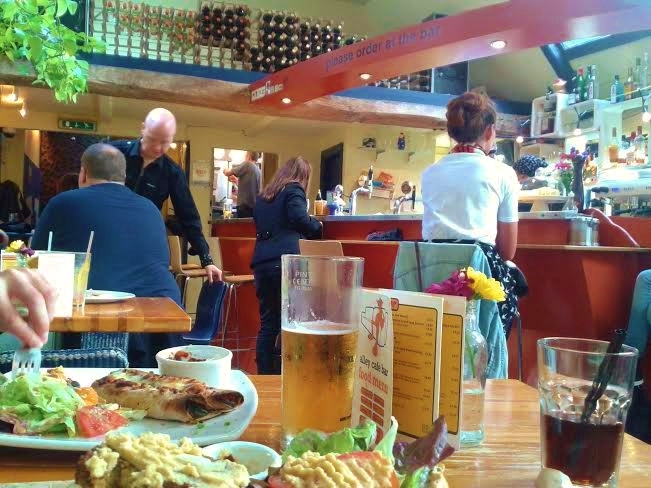 Their main menu features a range of light bites/sides, sandwiches (with quirky names and a choice of breads), burgers, and various creative mains.  They also boast different specials every day, and an array of delicious desserts and homemade juices and smoothies.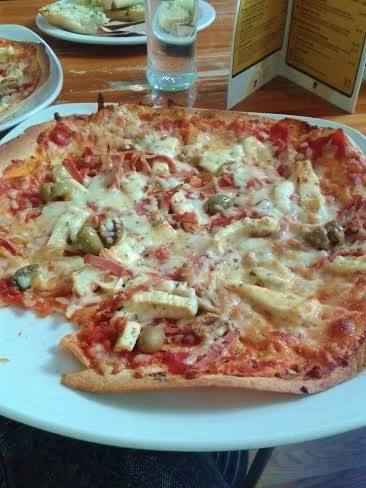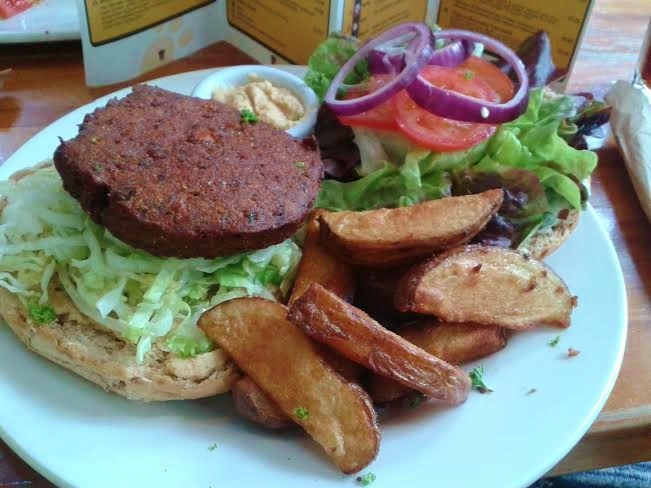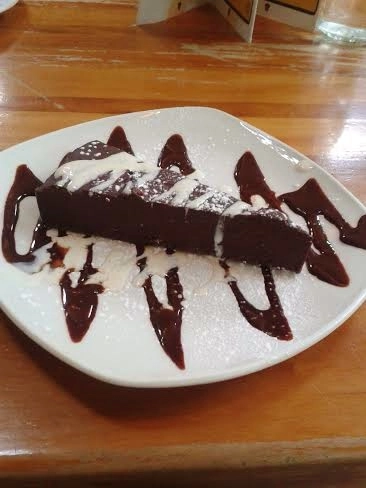 A lot of the menu is vegan, and everything I've ever had there has been so flavoursome and filling.  I can highly recommend the Alfie (halloumi, houmous and mint yoghurt in your choice of bread – I usually go for a wrap), the falafel burger (above) and the pizzas (try it with smoked tofu, baconesque and olives as seen above, perfect).  The vegan chocolate torte is also AMAZING.  Meals average at about £7, most desserts are between £3 and £4, the portions are generous, and the quality of food is very high.  Definitely worth a visit if you appreciate an inclusive, non-judgemental veggie vibe!
17 Goldsmith Street, Nottingham, NG1 5JT
Good for: Delicious handmade burgers and double cooked chips
Spanky Van Dykes is located right next to my favourite small gig venues, so I usually fill up here before a gig.  The bar has an alternative, music themed vibe which really gets you in the mood for a live band, and they even host gigs themselves (although I'm yet to go to one there).  What most people come for though is the handmade burgers.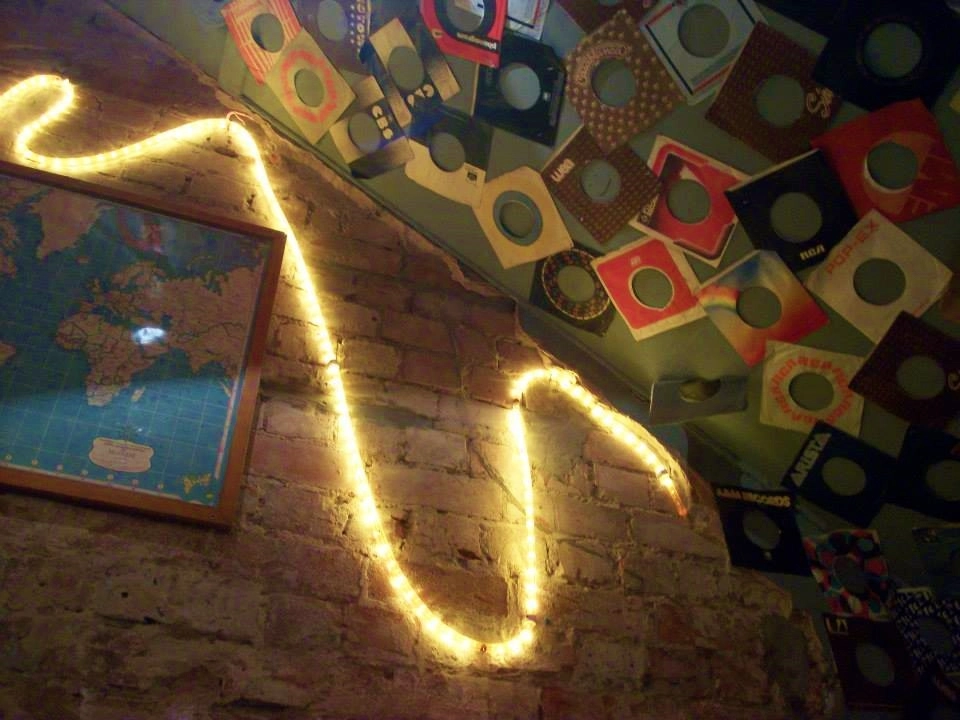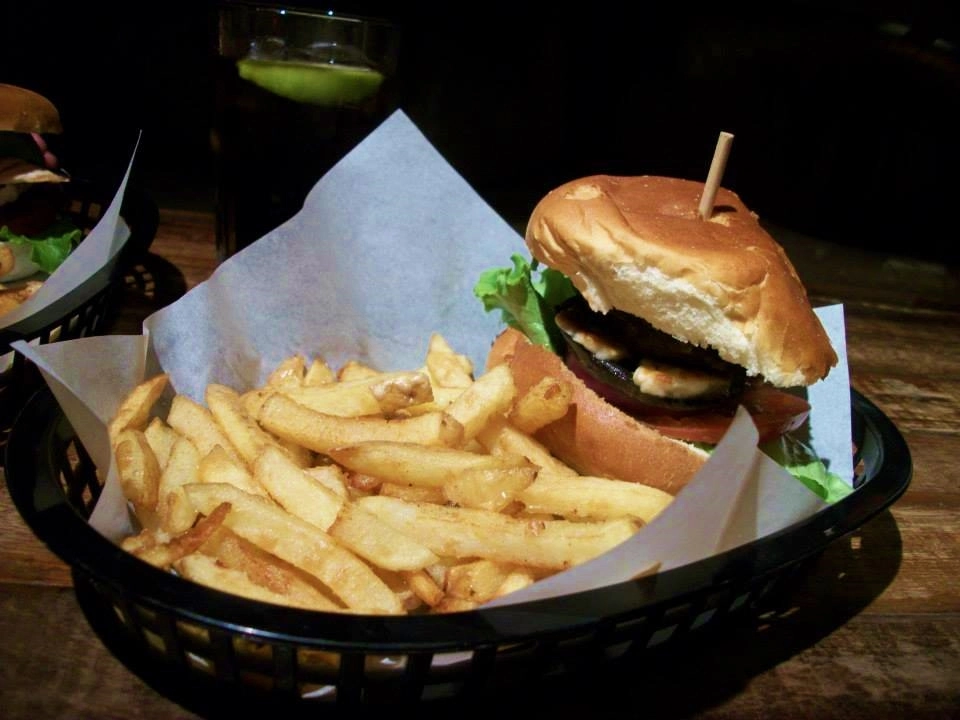 With an American diner style menu, Spanky's sell burgers galore, with three veggie options.  My particular favourite is the Shroomaloomi, which is stacked high with halloumi cheese and flat mushrooms, served with the best double cooked chips I've ever tried.  A bit more interesting than the usual veggie offering of a dry bean burger I must say.  Their tempura vegetables are also worth a mention, as are their desserts.  Cookie ice cream sandwich anyone?  Yes please!  A burger and chips comes in at just over £7, and desserts are around £3, so you can get a full meal for around a tenner.  Although they do two for one on all burgers on a Tuesday, which is definitely the best time to go!
Do you know anywhere else in Nottingham that sells amazing veggie food?  If so, leave a comment below and let me know!
Don't forget to check out my first Vegetarian Leicester post too!
Naomi x
0
I was recently offered a £10 voucher in exchange for a review of takeaway.com, and on Monday after a nice relaxing day, my fiancé and I decided to use the voucher to order pizza.
The takeaway.com website is really simple to use, and is pretty much foolproof, as you are guided through a four stage ordering process.  On the homepage you are met with a text box for you to enter your postcode, and once you hit search you are given a list of takeaways that are registered on the site, and which deliver to your home.  My postcode brings up 34 results, and you can choose which type of cuisine you specifically want, so there are plenty of options to choose from.  There's even an option to only show vegetarian takeaways, which for veggies like me is particularly useful!
Once you've made your choice (we went for a local pizza place we'd never tried before called Tushba Pizza), you are shown the full menu for the takeaway, including any meal deals or special offers, as well as delivery costs, the minimum amount for delivery, and the payment methods they accept.
Tushba does buy one get one free on all pizzas, which is great as it meant my carnivorous fiancé could have a meaty option whilst I settled for their vegetarian pizza.  We also ordered a large portion of chips to share, and the whole lot came to just under £14.  To add items to your order, you just hit the '+' symbol next to the item, which then lets you choose how many you want of each thing.  Then, when you've added everything you want, you can submit your order.
The next and final page is where you enter your delivery address and payment details, and you can also pick a time for your order to arrive (we opted for asap as we were very hungry!), plus any 'remarks'.  I assume this is where you tell them if your doorbell is broken or which buzzer to press, but you could always ask them to draw a face on your pizza box or something…
The whole ordering process only takes a few minutes, and is incredibly fuss-free, so you can just sit back and relax and wait for your feast to arrive!  Our order arrived in about half an hour which is pretty good timing.  The food itself was hot, looked amazing and tasted delicious.  The portions were also very generous, so much so that I couldn't eat all of my pizza in one go so I had a cold pizza lunch the next day – yum!
Overall, our experience with takeaway.com was a positive one, and we'd definitely use the website AND Tushba Pizza again.
Naomi x
*I was given a £10 voucher on behalf of takeaway.com to review the takeaway.com website.  All opinions expressed are honest and my own.*