Posts tagged
Food Box
4
The March Degustabox, as usual, arrived promptly at the end of the month, and was stuffed full of exciting goodies.  A lot of familiar brands cropped up this time, including Jordans, Lindt, Crabbie's and Brioche Pasquier, but there were also a couple of new brands to try, namely BBQUE and Natvia.  There was also a good balance of food and drink, and sweet and savoury, which is always nice.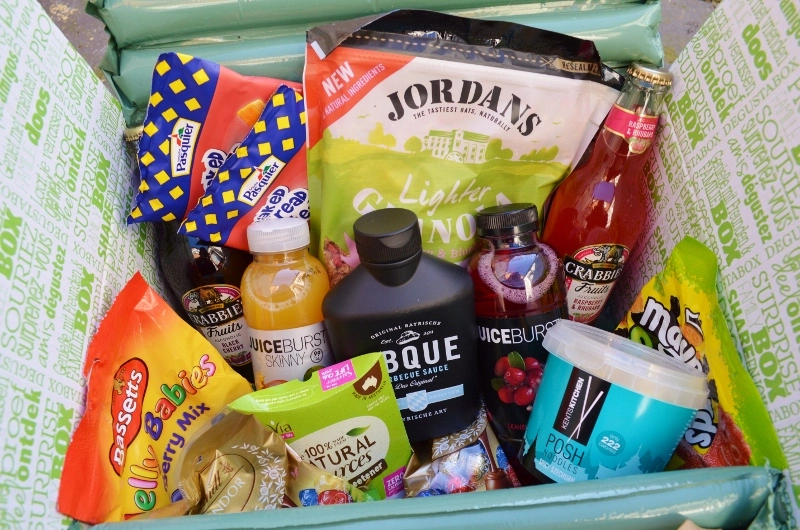 The March box was great value for money, as usual, containing fourteen individual items, with a combined total value of over £24.  Degustabox subscriptions cost an affordable £12.99 per month, which includes delivery, so you're making a great saving every time.
Jordans Lighter Granola (RRP £3.69)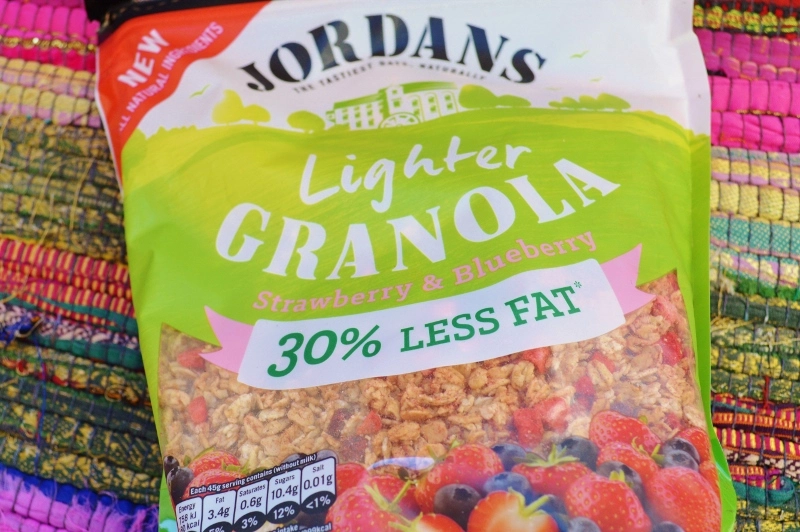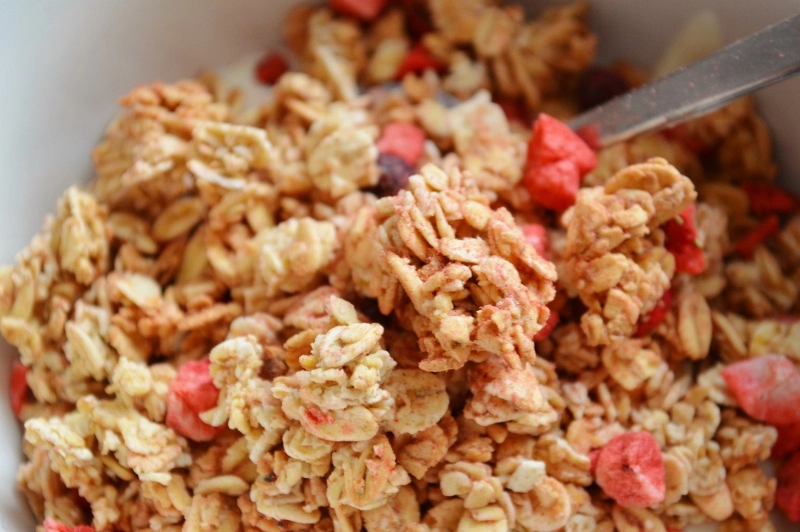 Granola is one of my favourite things to have for breakfast, and I'm quite fond of Jordans products, so this was a welcome addition to the box.  This particular granola is strawberry and blueberry flavour, and has 30% less fat than standard granolas, which is great news for the health conscious among us.  I've been eating this in the mornings with fruit yoghurt, and it is delicious.  The dried fruit pieces are tasty and plentiful, and soften nicely once wet, without going mushy.  The granola has a great crunch to it and is nice and sweet, but not overly so.  This one gets a big thumbs up from me.
Rating: 9/10
JuiceBurst Juices (RRP £1.25 each)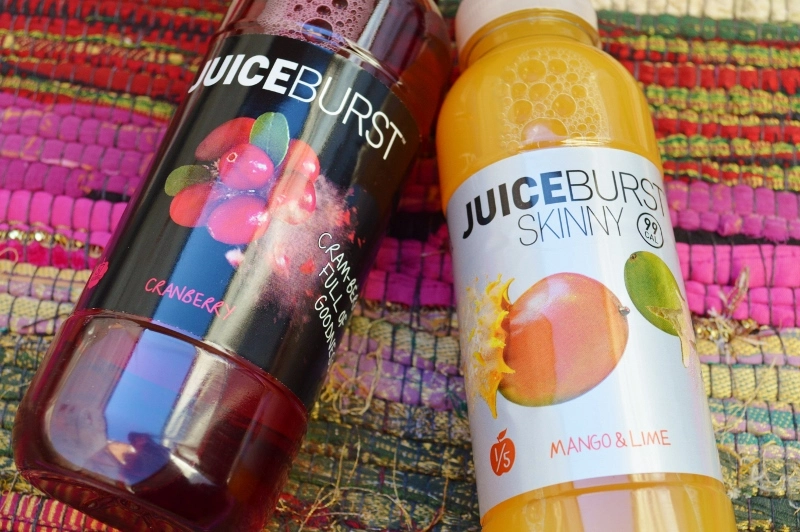 These JuiceBurst juices are a quick and easy way of getting one of your five a day.  I received two flavours in my box – cranberry, and mango and lime from the Skinny range, which contains fewer calories but all the goodness.  Mango is one of my favourite juice flavours, so naturally the mango and lime was my favourite.  It was sweet, but this was balanced nicely by the citrus tang of the lime.
Rating: 7/10
BBQUE Original Bavarian Barbecue Sauce (RRP £3.99)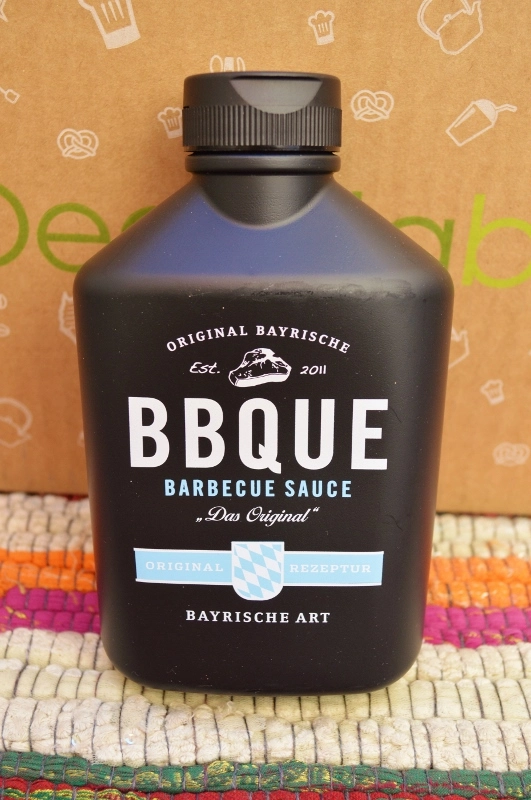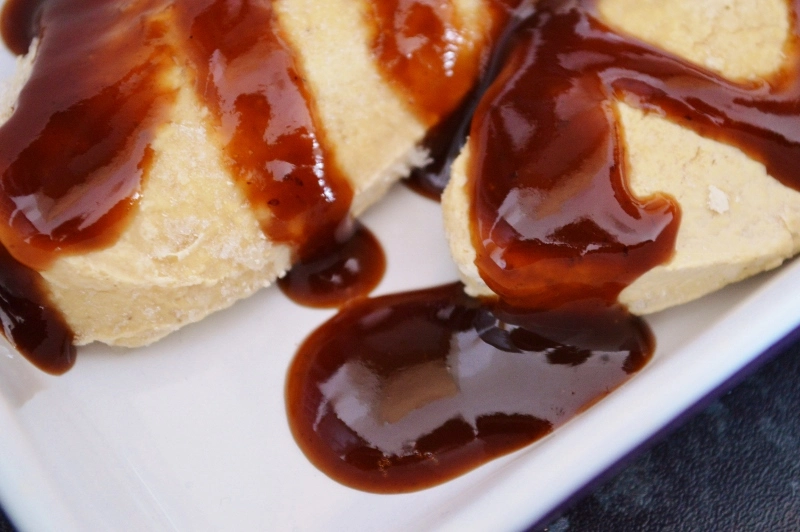 BBQUE Original Bavarian Barbecue Sauces come in four flavours – grill and beechwood, honey and mustard, chilli and horseradish, and original, which is the flavour I received.  I eat a lot of barbecue sauce so this sauce had a lot to live up to, but it actually ranks quite highly!  It's runnier than I usually like, which meant it didn't make a very good topping for my vegetarian chicken New Yorker, but the flavours of cranberries, beer, honey and apples are delicious.  I also really like the bold packaging and branding, although I did have to Google Translate all the German text before eating it, to check whether it was vegetarian!  (It is).
Rating: 8/10
Lindt Lindor Assorted Mini Eggs (RRP £2.00 each)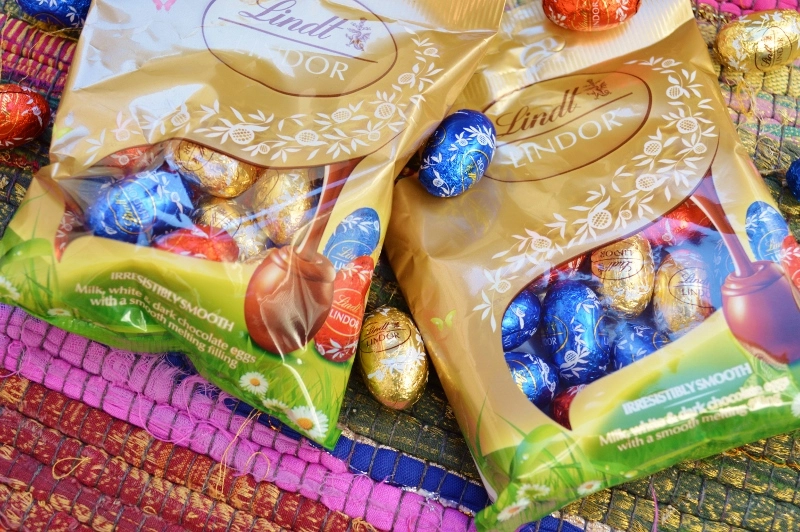 I never get bored of finding Lindt products in my Degustabox, and these were the perfect little treat for Easter.  Each bag contains a generous amount of foil wrapped chocolate mini eggs, in three different flavours – milk, dark and white.  Each egg is like a miniature Lindor truffle, and boasts the creamy chocolate and smooth filling that we all know and love.  The gold wrapped, white chocolate ones are my favourite.  Very luxurious, and great to share (if you really want to!)
Rating: 8/10
Maynards Sour Patch Kids (RRP £1.00) and Bassetts Jelly Babies Berry Mix (RRP £1.48)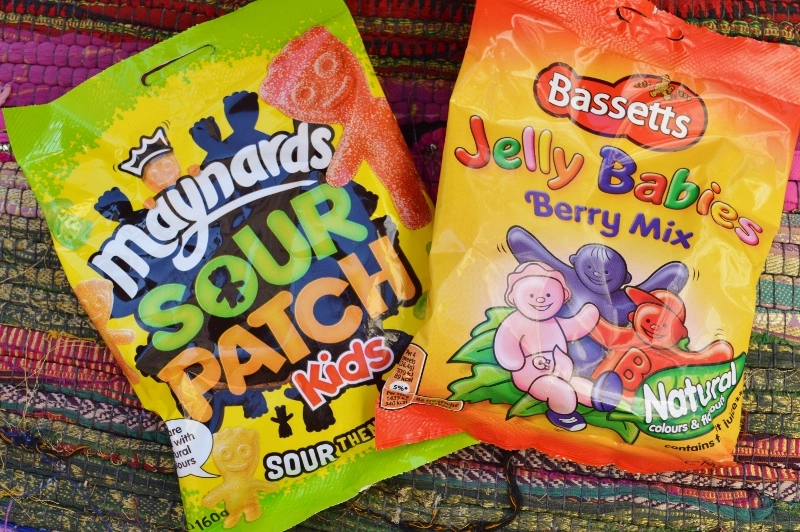 Unfortunately neither of these bags of sweets are vegetarian, so I'll be passing them on to someone else.  It's a shame really because I love sour sweets, berry flavours, and I was always a fan of Jelly Babies when I wasn't veggie.  I just hope Maynards and Bassetts decide to add some similar vegetarian-friendly offerings to their ranges soon!
Crabbie's Alcoholic Fruits (RRP £1.50 each)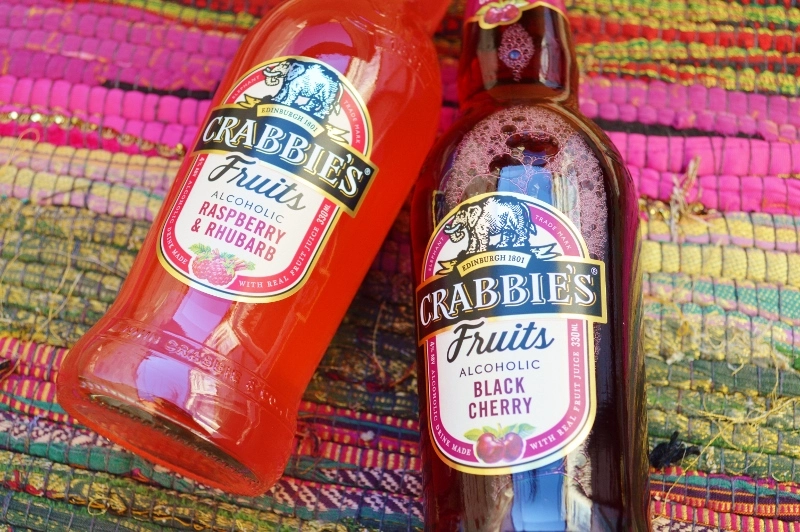 I really like Crabbie's drinks, and these alcoholic Fruits were the only product in the box that I'd tried before.  Unlike most of Crabbie's products, these flavours contain no ginger, but are made with real fruit juice, which give them a thirst-quenchingly fresh flavour.  I received two different flavours – raspberry & rhubarb, and black cherry, but they also have a zesty lemon flavour in the range.
Rating: 7/10
Kents Kitchen Posh Noodles (RRP £1.75)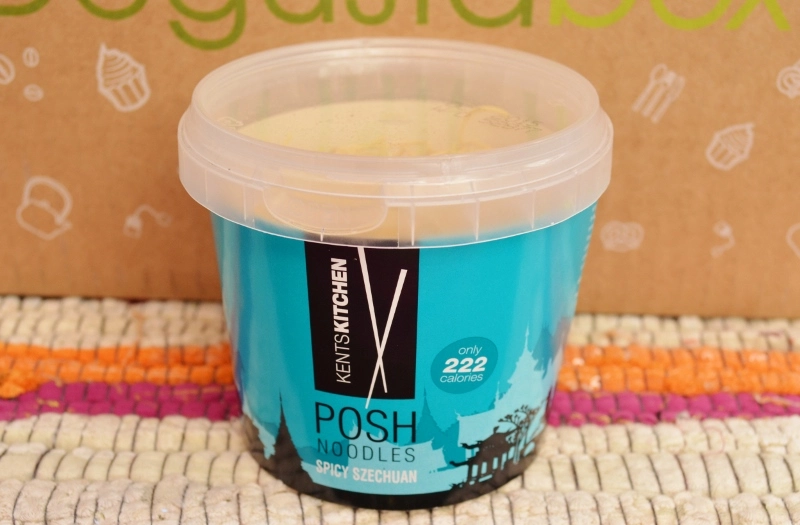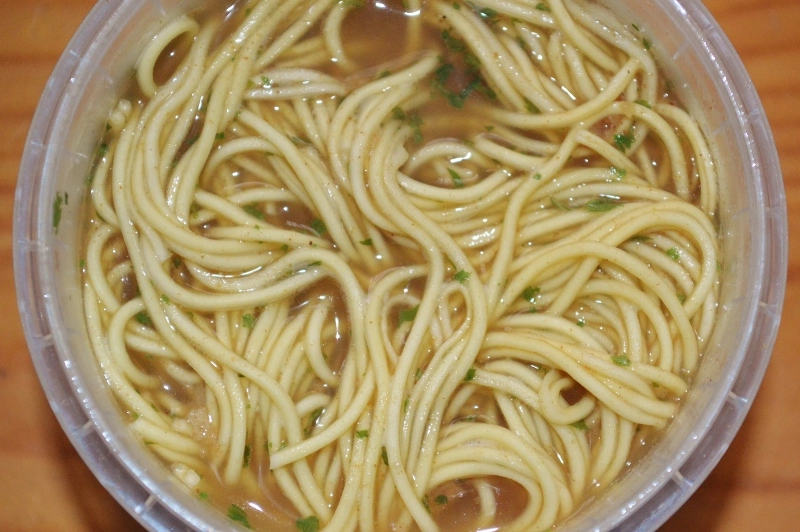 I had high hopes for these Kents Kitchen Posh Noodles, but they were quite disappointing, and not a patch on the Kabuto Noodles that appeared in the January Box.  The noodles were plentiful and had a great texture, but the positive points stop there.  The Szechuan flavouring was intense, but not in a spicy way.  The flavour actually made my mouth hurt and my tongue feel sore, almost like I was having an allergic reaction, which was incredibly unpleasant.  The noodles were also lacking any vegetables or soy pieces, which made them pretty boring after a while.
Rating: 5/10
Natvia Sweetener (RRP £2.00)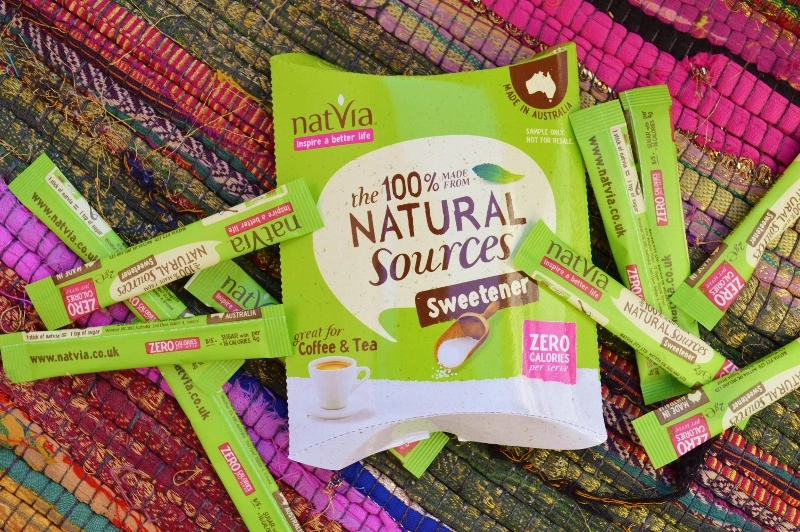 Natvia is a 100% naturally sourced alternative to sugar and artificial sweeteners, which is derived from stevia.  Stevia seems to be the 'in thing' at the minute, so I was keen to try these sweeteners out.  One of these in coffee is the equivalent of one teaspoon of sugar, and to be honest it's hard to tell the difference in terms of taste, which can only be a good thing!  And even better is the fact that Natvia contains zero calories.  I think I'll be using these in baking next to see how they compare to my usual caster sugar.
Rating: 7/10
Brioche Pasquier Baked Bread Bites (RRP 50p each)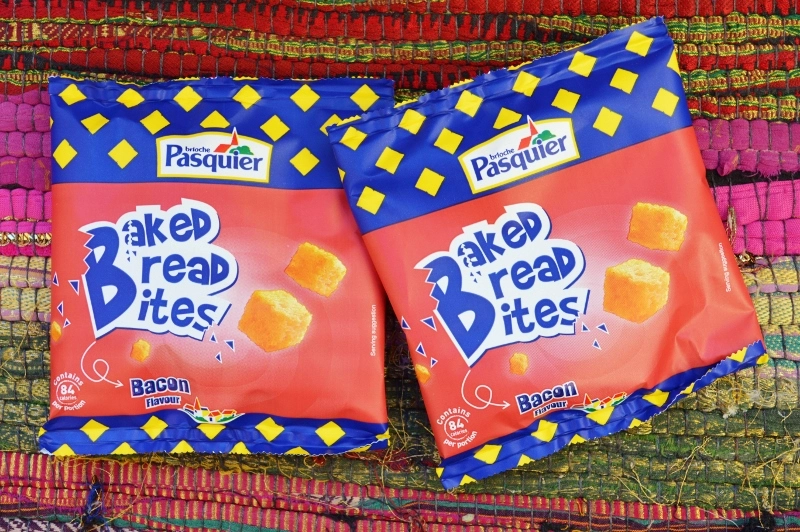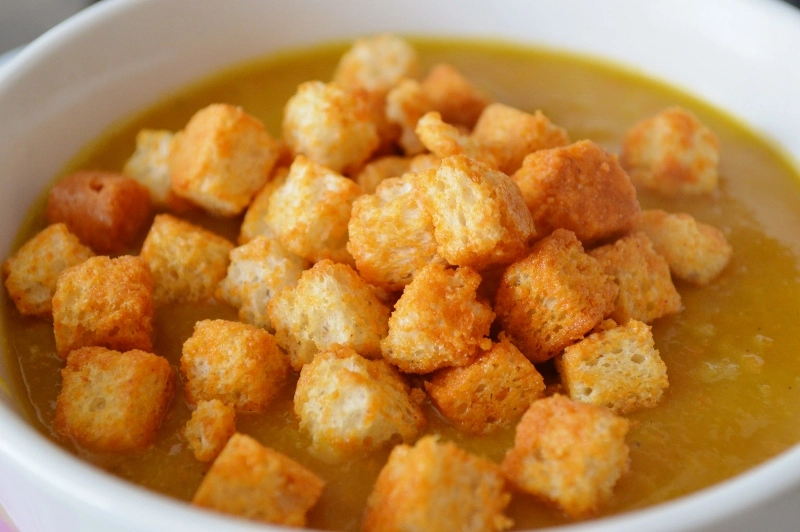 Before now, I'd only ever tried Brioche Pasquier's sweet breakfast products, so it was nice to try something from their savoury range.  The box contained two of these little bags of bacon flavoured baked bread bites, which will be launching in shops soon.  Despite being a vegetarian, bacon happens to be one of my favourite crisp flavours, and I really enjoyed the smoky taste of these.  They also had a lovely crunch to them.  The bites are healthier than your average crisp, containing less saturated fat, no artificial flavours, colours or preservatives, and less than 90 calories.  They're also quite versatile, and work well as a snack, but also as a crouton-type topping for soup.
Rating: 7/10
If you fancy giving Degustabox a go yourself, you can get a £3 discount by entering code 2S7LB at the checkout.  You can also follow Degustabox on Twitter and Facebook for more exclusive offers.
Naomi x
PS. You can check out the rest of my Degustabox reviews here.
*This Degustabox was sent to me for review purposes.  All opinions expressed are honest and my own.*