Posts tagged
Conditioner
3
For me, moisturising is one of the most important parts of my skin care regime, but sometimes (especially on work days) I just don't have the time to moisturise properly.  So, when I saw NIVEA had launched their In-Shower Body Moisturiser a couple of months ago, I couldn't wait to give it a try as it seemed like it would slot nicely into my morning routine and save me a bit of time each day.  The In-Shower Moisturiser comes in two varieties – one for normal skin which comes in a white bottle, and one for dry skin which comes in the classic NIVEA blue bottle, which is the one I opted for.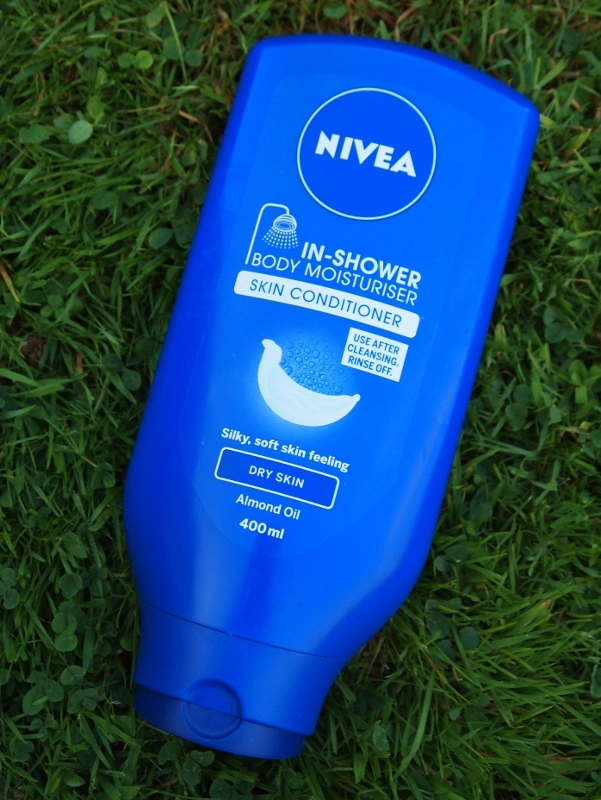 The instructions on the bottle are simple – Use your normal shower product and rinse off, apply the In-Shower Body Moisturiser while still in the shower, rinse off, dry yourself, get dressed and go.  What could possibly go wrong?  As it happens, quite a lot.
NIVEA's In-Shower Body Moisturiser has a creamy, smooth consistency, massages in nicely and has that typical, fresh NIVEA scent, but that's where the positives end.  After applying the skin conditioner I rinsed and rinsed, but the moisturiser left a thick, greasy coating on my skin that just wouldn't budge.  Even after drying myself the residue remained and it felt sticky.  I even tried scraping it with my finger nail and a gloopy, white mess gathered behind it, eurgh!  After leaving such a thick layer on my skin I at least expected the In-Shower Moisturiser to make my dry skin feel softer…  Nope!  I could still feel the dry patches through the grease, which is not a nice feeling.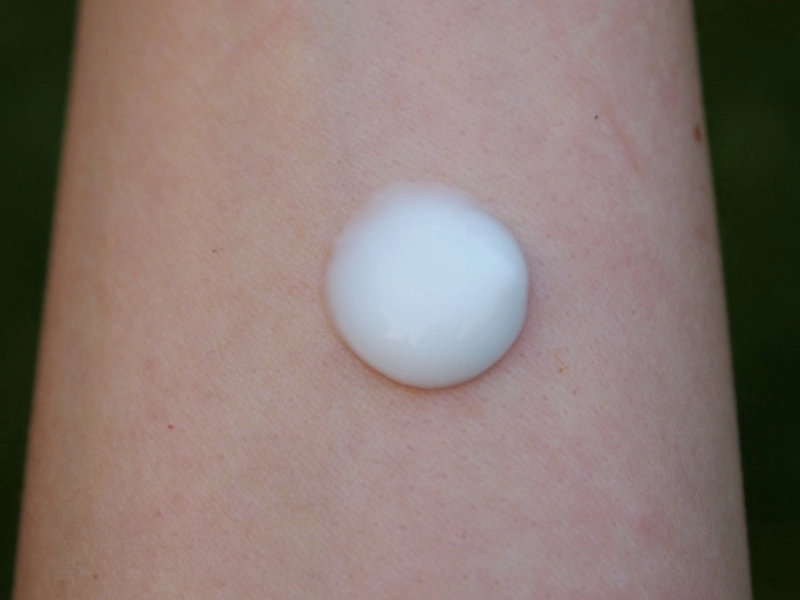 Overall, I'm disappointed with NIVEA's In-Shower Body Moisturiser.  I bought my bottle half-price from Superdrug a couple of months ago, but full-price this 400ml bottle costs £5.09, which would be better spent on a good quality, normal moisturiser.  I still use it every now and then if I'm in a real hurry, but I've learnt my lesson and I'd much rather take those extra few minutes to moisturise properly, even if it nearly makes me late for the bus!
Have you tried this product?  What do you think of it?
Naomi x
0
Yesterday afternoon I mentioned that I had bought the April issue of Glamour Magazine for £2, and received this 100ml tube of Percy & Reed's Splendidly Silky Moisturising Conditioner free with it.  The magazine states that this simple and funky looking hair treat is worth £11, and is described as being 'A luscious, yet light blend of grape seed oil, sweet almond oil and aloe vera, which will help to restore natural softness'.
I used the conditioner this morning during my morning hair washing routine, after shampooing with my usual shampoo.  My hair gets quite greasy at the roots but drier towards the ends, so I rubbed a 10p sized amount of the conditioner into my hair from a few inches below the roots, downwards.  After leaving the conditioner in for one minute for, as the tube says, 'extra conditioning', I washed the it out thoroughly.  I then blow dried and straightened my hair as usual.
The first thing I noticed about the conditioner was the smell.  Having read that it contains grape seed, almond and aloe vera, I was expecting it to have a lovely sweet, fresh scent, but it actually smells quite chemically.  I made my mum have a sniff of it and she said it reminded her of public toilets after they've been cleaned – not nice at all!
Bad smell aside, the conditioner actually worked wonders on my hair.  I noticed immediately that my hair felt slightly smoother after being blow dried, which meant that straightening it was easier.  I asked my other half to feel my hair earlier today and he said that it felt softer than usual, and I have to say it really does feel 'splendidly silky'!  Not only that, my hair has looked fuller all day, and has kept its bounce without going lank.
I'm not sure if I'd be willing to pay full price for this product, but as a freebie with a £2 magazine you are getting a fantastic deal.  No other conditioner has had such a quick effect on my hair before and I will definitely continue using this Percy & Reed Moisturising Conditioner!
Which Percy & Reed freebie did you get with your copy of Glamour mag?
Naomi x
3
This week I've treated myself to a few nice new things, all of them bargain buys as well which makes them all that little bit more awesome!
Today, from Superdrug, I bought a copy of Glamour magazine for £2 and MUA Pressed Powder in Shade 1 for £1.  I don't usually buy Glamour magazine, but the April issue comes with a free 100ml tube of a Percy & Reed hair product!  There's four to collect and in total they're worth £43, making them £10.75 each – well worth the £2 I paid for the magazine!  I went for the Moisturising Conditioner.
The Myleene Klass Nail Wraps were a snip at £2 (I bought them from someone on a forum who was selling them for her mum).  I've been wanting to try nail wraps for a while so I couldn't pass up the chance to get these!
I also bought three Rimmel Colour Rush Mono Eye Shadows in (from top to bottom) Tempted, Siren and Envy, which I'm really looking forward to trying out.
Yesterday, on eBay, I won a batch of 15 nail varnishes for just £6.10!  They're all new, swatched once or only used a couple of times, and there's a mix of different brands including Models Own, Ruby & Millie, 17 Magnetic polish, Andrea Fullerton, Orly, Revlon and others.  So excited about receiving them!
I'm going to review each of these products over the next few weeks so please check back soon to see what I have to say!  What have you been buying lately?
Thanks for reading,
Naomi x