Hair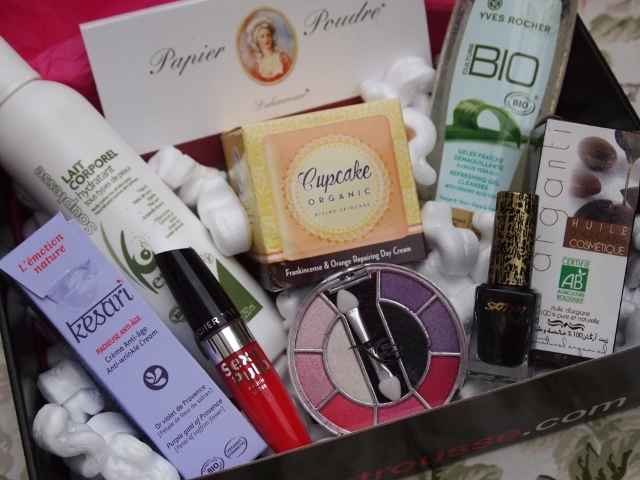 8
As part of the BeTrousse beauty panel, every time BeTrousse bring out a new, exciting beauty kit, I receive one to review.  In October BeTrousse launched their latest box – the Pretty Beauty Box, and earlier this month I happily received mine in the post.  I had already seen on the BeTrousse website that the box contained NINE full size products, rather than the usual five, so I was really looking forward to trying this box out for size.  Here is what I was met with when I opened the Pretty Beauty Box…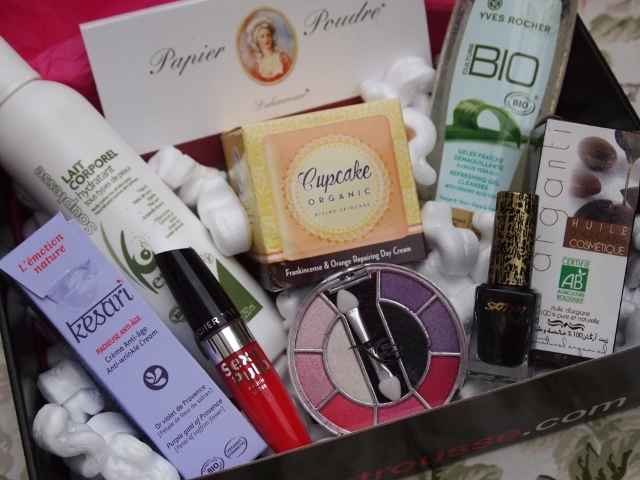 As you can see, the box is packed full of a wide range of products.  In the past I have complained about there being too many face creams and not enough make up in the previous BeTrousse boxes, so I was very happy to see some make up and nail products in there this time.  The products in the box are worth £122 in total, but the box costs just £19.
Above, you can see (clockwise from the top):
Papier Poudre Gift Pack of 3 Booklets
Cupcake Organic Frankincense & Orange Day Cream
Yves Rocher Organic Refreshing Gel Cleanser
Arganti 100% Pure Argan Oil
Saffron London Cracking Nail Polish
Vera Valenti Eyeshadow in Pink
Yves Rocher Sexy Pulp Volume Gloss in Pink
Kesari Radieuse Anti-Age
Essyta Cosmetics Body Moisturising Lotion
As with all BeTrousse boxes, BeTrousse have provided full-sized products so that you can feel the full effect of each item before deciding whether to repurchase it or not.  As such, I won't do full reviews of everything until I have used them for a bit longer, so for now I will tell you my first impressions of each treat.
Papier Poudre Gift Pack – 3 Booklets – £7.95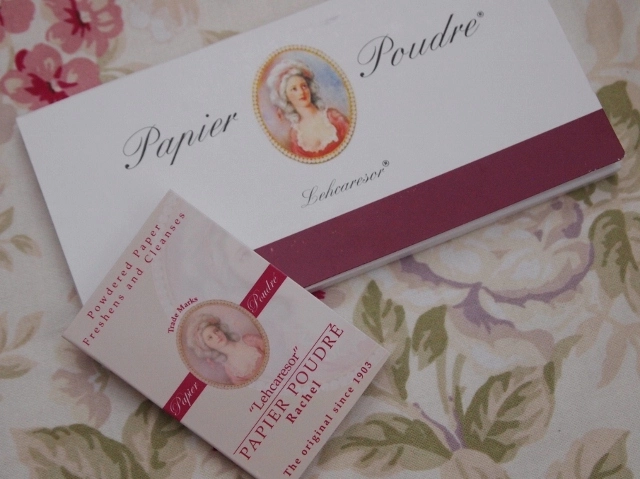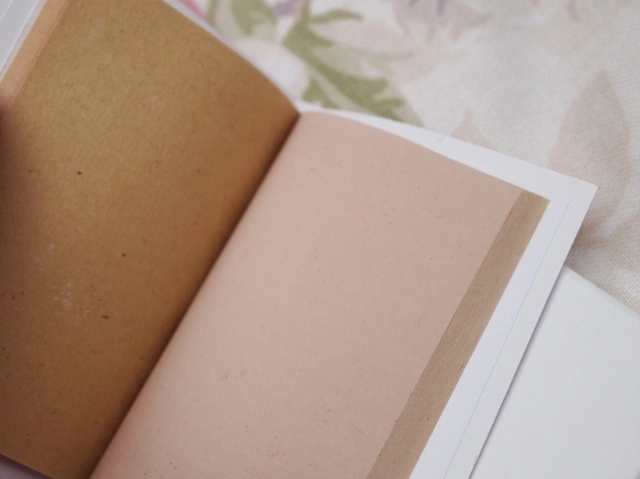 Papier Poudre are little booklets of blotting papers, with each sheet being covered in a fine layer of absorbent powder, which gives a matte make up look after use.  I used to have something like this when I was a teenager but hadn't seen them around for years, so when I found these in the box I was very happy to see them!  The pack contains three booklets, with a different shade of powder in each booklet – Rachel, Rose and White.  I have tried these out already and they do their job perfectly, removing excess oil and shine from the face whilst adding a touch of powder.  A great little product and something a bit different for BeTrousse!
Cupcake Organic Frankincense & Orange Day Cream – 30ml – £16


This Frankincense & Orange Day Cream by Cupcake Organic has to be one of the best things I have ever received in a BeTrousse box.  For starters, I love the name of the company, the packaging is so bright and cute, and the glass pot gives it a luxurious feel.  The cream itself smells absolutely 'divine' (to quote the company's tagline), and it has a firm yet creamy texture which instantly softens the skin.  The cream claims to protect and repair dry skin, which I have on my hands, so I will be using this a lot over the coming weeks and writing a full review in the not so distant future.
Yves Rocher Organic Refreshing Gel Cleanser – 200ml – £11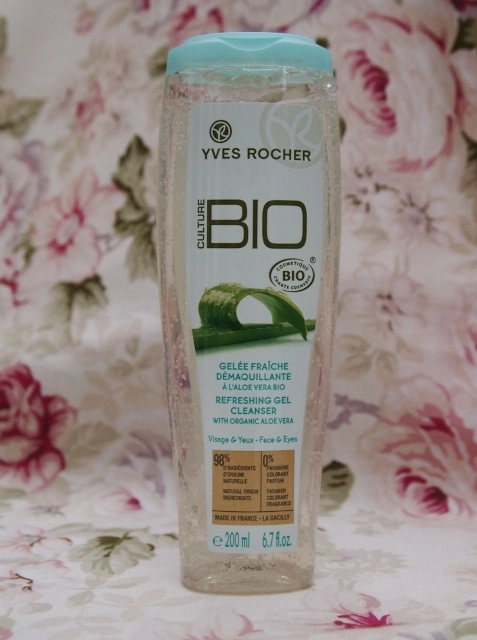 I'm yet to try Yves Rocher's Refreshing Gel Cleanser properly so I can't really comment on its quality, but it has a nice smooth texture and a light, fresh scent of Aloe Vera.  I've heard a lot of good things about Yves Rocher as they produce natural, organic cosmetics which I prefer to use, so I'm expecting good things from this.  The cleanser is suitable for the face AND eyes too, which is a bonus as all-in-one products lessen the clutter of bottles in the bathroom!
Arganti 100% Pure Argan Oil – 60ml – £10

Arganti's Argan Oil is another product I was very pleased to see in this box as it 100% pure.  I have tried Argan hair oils in the past but they were all combined with other plant oils, so I have been keen to try some pure Argan oil to see if it lives up to the hype.  However, Arganti's packaging isn't the best (the bottle looks like a medicine bottle), and the oil smells horrible too (although I suppose that's unavoidable).  Having said that, I am looking forward to giving this a proper try, so watch this space for an Arganti review!
Saffron London Cracking Nail Polish – 14ml – £0.75p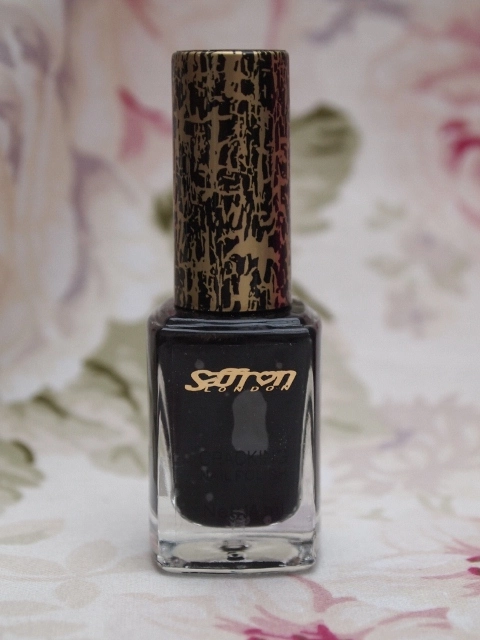 BeTrousse are a little bit behind with this Nail Polish as the nail crackle trend has mostly been and gone, but as I said before it is nice to see a nail product in the box.  The packaging may look simple and slightly cheap, but I actually quite like the classy contrast between black and gold.  I have a few Saffron London polishes already and, for a cheap range, they are pretty good quality, so hopefully this will be the same.
Vera Valenti Eyeshadow in Pink – 10g – £2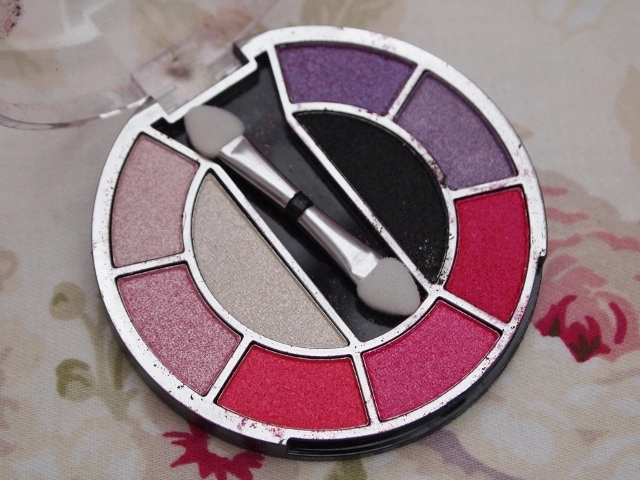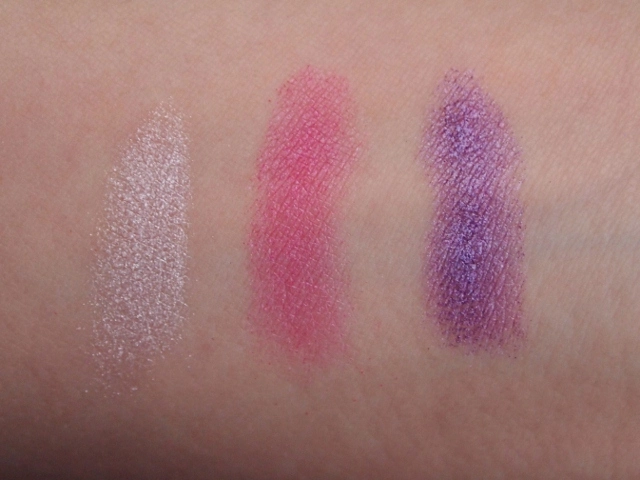 To balance out the amazing-ness of the Cupcake Organic Day Cream, Vera Valenti's Eyeshadow is the worst thing I have received in a beauty box.  The packaging looks and feels very cheap and tacky, and the eyeshadow is really bad quality.  It is chalky and one of the shadows actually broke up into tiny pieces and powder the first time I used it.  Most of the colours are also far too pearlescent for my liking, but I must say I do quite like the purple shades in this palette.
Yves Rocher Sexy Pulp Volume Gloss in Pink – 10ml – £13.90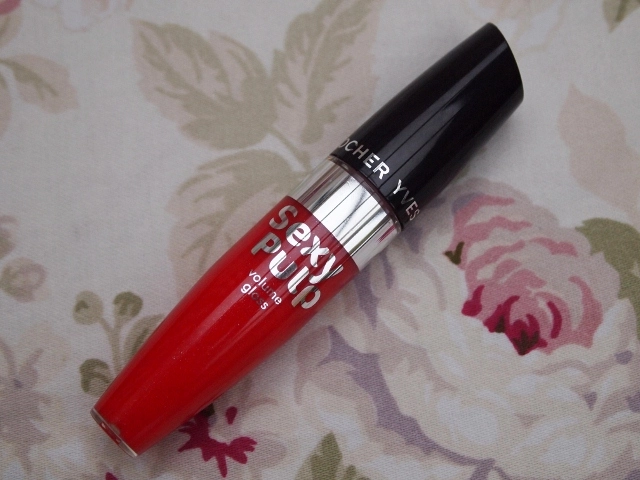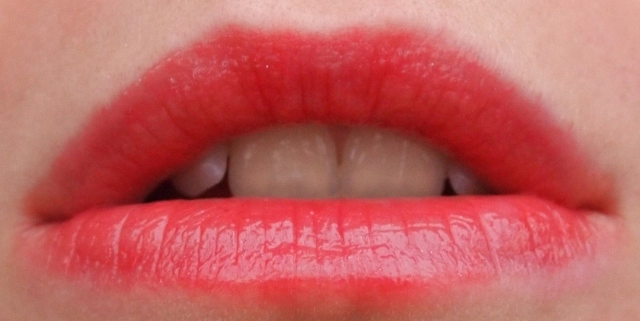 When I found Yves Rocher's Sexy Pulp Volume Gloss in the box I instantly thought 'YAY!  Make up!'  Make up is one of the things that BeTrousse have been lacking, and this gloss has definitely made up for it.  The gloss is a lovely shade of orangey pink, and has a fantastic shine to it.  It isn't sticky (although you can feel it on your lips) and it is extremely long-lasting…  Even after eating the colour and shine are still visible.  Expect a full review of this soon, too!
Kesari Radieuse Anti-Age – 30ml – £47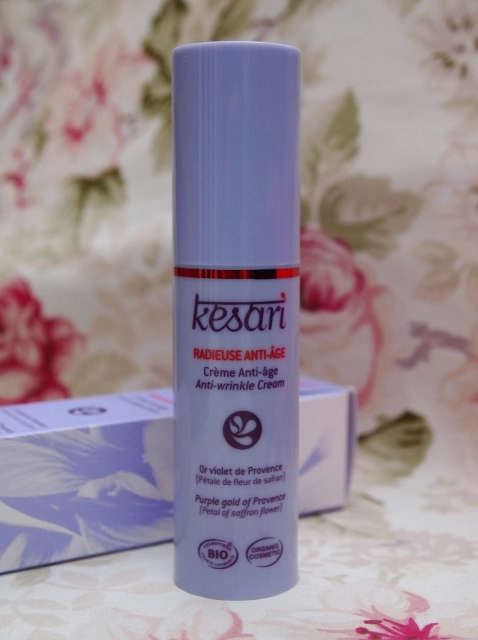 I wasn't especially excited about Kerasi's Radieuse Anti-Age at first as I've received several other anti-aging creams in my BeTrousse boxes in the past, and I don't really think I need them yet!  However, this one is really delicate and light and has a nice, nutty scent and colour.  I've used it a few times on my face and neck and it is absorbed quickly and has a smoothing, softening effect.  As far as anti-aging creams go, this is one of the best that I have sampled so far.
Essyta Cosmetics Body Moisturising Lotion – 250ml – £13.50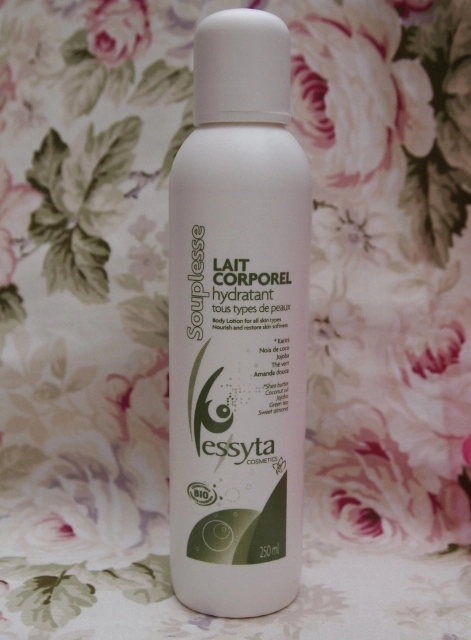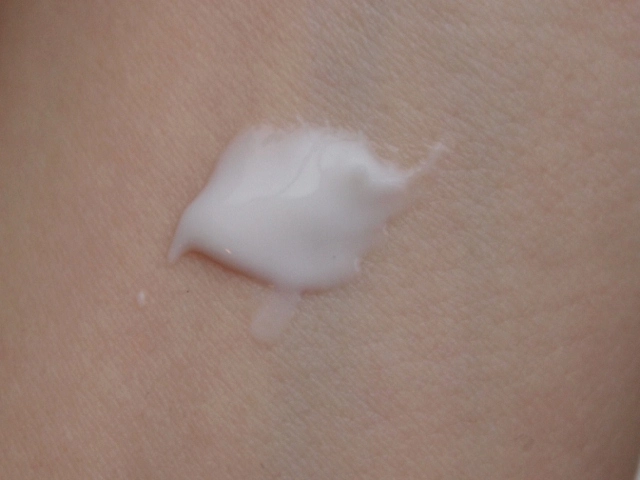 Last but not least, Essyta Cosmetics Body Moisturising Lotion.  I'm a sucker for good moisturisers, and this is undoubtedly a good one.  It has a pleasing scent and, like the Kerasi Radieuse Anti-Age, is lovely and light and easily absorbed.  The lotion comes in a nice big bottle as well, which is always good.
If you like the look of the BeTrousse Pretty Beauty Box, keep an eye out tomorrow for details of a very special giveaway that I am running with BeTrousse!  Alternatively, it is available to order via the BeTrousse website for just £19.
Which products in the Pretty Beauty Box do you like the look of?
Naomi x
*I was sent the BeTrousse Pretty Beauty Box by BeTrousse for review purposes.  All thoughts and opinions expressed are honest and my own*