Posts tagged
Glacial Clay Spa
9
You may remember that last month I introduced you all to Montagne Jeunesse's new range of Clay Spa fabric masks.  I wrote an in-depth review of the wonderful Dead Sea Mud Spa Mask, and today I will share my thoughts on the Glacial Clay Spa mask!  I'd been saving this one to use on a day when I felt I really deserved a treat, so after a feeling stressed and poorly earlier this week I decided to indulge.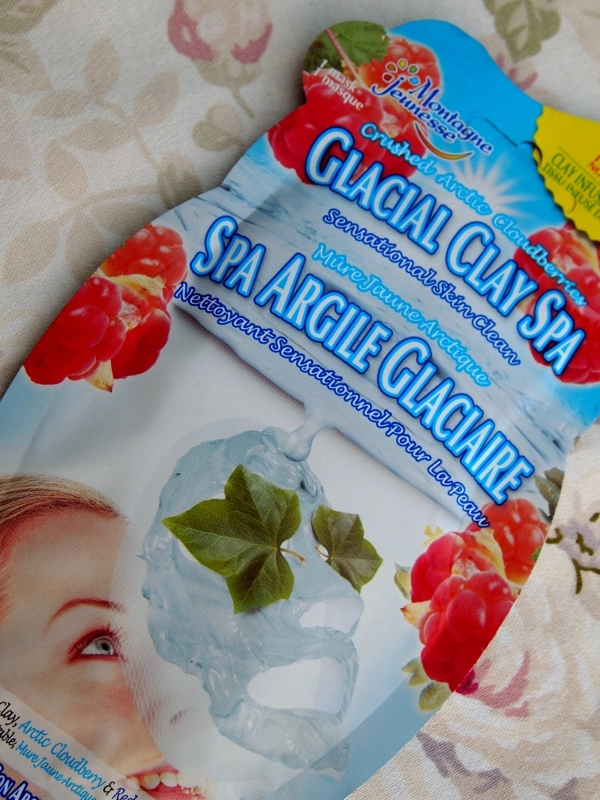 Like the Dead Sea Mud mask, the Glacial Clay Spa is a fabric mask, but this one is infused with 'Real Clay, Arctic Cloudberry & Red Grape'.  The active ingredients are specially chosen for their cleansing and anti-oxidant properties and are all vegetarian and animal friendly (Montagne Jeunesse are approved by PETA, BUAV and the Vegetarian Society).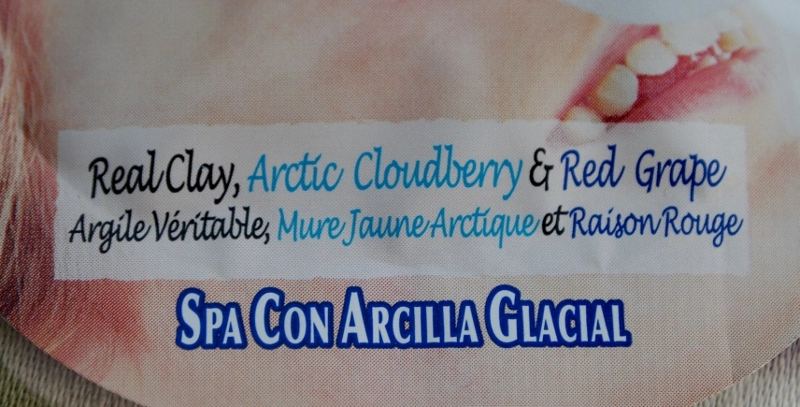 Out of all the masks I have used, this is the quickest and easiest to use, and probably the most effective.  It comes in one fabric piece, with eye, nose and mouth holes already cut out, so all you have to do is place it on your face, press it down and relax for 15 minutes.  Who knew effective skincare could be so effortless?!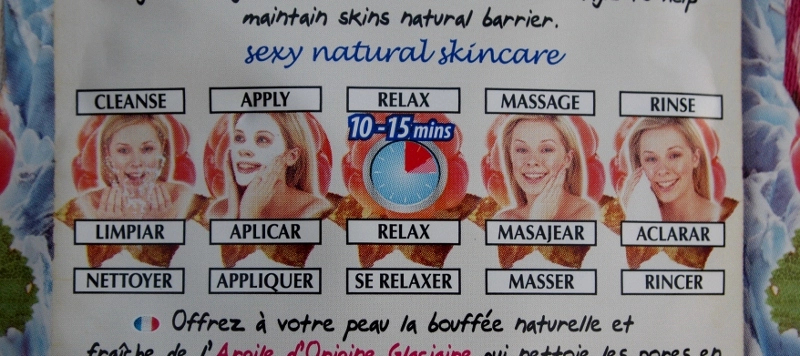 Now, I know you all want to know what it looks like, so I have put my reputation on the line to show you just how silly it makes you look!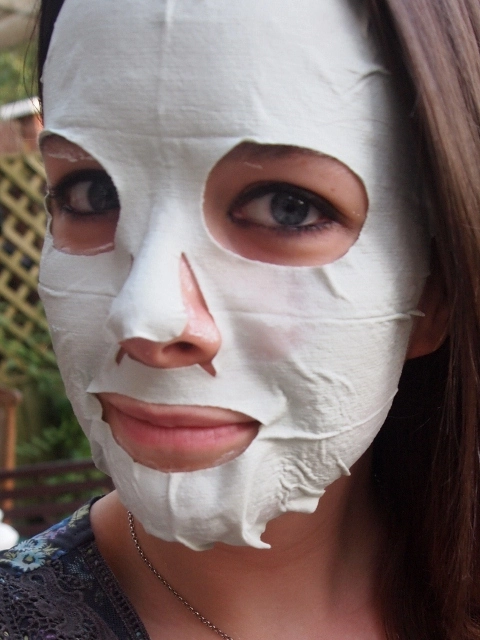 Gorgeous, right?  To be honest I find it pretty hilarious (not that it gives you much freedom of movement to laugh haha).  Anyway, onto the important stuff…
The glacial clay that forms the basis of the mask is fantastically cooling and makes your face feel instantly refreshed.  The coolness also tightens your skin and soothes any soreness or redness, which does wonders for your complexion.  My face didn't feel irritated at all whilst wearing the mask, so I was able to completely relax and enjoy the beautiful scent of the mask (my mum says it smells like summer).  After 15 minutes, I removed the fabric and washed any excess clay from my skin with warm water, massaging in a circular motion as I did so.  I didn't even need to use any moisturiser after wearing the mask as it didn't cause any dryness.  Rather, it made my face look visibly rejuvenated.
I can't recommend these fabric masks highly enough and I'll definitely be purchasing some more.  If you want to try anything from Montagne Jeunesse's Clay Spa skin care range, you can purchase individual masks for £1.49 each (BARGAIN) from the Montagne Jeunesse website, or they are now available in Boots.  They'll also be in ASDA as of September.
Have you tried these masks yet?
Naomi x
*I was sent this Glacial Clay Spa Mask by Montagne Jeunesse for review purposes.  All thoughts and opinions are honest and my own.  Some affiliate links have been used.