Posts tagged
PETA
9
You may remember that last month I introduced you all to Montagne Jeunesse's new range of Clay Spa fabric masks.  I wrote an in-depth review of the wonderful Dead Sea Mud Spa Mask, and today I will share my thoughts on the Glacial Clay Spa mask!  I'd been saving this one to use on a day when I felt I really deserved a treat, so after a feeling stressed and poorly earlier this week I decided to indulge.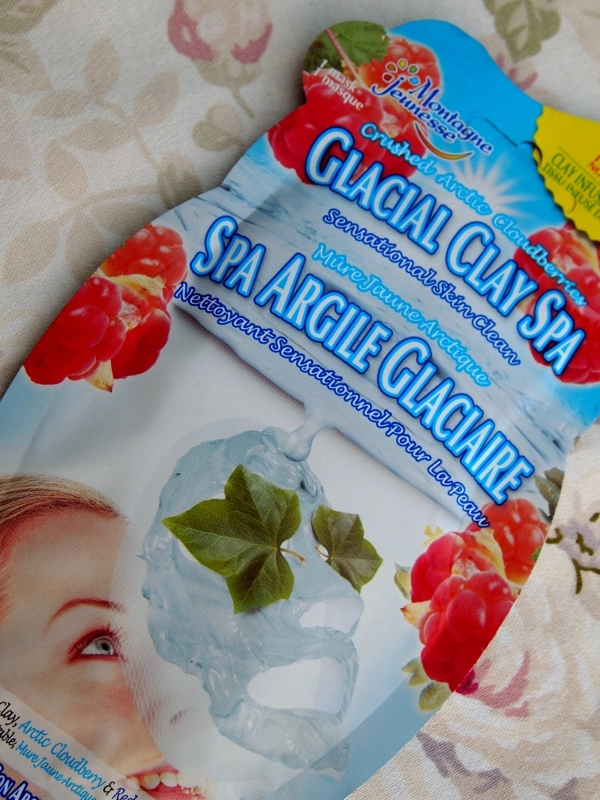 Like the Dead Sea Mud mask, the Glacial Clay Spa is a fabric mask, but this one is infused with 'Real Clay, Arctic Cloudberry & Red Grape'.  The active ingredients are specially chosen for their cleansing and anti-oxidant properties and are all vegetarian and animal friendly (Montagne Jeunesse are approved by PETA, BUAV and the Vegetarian Society).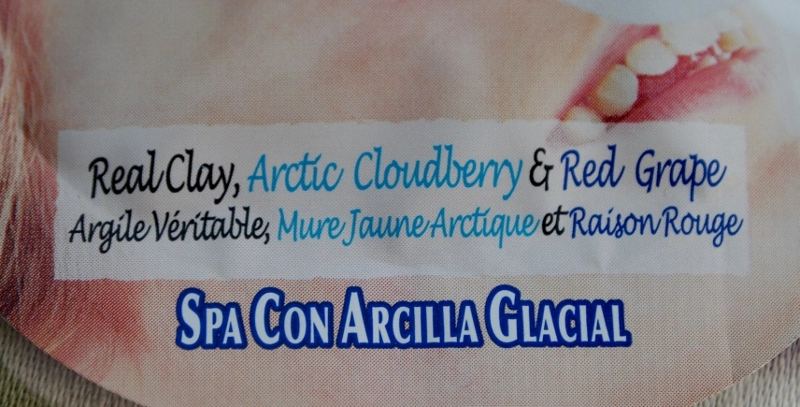 Out of all the masks I have used, this is the quickest and easiest to use, and probably the most effective.  It comes in one fabric piece, with eye, nose and mouth holes already cut out, so all you have to do is place it on your face, press it down and relax for 15 minutes.  Who knew effective skincare could be so effortless?!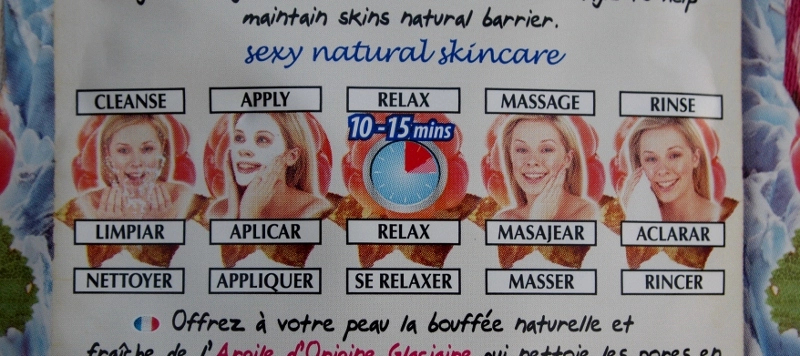 Now, I know you all want to know what it looks like, so I have put my reputation on the line to show you just how silly it makes you look!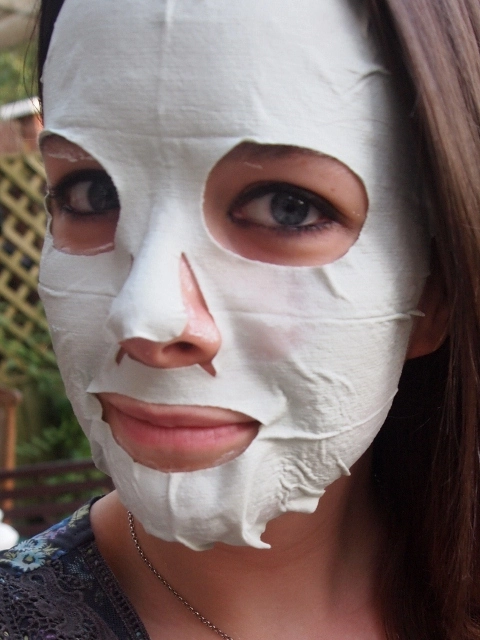 Gorgeous, right?  To be honest I find it pretty hilarious (not that it gives you much freedom of movement to laugh haha).  Anyway, onto the important stuff…
The glacial clay that forms the basis of the mask is fantastically cooling and makes your face feel instantly refreshed.  The coolness also tightens your skin and soothes any soreness or redness, which does wonders for your complexion.  My face didn't feel irritated at all whilst wearing the mask, so I was able to completely relax and enjoy the beautiful scent of the mask (my mum says it smells like summer).  After 15 minutes, I removed the fabric and washed any excess clay from my skin with warm water, massaging in a circular motion as I did so.  I didn't even need to use any moisturiser after wearing the mask as it didn't cause any dryness.  Rather, it made my face look visibly rejuvenated.
I can't recommend these fabric masks highly enough and I'll definitely be purchasing some more.  If you want to try anything from Montagne Jeunesse's Clay Spa skin care range, you can purchase individual masks for £1.49 each (BARGAIN) from the Montagne Jeunesse website, or they are now available in Boots.  They'll also be in ASDA as of September.
Have you tried these masks yet?
Naomi x
*I was sent this Glacial Clay Spa Mask by Montagne Jeunesse for review purposes.  All thoughts and opinions are honest and my own.  Some affiliate links have been used.
2
This is the third review in my series of Montagne Jeunesse Skin Heroes reviews, and today I'll be featuring the Break-Out Mask!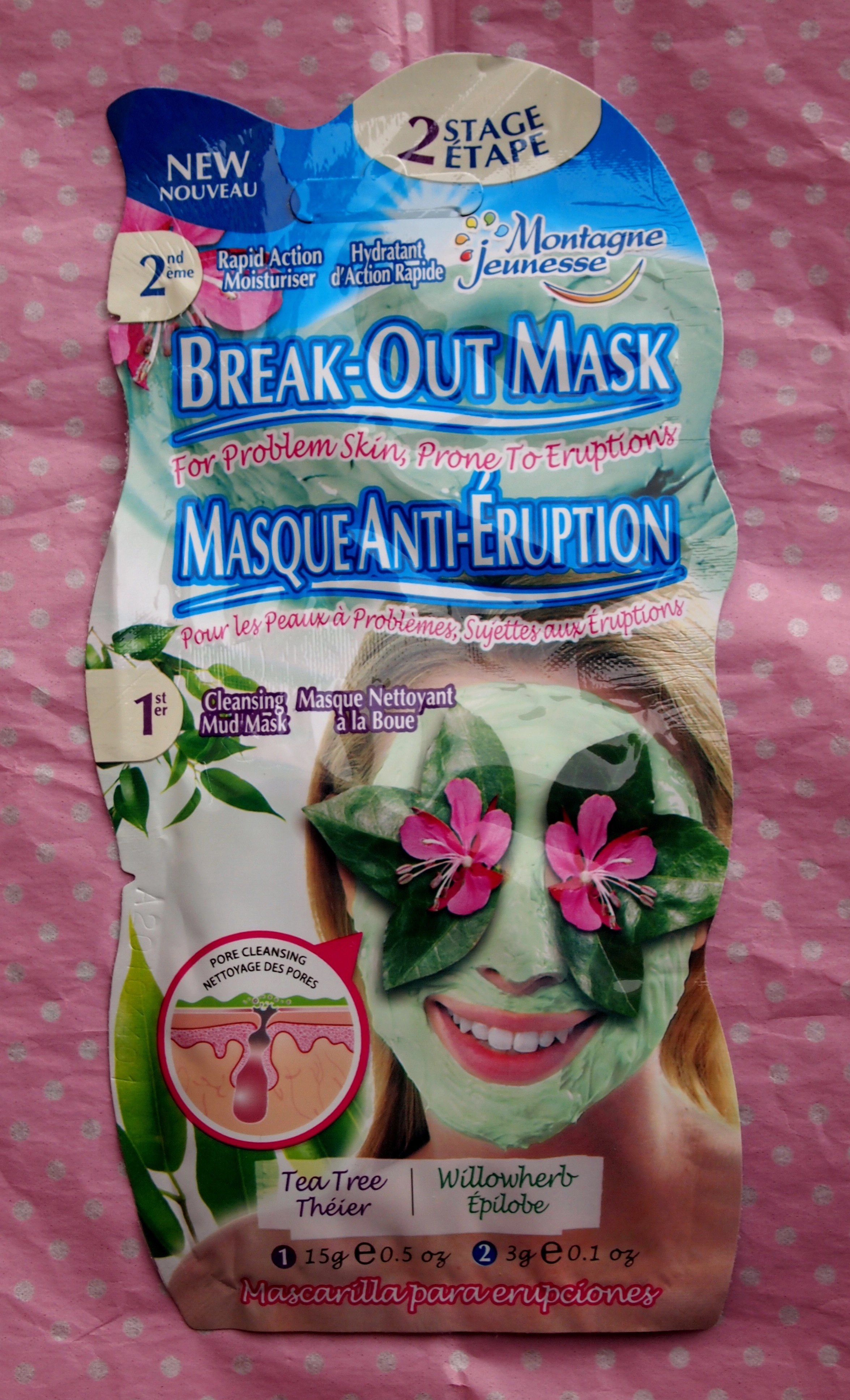 Like most of the Skin Heroes range, the Break-Out Mask comes in a sachet containing two different products.  Stage 1 is the green tinged 'Cleansing Mud Mask' (Left), and Stage 2 is the 'Rapid Action Moisturiser' (Right).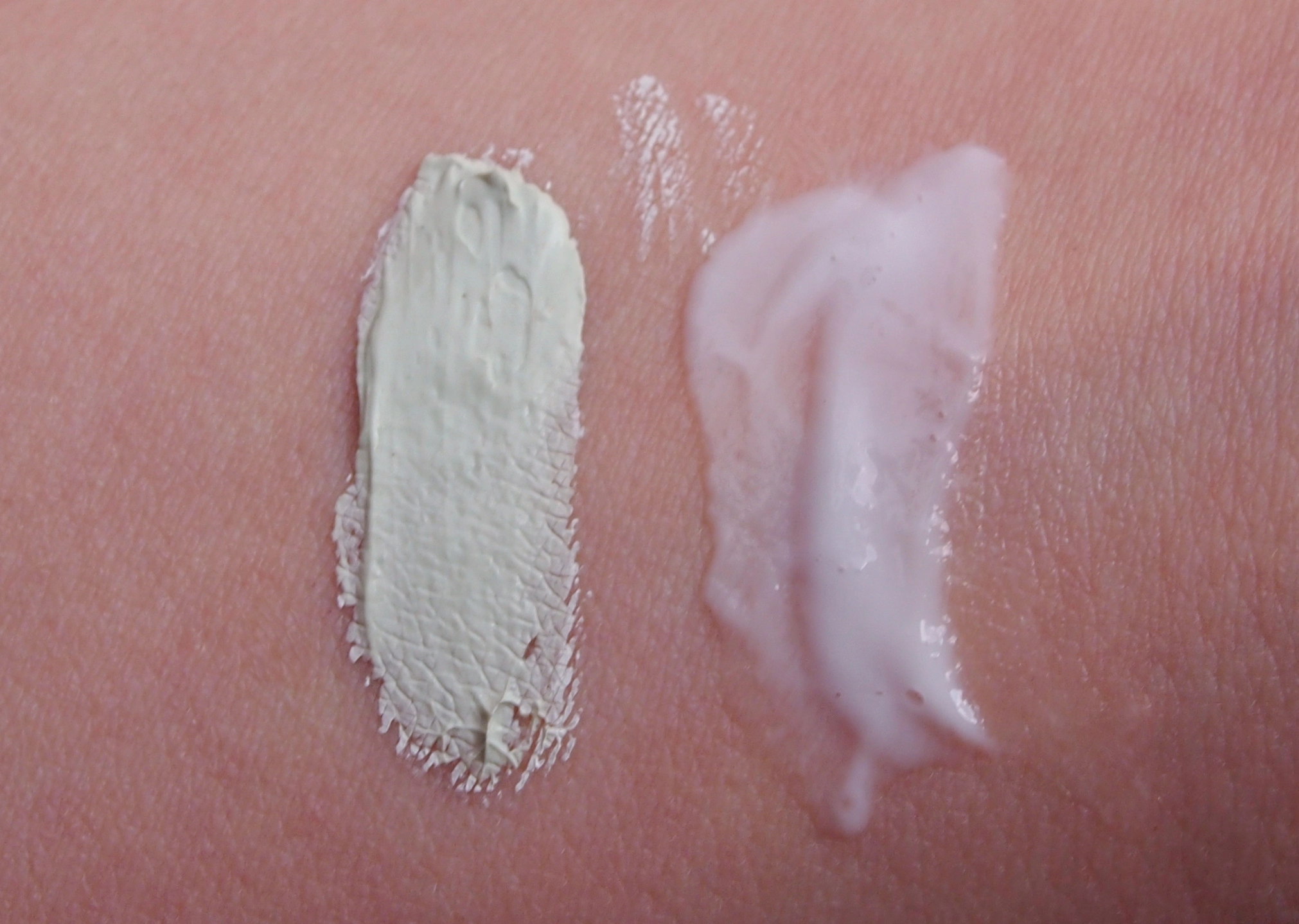 What hit me first about this mask when I tore open the sachet was the scent.  The Tea Tree and Willowherb smell gorgeously refreshing, almost minty, and are both present due to their calming and soothing properties – exactly what you want from a mask which is meant to reduce break-outs!

As the instructions suggest, I washed and cleansed my face before applying the mask.  Once again, I found the sachet contained too much mask for one application… I must have a freakishly tiny face!  Either that or Montagne Jeunesse are very generous.  The mask felt nice and creamy and smoothed on so easily, although I did get a bit messy with blobs of mask in my hair and all over my hands!  I left the mask on for 15 minutes, and took the opportunity to pose for some photos with one of my cats, Moth.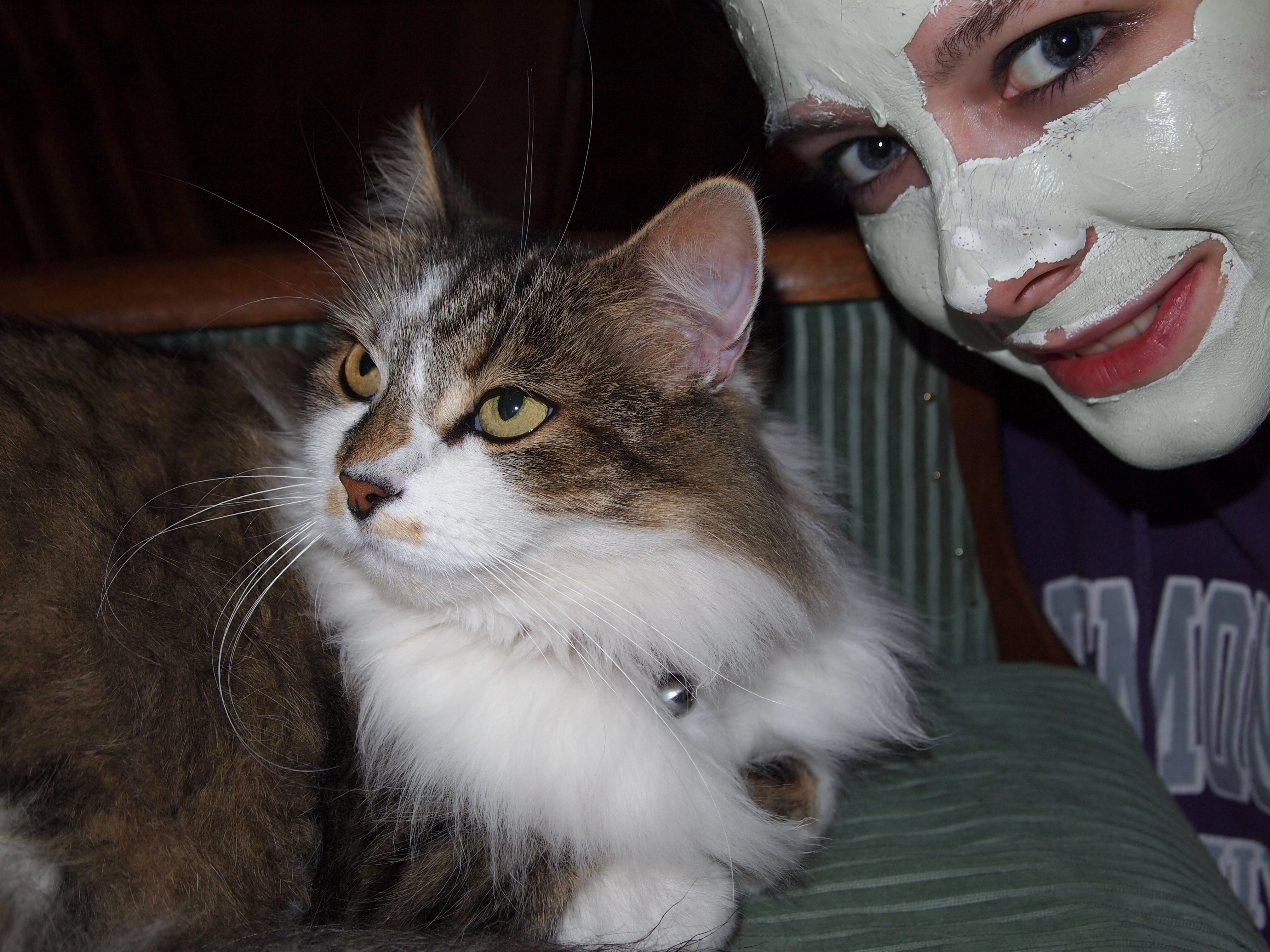 She doesn't look amused does she? haha.  She approves of Montagne Jeunesse products really though, as they're all vegetarian and animal friendly!  Approved by the Vegetarian Society, BUAV and PETA

The mask had a cooling effect on my skin and felt slightly tingly, but not uncomfortably so.  After 10 minutes, as it dried, it got quite stiff and started to crack.  I was worried it would be difficult to get off because of that, but as soon as I wet it it went creamy again.  Having said that, it did take a while to get off, but after some persistence with a wet flannel my face was left squeaky clean.
I was very pleased with the results after using this mask.  I've experienced redness, soreness and tightness after using other mud masks in the past, but other than a fresh, tingly feeling, my face looked and felt fine.  The Rapid Action Moisturiser was a lovely consistency too and settled the tingling down, leaving me with baby soft skin.
This is my favourite Skin Heroes product so far and I would definitely use it again.  If you'd like to try this mask, or any other Montagne Jeunesse skin care products, you can buy them on their website or in ASDA, for just £1.49 (RRP) per sachet.  Trust me – they're well worth it for a little pampering session!
Naomi x
7
As I mentioned here, this morning I received my package of Skin Heroes products from Montagne Jeunesse, and since I'm having a Friday night in, I thought I'd treat myself to a little pamper session using one of the masks!  The first mask I'll be reviewing is the Dry Skin Mask.  According to the packaging, the mask combines Raspberries, Blueberries and Red Grapes which 'are high in anti-oxidants that protect and replenish'.  One thing I love about Montagne Jeunesse is that their skin care products are full of natural ingredients where possible, which are delicate on the skin – great for someone like me with sensitive skin!  They're also vegetarian friendly which is an added bonus.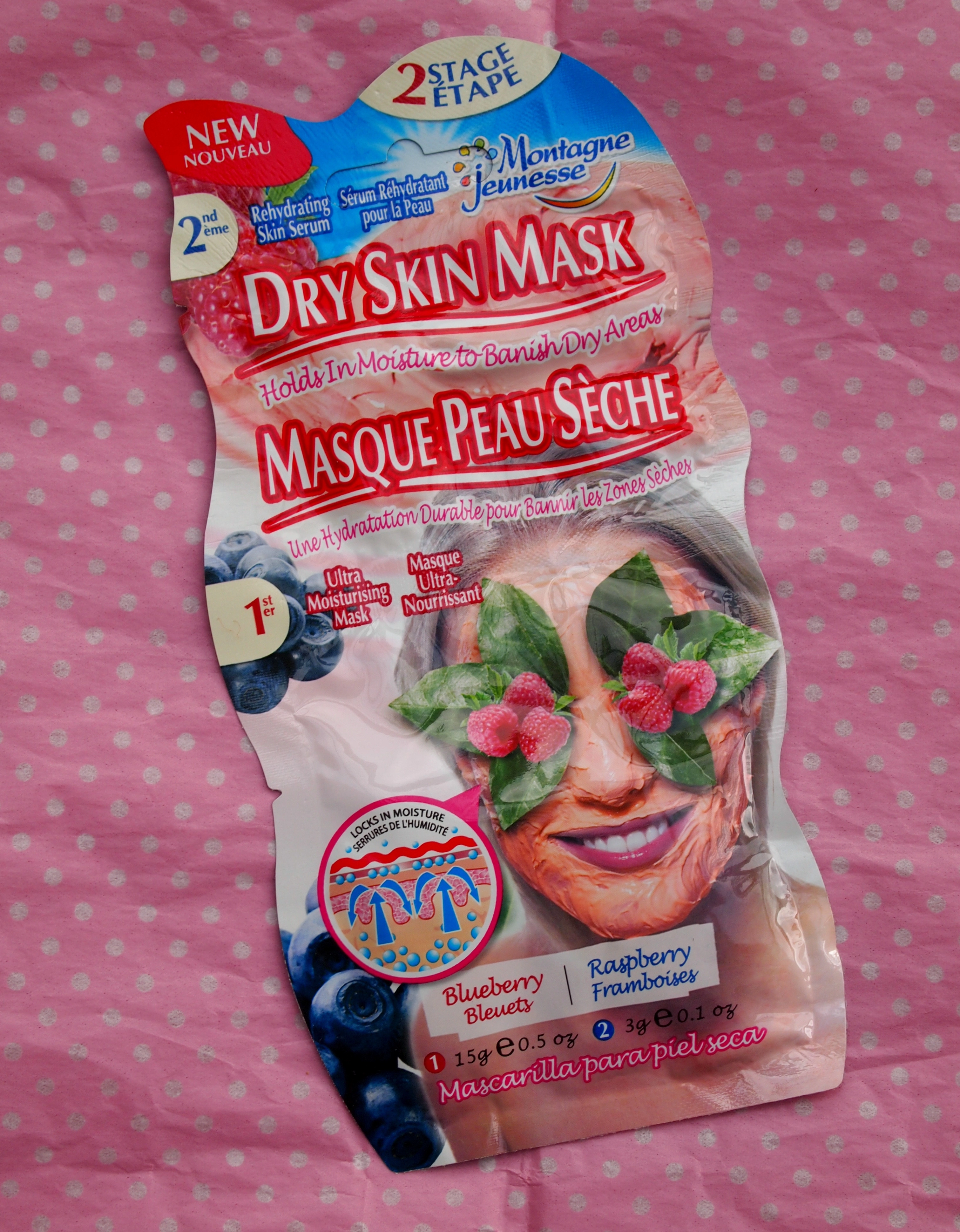 The Dry Skin Mask comes in a sachet containing two products – 15g of Ultra Moisturising Mask (Left), and 3g of Rehydrating Skin Serum (Right).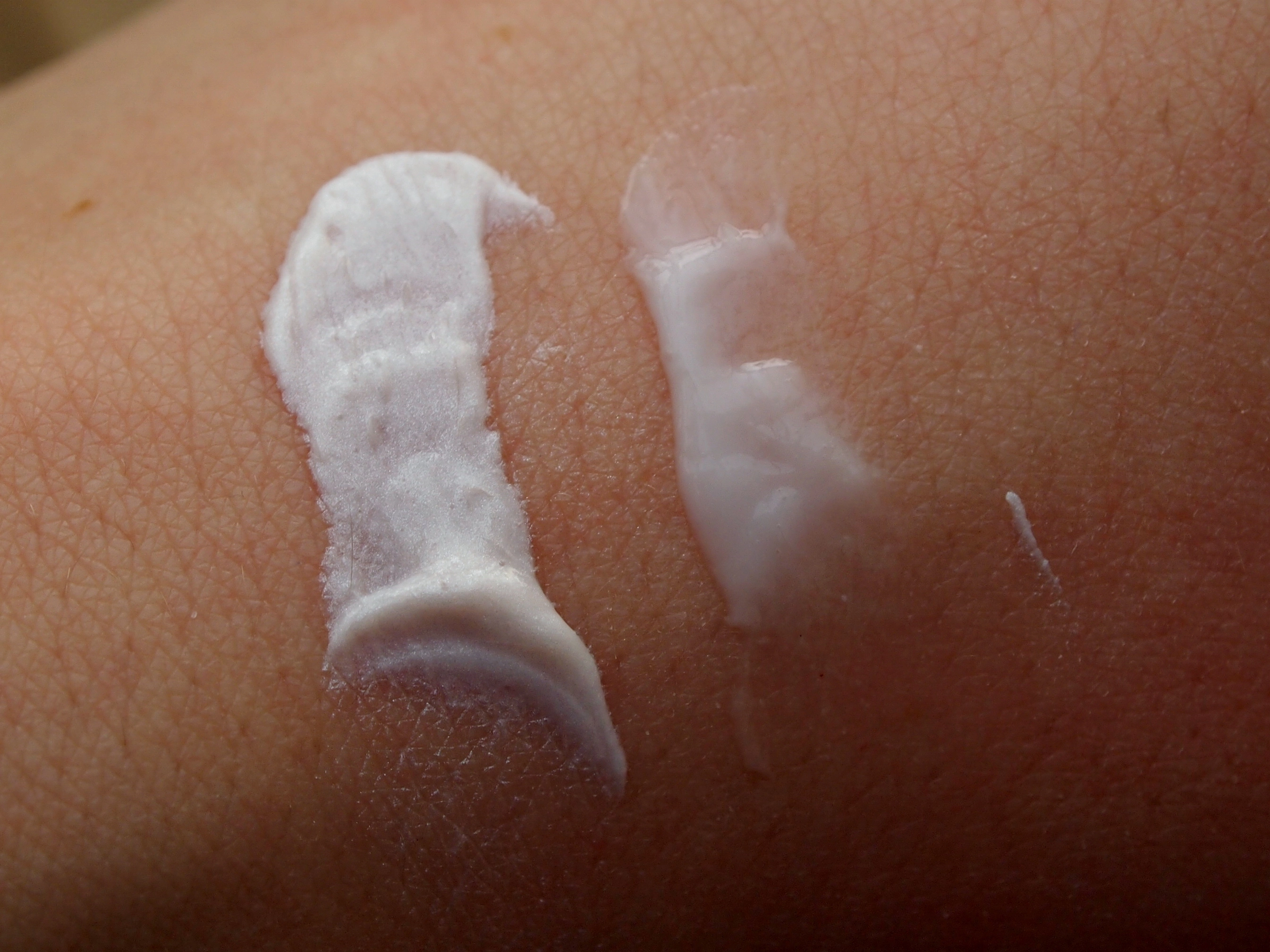 The instructions for use are as follows…
Firstly, submerge skin in this creamy souffle and let the super fruits explode into action.
So this is what I did!  After removing my make up and washing my face, I applied the mask liberally to dry skin and left it to work its magic for a good 15-20 minutes, as the packaging suggests!  There was a generous amount of mask in the sachet for one application – I smothered it on and was still left with some excess.  The mask smells a bit like fruit yoghurt which is lovely, but I found it also had a slight whiff of something else, I'm not sure what, but it wasn't too nice.  Luckily that subsided after a while!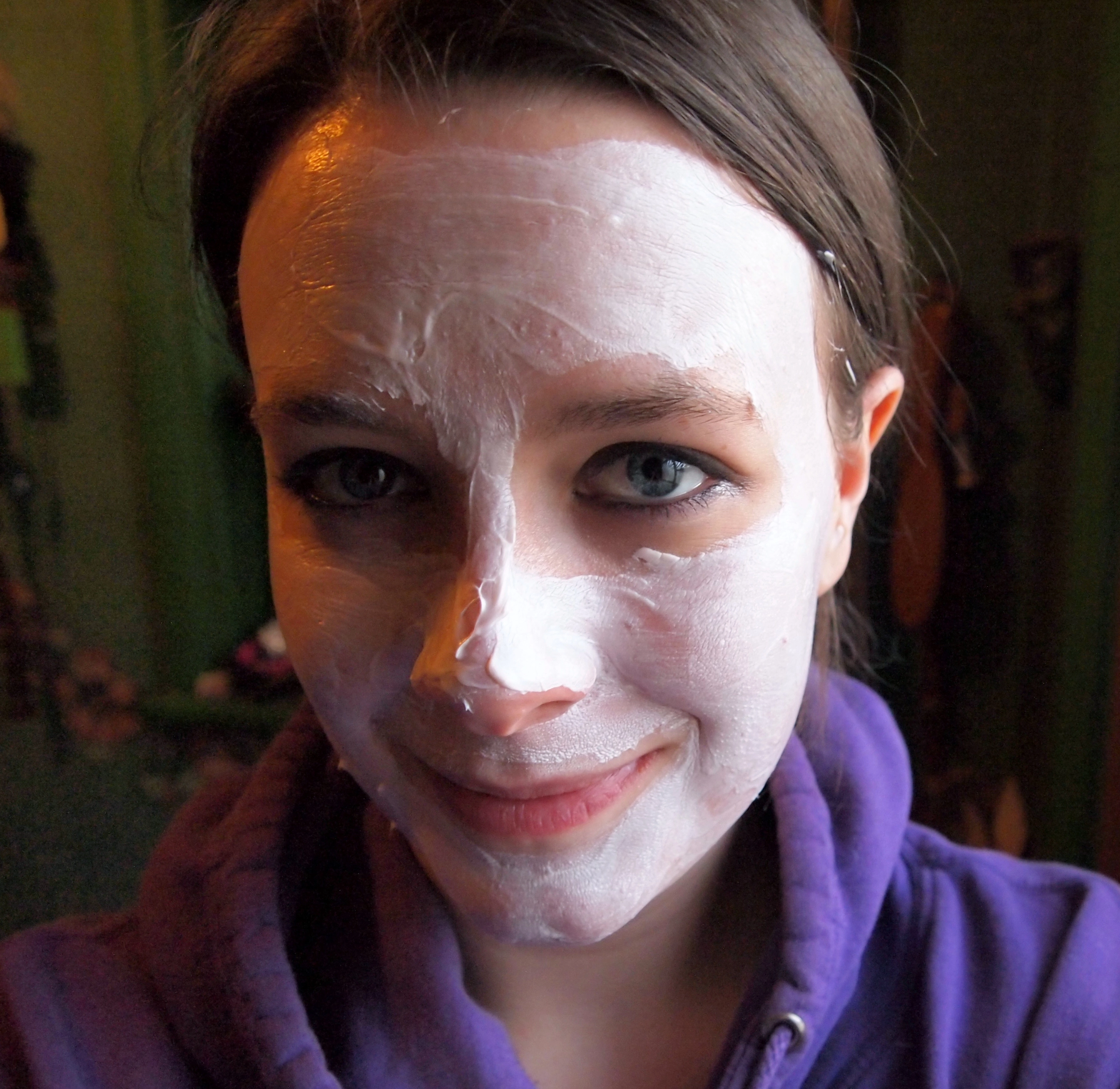 As the mask dried it felt refreshingly cooling, and didn't go tight and crumbly like a lot of masks do.  When it came to removing the mask, it came off easily with warm water and a flannel.  I patted my face dry with a clean towel and moved onto to step two, which helps you to…
   rehydrate with this follow on serum of crushed Blueberries and pulped Raspberries, an anti-oxidant frenzy.
Initially, I didn't think the 3g of serum would be enough to moisturise my face with, but it is so rich it was almost too much!  It took a while to fully massage in but I got there eventually.  The skin on my face usually gets very dry and itchy when I use face masks, so I was worried that this would do the same despite its claims, but I was proved very wrong.  The combination of moisturising mask and hydrating serum left my skin feeling soft without feeling taught or greasy – just what you want from a mask!  These masks cost £1.49 each in ASDA or on the Skin Heroes website and are definitely worth it – the perfect Friday night treat!
Look out for my next Montagne Jeunesse review, coming soon!
Naomi x