Posts tagged
cruelty free
17
I drink a lot of water every day, especially when I'm at work, but I really begrudge paying for bottled water when you can get it for free from the kitchen tap, especially as the bottles that bottled water comes in aren't widely recycled, so the majority end up on landfill, littering the streets or even floating around in the 'plastic soup' that is our oceans!  As such, I have long been on the look out for a more environmentally friendly, reusable bottle, so I was extremely pleased when I discovered Dopper on Twitter.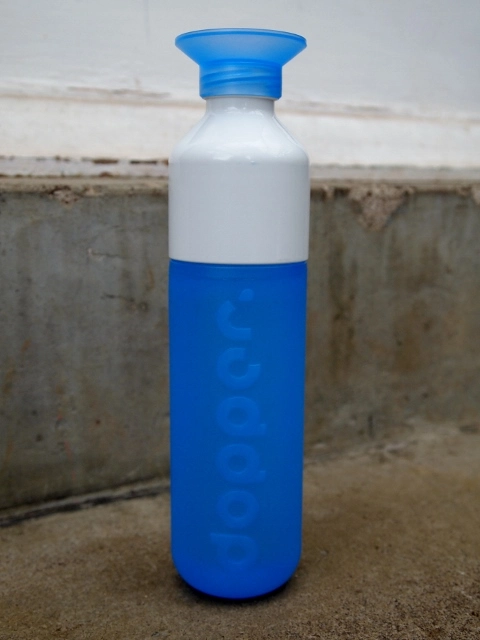 Dopper is a Dutch product which was invented with the aim to put a stop to the damaging effects that plastic bottles have on the environment.  Dopper is a unique reusable bottle which has a zero net carbon footprint, and is BPA-free, meaning that the Dopper is free of the harmful chemical usually used in plastic production.
Dopper bottles are completely sustainable, as they can be refilled and used over and over again, and promote the drinking of free, calorie-free, thirst quenching WATER!  There's even a Dopper app so you can find out where to refill your bottle for free.  The brand also contribute to water projects around the world through the Dopper Foundation, with 10% of all Dopper sales going straight into the Foundation to fund the introduction of safe, clean drinking water and facilities in countries such as Nepal.
If you want to find out more about Dopper, their work and ethos, click here.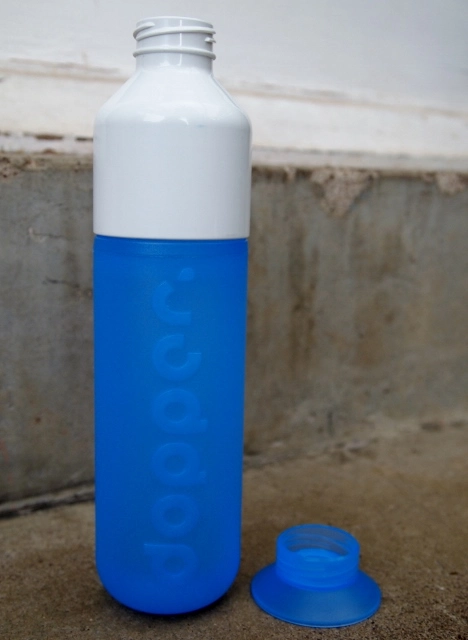 What I love about my Dopper is that it doesn't look like a normal bottle.  It has an unusual but fashionable design which is also practical, and comes in a wide range of colours.  The Dopper has a wide, flat lid which, at first, seemed a little unnecessary, until I realised why…  Not only does the lid unscrew, but the white section unscrews as well, so you can use it as a drinking cup if you don't fancy drinking straight from the bottle.  An absolute genius addition to an already excellent product.  Luckily, both the lid and the cup screw back on securely, so there's no need to worry about leakage.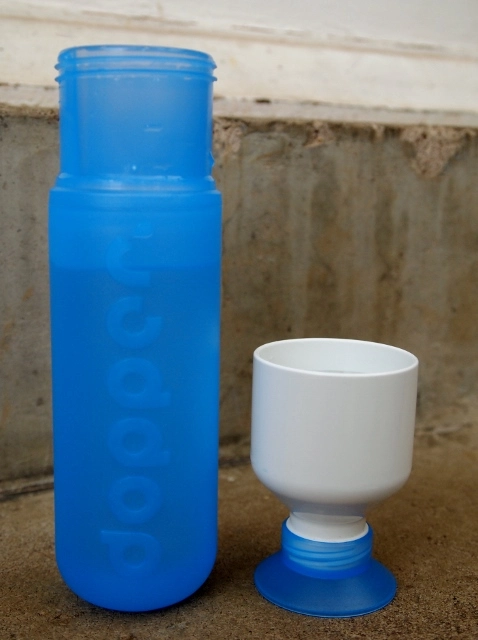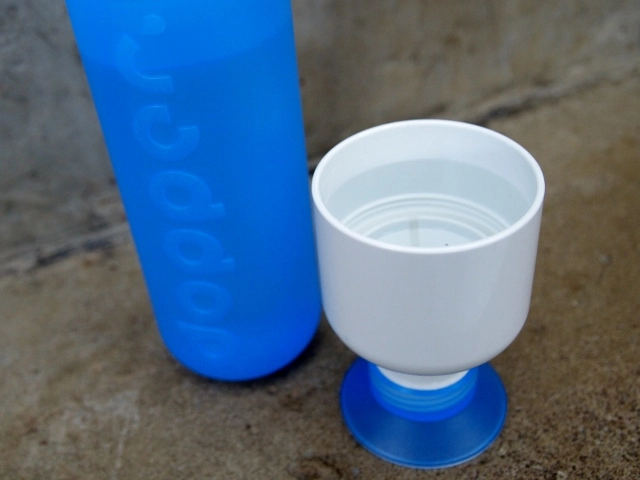 The Dopper holds 450ml of water, just a little less than your average bottle of water from a shop, and is the ideal size to carry with you in your bag, fit into the cup holder of your car or take with you on a run or whilst exercising.  I can't express enough how much I absolutely love my Dopper.  The design is so innovative and functional, but it also looks fantastic and, most importantly, it's so much kinder on the Earth than the bottled water you buy in shops!
In fact, I believe in Dopper so much that I have something very special to share with you… I have not one, but TWO Doppers to give away to two lucky readers – a red and an orange that both really stand out from the crowd.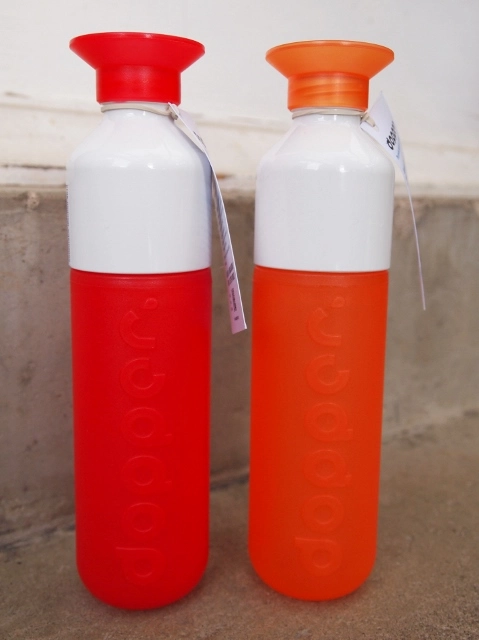 To enter, all you have to do is complete as many of the tasks as you want/can on the Rafflecopter form below.  The competition will run for three weeks, and will end at midnight (GMT) on 26th November.  The giveaway is open WORLDWIDE and all entries will be checked.  The winners will be chosen at random and announced the next day, and contacted via email, and will be given 48 hours to respond with their postal address.  If no reply is received within this time, another winner will be chosen at random.  Good luck!
Naomi x