Posts tagged
Pet
6
It's been quite a while since I last posted a tag post, but when I saw Claire had shared this Furry Friend Tag on her blog, I just had to do it.  After all, I never pass up the chance to talk about my beloved ratties!  Plus it means I get to add a few recent photos that I've been meaning to share with you all.
So, without further ado, here are my two female rats, who are now over one year old, and have lived with me for eleven months!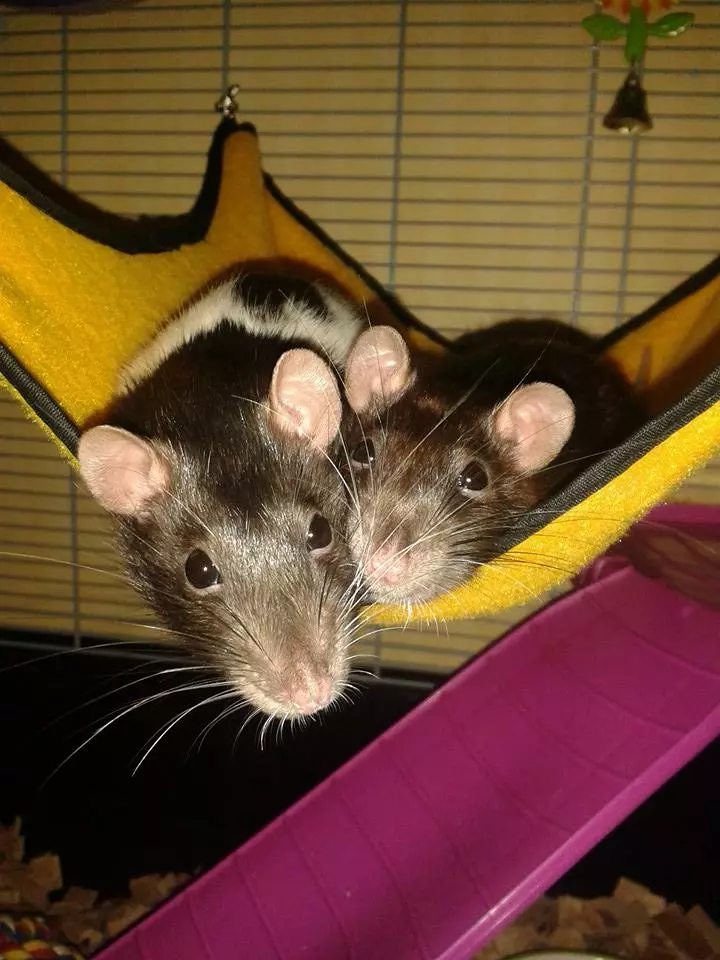 1. What are your pets' names?
My two rats are called Miggley and Mog.
2. When did you get Miggley and Mog?
I got Miggley and Mog on 27th April 2013, when they were just seven weeks old.
3. What is something that Miggley and Mog do that annoys you?
I've had quite a few rats in my time and out of all of them, Miggley and Mog are definitely the most adventurous.  Especially Miggley, who likes to escape onto the floor and hide under my bed!  Her antics used to annoy me a little bit, but they don't any more.  I just think it's cute… rats will be rats!  But what does annoy me is when she fights with Mog.  Rats love to play fight, but Miggley can get quite rough and aggressive and sometimes hurts her sister, so I have to separate them for a while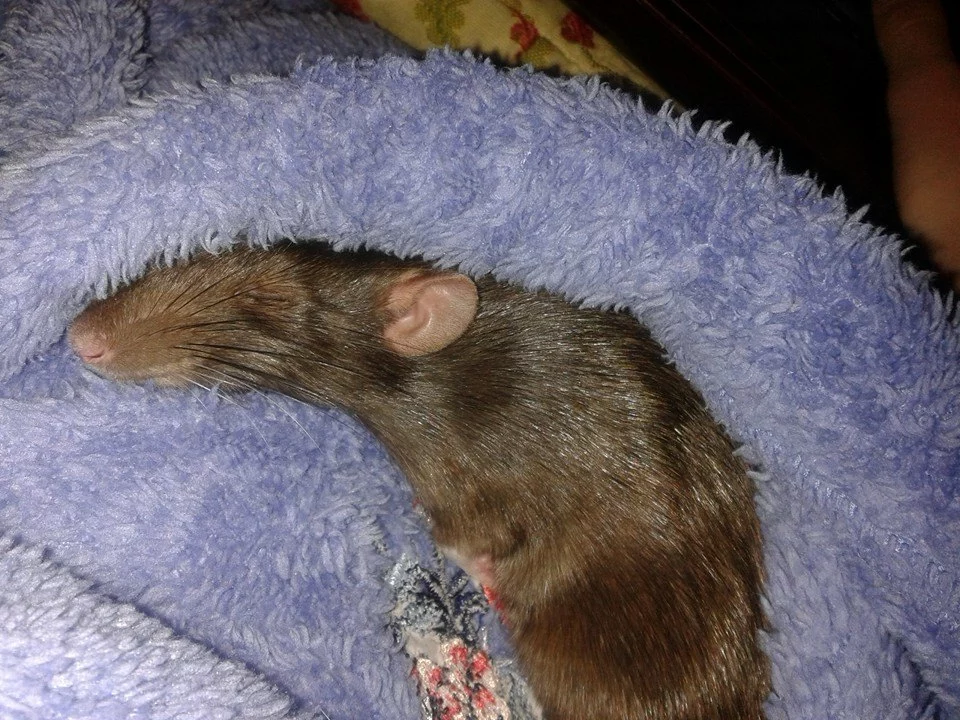 4. What type of breeds are Miggley and Mog?
Miggley is a brown and white hooded rat, and Mog is a black silvered Berkshire, but she has rusted a bit over time so she now looks brown.  Both have top ears, black eyes and standard coats.
5. Has Miggley or Mog ever had a near death experience?
No, I don't think so – and I hope it stays that way!
6. Do Miggley and Mog know any tricks?
Both of them will chase paper and string, and they also know how to run an assault course around the living room.  They even jump across the gap between the armchair and the sofa.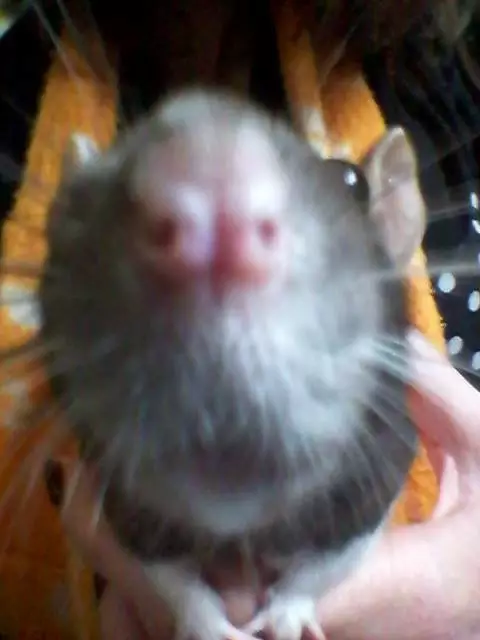 7. Do Miggley and Mog like to snuggle?
Miggley prefers to run around on the bed or the floor and get up to mischief, whilst Mog will happily sit inside my sleeve or cardigan.  Both of them like to snuggle at night though, and they both sleep inside my dressing gown for a few hours before I go to bed.
8. Where did you get Miggley and Mog?
I wanted to buy from a reputable breeder but I couldn't find one nearby, so I settled for a local independent pet shop instead.  Luckily they are both healthy and have nice temperaments, but in the future I'll definitely look again for a breeder.  I hope to breed rats myself one day too.
9. Do Miggley and Mog get along with other rats?
Well they get along with each other, and they were housed with two other rats when I bought them, so yes.  Once I have my own house I hope to get them a couple of friends.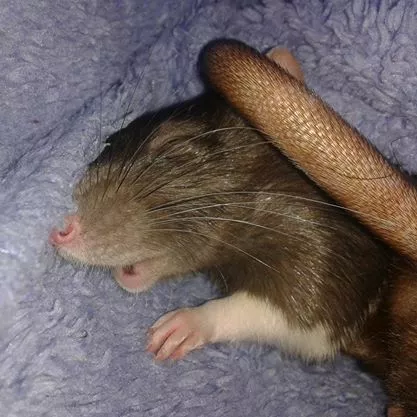 10. Do Miggley and Mog get along with strangers? 
Yes!  They both love it when my family visit or there are new people in the house.  They like to show off and perform their tricks, and will always accept fuss and treats from strangers.
11. How much do Miggley and Mog weigh?
I weighed them a few days ago and Miggley weighs 345g, and Mog weighs 330g.  Mog used to weigh more than Miggley but she's overtaken her now.  They're both a healthy weight though.
12. Do you ever dress Miggley and Mog up?
No, never.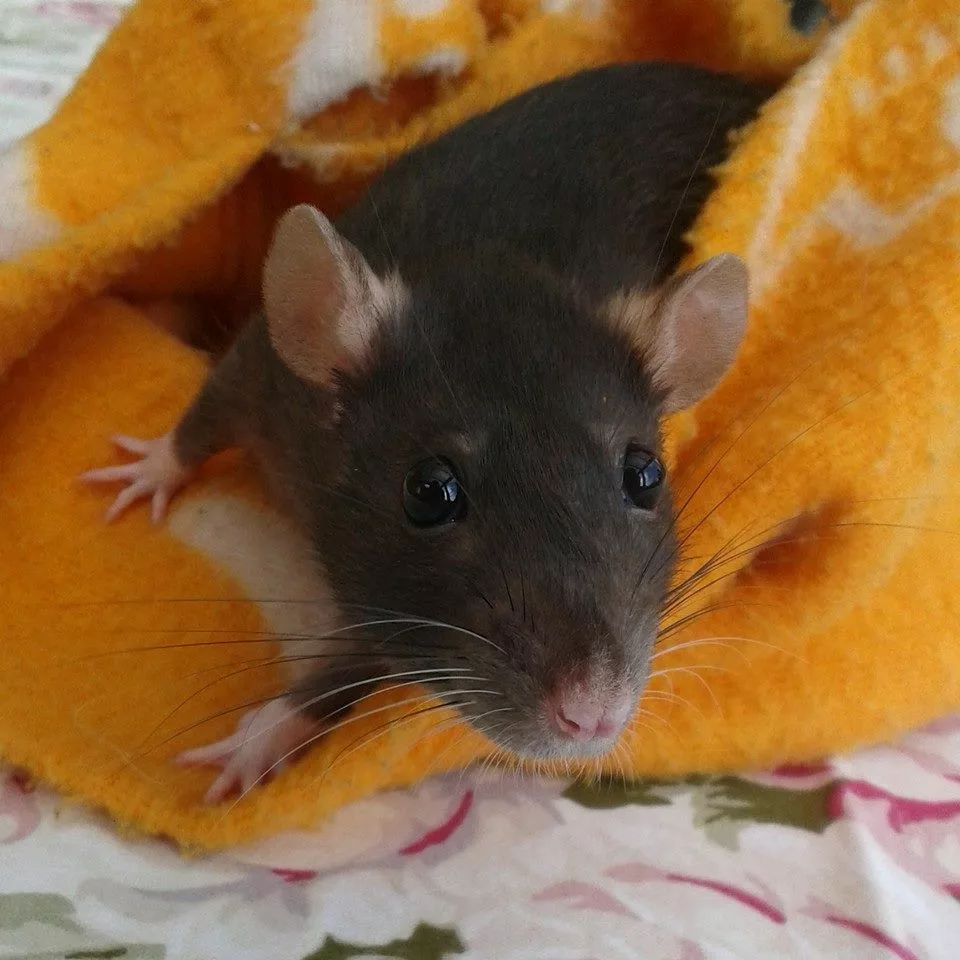 13. Have Miggley and Mog ever tried to run away?
Whenever they're on my bed they're constantly trying to get onto the floor, especially Miggley, but I don't think they'd ever genuinely run away.  They don't even escape when I leave their cage door open.
14. How did you come up with their names?

My dad used to tell me made up bedtime stories when I was a child about a frog called Miggley Mog.  I have fond memories of those stories and wanted to carry on the name!
15. How much do Miggley and Mog mean to you on a scale of 1-10?
10!  Without a doubt.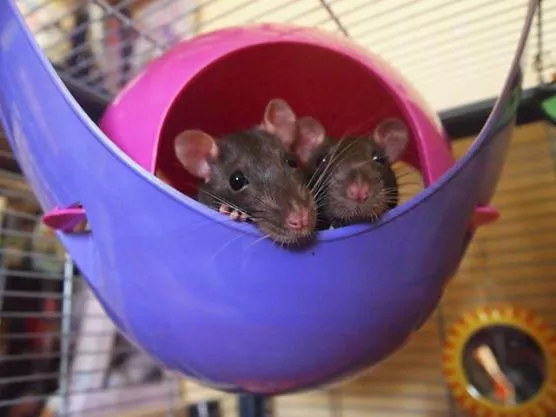 Feel free to carry on the tag if you wish!  Please let me know if you do as I'd love to read about your lovely pets.
Naomi x