Posts tagged
JollyChic.com
2
Hello everyone!
Firstly, allow me to apologise for the delay in announcing the winner of my JollyChic giveaway.  I had a bit of trouble verifying entries through Rafflecopter, BUT the issue has now been fixed and the time has come for me to name the winner!  The winner will receive $100 (with free shipping) to spend on fashion at JollyChic.com, which will be credited to your JollyChic account.  Between you all, you earned over 4,000 entries, so I'd just like to say a huge thank you to everyone who entered for making the giveaway such a success.
So, now the moment you've all been waiting for!  The winner of my JollyChic giveaway, as chosen at random via Rafflecopter, is entry number 258, which belongs to…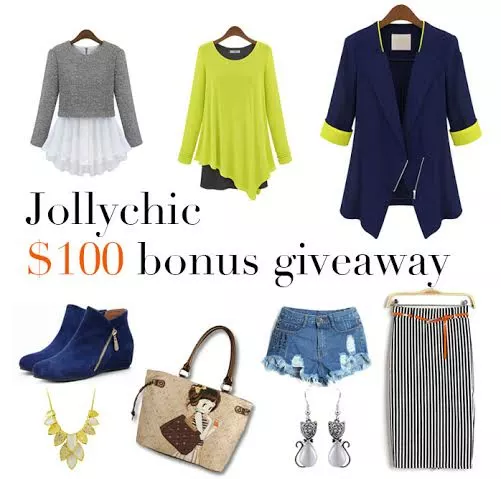 Tara Hunter-Reid
Congratulations, Tara!  You are the lucky winner.  Please email me at bewitcheryblog@gmail.com to confirm the email address that you used to register with JollyChic, and I will pass the information on so they can credit your account.
Once again, a big thank you to everyone who entered, and thank you too to JollyChic.com for sponsoring this giveaway.
Please check back soon for another exciting giveaway!
Naomi x