Posts tagged
Lips
0
I was recently given the opportunity, by an online discount make up store called Xtras, to choose some Hard Candy products to review.  I'd seen Hard Candy online before and had been wanting to try them out, mainly because their nail polishes come with a cute little ring, so I made my selection and everything arrived within a day or two, which is extremely quick service these days!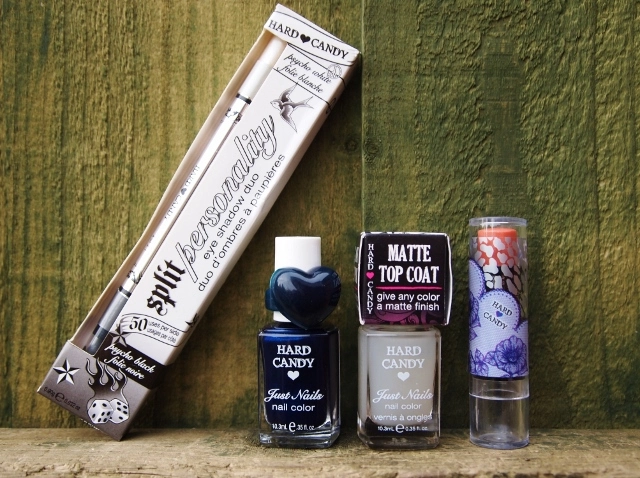 I received four Hard Candy items in total; Split Personality Cream Eyeshadow Duo in 'Psycho', Just Nails Nail Polish in 'Mr Right', Just Nails Matte Top Coat, and World Balmination Tinted Lip Balm in 'Good Girl'.  I must admit, as a nail polish hoarder I was extremely tempted to only order nail products, but I thought I'd give some of the rest of the range a go too, and I'm pleased I did.
Just Nails Nail Polish in 'Mr Right' and Just Nails Matte Top Coat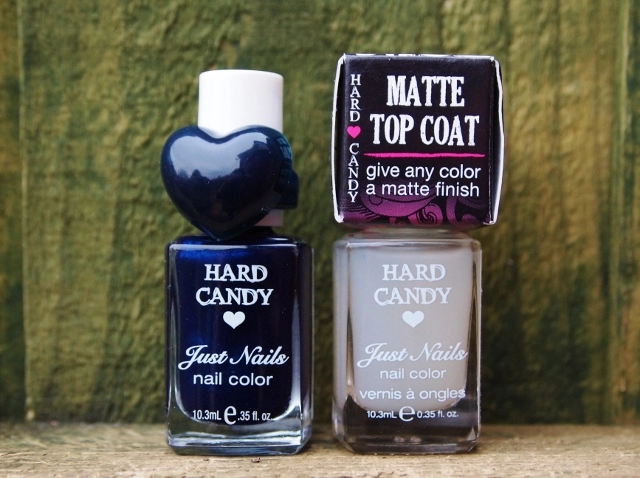 'Mr Right' is a gorgeous deep blue shade with a delicate shimmer finish, that looks really elegant on the nails.  Though the brush is a bit smaller than I'd like, the polish still applies easily and evenly, and gives completely opaque coverage in two coats.  My only real issue with it is that it takes a while to dry, so I managed to smudge it whilst impatiently applying the matte top coat too early, but at least I've learnt for next time.  The ring that comes with the polish is a fab little bonus too.  I was half expecting it to be too small for me and not very good quality, but it's actually nice and chunky and fits well.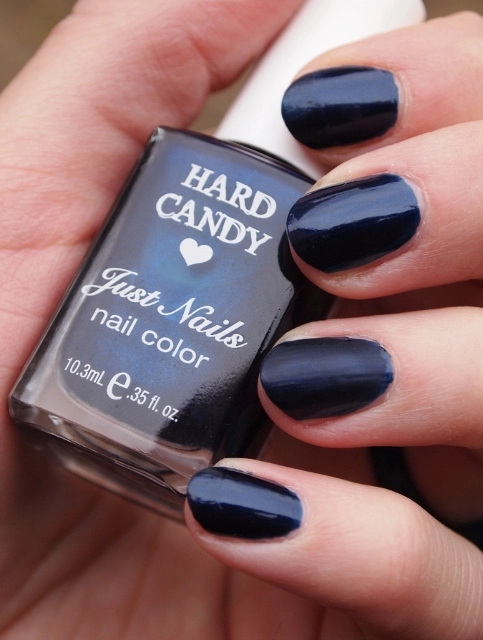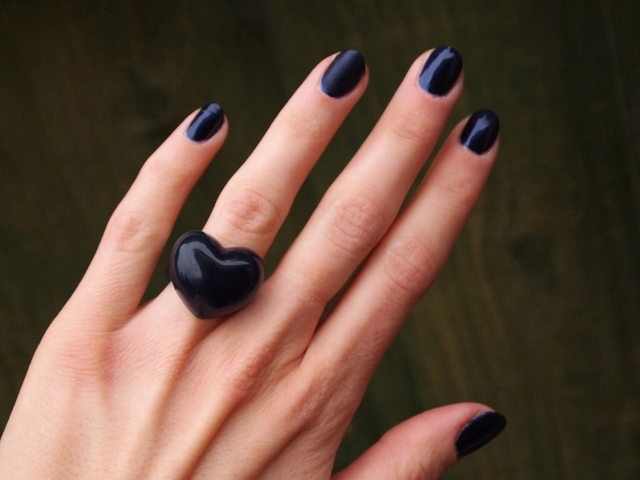 I'd been looking for an affordable matte top coat for ages so choosing this one was a no brainer for me.  Unfortunately there's no ring with it, but the product inside the bottle makes up for that.  It applies smoothly with very little streaking, dries a lot quicker than the polish, and as you'd hope, gives a matte finish.  Luckily, the formula is fairly thin too, so it doesn't look or feel too thick.  I only applied it on my ring finger as an accent nail so you can see the difference.
At £1.99 each, Hard Candy's nail products are a real bargain, and I'd definitely recommend them if you're willing to wait a few extra minutes for your nails to dry!
World Balmination Lip Balm in 'Good Girl'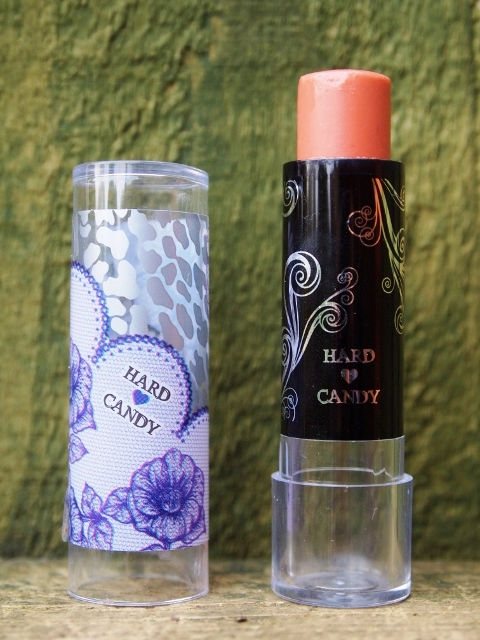 Hard Candy's World Balmination Lip Balm comes packaged in a basic twist up tube, but the packaging is really pretty, so it stands out from the abundance of blacks and silvers in my make up drawer.  I do have one little problem with the packaging, though.  For some reason, quite a lot of the product sticks out over the top of the tube, even before it has been twisted up (as you can see in the picture), so it's hard to get the lid on without damaging the balm, unless you have a really steady hand.  Not ideal!
The first thing I noticed when I opened the balm was its scent.  It smells like a mixture of vanilla and lemon, and even tastes sweet, so if you're a fan of scented lip products as I am, then this is definitely for you.  The balm applies nicely, and a has a creamy texture that isn't greasy, so it feels nice on the lips and has a long-lasting moisturising effect.  I applied it this morning, and even after my Sunday lunch my lips still felt lovely!  It's also very slightly tinted with a light peachy pink shade, and though it doesn't add much colour to the lips, it does emphasise your natural lip colour.
At £1.99 it's a definite thumbs up from me.
Split Personality Cream Eyeshadow Duo in 'Psycho'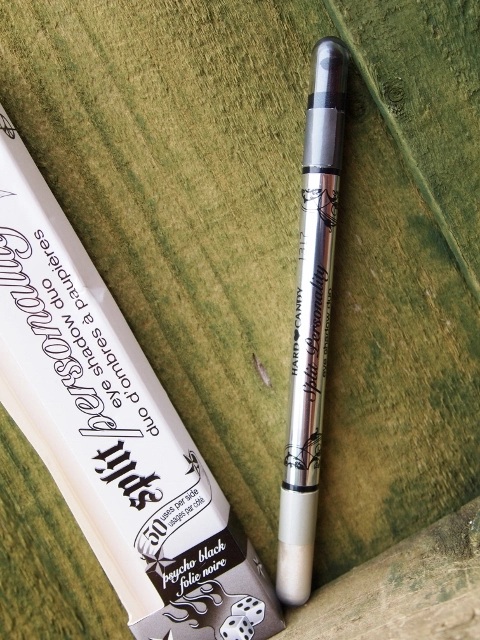 I don't tend to wear eyeshadow that often (I'm more of a thick black eyeliner kinda girl), but when I spotted this I thought I'd give it a go as one of the shadows in the duo is, you guessed it, black!  The other is white, and both have a bit of shimmer to them.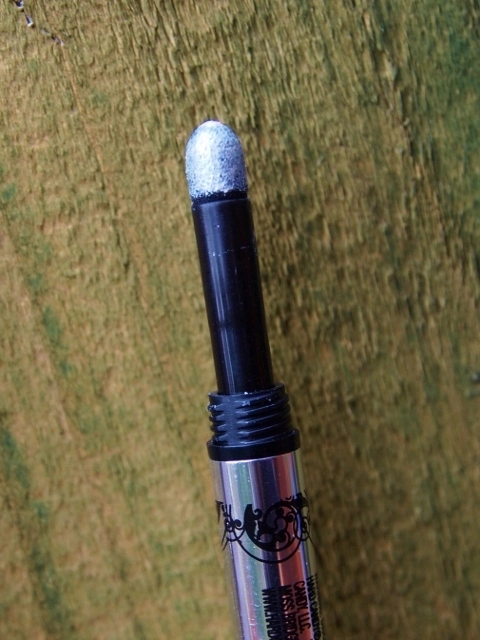 The duo has a cream eyeshadow at either end of the stick, which sits in the screw lid that covers each applicator.   The applicators themselves are soft and spongy, and seem to be loaded on a spring, so they move and mould to the shape of your eyelid nicely, making application smooth and easy.  The two colours compliment each other well, and make for an impressive smoky eye that's quick to do.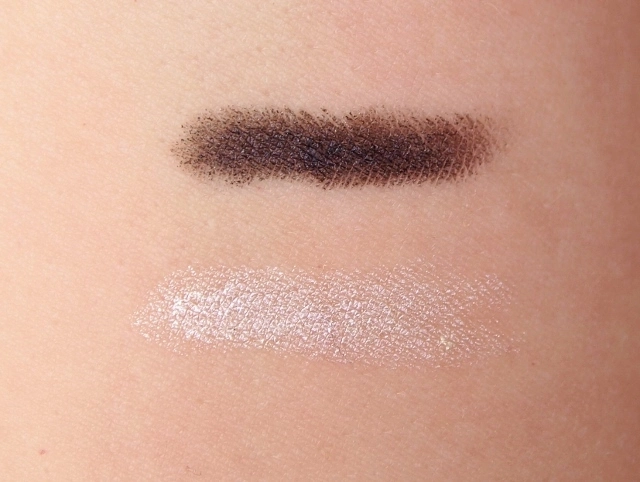 If these shades aren't for you, there are plenty of other colours to choose from, and they cost £1.99 each, which is £3.00 cheaper than the RRP.
To view the full range of Hard Candy products that Xtras have to offer, visit their site here.
Naomi x
*These Hard Candy cosmetics were sent to me by Xtras for review purposes.  All opinions expressed are honest and my own.*