Posts tagged
Nerd
1
Hello everyone!
Firstly, I'd like to apologise for not announcing the winner of my Eclectic Eccentricity giveaway sooner.  The giveaway closed last Friday, but I've had such a hectic week it just slipped my mind!  However, the time has finally come for me to announce the lucky winner of a You're On My Wavelength Einstein Necklace, so without further ado, the winner is entry number 25, which belongs to…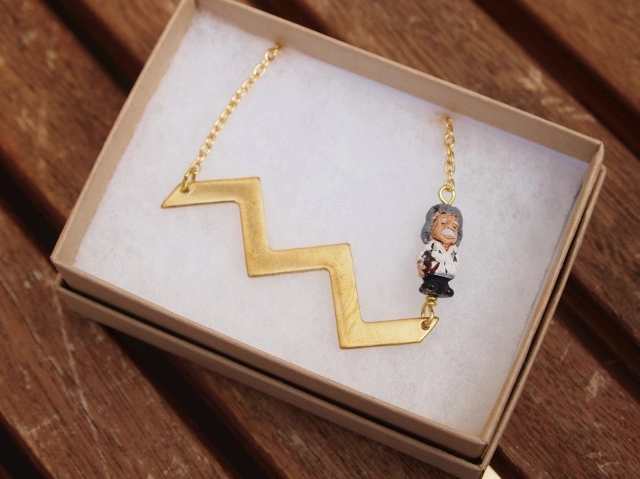 Chrissie Lea
Congratulations Chrissie!  Please email your postal address to bewitcheryblog@gmail.com, and I will post your prize out to you as soon as possible.
As usual, thank you so much to everyone who entered, and thank you to Eclectic Eccentricity for providing the prize.
Check back soon for another giveaway!
Naomi x
17
After the success of my last giveaway a couple of months ago, I thought it was about time I ran another!  This time, the prize is this quirky You're On My Wavelength Einstein necklace, from unique British jewellery brand Eclectic Eccentricity.  The necklace features a gold toned geometric frequency wavelength, and a teeny tiny, but very detailed, figure of Einstein, on a gold plated 18″ chain.  It also comes packaged in a cute little gift box, and is worth £16.50.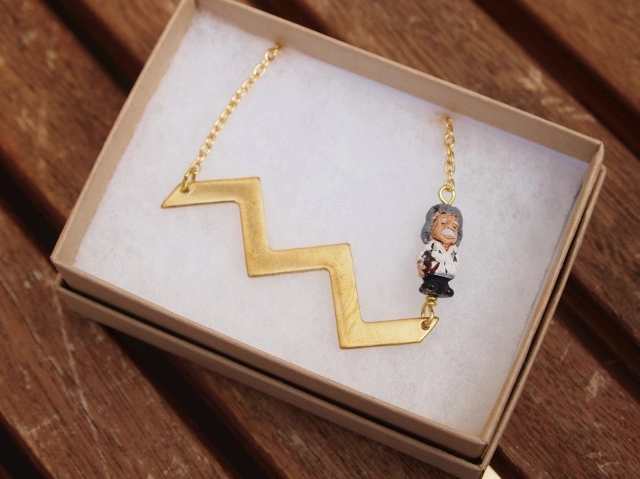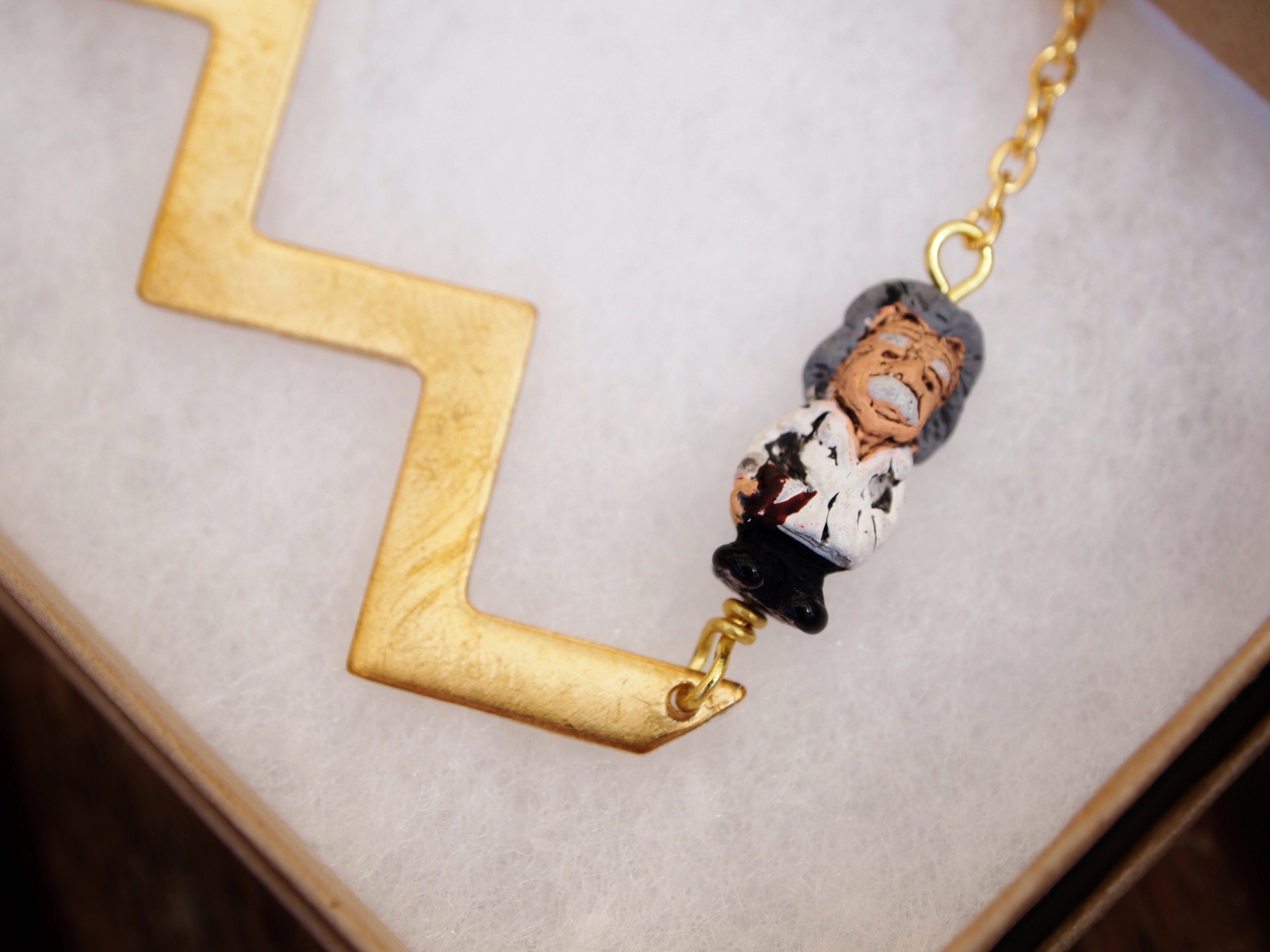 To enter, all you have to do is follow the steps in the Rafflecopter form below.  It is mandatory to become an email subscriber or WordPress follower, and to leave a comment on this post, and then you have the option to earn extra entries, via Twitter, Facebook, Bloglovin', and Instagram.
The giveaway will be open for two weeks, and will close at midnight GMT on Thursday 24th July.  The giveaway is open internationally to those aged 18 or over, and all entries will be verified.  A winner will be chosen at random via Rafflecopter on Friday 25th July and will be contacted via email the same day, so please use a valid email address when subscribing.  The winner will then have 48 hours to claim their prize, and if they don't another winner will be chosen.
Oh, and you can also check out how I styled the necklace myself by clicking here!
Good luck and thank you for entering!
Naomi x
39
I'm not usually one for caring about what other people are wearing, but this year there seems to have been an influx of fashion trends which, for various reasons, I find really irritating!  I have tried my best to ignore them, but they are everywhere, and have been for months now.  My sister backs me up on most of these too, so I don't think it's just me being irrational.  So, without further ado, here are six fashion trends I wish would fizzle out…
1. Toms Shoes
There's something about Toms shoes that disturbs me, especially when worn by a man and paired with ankle grazers, and it's the ability to see the veins on top of the feet and, as my sister's boyfriend put it, 'the outline of the big toe'.  I'm funny about feet and I have the same issue with flip flops – I just don't want to see those shapes, it's obscene!  The fold in the canvas at the toe looks ridiculous too, like a pair of slippers or something.  Not only that, Toms are horrifically impractical and an absolute rip off.  £35 for a piece of canvas which, quite frankly, won't last 5 minutes in the UK, what with all the rain.  I don't think so…
2. Moustache Print
At first I thought the trend for moustache print was quite quirky, but  now that it's everywhere it has lost its charm rather quickly.  Okay, it's alright for Movember, but it's gone a bit overboard now.  Last week I saw a mannequin in a shop dressed in moustache leggings, a moustache top and a moustache cardigan – a bit heavy on the moustache methinks!  I just don't get it, I mean, you wouldn't walk round with a beard or a goatee emblazoned across your chest, so why a moustache?
3. Nerd Glasses
Whenever I'm in town I seem to be surrounded by teenage girls wearing nerd glasses.  It wouldn't be so bad if they actually needed them for poor eyesight, but most of the glasses I see don't even have lenses in!  I'm sorry, but it's not cute and it's not clever – the only person that can pull them off in my eyes is Johnny Depp, so please let's all leave him to it.
4. Tiny Shorts
It's now almost winter, the country is flooding and it's freezing cold, yet there are STILL people walking round in tiny shorts, so short that they might as well be denim underwear.  Chafing and potential hypothermia are not good for your health, so girls, for your own good please stop wearing them!
5. Leggings as Trousers
Don't get me wrong, I love leggings and I wear them myself with long tops or short dresses, but leggings should not be worn as trousers.  They're in the same realm as tights I reckon, not skinny jeans.  There seems to be a trend at the minute for wearing leggings with a thong underneath, and a short top and jacket on top…  Believe me when I say that clearly seeing someone's bum cheeks through stretched leggings is not a pretty sight!
6. Nude Shades
I don't actually have an issue with nude shades – I quite like peaches, creams and pale pinks, they just don't suit my skin tone.  I am a big lover of colour, so whilst this trend for nude tones exists, I am finding it extremely difficult to find new clothes in colours I want to wear.  Boo hoo.
So, there you have it, six fashion trends which I hope will disappear soon!  Sorry if this post is especially ranty – it's meant to be a bit of fun and isn't intended to offend!
Which fashion trend would you love to see fizzle out?  Do you disagree and think any of these trends should be here to stay?
Naomi x