Posts tagged
Science
2
My summer wardrobe is usually full of bright florals, but this year I've really been embracing basics, and sticking to my favourite polka dots and stripes.  Most of my new summer purchases are black, white, and grey, which may sound drab, but I like to add a splash of colour here or there with a bold statement piece or a pastel bright, and a quirky item of jewellery.  Today's outfit is the epitome of that, and combines a cute black skater skirt from H&M, with a simple stretch tee from Primark.  I wanted to wear this outfit without tights, but unfortunately it wasn't that warm today, and there was a bit of a breeze!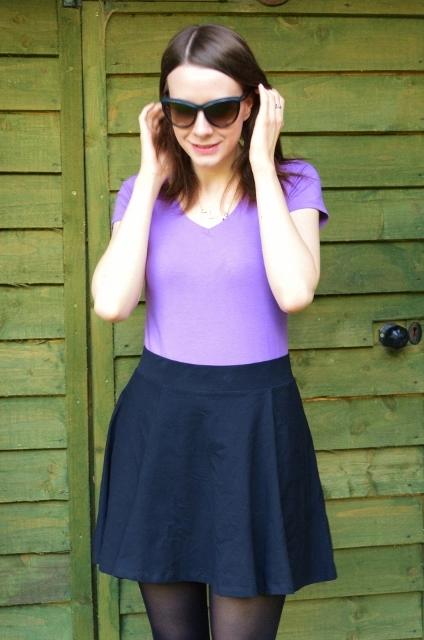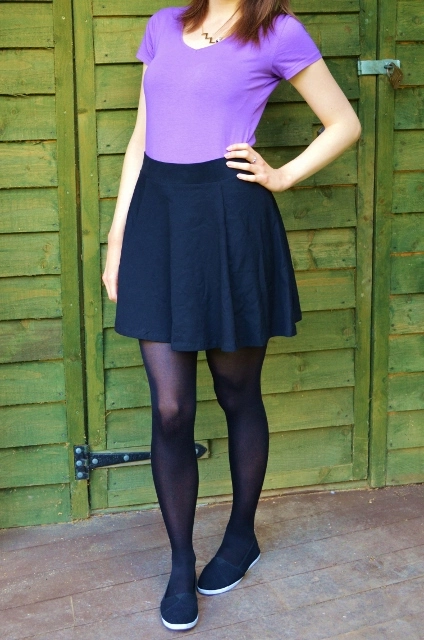 Primark Stretch Tee / H&M Skater Skirt / Primark Shoes / Alexander McQueen Cateye Sunglasses / Eclectic Eccentricity Necklace
To finish the outfit, and add a bit of interest, I wore my Alexander McQueen sunglasses, which I love, love, love and have been teaming with everything this season (look out for a special McQ style post coming soon), and this amazingly cool necklace from Eclectic Eccentricity.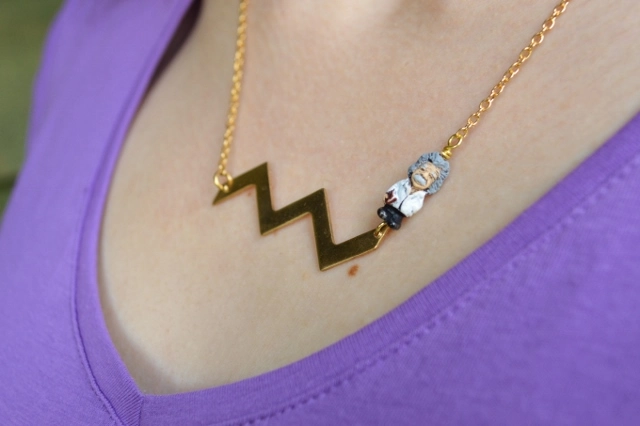 Eclectic Eccentricity is a British brand who specialise in creating quirky pieces from vintage components.  Their pieces are all so unique and unusual, and I have a wishlist as long as my arm of items from their website!  This necklace is their You're On My Wavelength Einstein necklace, which features a gold toned geometric frequency wavelength, and a teeny tiny, but very detailed, figure of Einstein.  Who knew he could be so cute?!  I'm a big science fan, so this necklace is right up my street, and it's definitely a talking point.  I love how it hangs as well and it sits perfectly, just where I want it.  You can grab your own here for £16.50.
What do you think?  Would you wear this necklace?
Naomi x
*This You're On My Wavelength Einstein Necklace was sent to me by Eclectic Eccentricity for styling purposes.  All opinions expressed are honest and my own.*