Posts tagged
Biker
3
The last couple of months have been ridiculously busy and stressful for Charles and I, what with us both starting new jobs and moving house.  This weekend was the first in many that we had time to spend on ourselves, doing whatever we wanted, so that's exactly what we did!  Seeing as Friday was pay day, we spent Saturday shopping, eating in our favourite bar, and in the evening we went to the annual bonfire and fireworks display at the local park.
A relaxed weekend called for a relaxed outfit, and as there is finally an autumn chill in the air, and I was spending most of the day (and evening) outside, it had to be warm too!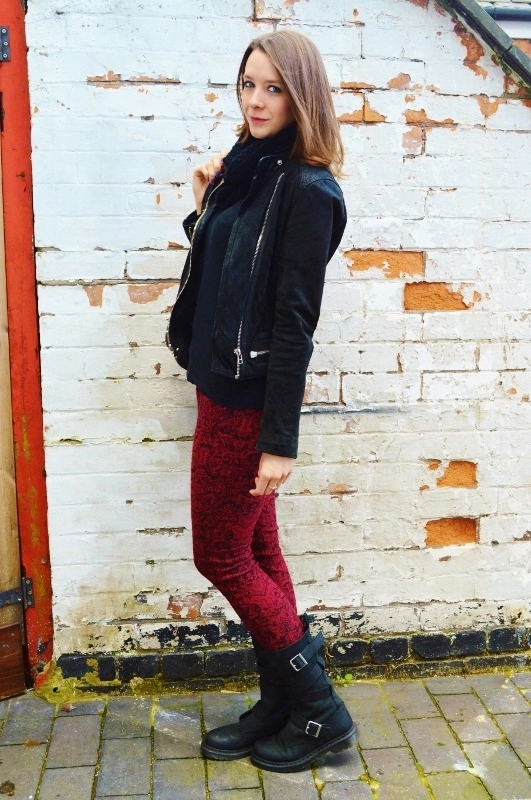 New Look Leather Biker Jacket (Thrifted) / Primark Crew Neck Top / Blue Rags Red Ornate Embroidered Trousers / Dr Martens Lauren Boots / DressLink Cowl Scarf / Topshop Leather Bag (Thrifted)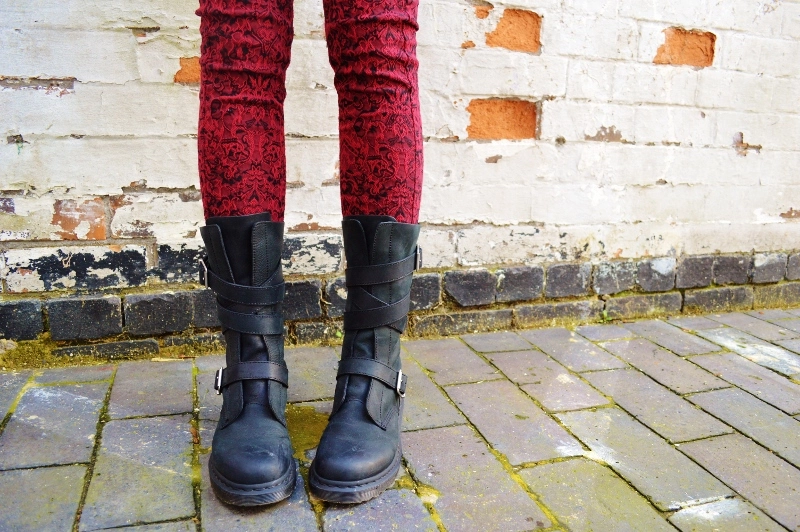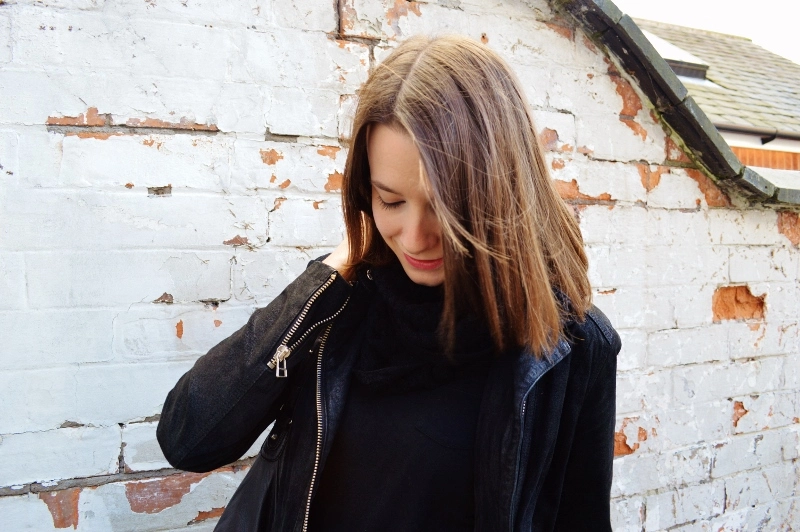 These red embroidered trousers are a new purchase of mine.  They're by a French label called Blue Rags, but I actually got them from Everything5Pounds.  Most of my wardrobe is black, but I like to add a splash of colour here and there, and these trousers are the ideal shade for Autumn.  They're incredibly soft and comfortable and the detail of the embroidery is stunning.  I also ordered a pair in black and I'm so glad I did as they're a real statement piece.
My Dr Martens Lauren boots are another new purchase.  They have that buckled biker look that I adore, so they match my biker jacket, but they're not as clumpy as a lot of my other Dr Martens.  I've been wearing these a lot over the last few weeks, casually with jeans, but also with my work dresses, and I think they look great.  I walk to work so it's essential that I have a warm, comfy, waterproof, sturdy pair of boots for the winter, and these tick all the boxes.
Naomi x
2
I was recently contacted by the lovely Julie of independent jewellery retailer Accessories Boutique, who very kindly offered me the chance to choose a piece from her online store to review.  Accessories Boutique is a veritable, virtual treasure trove of individual pieces that have been specially chosen to suit all styles, and they stock everything from necklaces and bracelets, to scarves and bags.  There are hundreds of beautiful pieces available, so much so that it took me a while to choose one, but I eventually settled on this stunning Heavy Spike Bracelet, which retails for £18.00.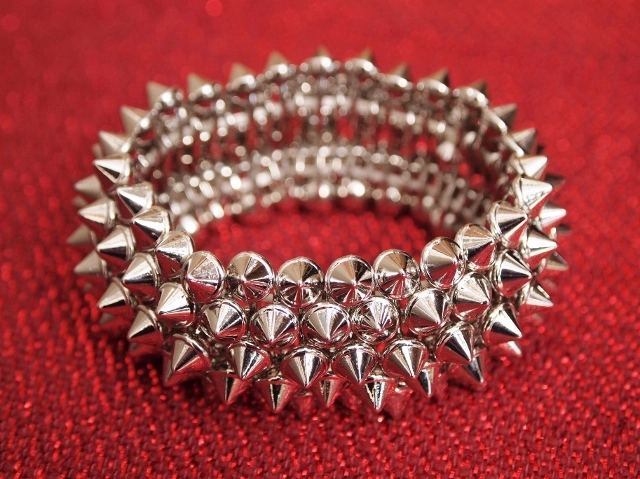 I've always had a thing for studs and spikes on accessories, and used to wear a lot of them during my 'Goth' teen years, but unlike the cheap, tacky stuff I had back then, this bracelet is classy, eye-catching, and a bit more 'grown up'.  It consists of five rows of high-shine metal spikes, which are blunted so they won't snag on clothes, and are securely joined at the back and strung onto robust elastic.  As its name suggests, it is also quite heavy, but not to the point that it's uncomfortable to wear.  Everything about this bracelet, especially the weightiness, oozes quality, and it is incredibly well made.  It fits really well too as it's slightly curved, so has an elegant shape and sits neatly against the wrist.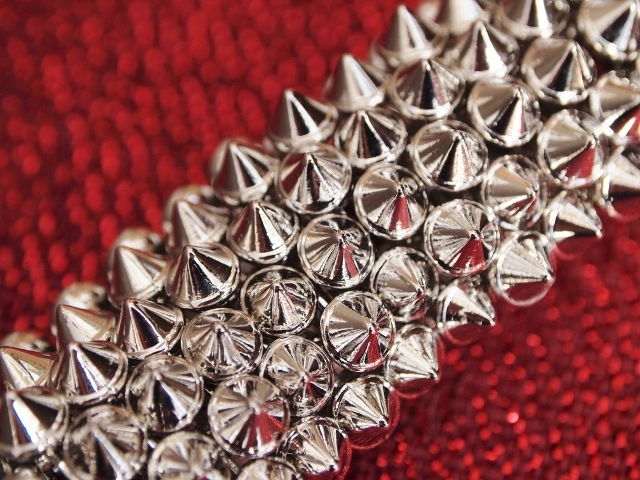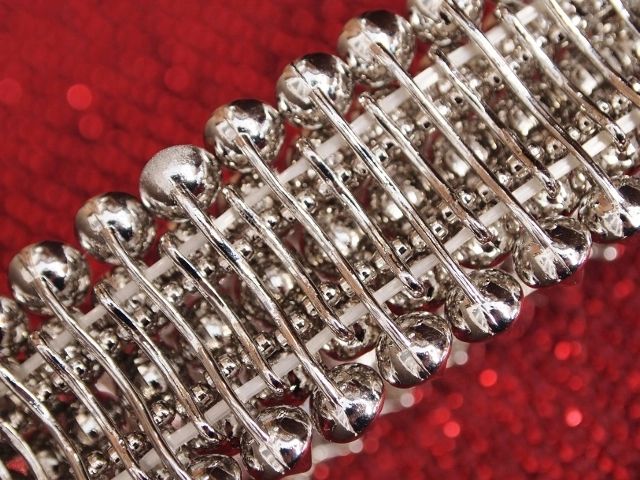 This is undoubtedly a statement piece which is perfect for the current Gothic and Biker trends, and it is also very versatile.  I usually wear a lot of thin bracelets stacked on top of each other, but this is so big and bold I can get away with wearing it on its own, with whatever I'm wearing that day, and it always grabs people's attention.  In fact, I love it so much that I plan on featuring it in a few up and coming outfit posts, so check back soon for those.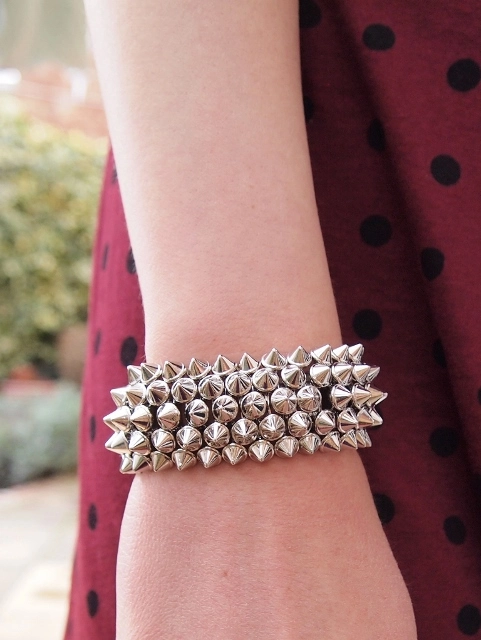 You can get your own Heavy Spike Bracelet, and loads of other gorgeous pieces, online at Accessories Boutique, and if you spend £20 delivery is free.
Happy shopping!
Naomi x
*This Heavy Spike Bracelet was sent to me by Accessories Boutique for review purposes.  All opinions expressed are honest and my own.*
2
One of my staple items of clothing this Summer has been a long black dress from Damart.  The dress is lovely and soft and extremely flattering, and the classic cut makes it a very versatile piece, so much so that I can't wait to style it from Summer into Autumn.  Throughout the Summer months I have been keeping it simple with my favourite accessories and a pair of cut out boots from New Look, but it also works amazingly well with a leather jacket and some chunky Dr Martens, which will look great throughout the cooler months to come.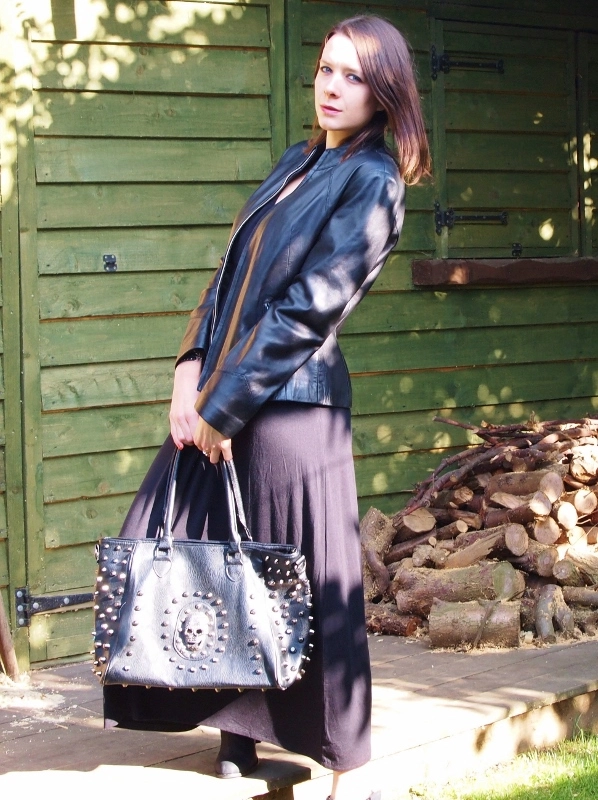 Dress – Damart
Leather Jacket – Vintage
Bag – Everything5Pounds
Cut Out Boots – New Look
Bracelets – eBay, Primark, Gifted
Necklace – Handmade by Me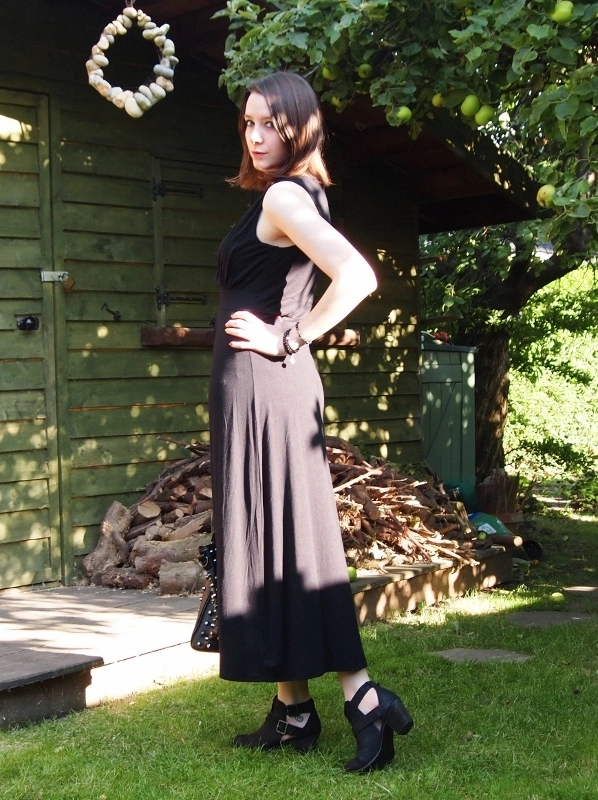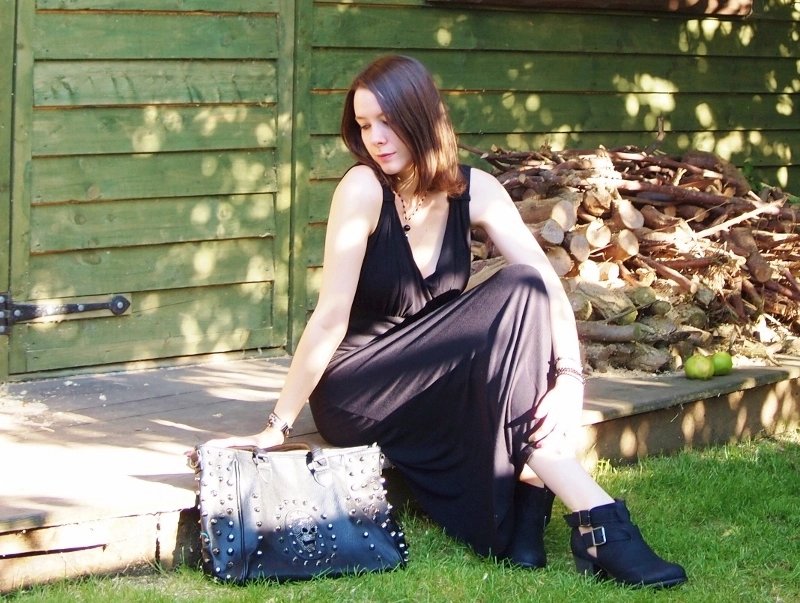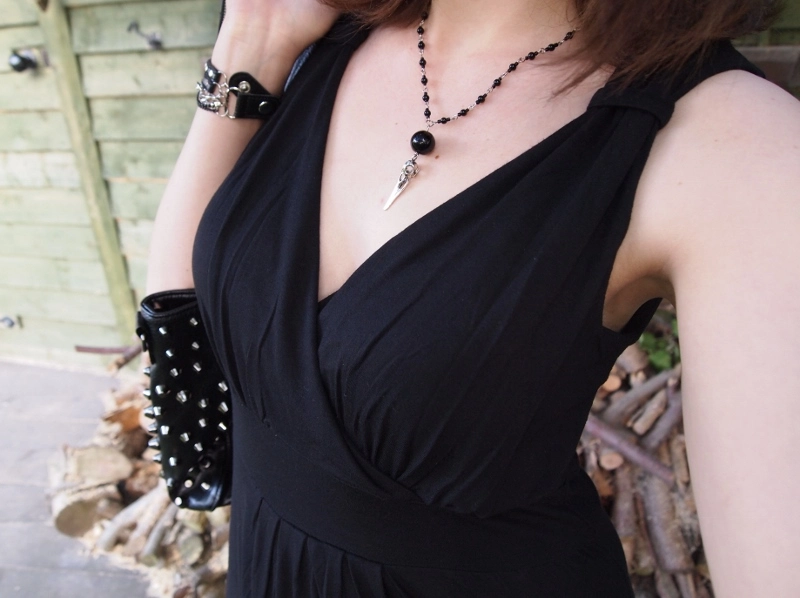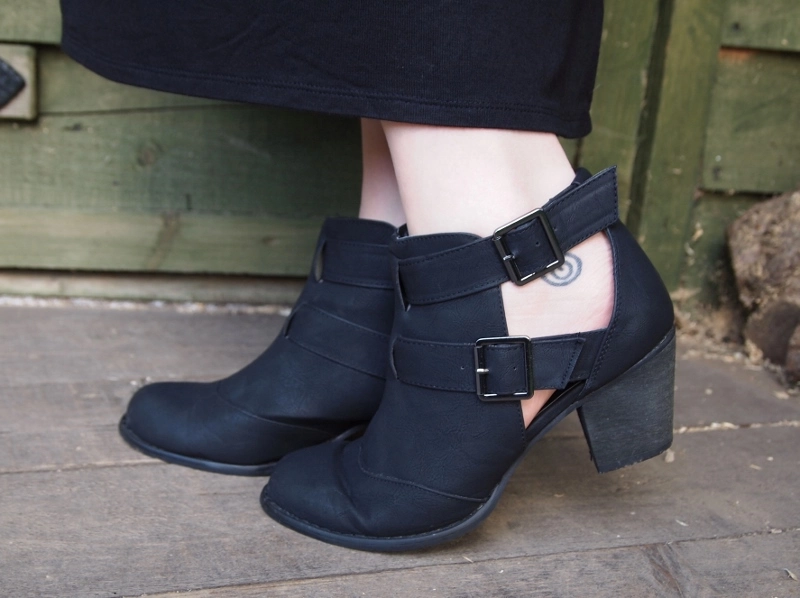 The dress was originally £35, but is currently on sale at Damart for just £14, and it comes in black, navy or print and in sizes 10-22.  Damart may not usually be your first choice for fashion, but give them a chance!  They're brilliant for affordable, basic pieces that can be styled up to suit your mood, and the weather, as you can see.
Naomi x
*This dress was sent to me by Damart for review purposes.  All opinions expressed are honest and my own.*