Posts tagged
Shine
6
Hi everyone,
First off, I would like to wish my sister, Freya, a very Happy Birthday!  Today she turns 21, an important age, but she'll still always be my baby sister, wanting all my things.  HAPPY BIRTHDAY FREYA!!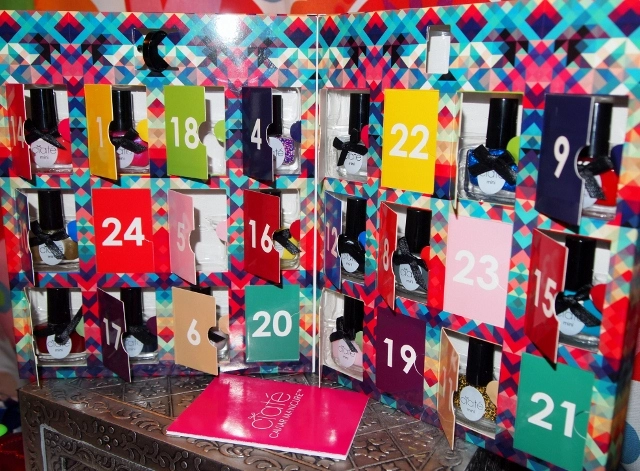 Now, down to business…  Today I opened the door of Day 18 on my Ciate Mini Mani Month advent calendar, which means it's time for another weekly round-up!  This post will feature Day 13 up to Day 18, and I have swatches of all but one of the Paint Pots this time.  I must admit, my feelings were mixed this week.  There were a couple that I really liked, and one or two that I wasn't keen on at all, but you can't win them all as they say!

Day 13 –
Glass Slipper

and Day 14 –

Speed Dial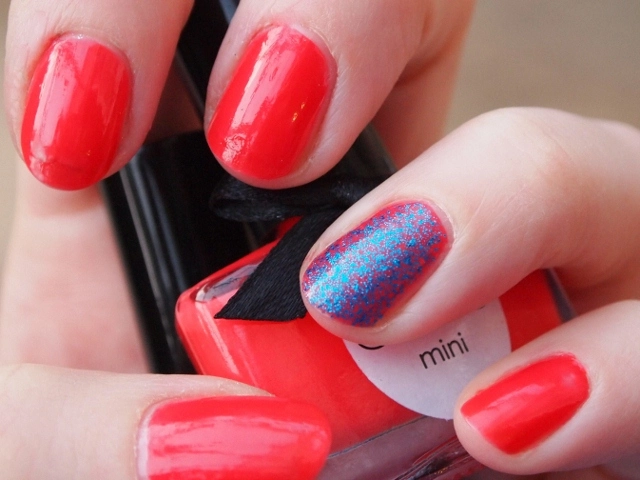 On Day 13 I opened the door to Glass Slipper, a lovely blue glitter polish, and the first of the calendar's three exclusive shades.  The glitter is very fine and beautiful, and doesn't feel too rough in texture, but it isn't really dense enough to wear on its own (unless you're willing to apply 3+ coats).  It works perfectly as a top coat however, and is surprisingly easy to remove for a glitter.
Speed Dial is an unusual shade – it looks bright orange in the bottle, but I found it applies somewhere between a red and an orange.  It is more orange in real life than it looks in the photo above though.  I just can't quite decide whether I like it or not!  It definitely doesn't look that good with Glass Slipper over the top, but with the right outfit I can see it working.  Not one of my favourites, but not bad.  It applied evenly and has a creamy formula at least!
Day 15 –
Headliner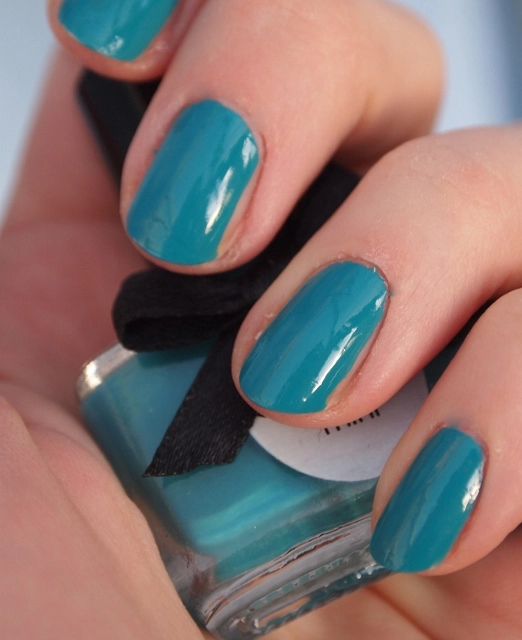 Headliner is my absolute favourite this week…  I seem to have a thing for blues at the minute!  It is a dark turquoise blue shade with a stunning creme finish and I love it!  As you'd expect, the formula is great and, quite impressively, it only takes one coat to achieve a completely opaque finish (the photo above show two coats, however).  Headliner got me a lot of compliments when I wore it, and without a doubt I'll be wearing this one a lot!
Day 16 –
Big Yellow Taxi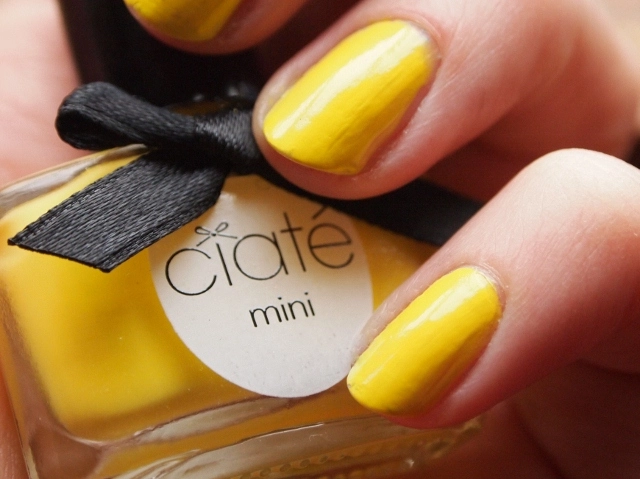 Ick, I'm not liking Big Yellow Taxi.  I initially thought this looked okay as it appeared quite a creamy banana yellow in the bottle, but when I applied it I was soon disappointed.  It has a really strange gloopy formula, so it went on very streaky, and no number of coats seemed to be able to even the finish out.  The yellow shade is slightly too bright, and in all honestly it looks like tippex coloured in with yellow highlighter pen – not pretty!  On the plus side, it doesn't leave any stains behind at all.  I don't think I have the skin tone to pull this off, but it would probably look great against darker skin…  I may use it for Batman nail art though!
Day 17 –
Power Dressing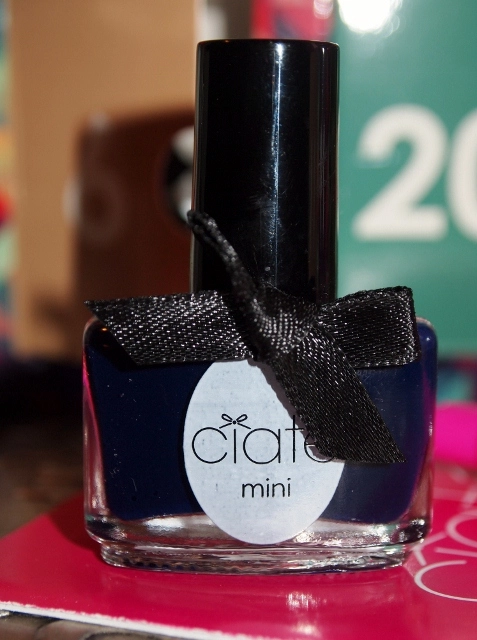 I haven't tried Power Dressing yet so I can't comment much on the formula and colour, but in the bottle it looks like a classic deep navy blue, and I imagine it will have a lovely shiny finish.  I'm looking forward to using this!
Day 18 –
Candy
Shop
Caviar
Pearls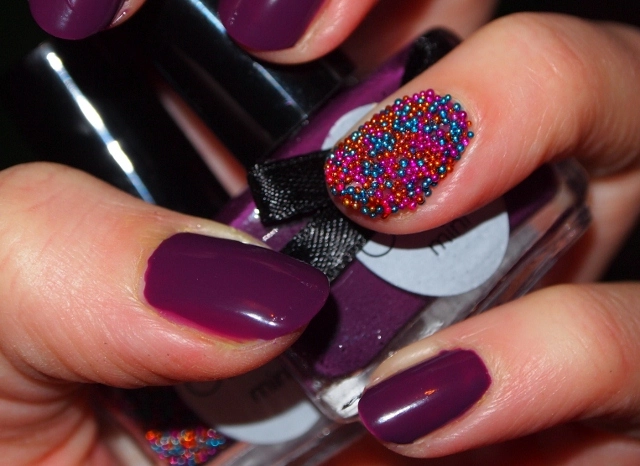 Candy Shop is the third out of four bottles of Caviar Pearls in the calendar, and so far they are my favourite.  The beads are very small and coloured in three shades – turquoise blue, pink and orange.  As with the other pearls that I have tried, these are very easy to apply (just pour over a wet nail, press down, and leave to set for 15 minutes), and look really striking against a bright varnish.  The purple shade I chose to pair the pearls with is actually Cabaret, one of the shades I didn't swatch in Part 1, so now you can see what it looks like.
So there you go, a mixed bag of mostly brights this week.  Which is your favourite?  Please vote below!  Check back for Part 4 next Monday, on Christmas Eve, and if you want to see the previous shades in the Ciate Mini Mani Month, they are swatched in my Part 1 and Part 2 posts.
Naomi x