What I Wore: Bats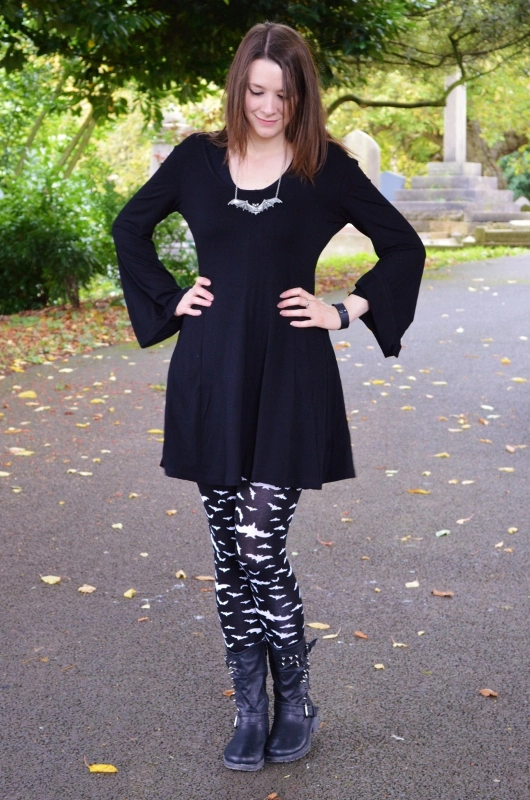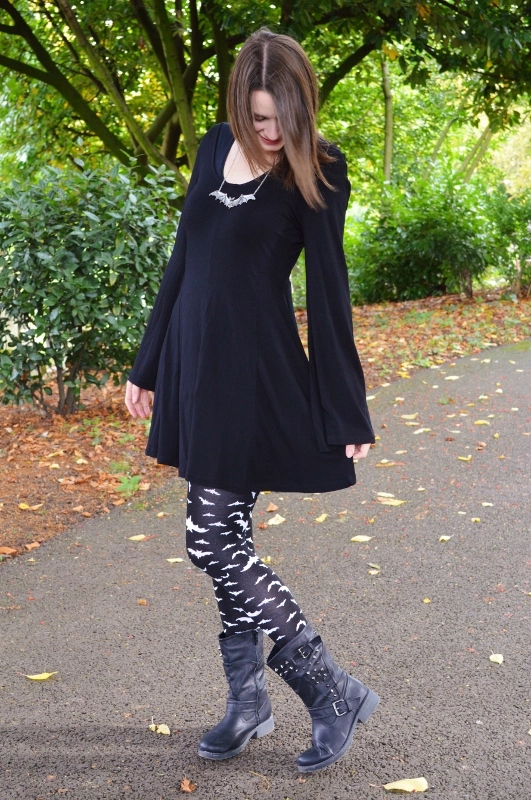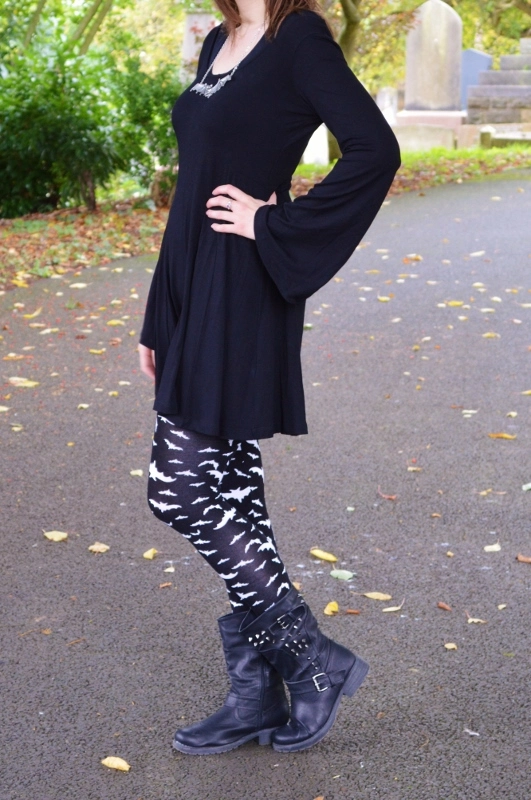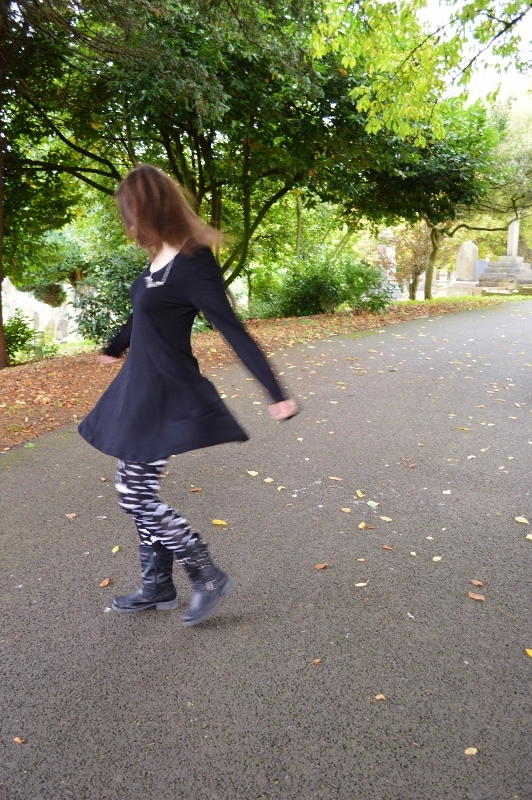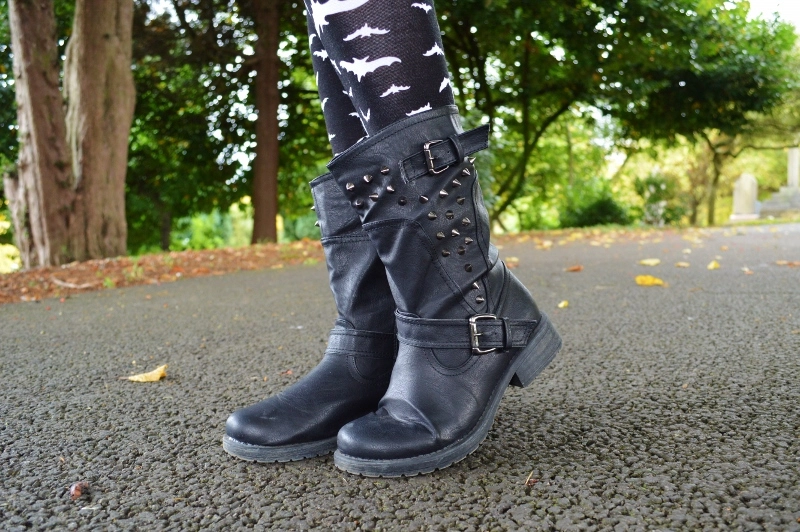 ASOS Flared Sleeve Dress / Primark Bat Leggings / Primark Stretch Tee / Everything5Pounds Stud Boots / Alchemy Bat Necklace / Fitbit Charge
Spooky season is well and truly upon us!  Which, much to my delight, means that the shops are currently full of Halloween themed goodies.  For me, Halloween is better than Christmas, so like a lot of people love to spend December wearing ugly Christmas sweaters, I like to wear Halloween clothing throughout October!
My first Halloween purchase this year is this pair of monochrome bat print leggings from Primark.  Bats are actually one of my favourite creatures, so when I spotted these they went straight into my shopping basket.  I was slightly worried that they wouldn't work for me as Primark leggings don't always fit me right, but these are pretty damn perfect.  They're true to size, and the fabric is also lovely and soft.
To continue the bat theme I threw on my Alchemy bat necklace, over this cute ASOS dress.  I actually bought this during the summer sale, but have only just started wearing it for some reason.  The long flared sleeves remind me of bat wings, and the length is perfect for showing off patterned leggings such as these.
The studded biker boots are from Everything5Pounds and were, you guessed it, only £5!  Despite the low price tag they're excellent quality, and are great for leaf kicking.
Naomi x
2 comments