Posts tagged
everything 5 pounds
2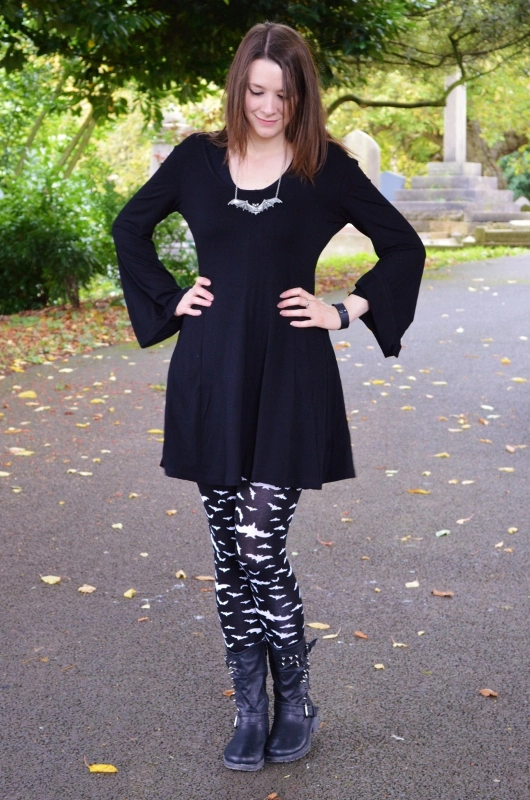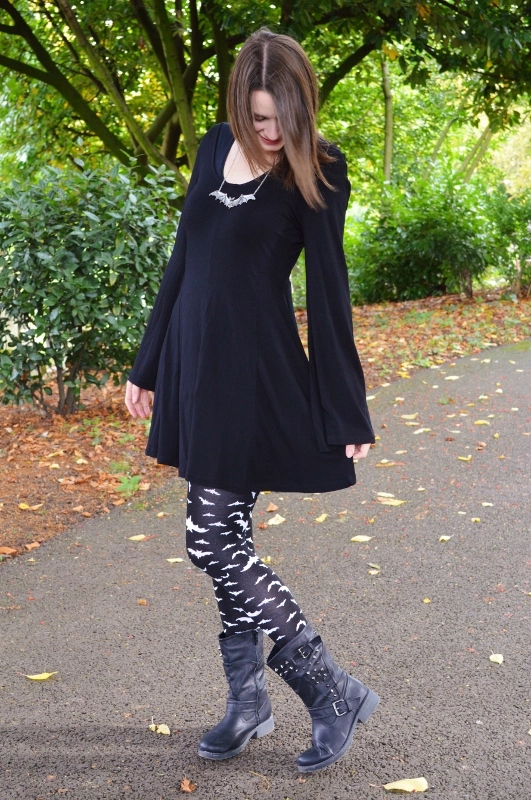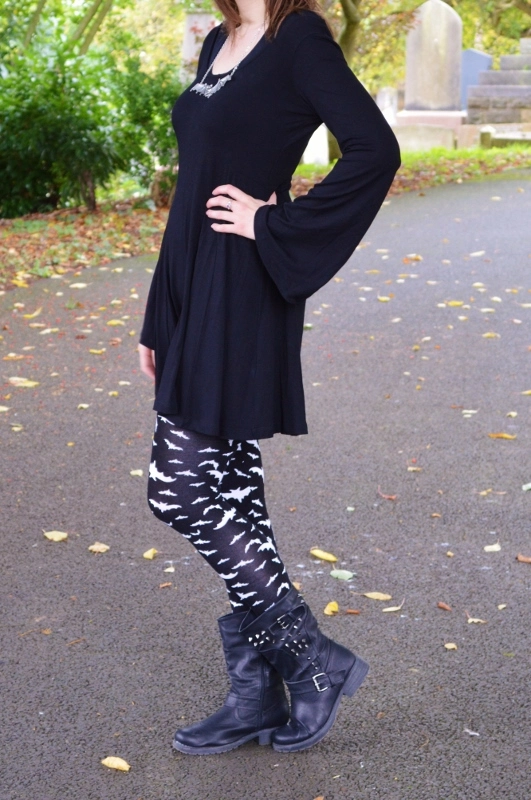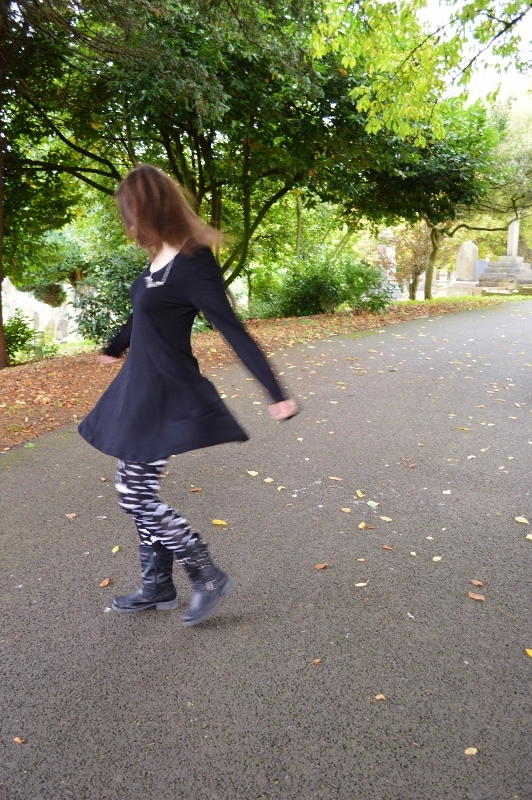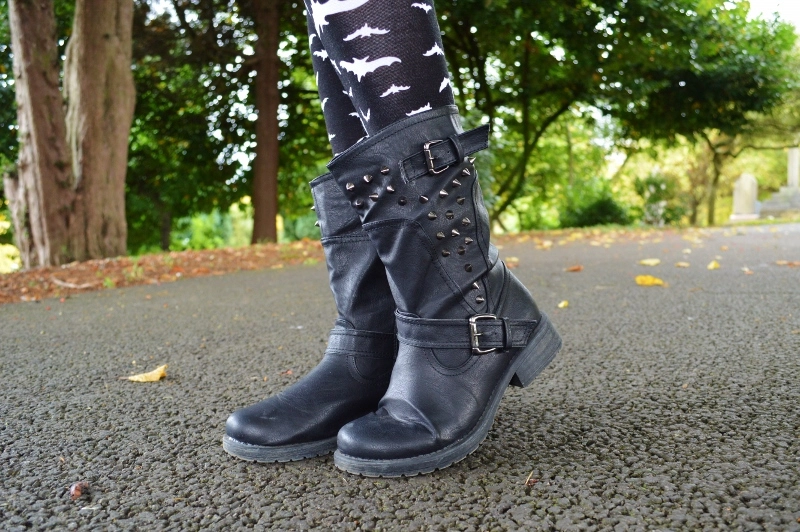 ASOS Flared Sleeve Dress / Primark Bat Leggings / Primark Stretch Tee / Everything5Pounds Stud Boots / Alchemy Bat Necklace / Fitbit Charge
Spooky season is well and truly upon us!  Which, much to my delight, means that the shops are currently full of Halloween themed goodies.  For me, Halloween is better than Christmas, so like a lot of people love to spend December wearing ugly Christmas sweaters, I like to wear Halloween clothing throughout October!
My first Halloween purchase this year is this pair of monochrome bat print leggings from Primark.  Bats are actually one of my favourite creatures, so when I spotted these they went straight into my shopping basket.  I was slightly worried that they wouldn't work for me as Primark leggings don't always fit me right, but these are pretty damn perfect.  They're true to size, and the fabric is also lovely and soft.
To continue the bat theme I threw on my Alchemy bat necklace, over this cute ASOS dress.  I actually bought this during the summer sale, but have only just started wearing it for some reason.  The long flared sleeves remind me of bat wings, and the length is perfect for showing off patterned leggings such as these.
The studded biker boots are from Everything5Pounds and were, you guessed it, only £5!  Despite the low price tag they're excellent quality, and are great for leaf kicking.
Naomi x
2
Let's face it, we all like to look good, and new clothes, shoes and accessories really help with this, but when you shell out a lot of money for the pleasure the mood can be soured somewhat.  So, what if I told you I'd found five websites that will not only help you look fantastic, but will save you money in the process, making you feel good too?  Read on to find out how to get fashion with big discounts, for £5, or even for FREE…
1. Everything 5 Pounds
For unique fashion at a low price, Everything5Pounds.com is the place to be.  As it says in the name, absolutely EVERYTHING they sell costs just £5 each, meaning you can get yourself a full outfit for around £20.  I'll admit not everything on the site is the most stylish, but if you spend a little while browsing there are some real gems to be found.  Everything 5 Pounds' bags and shoes really stand out for me, but in my experience you have to get in there quickly as they're so popular they can sell out in minutes (it pays to join their mailing list/follow them on Facebook, believe me).  Check out this bag I ordered from them a few months ago – the quality is amazing and people are always asking me where I got it!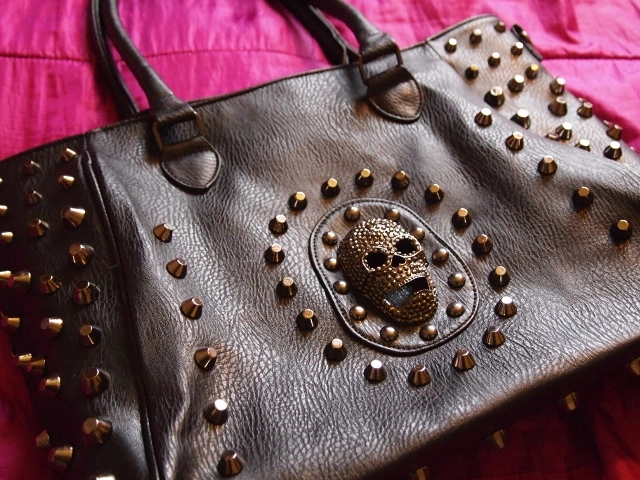 2. Fashion Vouchers
My go-to website for all the latest sale news and voucher codes in the world of fashion is FashionVouchers.com.  With categories including  womenswear, footwear, accessories and beauty covering the most extensive list of fashion stores I've seen on any voucher website, Fashion Vouchers has a bargain for everyone – you just have to hunt it out!  It really is an internet treasure trove of discount gold, and you can be savings savvy at just the click of a mouse.  Any time I want to order something online from one of the popular fashion sites, I always check Fashion Vouchers first and more often than not I'll find a code for money off or free delivery.  Current offers include up to 50% off at Clarks, £20 off when you spend £100 at Lipsy and 10% off at Missguided.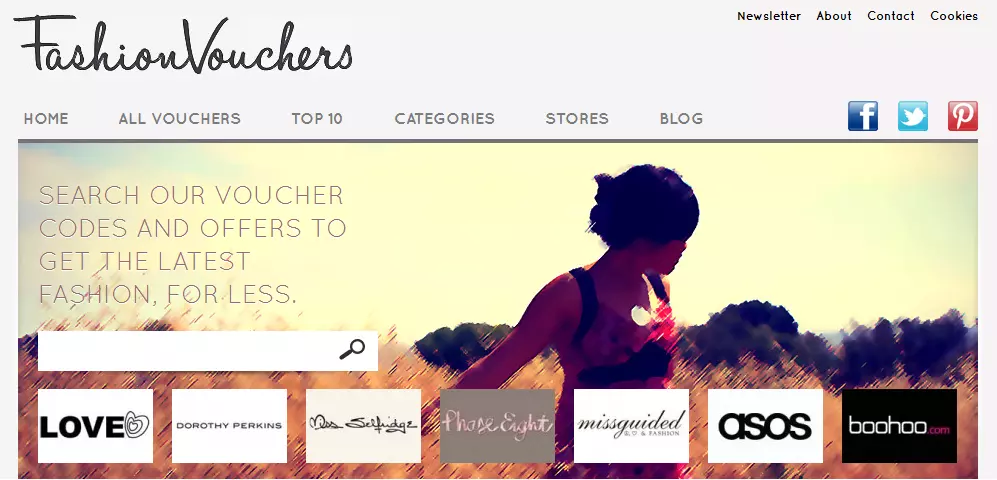 3. Big Wardrobe

A few years ago I came across a website called Big Wardrobe, 'The Worldwide Fashion Exchange', and it has become a firm favourite of mine.  Big Wardrobe is a cross between eBay and Facebook, in that you make yourself a profile, list the fashion items that you want to get rid of, and communicate with other users to negotiate swaps and sales on your things.  The whole concept is a brilliant way to get new clothes for practically nothing, and you can even make yourself a bit of money too.  After losing weight, I swapped items that were too big for me for some beautiful new clothes that fit perfectly.  The swapping process is just so much fun and I highly recommend you try it!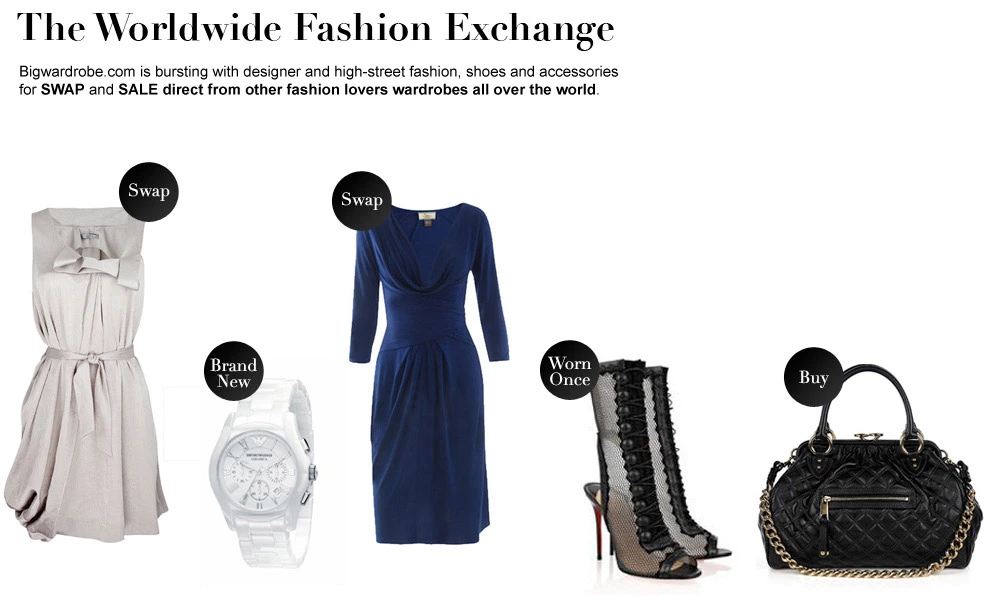 4. eBay
The old classic for saving on fashion is eBay.  When I was teenager I probably saved hundreds of pounds on clothes and accessories by buying from eBay, and I'm still fond of spending evenings scrolling through pages of dresses and shoes to see if I can bag myself a bargain.  eBay is great for picking up unique pieces that can't be found in stores, or even for finding highly sought after items that have sold out everywhere else.  They often run special offers too, such as the current Summer Holiday Shop where you can get up to 50% off women's fashion.  I'm currently lusting after this Animal Swimsuit, down from £35.00 to just £13.00!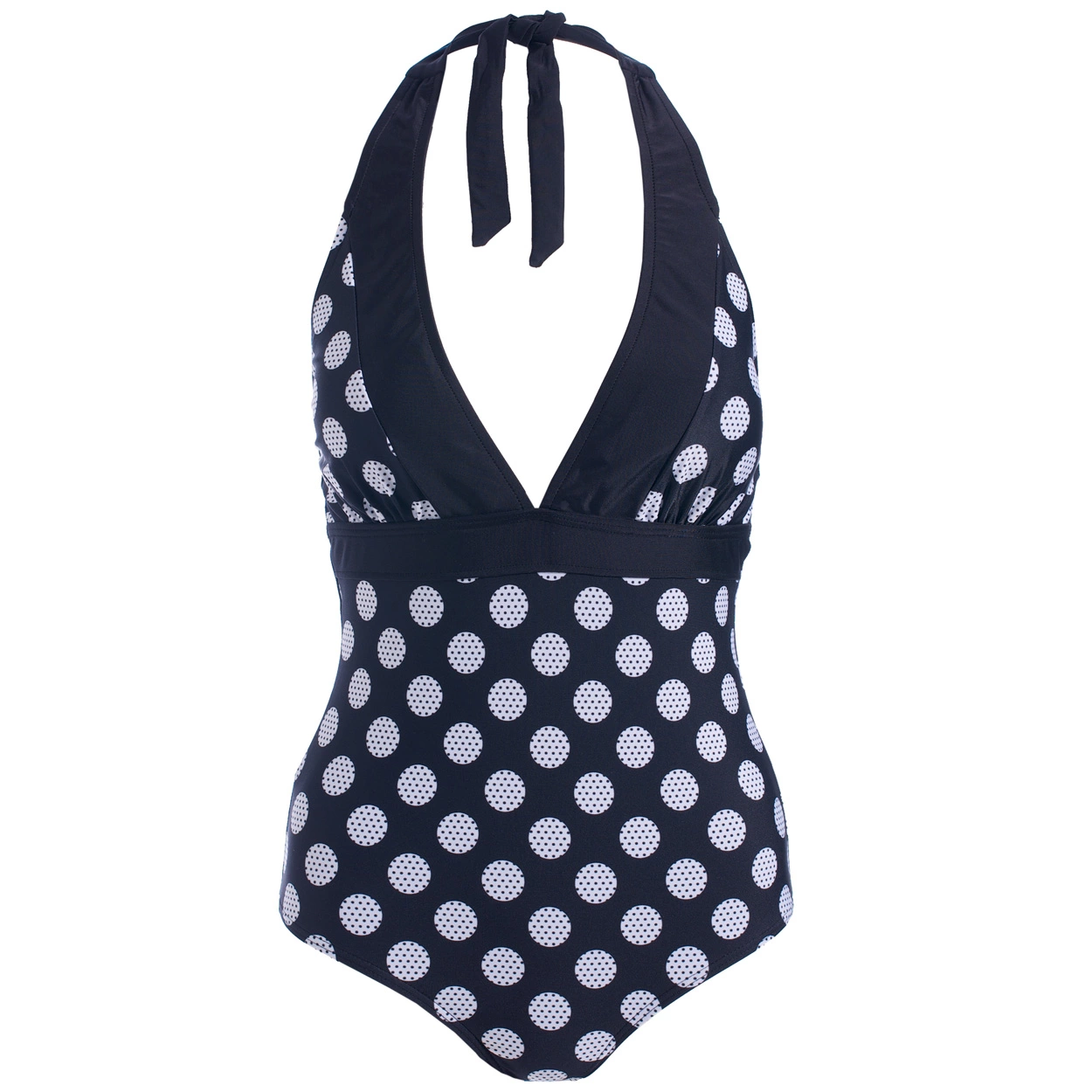 5. Fragrance Direct
No outfit is completely without make up, nails and perfume to match, and Fragrance Direct has it all.  The website boasts hundreds of top brands at just a fraction of the RRP, and the icing on the cake is postage is cheap too!  As a nail varnish fanatic, Fragrance Direct helps me feed my obsession whilst saving me some hard-earned pennies, as you can get brands such as Essie for just £1.99, and even OPI for £3.99, which is almost £10.00 off.  Of course, they sell loads of designer fragrances too, with everything a lot cheaper than you'd find it on the high street.  For instance, you can currently get the Vera Wang Princess Gift Set for £24.90, instead £45.00.  Impressive, right?  Here's one of my recent Fragrance Direct hauls…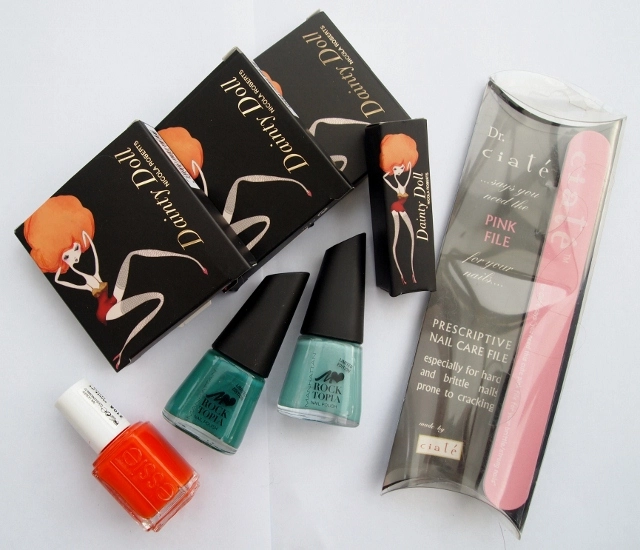 Which websites do you use to save money on fashion?
Naomi x