Posts tagged
Bats
2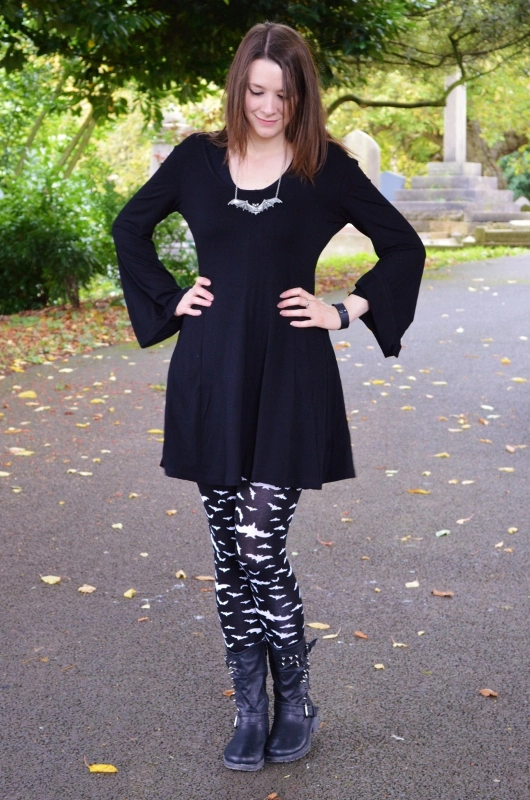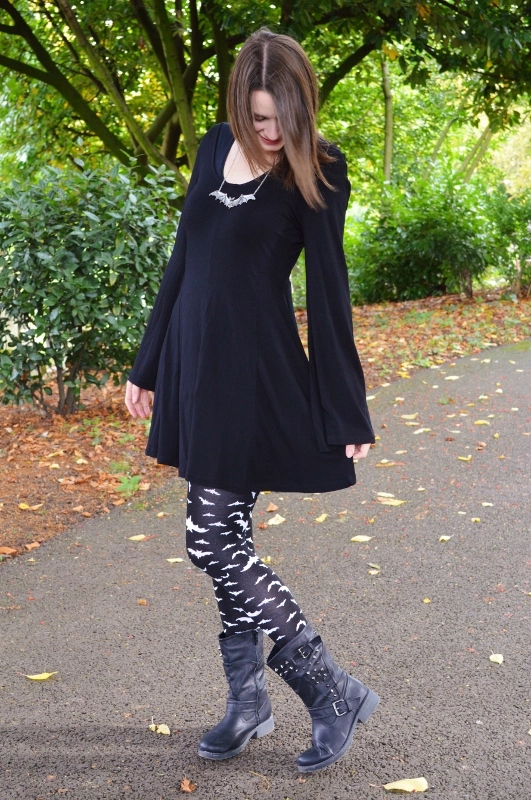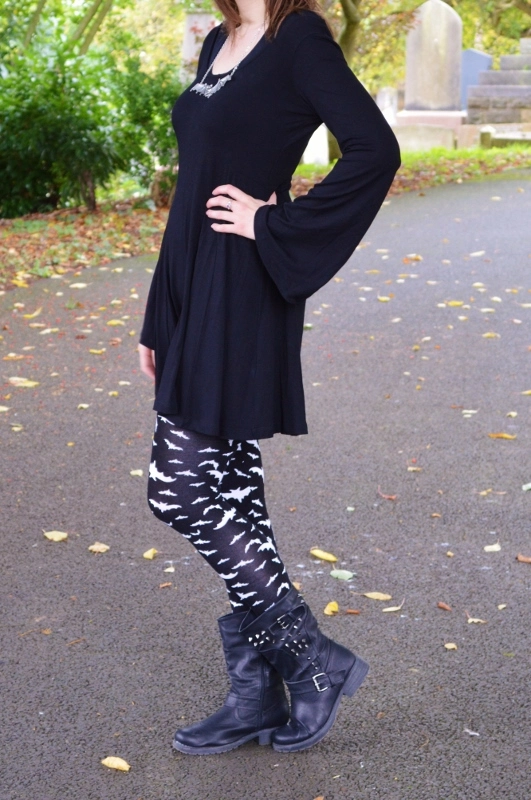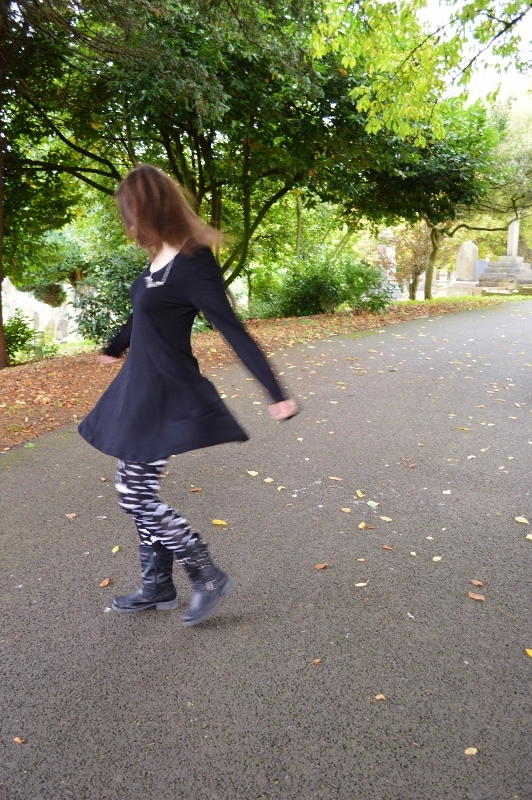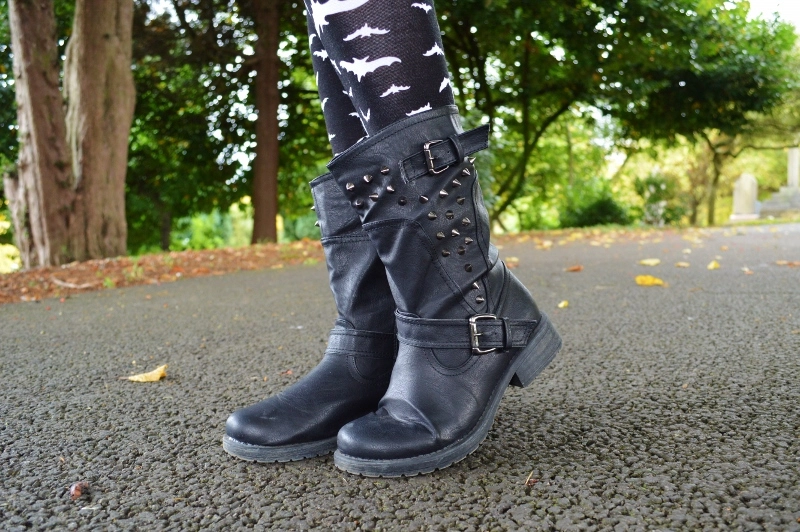 ASOS Flared Sleeve Dress / Primark Bat Leggings / Primark Stretch Tee / Everything5Pounds Stud Boots / Alchemy Bat Necklace / Fitbit Charge
Spooky season is well and truly upon us!  Which, much to my delight, means that the shops are currently full of Halloween themed goodies.  For me, Halloween is better than Christmas, so like a lot of people love to spend December wearing ugly Christmas sweaters, I like to wear Halloween clothing throughout October!
My first Halloween purchase this year is this pair of monochrome bat print leggings from Primark.  Bats are actually one of my favourite creatures, so when I spotted these they went straight into my shopping basket.  I was slightly worried that they wouldn't work for me as Primark leggings don't always fit me right, but these are pretty damn perfect.  They're true to size, and the fabric is also lovely and soft.
To continue the bat theme I threw on my Alchemy bat necklace, over this cute ASOS dress.  I actually bought this during the summer sale, but have only just started wearing it for some reason.  The long flared sleeves remind me of bat wings, and the length is perfect for showing off patterned leggings such as these.
The studded biker boots are from Everything5Pounds and were, you guessed it, only £5!  Despite the low price tag they're excellent quality, and are great for leaf kicking.
Naomi x
4
Hi all,
You may have noticed that I haven't been around a lot this week, and there are several reasons for my absence!  I have had a lot to do over the last few days, all rather unrelated to beauty, but all quite fun so I thought I would share

On Friday I went to a Bat and Moth Night at my university.  I have been fascinated by bats since I was very small and I love to see them whenever I can, so I dragged my fiancé along for the bat night!  After cheese, wine and hot chocolate, a large group of us went for an (almost) midnight walk around the local cemetery to look for bats and we managed to spot quite a few!  I was even put in charge of a bat detector so I got to listen to the bats as well, so cute!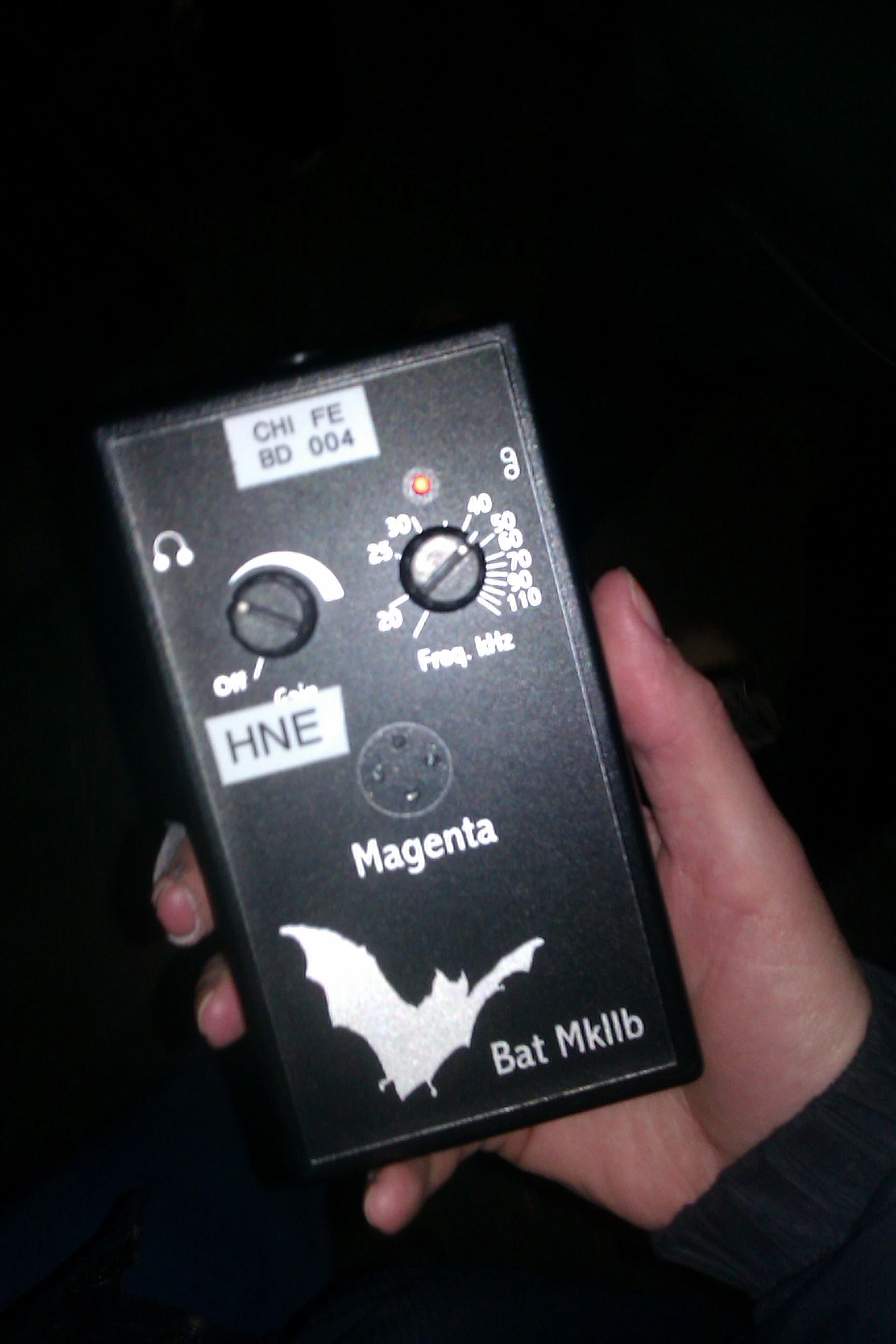 I also spent a good deal of Thursday and Friday baking.  Last week my Grandma celebrated her 80th Birthday, and this weekend she had a big party at her house for family and friends.  I had already baked her a cake for her birthday, but I decided to make an even bigger and better one for the party.  On Thursday I spent hours making butterflies and lettering for decoration, and on Friday I did the actual baking, making and decorating.  This was the finished result… What do you think?  I'm quite proud of how well it turned out!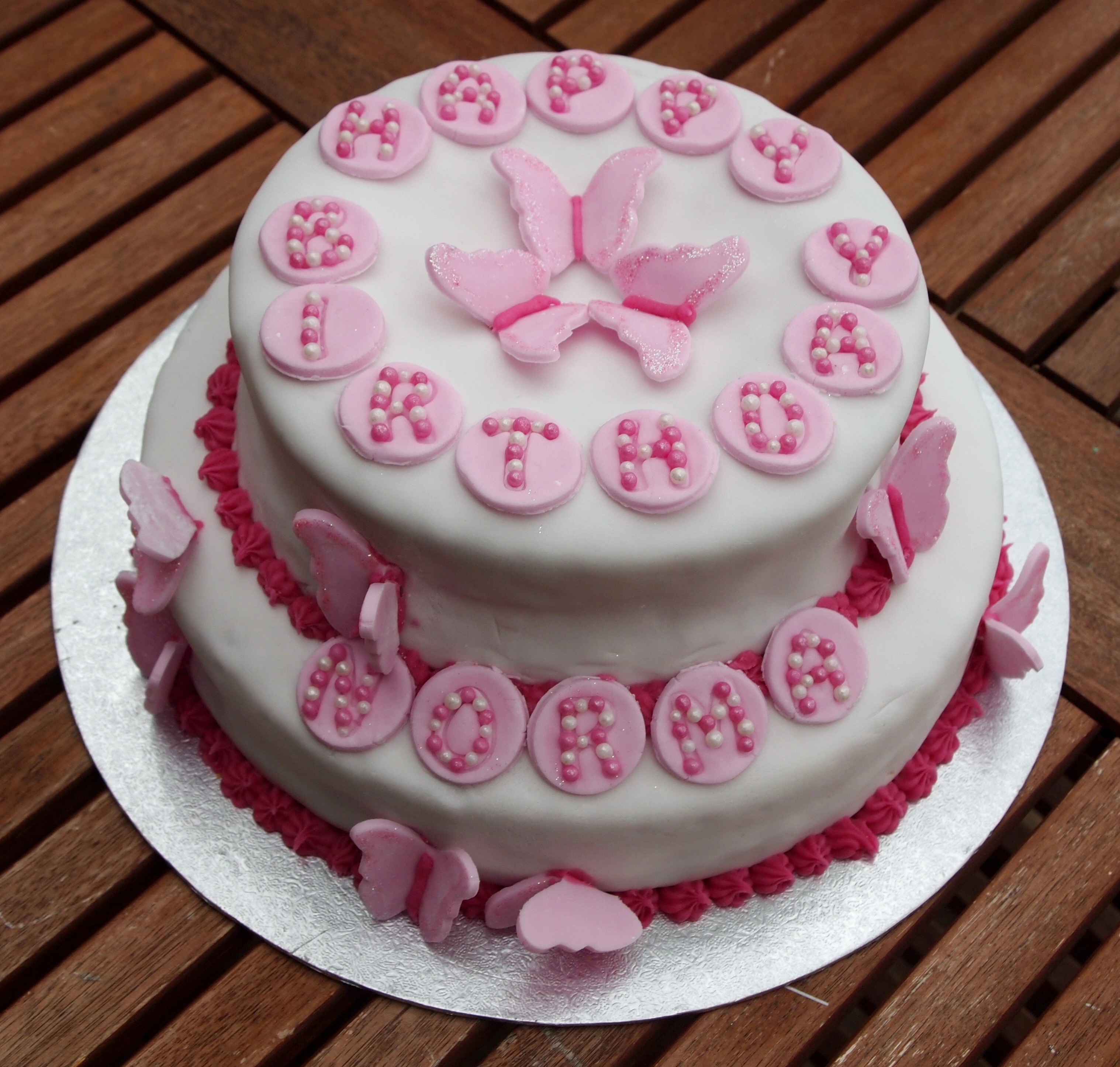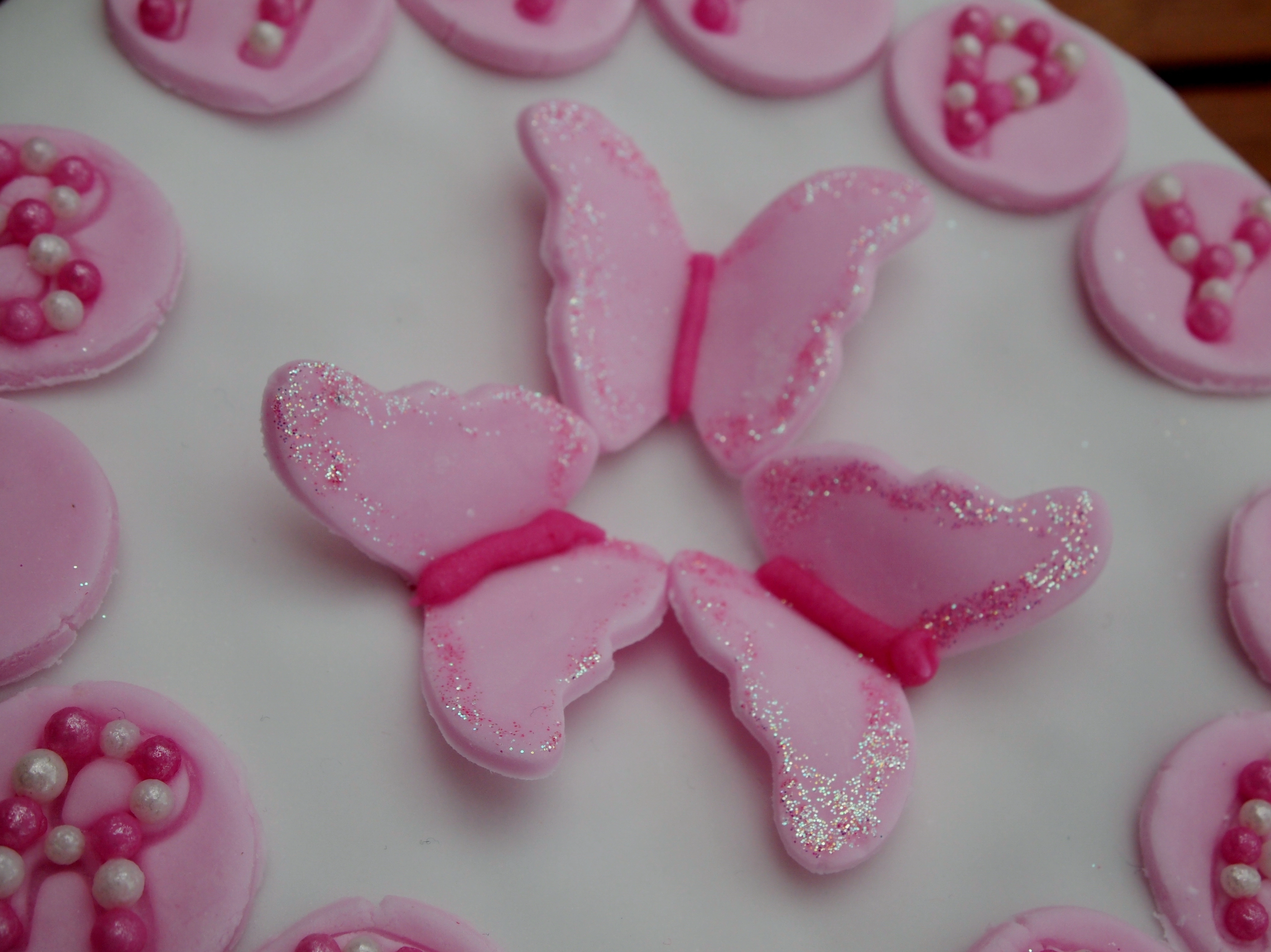 Yesterday was the actual party.  We were a little worried that the weather wasn't going to be very good, but though it wasn't amazingly sunny, it didn't rain, which meant only one thing…  BOUNCY CASTLE!  My cousins, sister, fiancé and I spent most of the day bouncing away, which was a lot of fun.  I was knackered by the end of it though!  The party was really nice and it was lovely to see my Grandma surrounded by everyone she cares about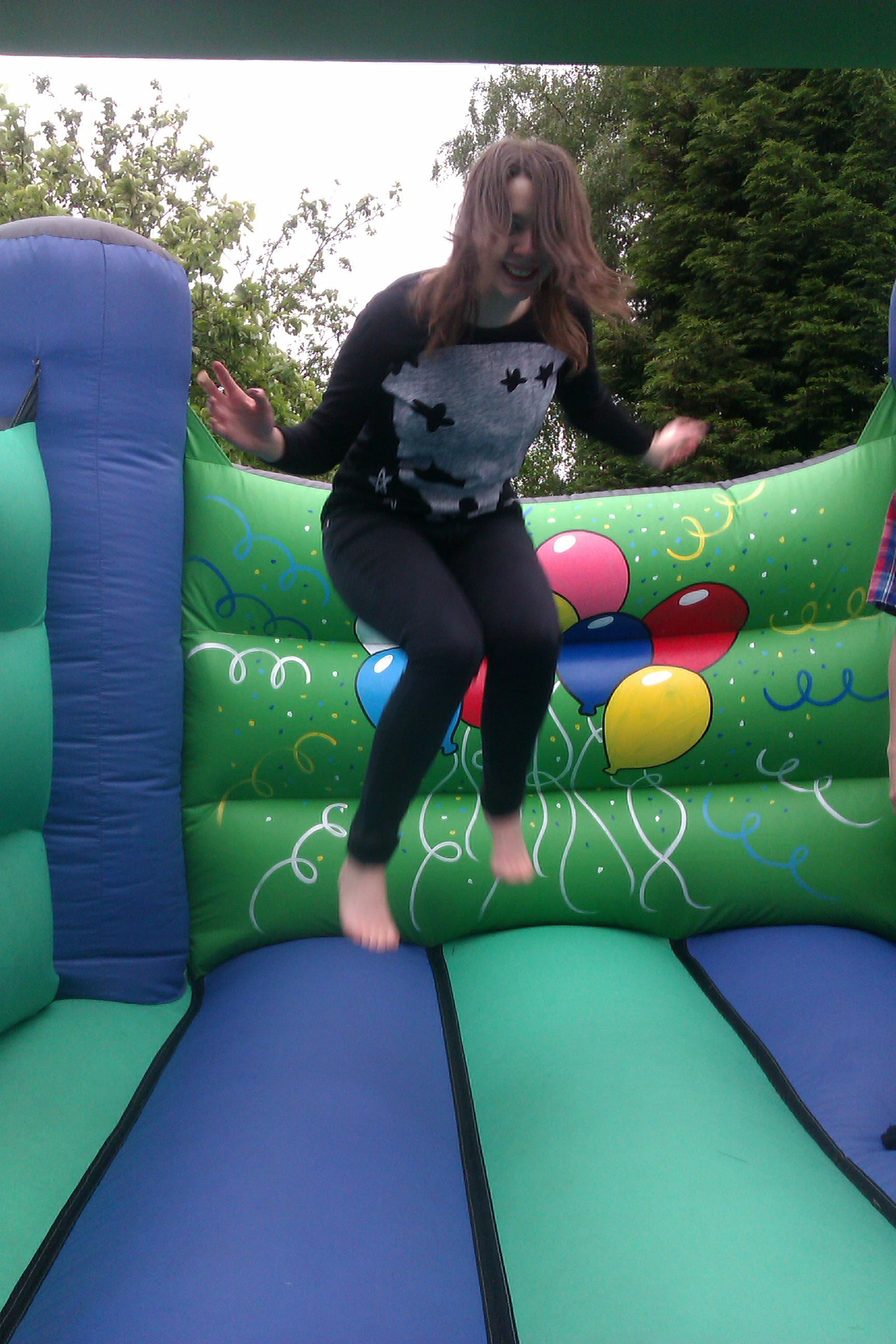 And of course, today was Father's Day, so my sister and I spent the whole day with my brilliant Dad.  We went to one of our favourite natural parks, taking photos and enjoying the sun.  I loved it and so did he.
So, that's what I've been doing lately instead of blogging, but I'll be back as of tomorrow with some fun posts!  What have you been up to this week?
Naomi xx