Posts tagged
Necklace
0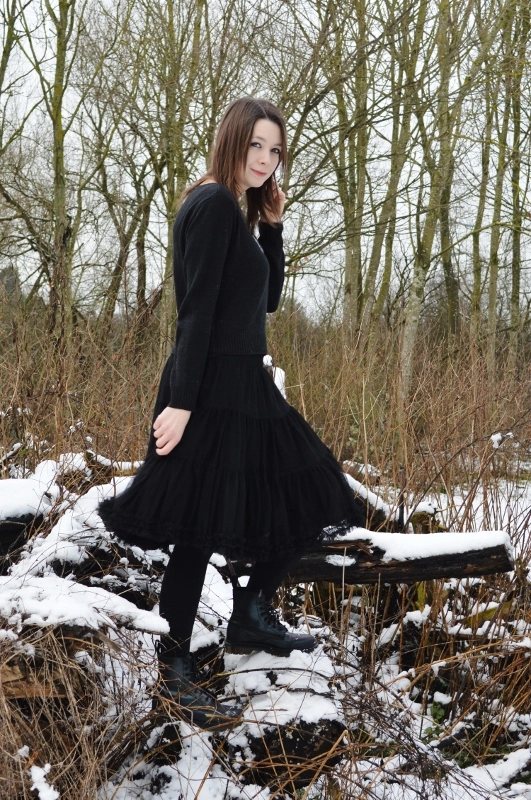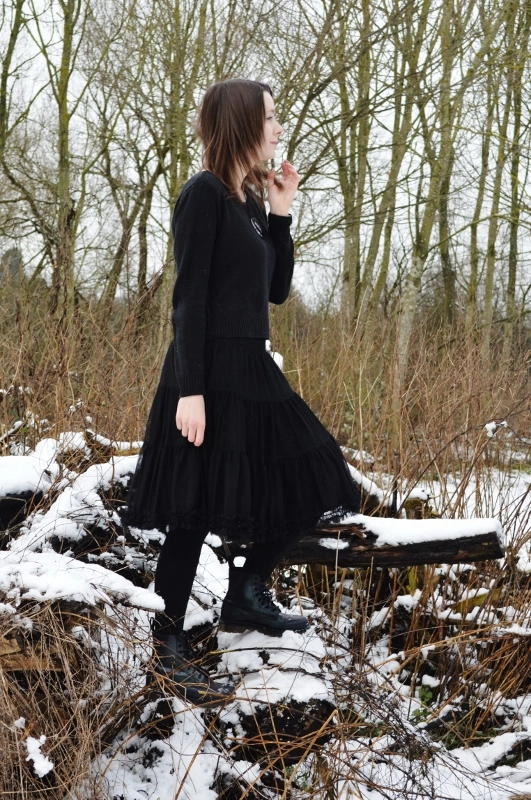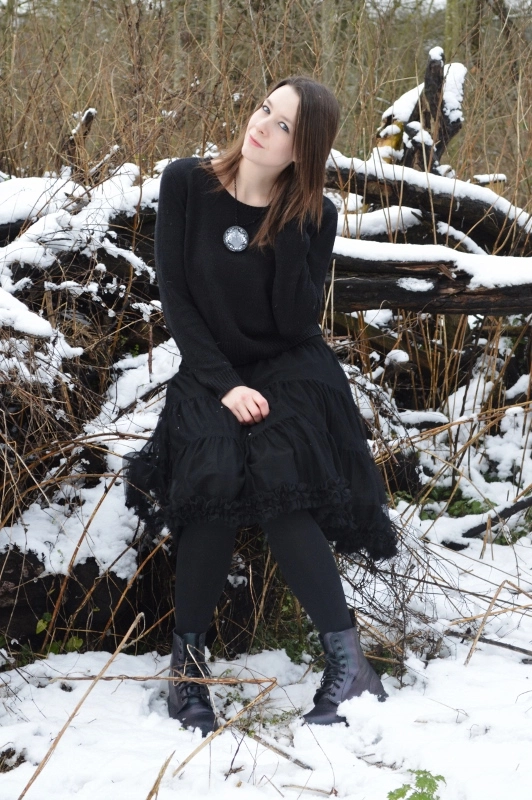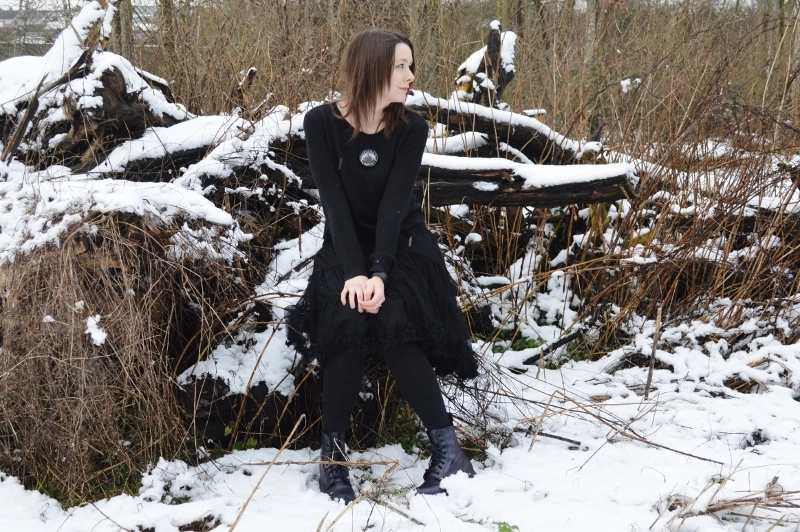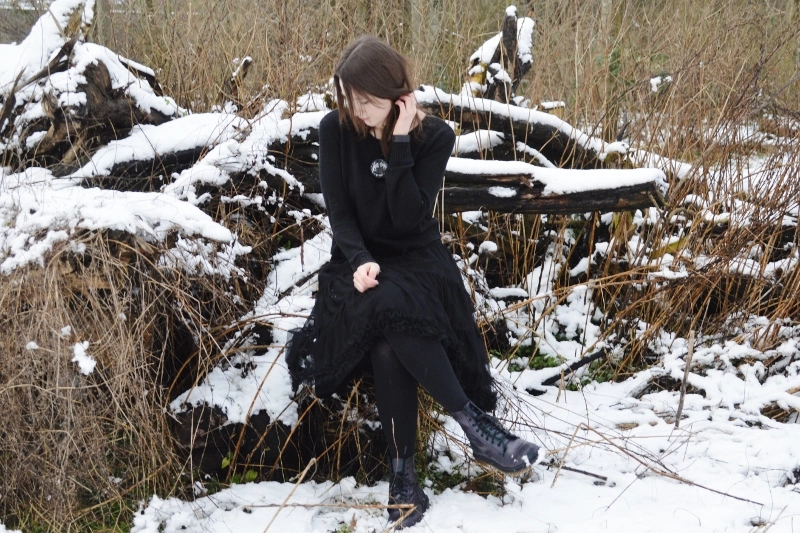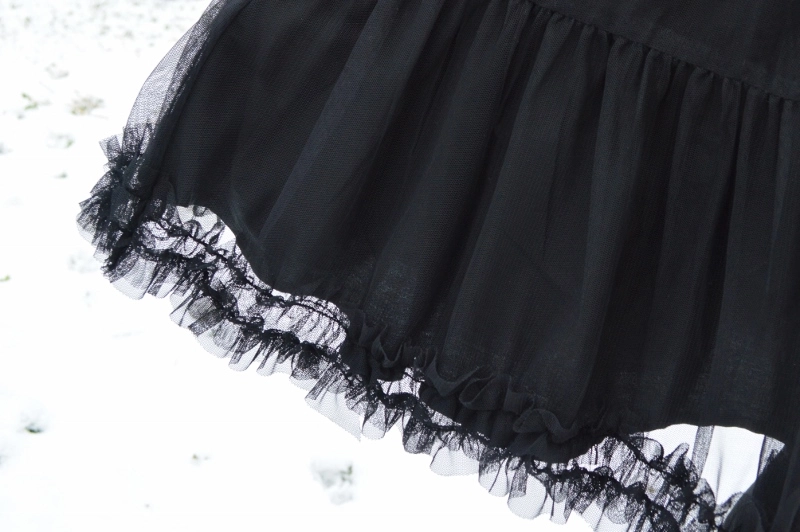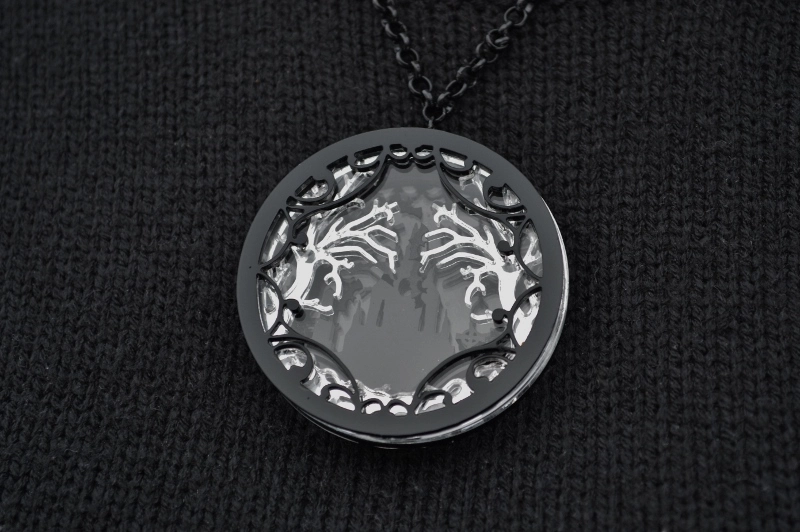 H&M Cropped Jumper / George Net Frill Skirt / Primark Cosy Tights / Dr Martens Crackle Suede Pascal Boots / Curiology Snow Globe Necklace
Well, it's been a ridiculously long time since I last posted, but I think it's about time I made a blog comeback!  The last few months have been incredibly busy, and I may do a life update post soon to share a few things, but for now I thought I'd kick back off with a good ol' outfit post – my favourite!
Last weekend we had our first snow of the season, and though there wasn't much, Charles and I went for a lovely wintry walk around the local meadows.  My outfit of choice for my snowy walk was put together around one piece – my skirt.  I actually thrifted this skirt for just £3.25 from a charity shop a few weeks ago, and I absolutely adore it.  The full tiered net looks so feminine, but still has the Gothy edge that I love, and is surprisingly warm when worn over tights.
I teamed the skirt with one of my favourite basic jumpers from H&M, and my newest pair of Dr Martens, which kept my toes toasty from the cold.  The necklace was a Christmas gift from my mum, and is pretty damn cool.  It's by Curiology, and was one of their Winter 2015 pieces.  It doesn't show up well in the photo, but the necklace is layered, and depicts a gothic castle scene, with teeny bats included.  So cute.
Did you get any snow last week?
Naomi x