Posts tagged
Outfits
0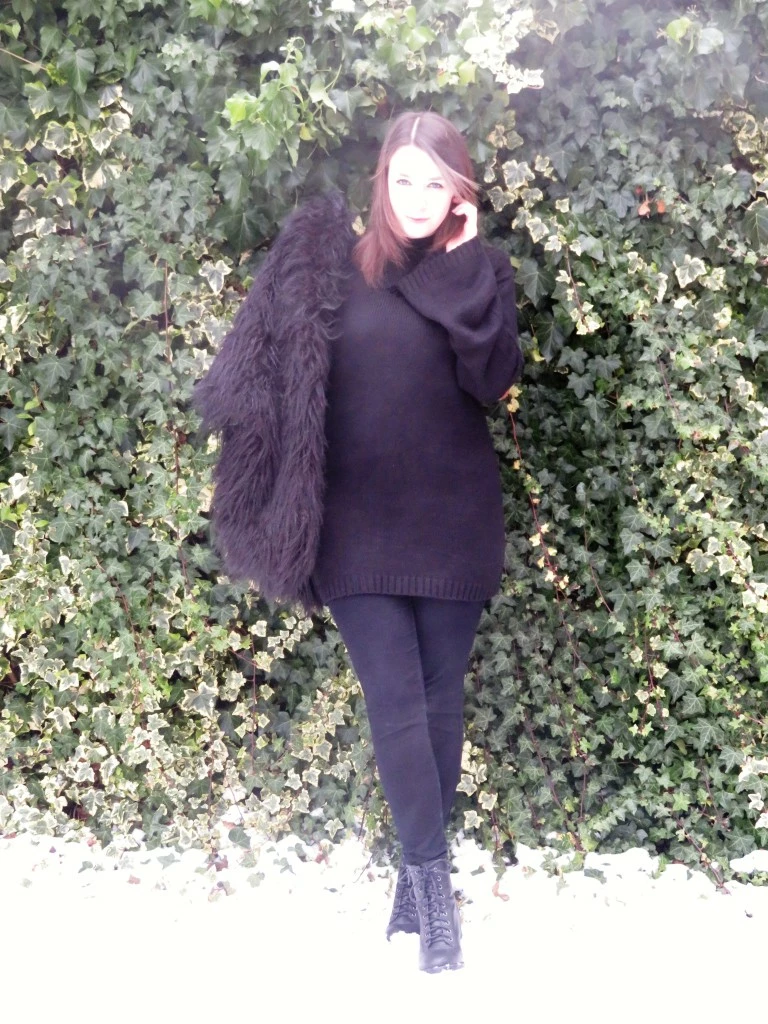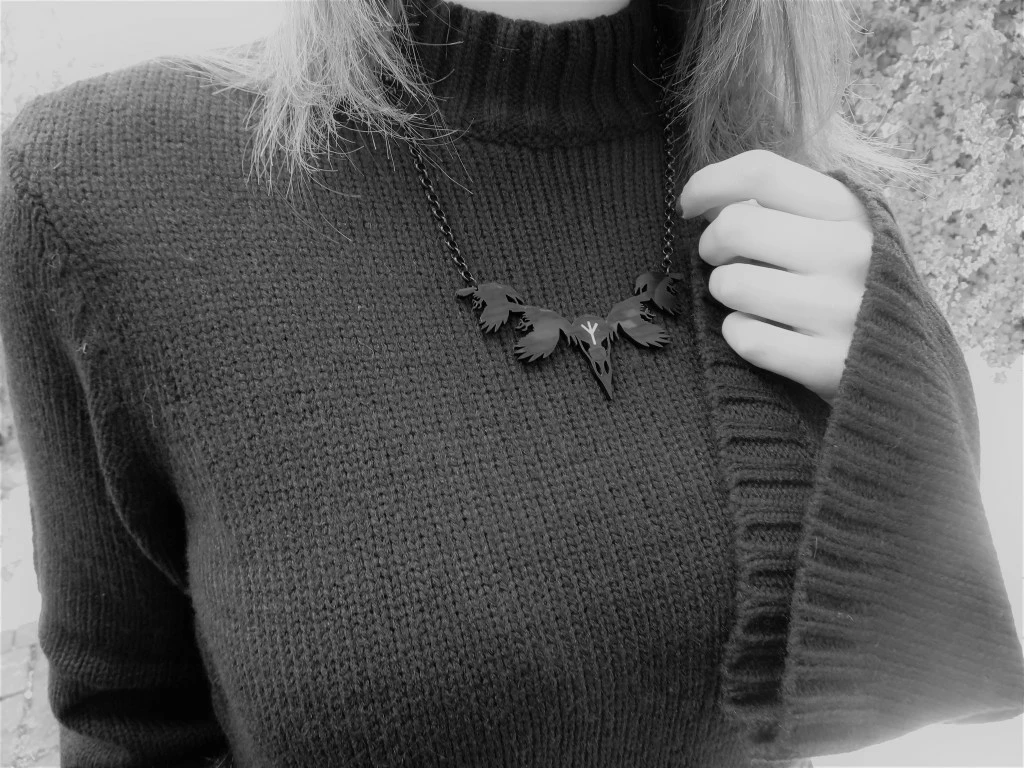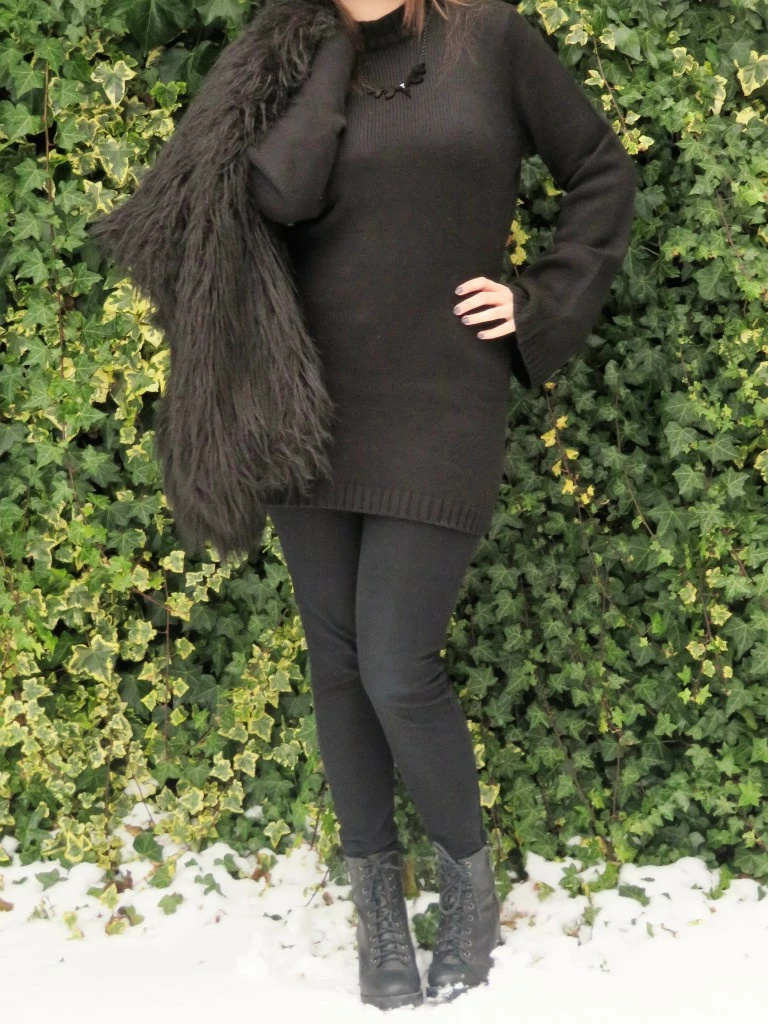 Tobi Warm Nights Bell Sleeve Sweater Dress / Primark Black Skinny Jeans / Handmade Faux Fur Jacket / Blonde + Blonde Lace Up Block Heel Boots / Curiology Necklace
Charles and I decided to brave the snowy, cold 'Beast from the East' yesterday and have a date day, starting with breakfast at our favourite local bakery, followed by a trip to the cinema to see Black Panther (which I highly recommend, by the way).  I wanted to wear something nice for our day out, but also stay warm, and I think this gorgeous sweater dress from Tobi is the right blend of both!  I absolutely adore the aesthetic of the bell sleeves and high neck, and it's just so cosy.
I teamed the sweater dress with a trusty pair of black Primark skinny jeans (which come in a 34″ leg for all you fellow tall girls out there), and my Blonde + Blonde boots.  The block heel means they were really easy to walk in in the snow, but looked a little more 'dressed up' than my usual Dr Martens.
To finish the outfit I added one of my many Curiology necklaces, and a faux fur jacket (handmade by my mum!)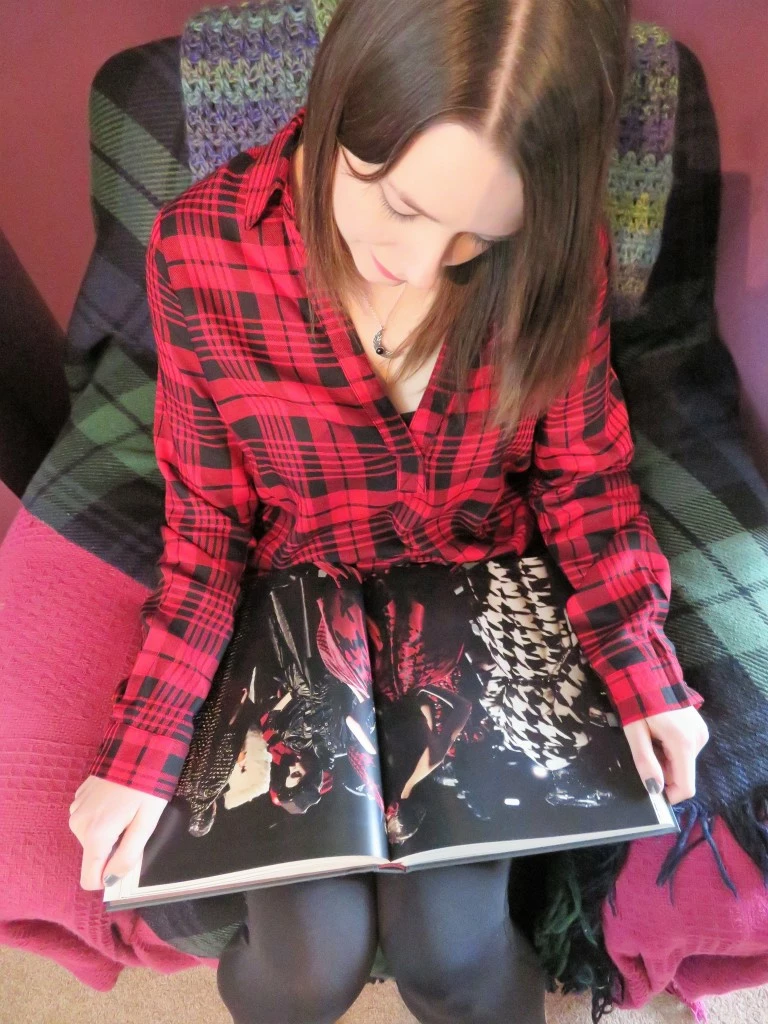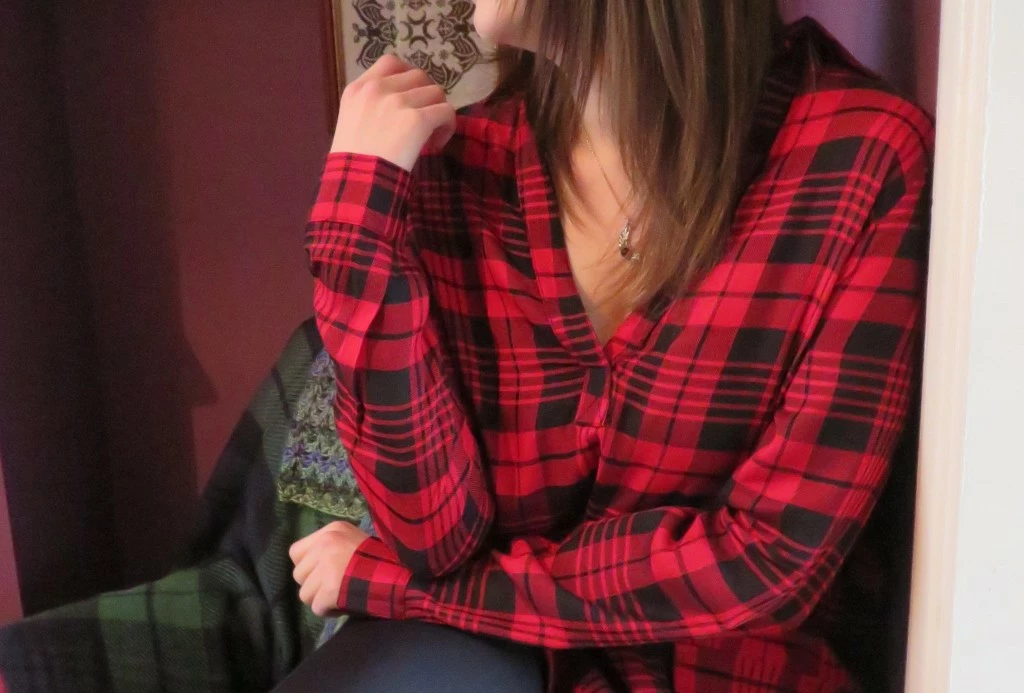 Tobi Checkmate Plaid Shift Dress / Primark Black Leggings / Sam Ryde Onyx Moon Pendant / Primark Nail Polish in 'Rock Your World' / Alexander McQueen Book by Claire Wilcox
When we got back from our day out we wanted to cosy down in the house with Netflix and some good books, so I changed into something slightly more casual.  This plaid shift dress is also from Tobi and is so loose and comfortable – perfect for lazing around the house in, but would also look amazing dressed up with a pair of skinnies and some heels.  I've been obsessed with red and black plaid ever since I saw Alexander McQueen's Savage Beauty exhibition at the V&A in London, so I'm definitely going to get a lot of wear out of this piece.
Naomi x